Pokémon x McDonald's Happy Meal Toys
Amidst the recent blind box hype, it seems like McDonald's is hopping onto the adorable collectibles trend too. The fast food chain has collaborated with Pokémon to bring a new camping-inspired Happy Meal collection featuring Pikachu, Piplup and Eevee.
The collection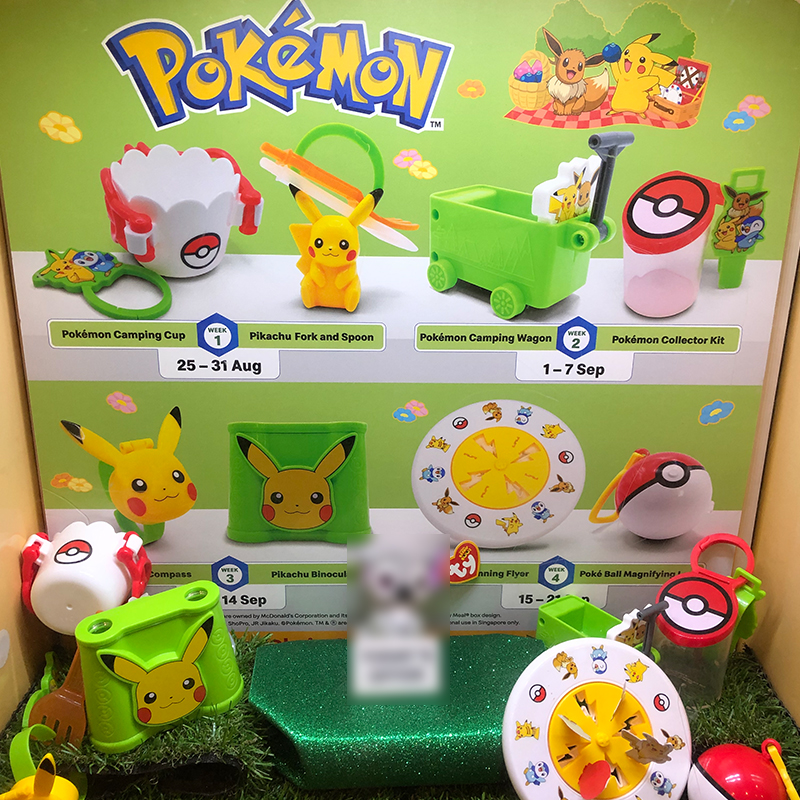 Image courtesy of a ZULA writer
Pokémon trainers can get their hands on two different toys that will be released weekly from 25 August 2022 onwards, across the timespan of four weeks. Seeing as there's no age limit for purchasing a Happy Meal, long-term trainers who've been catching 'em all since the 90s can get their hands on these toys too.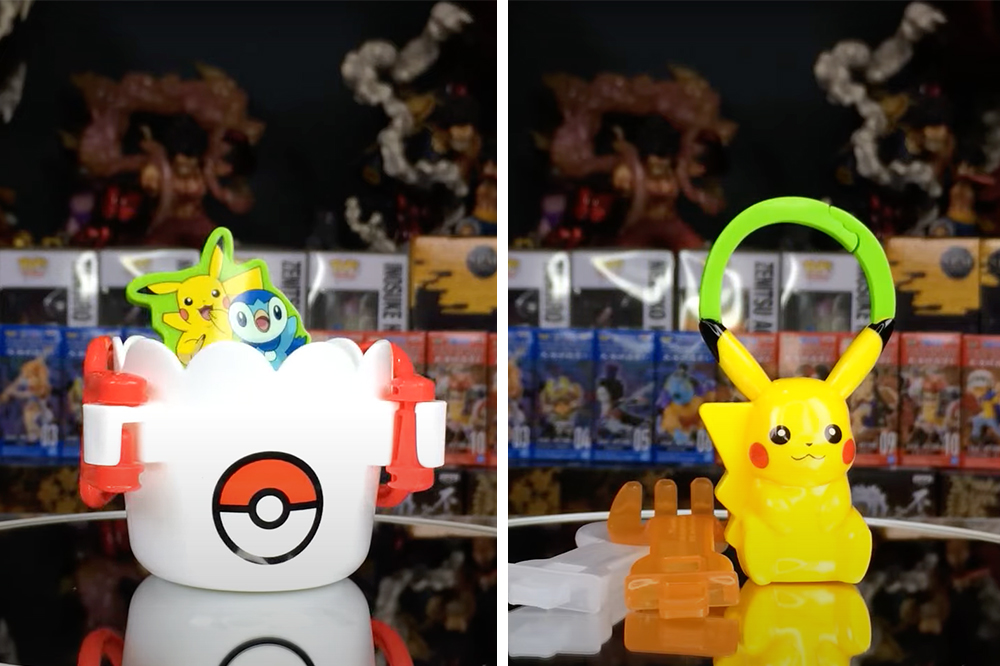 Source
From 25 to 31 August 2022, the Pokémon camping cup and Pikachu fork and spoon toys will be available. Both toys come with a keychain hook so you can "walk" with your Pokémon beside you, just like in the Let's Go Eevee and Pikachu Nintendo Switch games.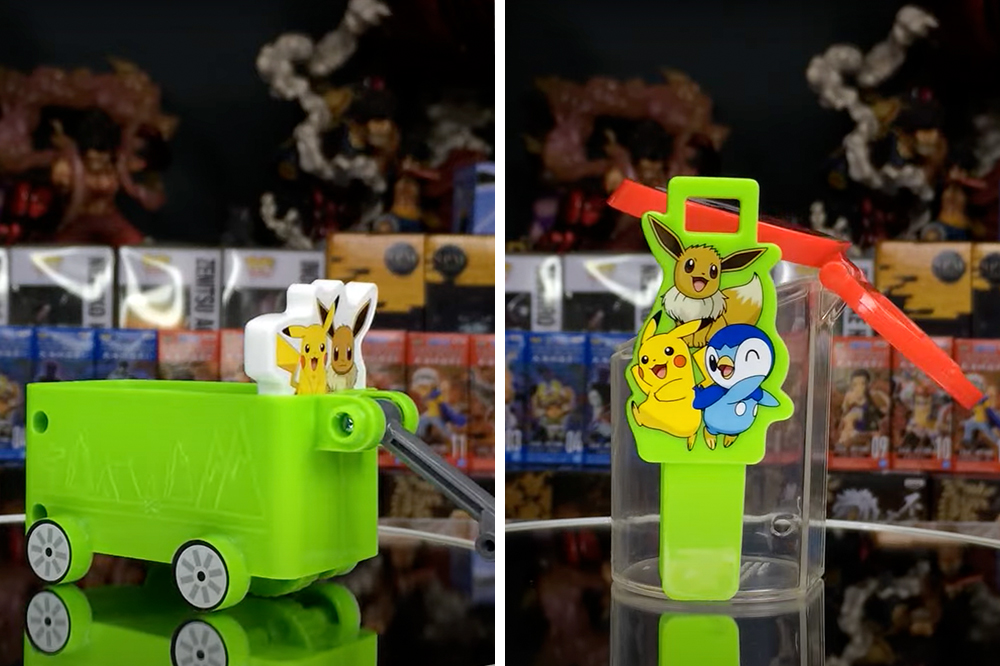 Source
In the following week from 1 to 7 September 2022, Eevee makes an appearance on the Pokémon camping wagon and Pokémon collector kit. 
Fun fact: the wagon's wheels actually work — feel free to add your miniature Pokémon figurines inside and go for a ride with Pikachu and Eevee. 
The collector kit features a transparent container and a pair of tongs with Pikachu, Eevee and Piplup designed on it. It's the perfect tool to kiap your small belongings and keep your desk neat.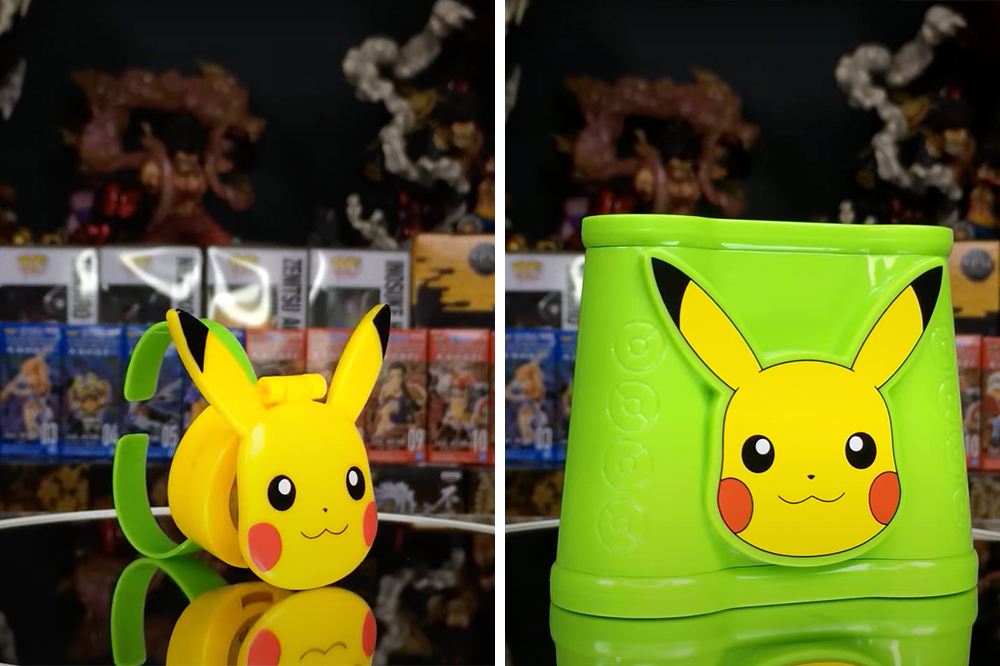 Source
From 8 to 14 September 2022, go on a hike with your Pokémon essentials: the Pikachu compass and binoculars. The compass also comes with a wrist band to strap onto your wrist while you're out catching wild Pokémon on Pokémon GO.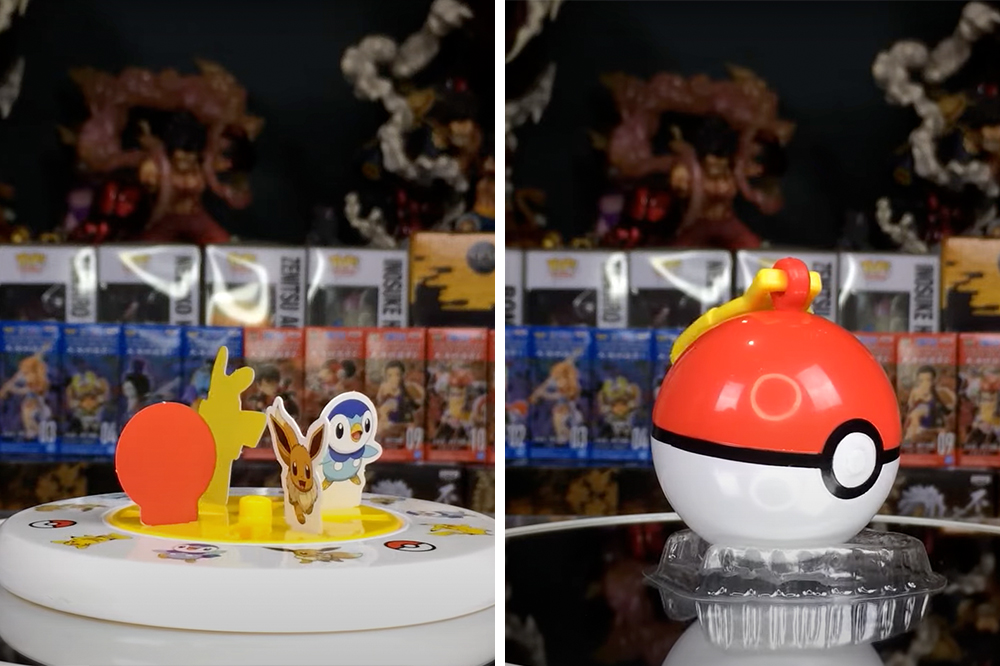 Source
To end off September on a high note, the Pokémon spinning flyer and Poké Ball magnifying lens will be available from 15 to 21 September 2022. The spinning flyer functions as a mini frisbee with Pokémon "wings" to help it soar in the air. 
Meanwhile, the magnifying glass is hidden within a slit on the side of the Poké Ball, finished with a keychain ring.
Pokémon meals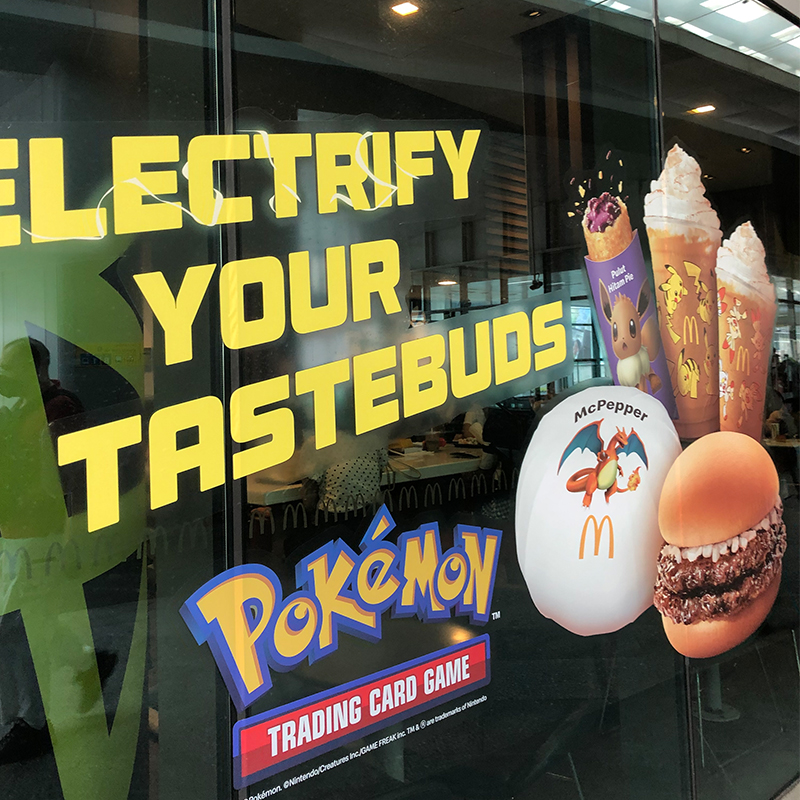 Image courtesy of a ZULA writer
Pokémon trainers of all ages can also enjoy the upcoming Pokémon-inspired meals coming to our local McDonald's stores soon. McDonald's has teased us with McPepper burgers in Charizard wrapping, Eevee-designed pulut hitam pie and frappes in Pikachu and Scorbunny-themed cups.
The Pokémon x McDonald's Happy Meal Toys Are For Trainers Of All Generations
All of the Pokémon x McDonald's toys are available at McDonald's outlets islandwide while stocks last. With a total of eight Happy Meal toys to collect, Pokémon trainers should jump on their Mach Bike ASAP to get them before it's too late.
If you're on the lookout for more figurines, check out 7-Eleven's Pokémon villain costume figurines, featuring evil Pikachus across generations. 
Cover: Image courtesy of a ZULA writer, source
Also read:
7-Eleven SG Now Has Pokémon Villain Costume Figurines Featuring Evil Pikachus Across Generations