Pokémon x Puma Collection
With Pokémon a lasting trend in the 21st century, we've seen the likes of different merchandise collabs – from Pokémon jewellery to kitchenware. Joining the world of Pokémon collectibles is Puma, with a new sneaker collab featuring five different suede styles and colours, all with our favourite Pokémon characters. 
The collection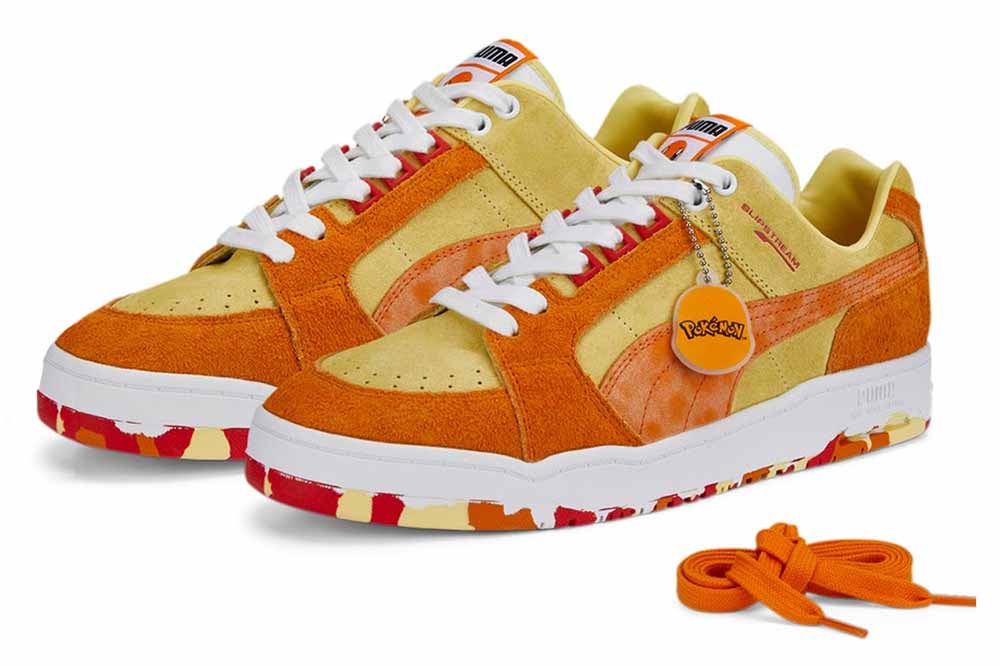 These sneakers are inspired by the firestarter Pokémon Charmander, suitably coloured with bright orange tones for a fiery look. Additionally, the shoe is interchangeable with orange shoelaces.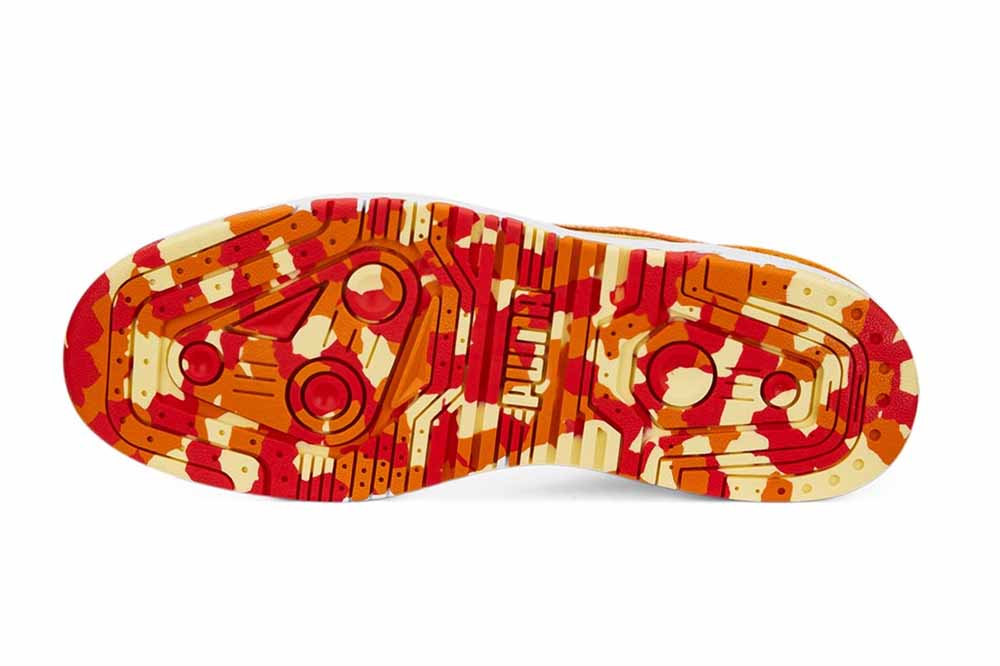 The bottom of the shoe is decorated with red and orange patterns that call to mind a flame. With a Pokémon chain hanging from the laces as well, you can channel your inner fire sign with these shoes.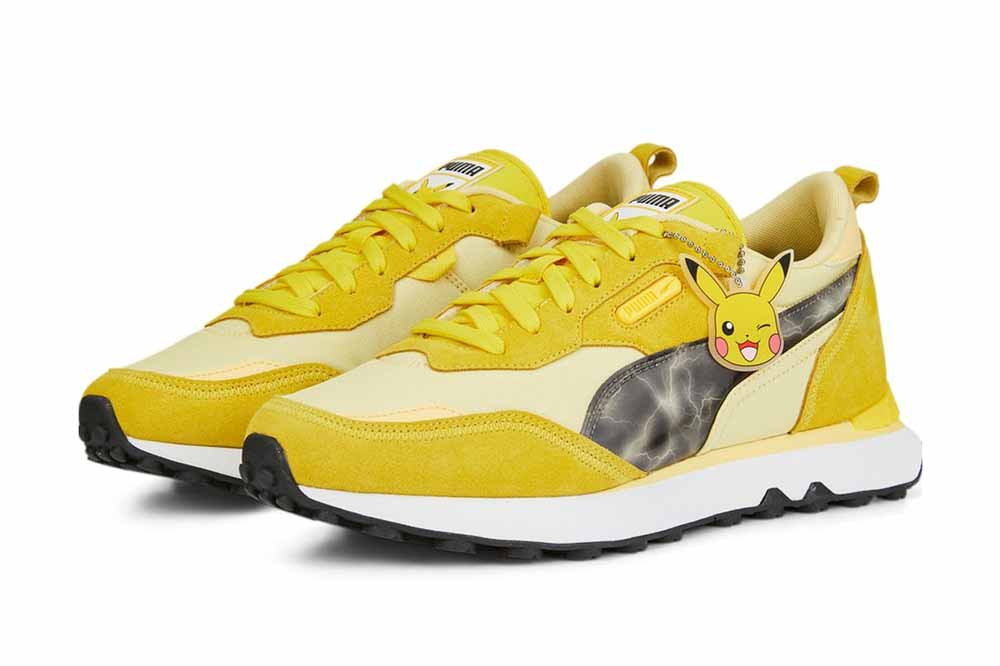 For especially tiring days, the Pikachu sneakers will give you an extra boost to cheer you up. The bright yellow colour of the shoe and shoelaces is reminiscent of the classic Pikachu character. Along the shoe, there is a stripe in black with lighting designs, which pays homage to Pikachu's electric form and lighting-shaped tail.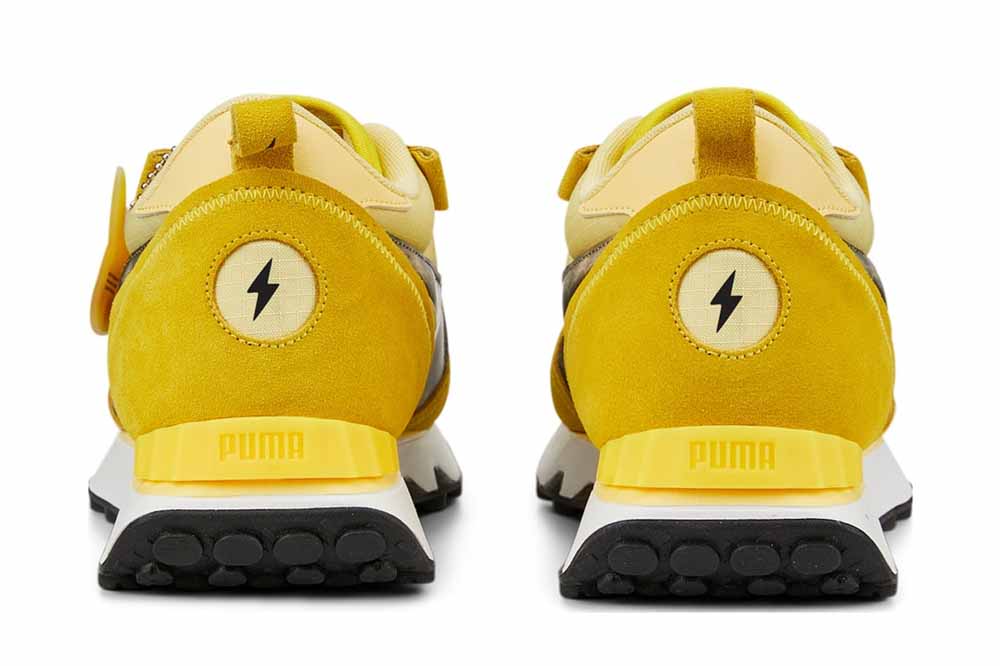 Following a similar sentiment to the front, the back of the shoe has lighting icons for an extra zap of speed in every step.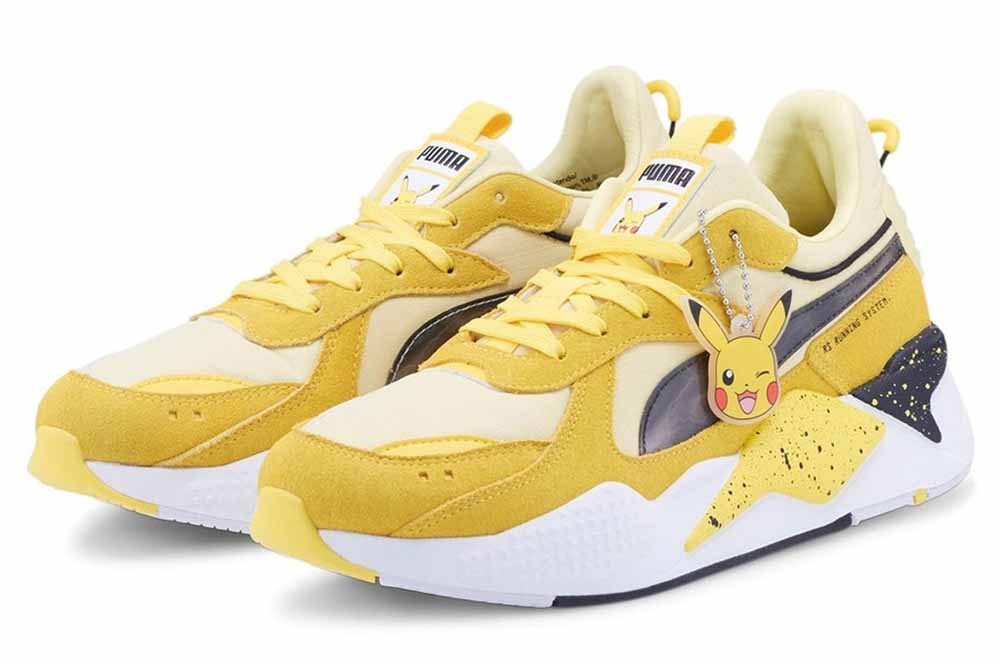 Additionally, the Pikachu shoe comes with an alternate design. This version has yellow arches, white soles, and extra yellow and black panels with dotted contrasting designs that resemble paint splatters.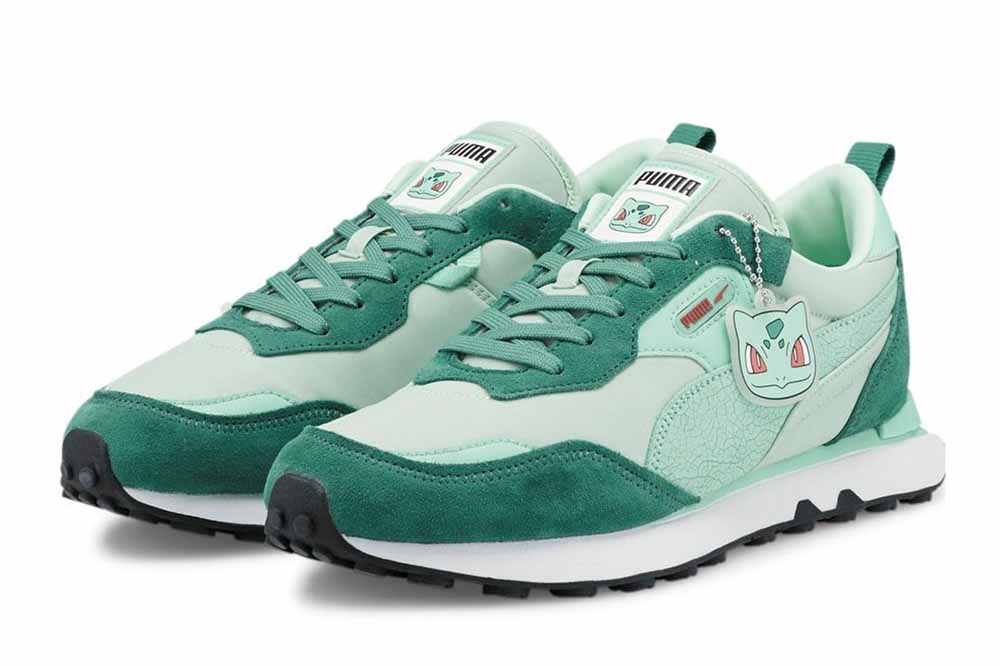 Grass-Pokémon loving fans will adore the Bulbasaur sneakers, with its iconic mint-green colour. Attached to the laces is a Bulbasaur chain, with the shoe in various shades of green. The signature Puma logo is in a daring shade of red, complementing the colour of the Pokémon's eyes and giving a cool contrast.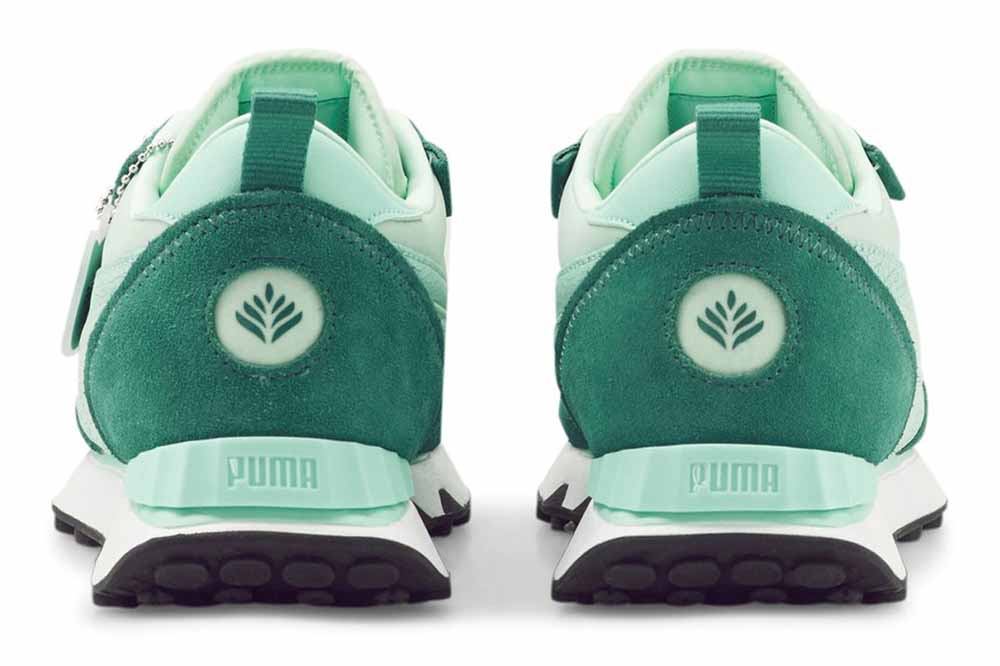 The back of the shoe also has leaf motifs, symbolising Bulbasaur's type.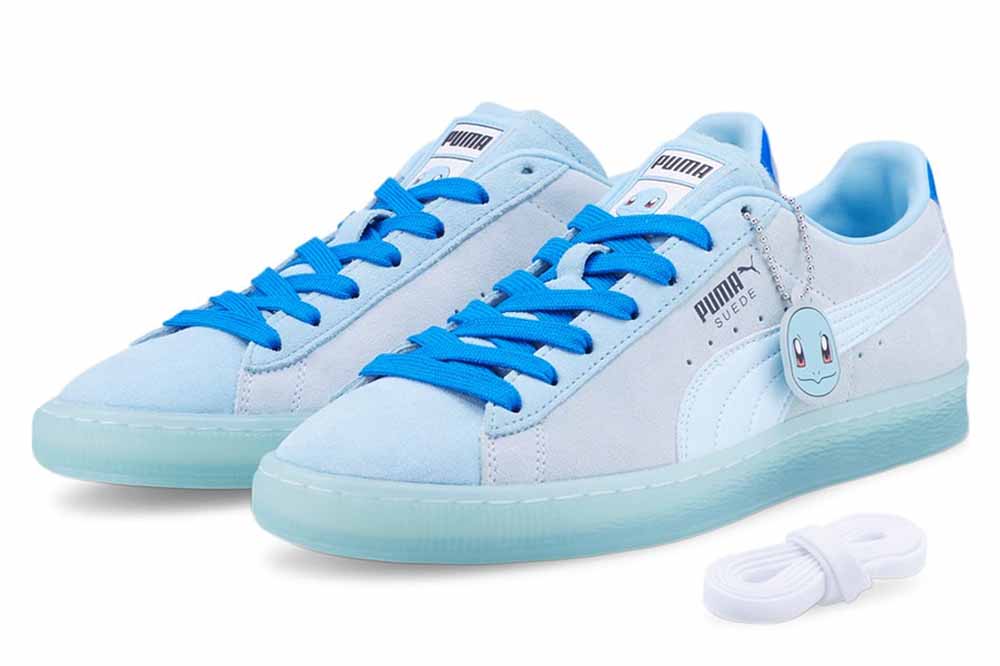 For a cooler look, the Squirtle Pokémon shoe uses different shades of blue for the design. Similar to the Charmander shoe, the laces are interchangeable with white ones.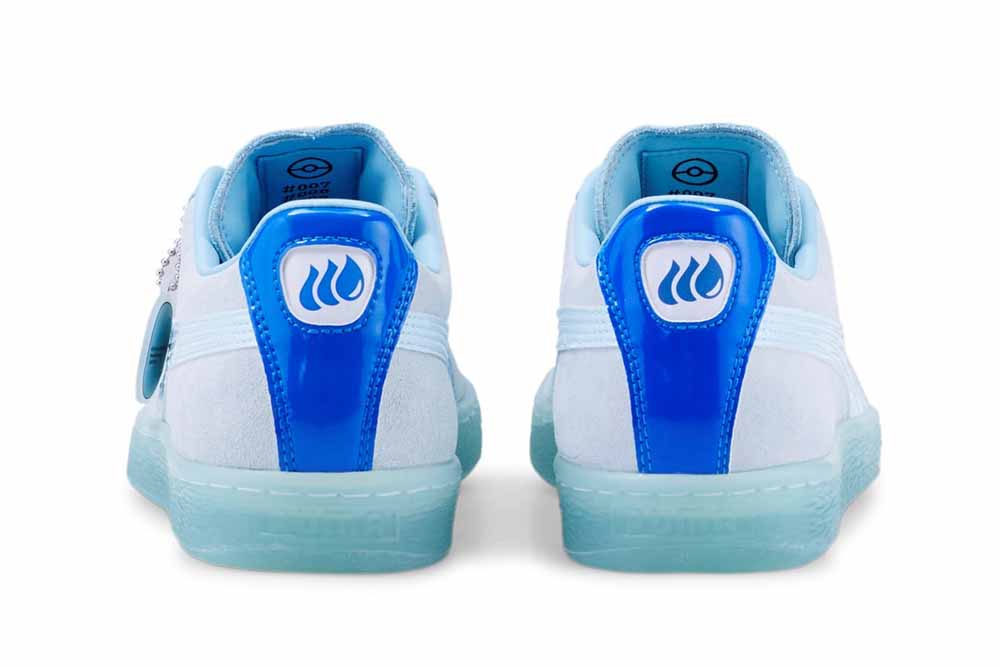 The back of the shoe has water droplets as a design, symbolising Squirtle's Water type. While the sneakers won't literally cool you down from the weather, you'll still look effortlessly chic in them. 
The Pokémon x Puma Collection Will Let You Level Up Your Looks Effortlessly For Your Daily OOTDs
If you want to get your hands on these exclusive shoes, they will be released on 12 November 2022, and can be purchased on Puma's website and Footlocker.
Plus, the shoes come in adult and kid sizes, so you can choose them as a gift for yourself or a little one's upcoming birthday. Head over to Puma's website for more information and updates, as the prices haven't been set in stone yet. 
All images courtesy of Puma.  
Also read:
This Pokémon Jewellery Collection Has Pikachu Charms & A Ditto Accessory Plate To Collect 'Em All In Style