Pokémon Jewellery Collection
Earlier this year, Pokémon Center Singapore released a collection of earrings and necklaces in shiny designs. Not to worry if you missed out on them — Taiwan accessory brand Bonny & Read now has a new Pokémon jewellery collection with earrings, necklaces and even a Ditto-inspired accessory plate to evolve your style.
Accessories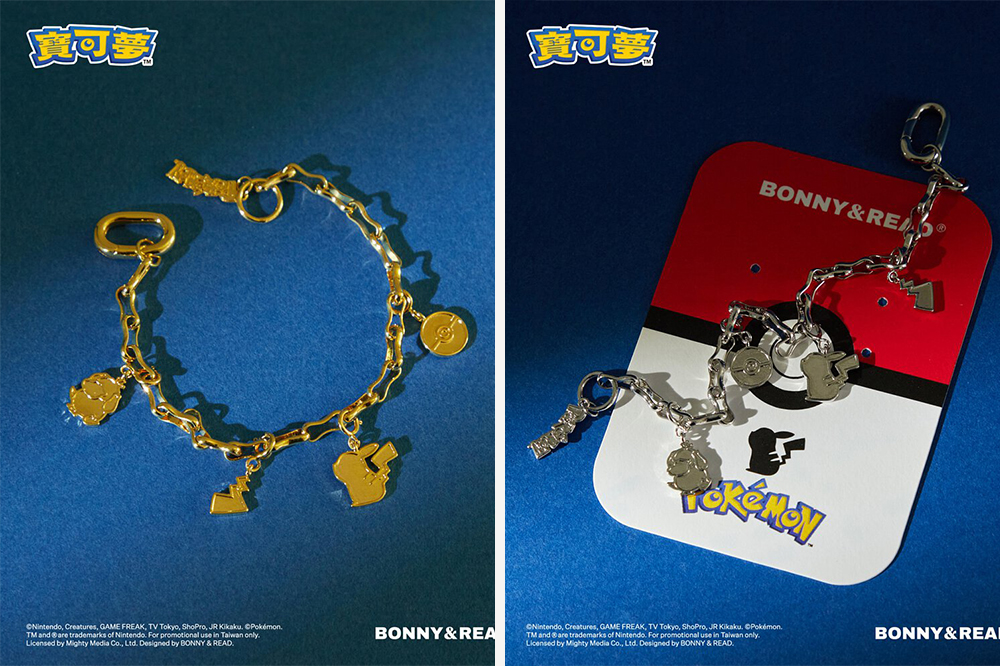 Add some bling to your wrists with the Pikachu silhouette bracelet, available in gold and silver. Each bracelet comes with adorable charms of Pikachu, Psyduck and a Poké Ball, perfect for flexing your love for the bright yellow Pokémon.
The gold bracelet is retailing at NT$1,480 (~SGD$66.26) while the silver is at NT$1,180 (~SGD$52.83).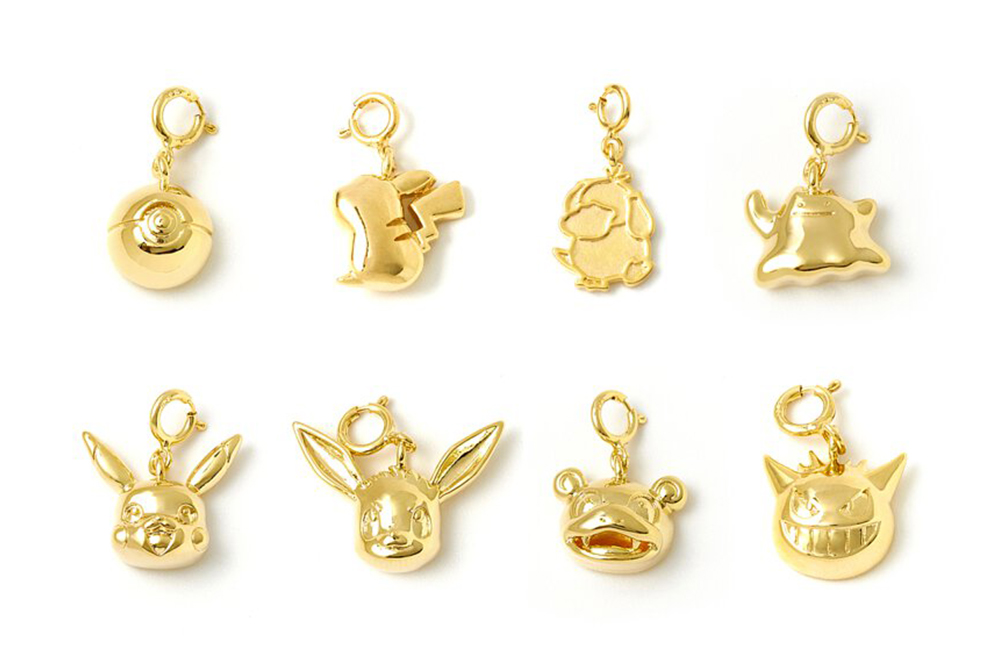 Complete your fashion Pokédex by catching 'em all with these additional charms available for purchase, featuring more Pokémon such as Ditto, Eevee, Slowpoke and Gengar. 
The gold charms are available at NT$490 (~SGD$21.94) each while the silver are at NT$420 (SGD~$18.80) each.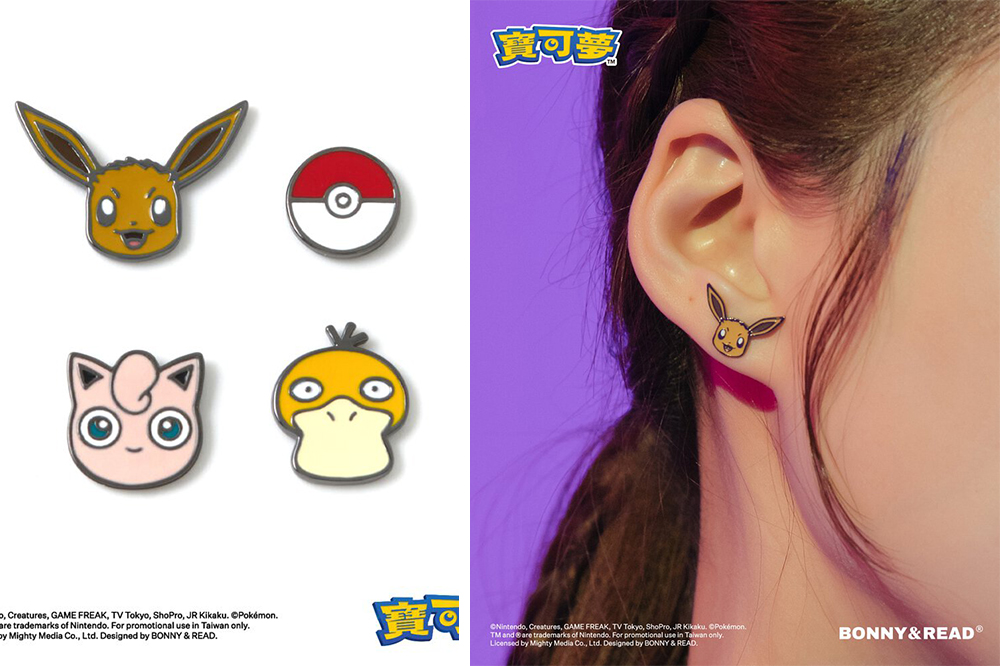 Take a buddy out on a new journey with you in these character earrings in a set of four, available in Eevee, Jigglypuff, Psyduck and Poké Ball designs. The set is available at NT$900 (~SGD$40.29).
But if you prefer to pick your fave Pokémon, the earrings are also sold individually at NT$680 (~SGD$30.44) with a Pokémon and Poké Ball pair, also available in Snorlax and Pikachu designs.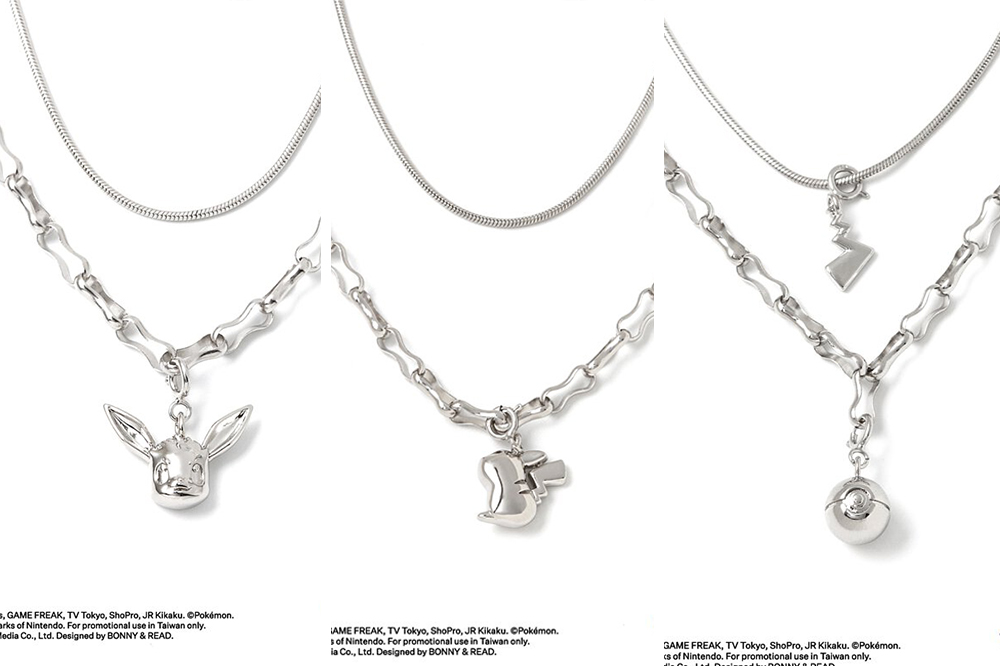 Finish off your full glam trainer look with the Eevee, Pikachu and Poké Ball necklaces. These are sold in a set of two chains, giving off a subtle elegant vibe that can easily complement your outfit for a date night. 
Also available in gold, the necklaces are NT$1,480 (~SGD$66.26) each.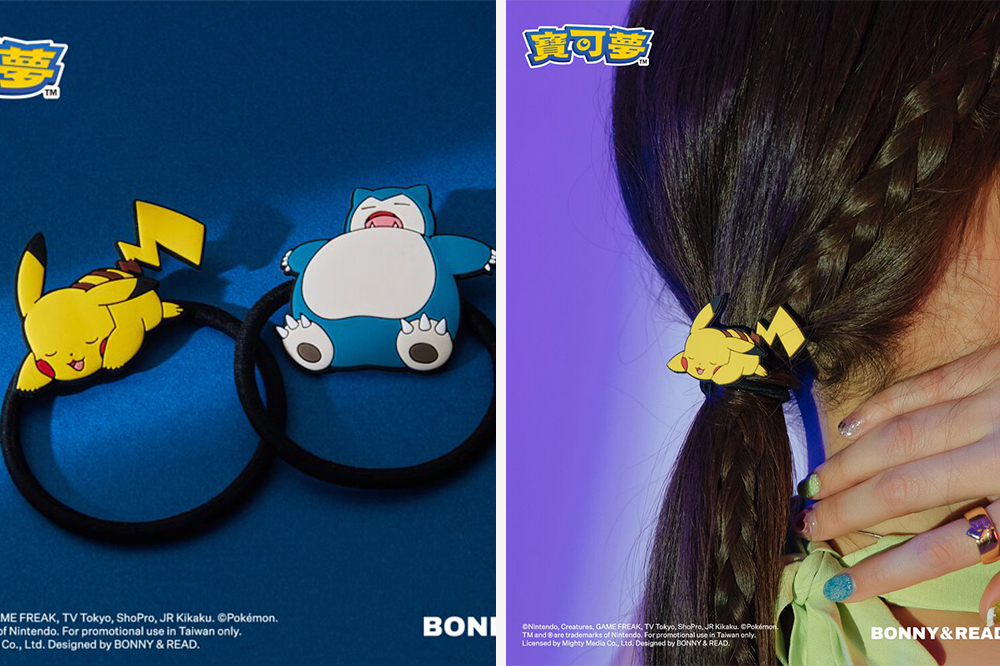 Prepare for trouble in your next Pokémon battle with Team Rocket by keeping your hair neat with these hair ties. It comes in either a set of two in either Pikachu and Snorlax or Eevee and Jigglypuff at NT$300 (~SGD$13.14) per set.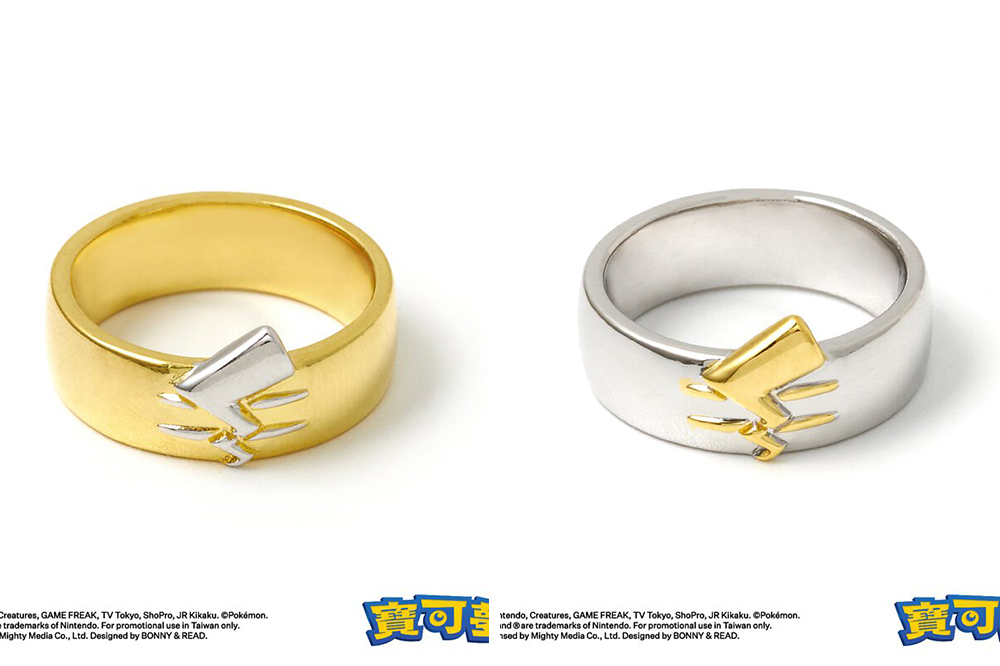 Create a shockingly lasting impression with these rings featuring Pikachu's unique tail, available in gold and silver. Each ring is retailing at NT$880 (~SGD$39.40).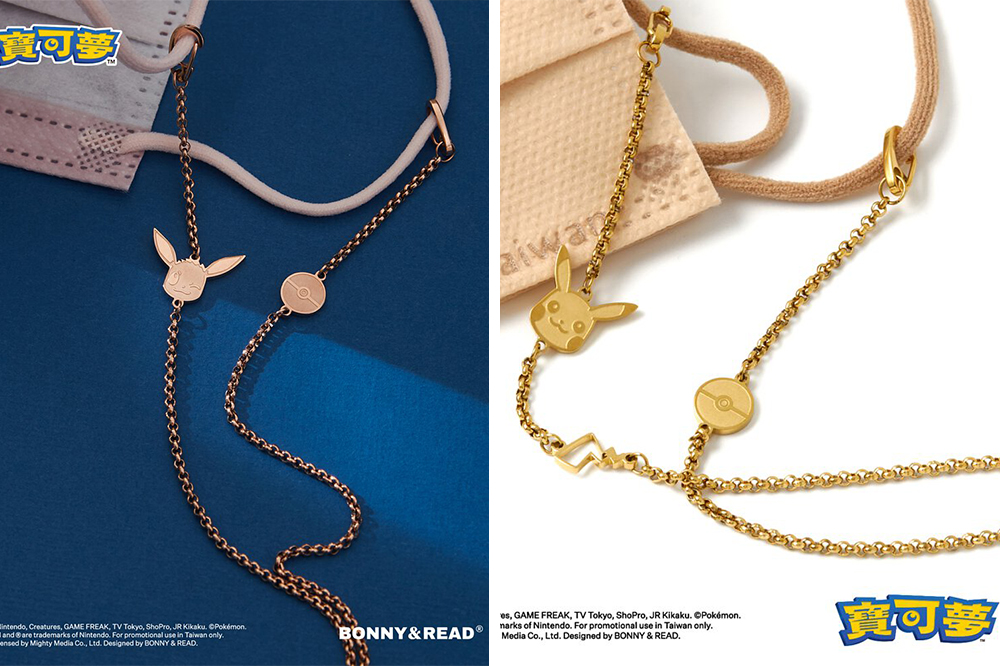 While we're pretty much mask-free almost everywhere now, it's still mandatory to wear them on public transport. Keep your masks safe with these mask chains, featuring Eevee and Pikachu's sweet faces along the side. 
Each mask chain is retailing at $NT450 (~SGD$20.15).
Others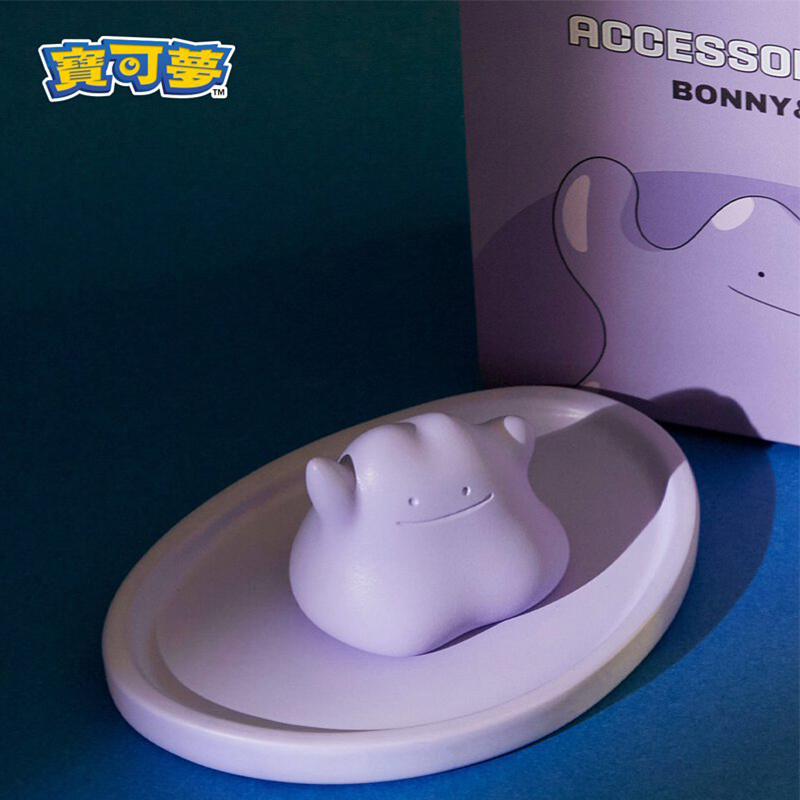 Place all of your accessories conveniently onto this Ditto accessory plate, complete with a small Ditto figurine on top. You can also make use of Ditto's chubby arms to hang your rings and bracelets — it's available at NT$799 (~SGD$35.77).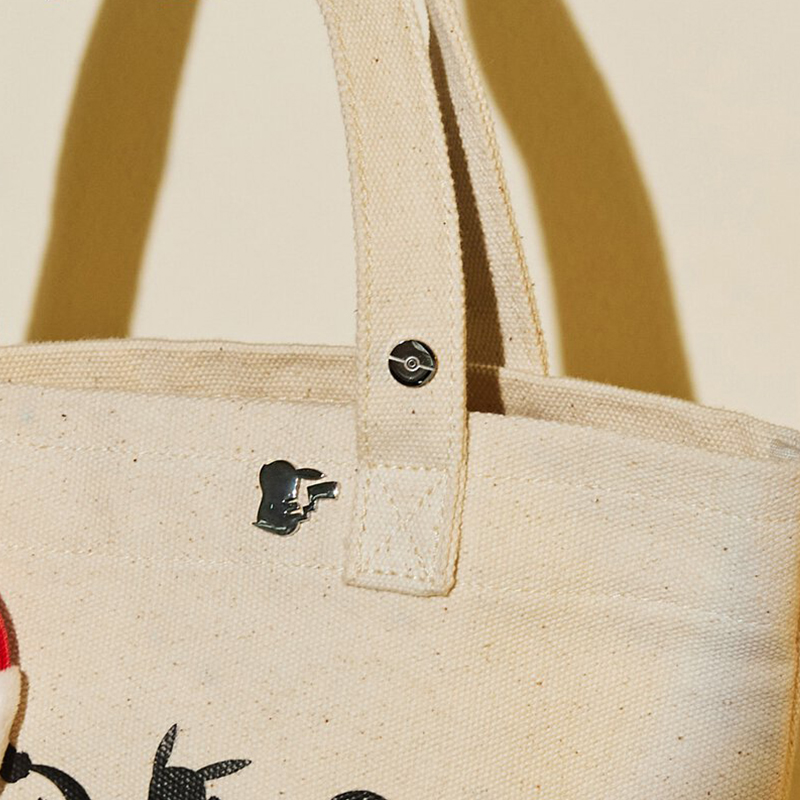 Decorate your tote bags or plain tees with this Pikachu brooch set, showcasing Pikachu's silhouette and a Poké Ball. It serves as a little companion to zhng up a dull outfit, available at NT$350 (~SGD$15.67).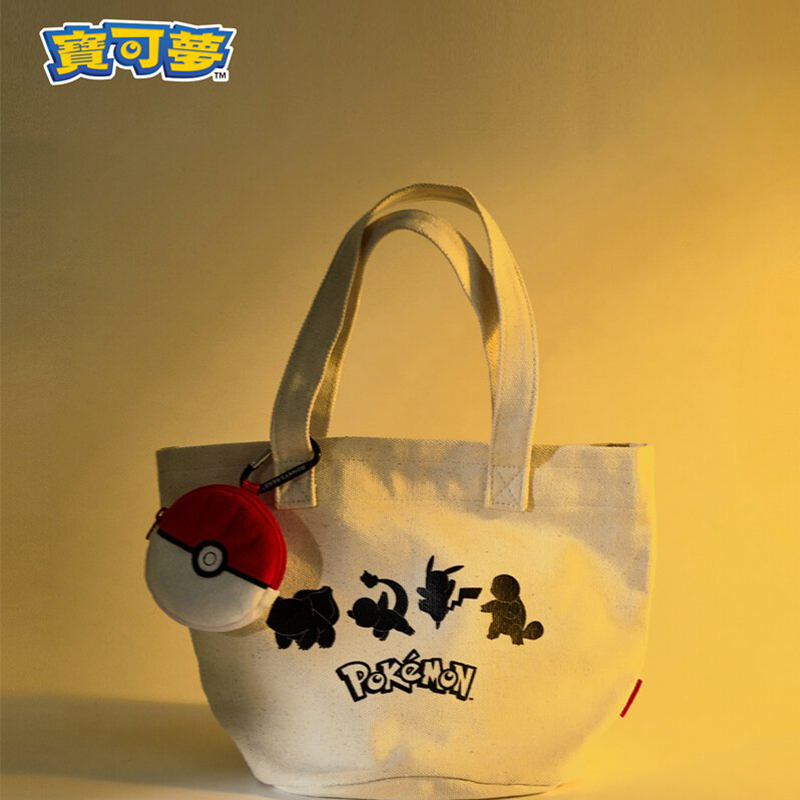 With every purchase above NT$2,250 (~SGD$100.73), customers are also entitled to a free canvas tote bag that comes with a matching Poké Ball pouch. The tote bag is designed a silhouette of the OG starters Bulbsaur, Charmander and Squirtle alongside Pikachu.
Unfortunately, the tote bag is sold out for now, but customers can head over to Bonny & Read's website to switch on notifications of when it's back in stock.
This Adorable Pokémon Jewellery Collection Will Evolve Your Ultimate Trainer OOTD
If you're looking to be the very best and impress your fellow Pokémon trainers, the full Pokémon jewellery collection is available on Bonny & Read's website. Free shipping is available to Singapore with every purchase above NT$699 (~SGD$32). 
All images courtesy of Bonnie & Read.
Also read:
Pokémon Center Singapore Has An Evolutionary Stone Kitchenware Collection To Literally Level Up Your Home