Polar Hello Kitty Cakes
Polar Puffs & Cakes just recently served us some Sanrio sweetness in the form of summer-themed goodies like cakes and muffnuts. But now, they've added even more Hello Kitty treats in the form of 3D gateaus and cupcakes for you to indulge in even more Sanrio goodness. Whether it's for a birthday or anniversary, these desserts will help you to perk up almost any occasion. 
I Love Hello Kitty cake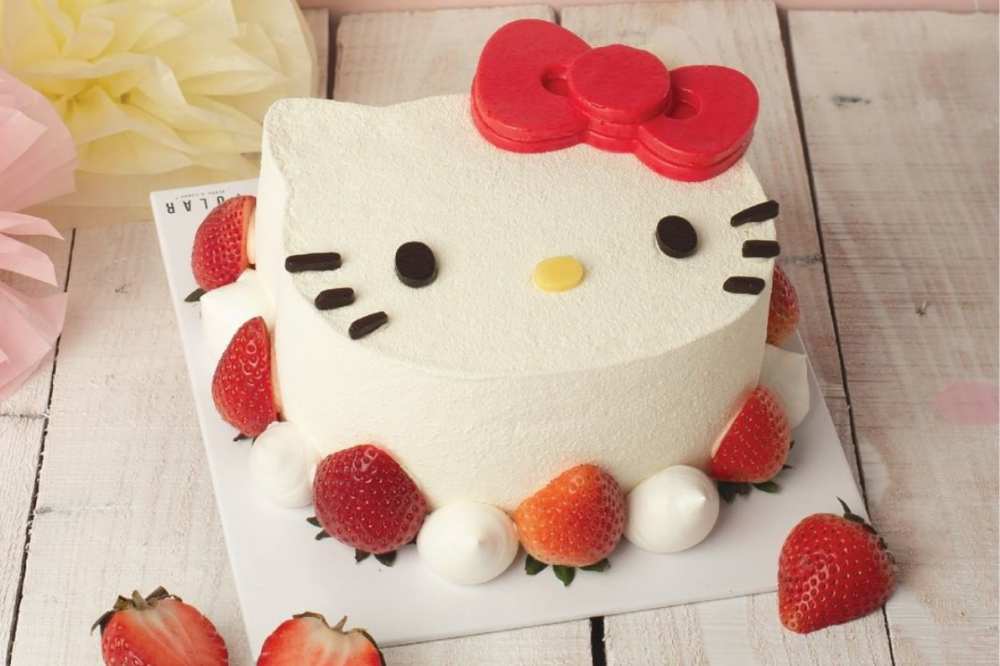 For all Sanrio devotees out there, this I Love Hello Kitty cake is definitely one to consider including in your party plans. Coated in fluffy white yoghurt mousse, the entire thing is shaped like Hello Kitty herself, with a Japanese sponge cake as a base.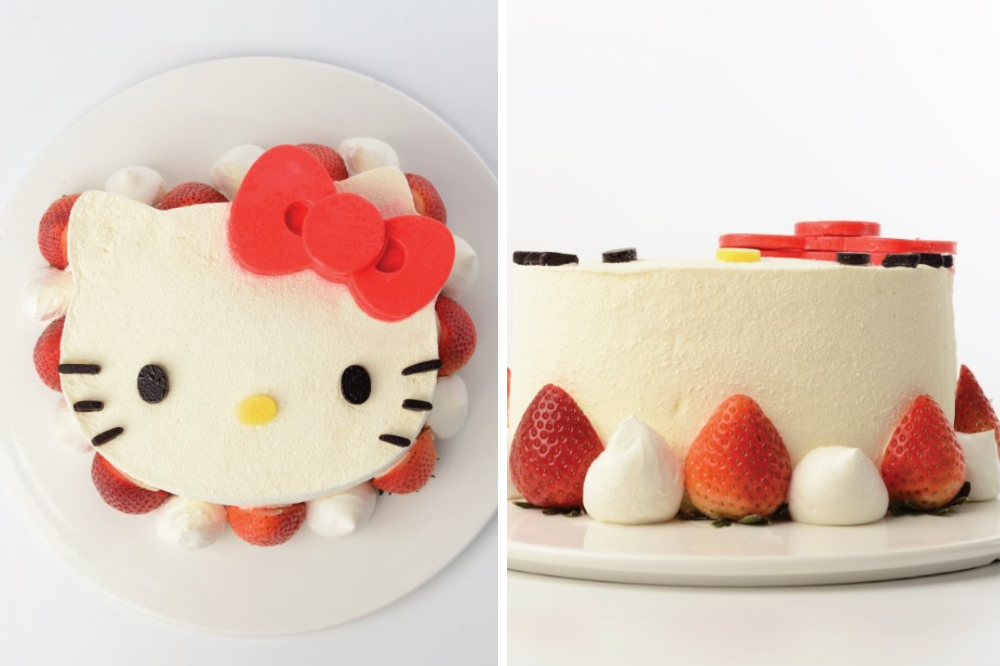 The details on the top include whiskers and the adorable cat's yellow button nose. Additionally, to make her bow pop even more, there are large red strawberries surrounding the entire circumference of the cake. 
The I Love Hello Kitty cake is priced at $65.90. 
Poppin' Good Times cake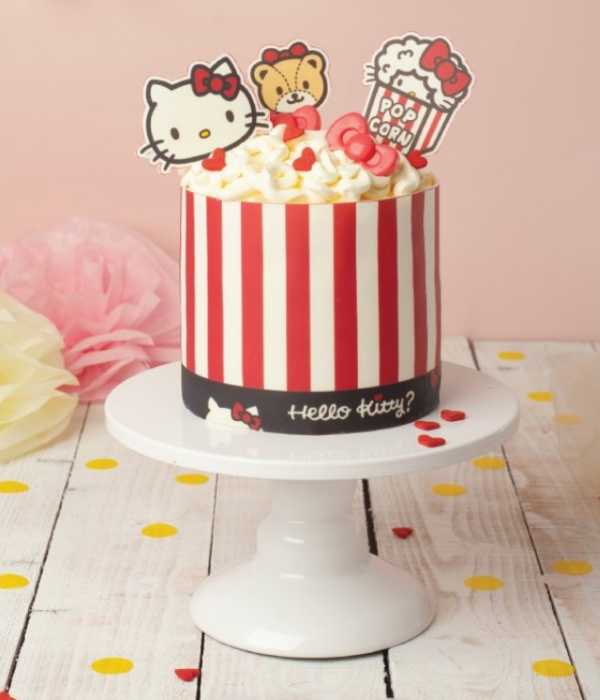 Not to be corny or anything, but this Poppin' Good Times cake will surely a-maize your bestie on her special day.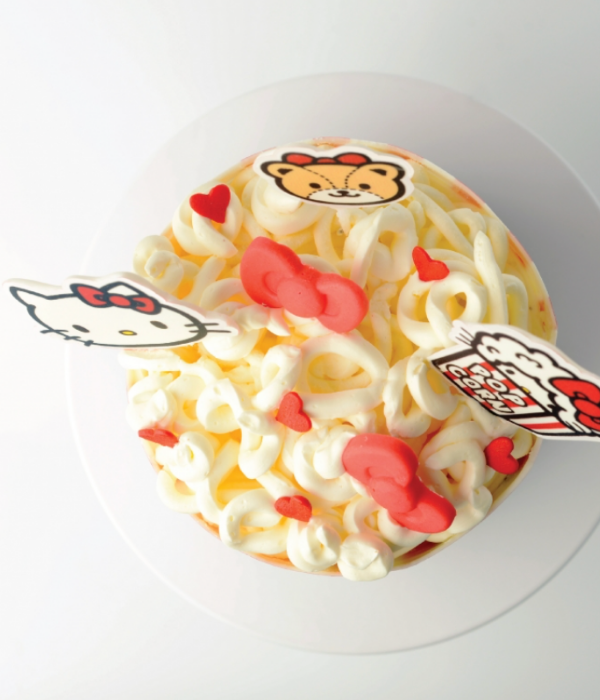 Made to look like a bucket of freshly popped corn, the cake has a red and white collar around it with yellow frosting swirled on the top to mimic the sweet and salty roasted kernels. Speaking of which, the delectable treat is salted caramel flavoured with red chocolate toppers to suit the theme. 
The Poppin' Good Times cake is priced at $65.90. 
Hello Kitty Popcakes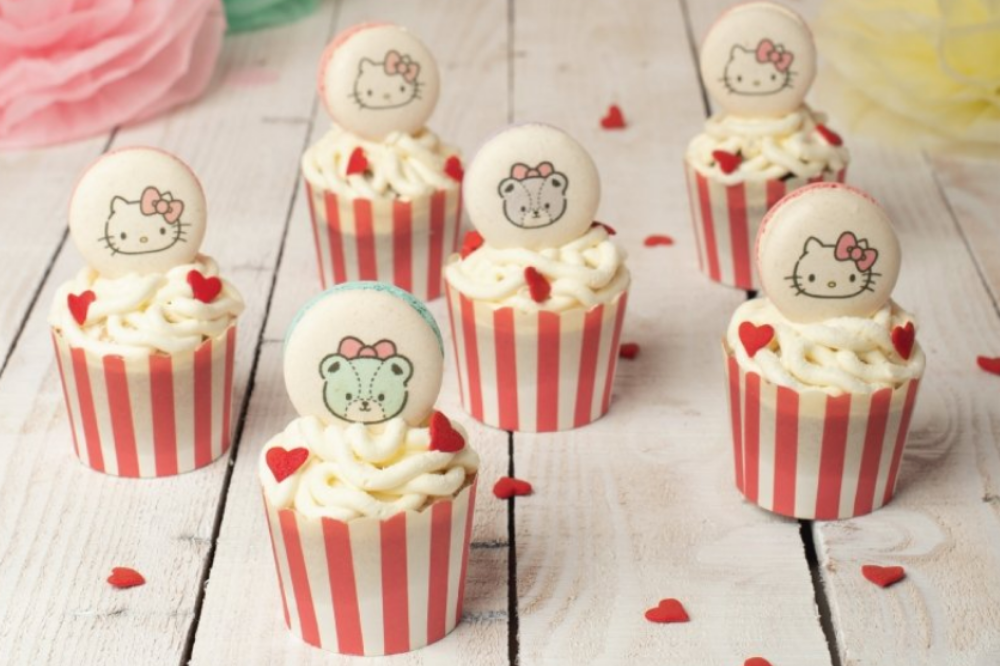 Similarly styled to the previous cake, these cupcakes also look like mini buckets of popcorn but with the addition of macarons on the top. Each macaron has either Hello Kitty or Tiny Chum printed on the front.
Sold in boxes of 6, each set includes either vanilla sponge cupcakes or chocolate sponge cupcakes. The macarons on the other hand are lychee, chocolate or vanilla flavoured with 4 of the earlier and 1 each of the latter in a set. 
A box of 6 is priced at $40.90.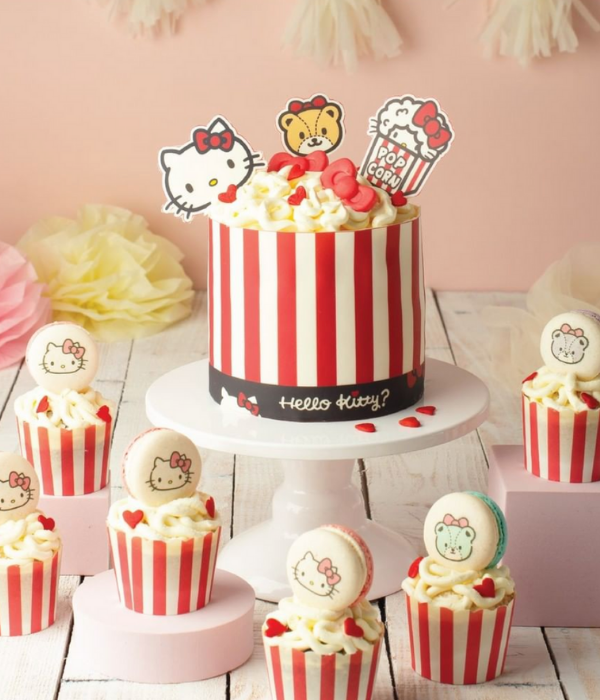 If you're planning a Hello Kitty or carnival-themed celebration, you can also opt for a combo with both the cupcakes and the larger cake sold together for $102.90. 
These 3D Hello Kitty Treats Will Double Up The Sweetness For Your Birthday Celebrations
Time to pamper your Sanrio loving buddies with a treat they'll surely appreciate. All the Hello Kitty cakes and cupcakes can be purchased from the Polar Puffs & Cakes website here, so you can even order the cake as a surprise even if you can't celebrate your bestie's special day together with them IRL. 
All images courtesy of Polar Puffs & Cakes.
Also read:
This Hello Kitty Holiday Homeware Collection Includes Christmas Ornaments & A Beauty Organiser