Polar Puffs & Cakes x Hello Kitty
Sanrio never disappoints fans with their kawaii collaborations, with the most recent one being with Darlie toothpaste. Now, you can find Hello Kitty-themed cakes and muffnuts from homegrown bakery Polar Puffs & Cakes too. They come in pastel colours and adorable designs, which will definitely add a pop of colour to upcoming special occasions. 
Only available for a limited time, Hello Kitty fans might want to find out more about these delicious looking treats ASAP.    
Hello Kitty cakes
The Hello Kitty cakes are available in 3 designs, each of a different flavour. They are also packed in a transparent cake box, secured by a green ribbon. 
Decked in pink hues, the Kitty & Friends cake is a moist strawberry sponge cake ‒ one of Polar Puffs & Cakes usual bestsellers. 
Right on top, you'll find Hello Kitty and her friends printed on white chocolate along with strawberries in the middle. A layer of piped vanilla buttercream surrounds them, complete with a heart-patterned ribbon below.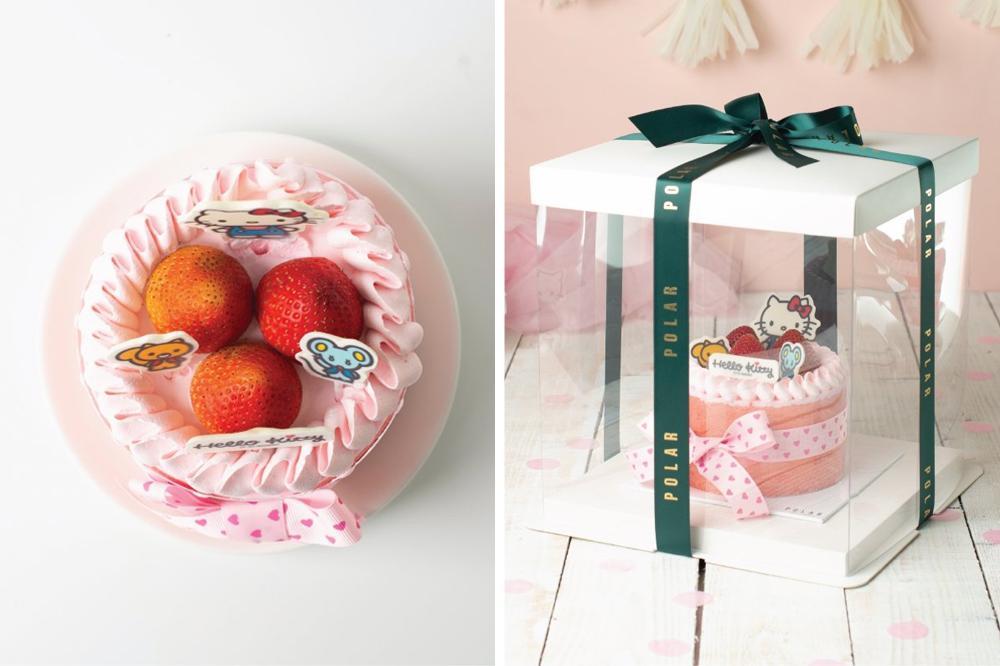 The Kitty & Friends cake retails for $51.90. 
Singapore's hot weather means it's perfect for heading to the beach and enjoying the cooling sea breeze. Looks like Hello Kitty also knows how to have some fun with this Summer Fun Kitty cake.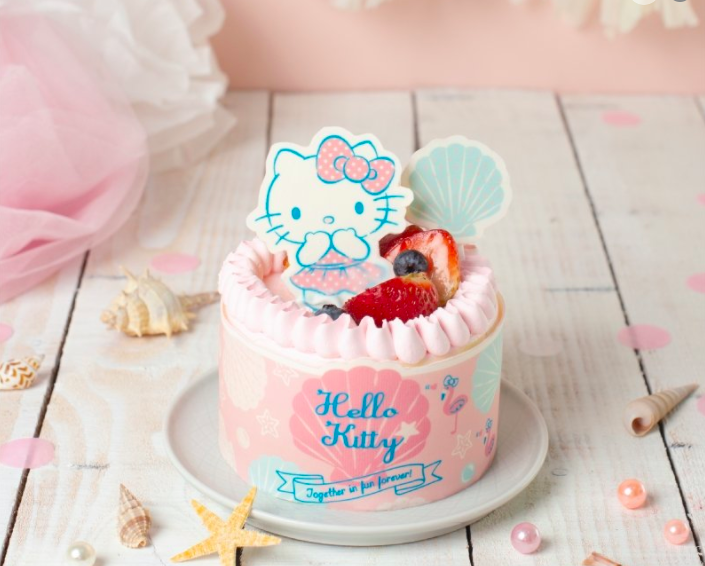 By default, it is a strawberry sponge cake but you get to choose from 3 flavours ‒ vanilla,  strawberry and chocolate ‒ when you make a pre-order.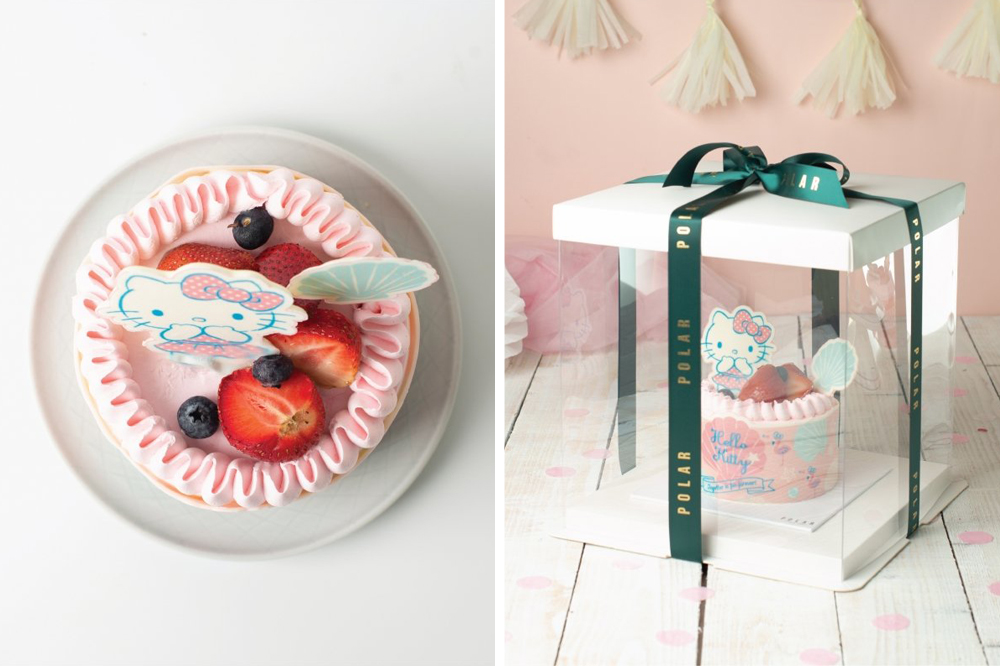 Once again, Hello Kitty is printed on a piece of white chocolate. But, this time she's wearing a pink dress with white polka dots ‒ looking all ready to head to the beach. Adding on, there's also real strawberries and blueberries on the top of the cake for a fruity combination. 
The Summer Fun Kitty cake retails at $51.90. 
If sponge cakes are not your cup of tea, you can opt for the heart-shaped Dazzling Kitty cake which is made from premium chocolate mousse. There's also the option to change it to strawberry mousse.
The cake is topped with pink, lilac and white buttercream that are piped in different levels and shapes. Blueberries above the soft layer of purple cream also add contrast to the pastel theme.
Instead of the usual red, Hello Kitty appears in a purple outfit and ribbon while holding a few stalks of flowers. 
The Dazzling Kitty cake retails at $62.90. 
Muffnuts
Before muffnuts came along, there were cronuts and croffles. For those who don't know what muffnuts are, they are a cross between muffins and doughnuts.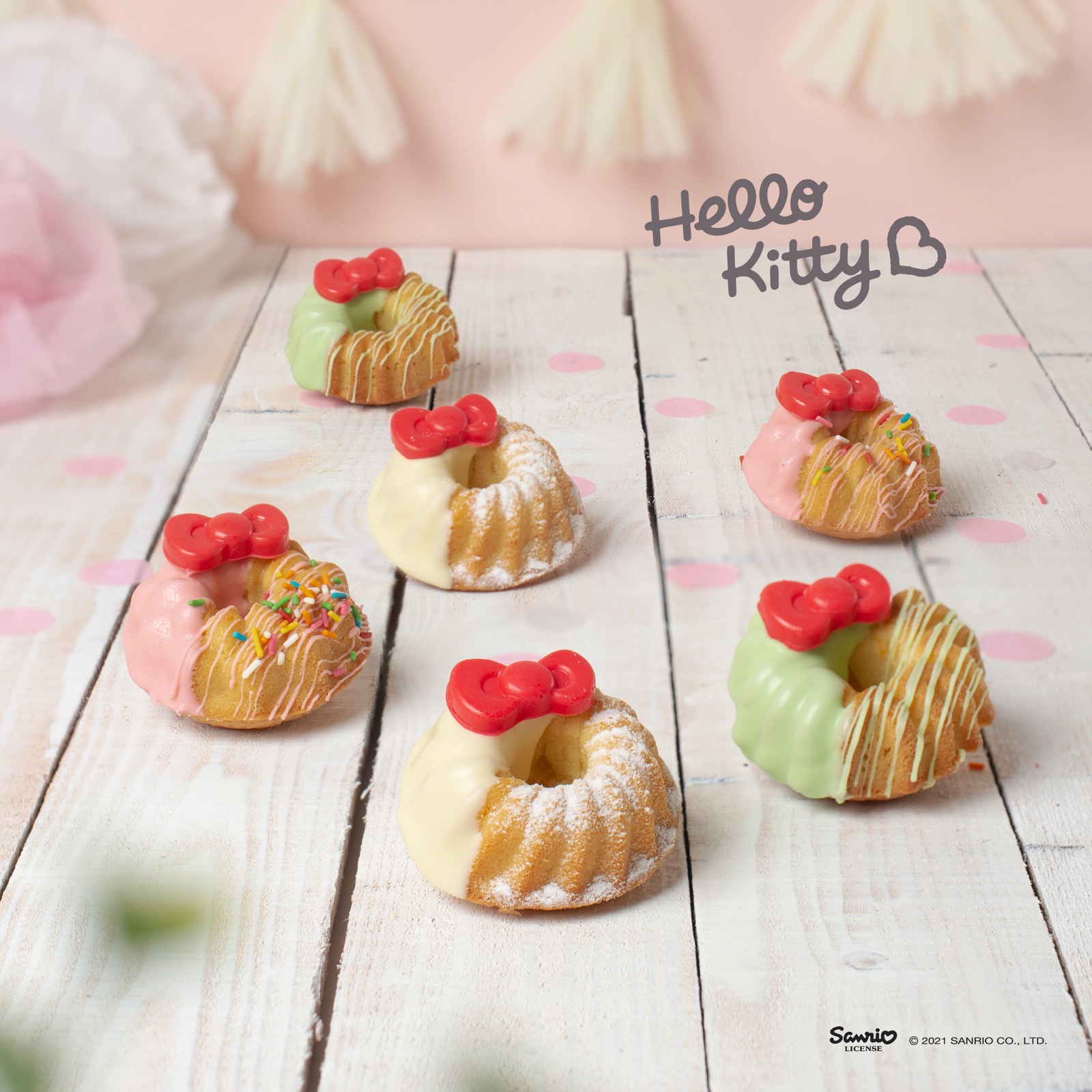 If you're up for some of these treats, you can find them in a box of 6, known as Hello Muffnuts. 
They have a tinge of orange flavour, and each is half-glazed in pink, yellow or green. On the other half, they are dusted with sugar powder, sprinkles and drizzles.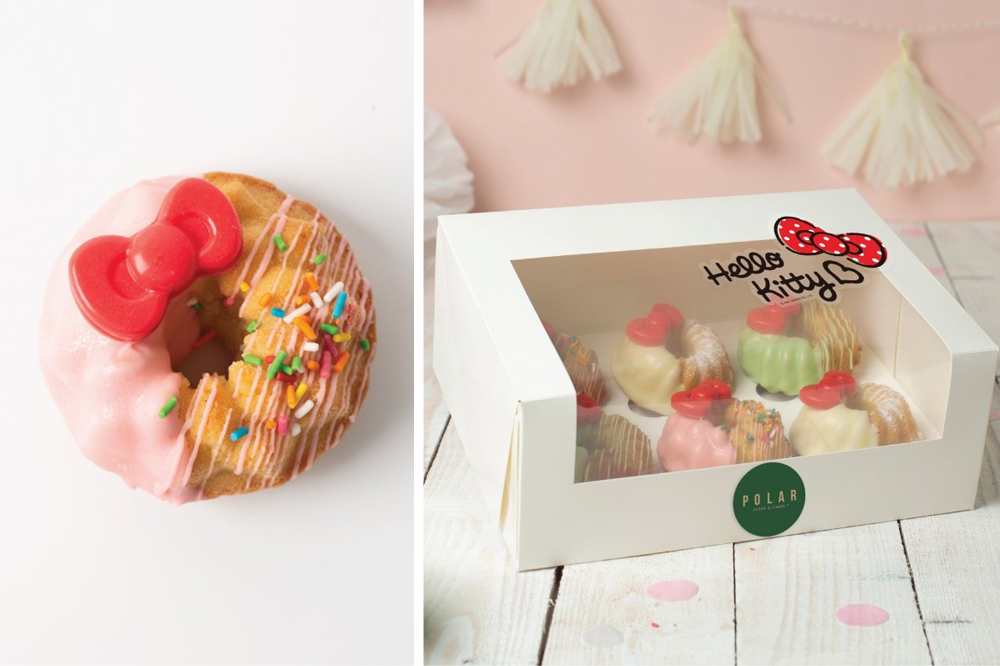 Not missing out on the Hello Kitty detail, you'll also find her signature red ribbon in the form of a chocolate on top of each muffnut. Plus, there's a Hello Kitty sticker on top of the packaging box. Since they come in a petite size, these muffnuts are perfect as an afternoon snack when you catch up with your friends indoors. 
One box of Hello Muffnuts, with 2 of each colour, retails at $28.90. 
Hello Kitty Cakes And Muffnuts Are A Sweet Addition For Any Special Occasions 
If you have any Hello Kitty fans around you, these cakes and muffnuts are great options as a surprise treat. The Hello Kitty cakes and muffnuts are available in all Polar Puffs & Cakes outlets for a limited time. For those who prefer to make an order online, you can also do so on Polar Puffs & Cakes' official website. 
All images courtesy of Polar Puffs & Cakes.
Also read: 
These Soju Bottle Cakes Come With K-BBQ "Meat" So You Can Celebrate & Satisfy Your Korean Cravings