Polo Ralph Lauren And CLOT By Edison Chen
Polo Ralph Lauren and CLOT, aka the Hong Kong-based streetwear brand co-founded by actor Edison Chen, have teamed up on a CNY collection. Launching on 27 January 2021, this limited-edition collab features a fusion of Polo Ralph Lauren's classic American silhouettes with traditional Chinese clothing.
The collection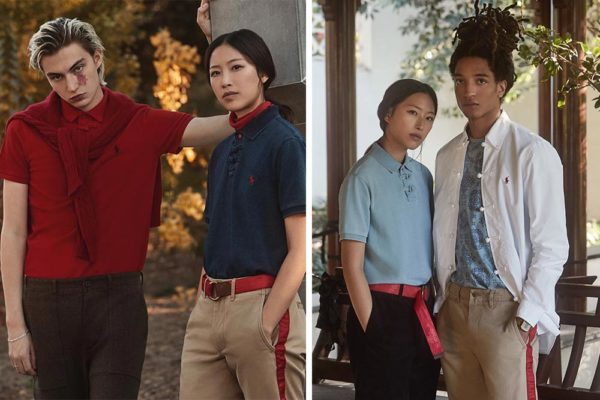 Polo Ralph Lauren is known for its polo tees, something that almost every dad in Singapore seems to love. In this collab, the standard plastic buttons that lie below the collar have been replaced by knot buttons. These knot buttons are a distinctive trait in traditional Chinese clothing such as the changshan or cheongsam. 
Besides polo tees, the collection also includes shirts. If you're more of a white shirt girl or guy, opt for the male model's shirt (right). It can be worn alone, or layered over another tee or tank top for a casual vibe.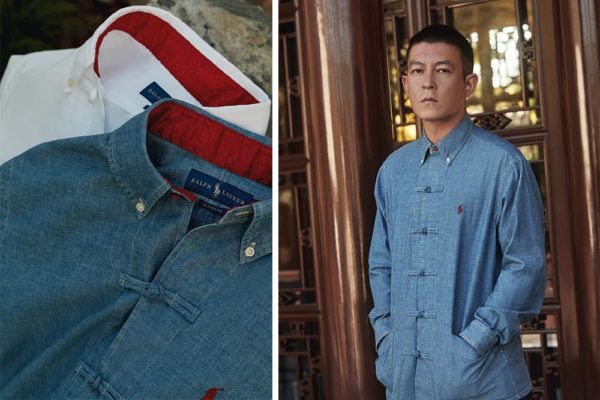 Edison Chen himself makes an appearance in the campaign modelling a chambray shirt. The knot buttons, which are more subtle than those on the polo tees, continue down the length of the whole shirt, much like a traditional changshan.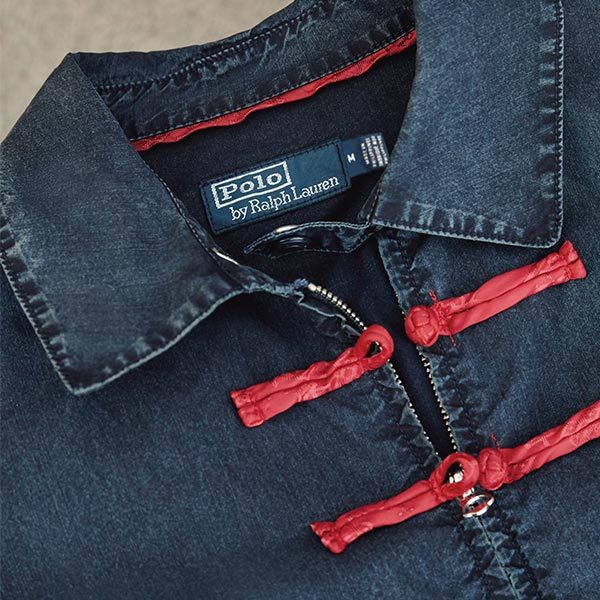 The shirt in this picture takes on a dark blue denim look, with a zipper that lies below the contrasting bright red knot buttons. The bold contrast of the buttons serves as a great subtle detail to your outfit for the festive season.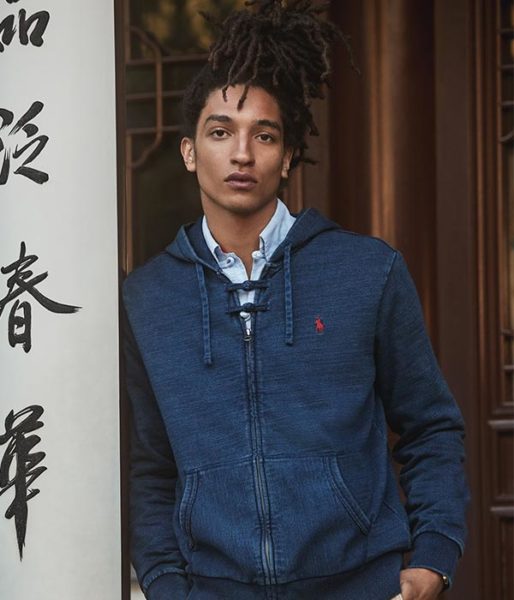 Instead of another polo tee or shirt, the last design in this collection is a dark blue hoodie with a zipper below the knot buttons. Polo Ralph Lauren's pony logo contrasts against it in red, making this simple and casual hoodie look great for any occasion.

The collection also includes t-shirts and sweatshirts, including ones adorned with Polo Ralph Lauren's pony logo and CLOT's signature Silk Royale print. Sneakers, a tote bag, cap and belt round up the offerings.
Edison Chen's Label CLOT And Polo Ralph Lauren's Collab Launches Just In Time For CNY
Show up to your Chinese New Year house visiting decked in this unique style and impress both the uncles and hypebeasts in the fam. The collection will drop in Dover Street Market Street Market Singapore and on the DSMS E-shop on 27 January 2021.  
All images courtesy of Ralph Lauren Asia.
Also read:
Tory Burch Has A Bag Shaped Like An Actual Ox For You To Level Up Your CNY 2021 #OOTD