Pomelo x Harry Potter
Admit it ‒ receiving an enrollment letter from Hogwarts has always been the dream for Potterheads. While that is probably never happening, we can still dream about wearing clothes inspired by the Wizarding World. 
For all aspiring wizards and witches out there, Pomelo has teamed up with Warner Bros to release a Harry Potter collection. From T-Shirts to accessories, find out more about this magical collection made from 100% sustainable cotton.     
Tops
T-Shirts
The sorting hat decides your house the moment you step inside Hogwarts. Whether you're a courageous Gryffindor or an ambitious Slytherin, this T-shirt named The Four Houses unifies the four iconic houses of Hogwarts.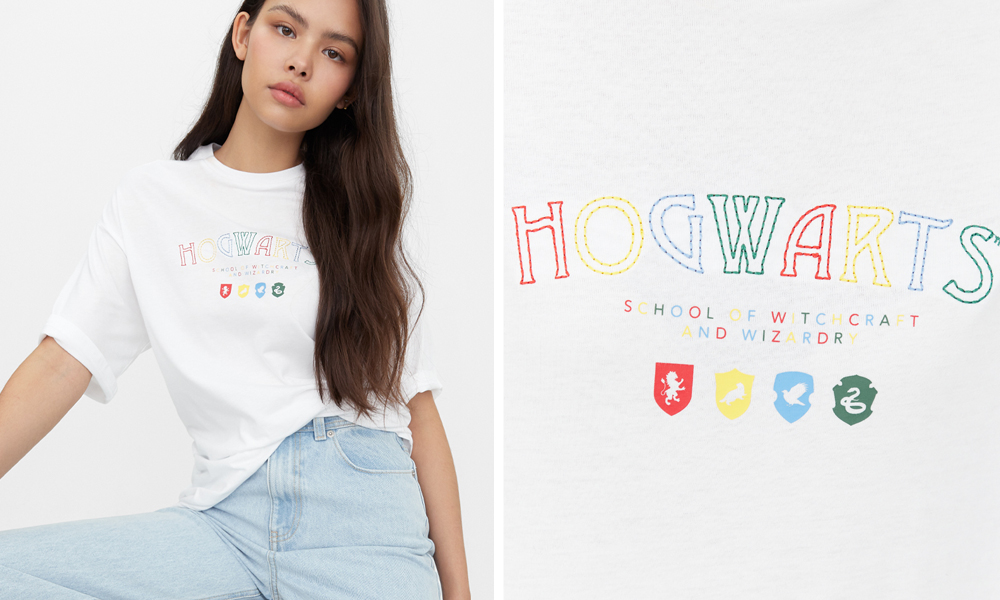 Making use of each respective house colour, you'll find the word "Hogwarts" embroidered on the T-Shirt along with its description. Below, there are also the 4 house crests.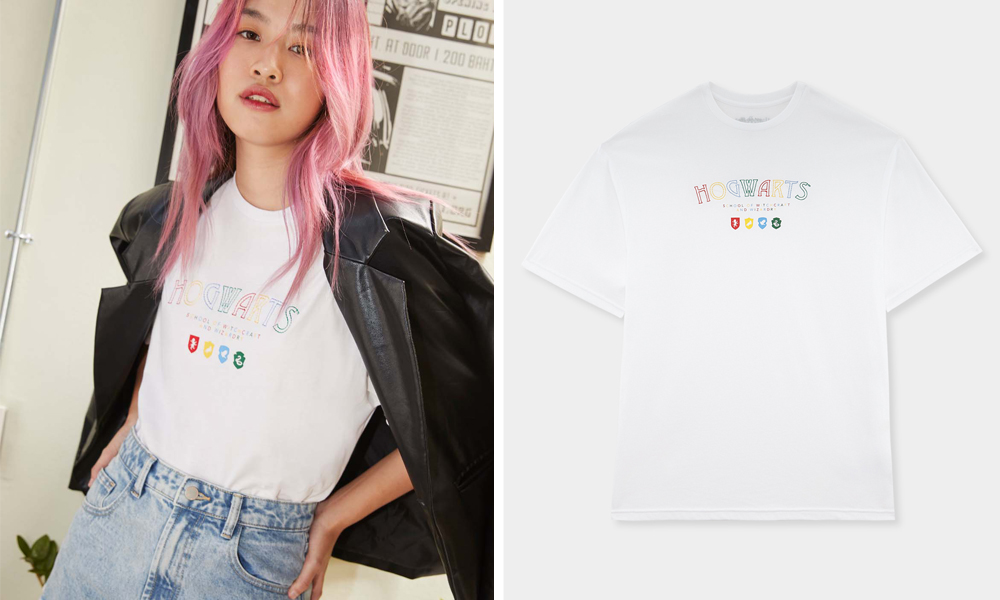 As it comes in a basic white T-Shirt, you can pair it easily with a pair of jeans or denim shorts for that casual OOTD look. 
The Four Houses T-Shirt retails at $24.90. 
The friendship between Harry, Ron and Hermione has always been an inspiration as they go through thick and thin together.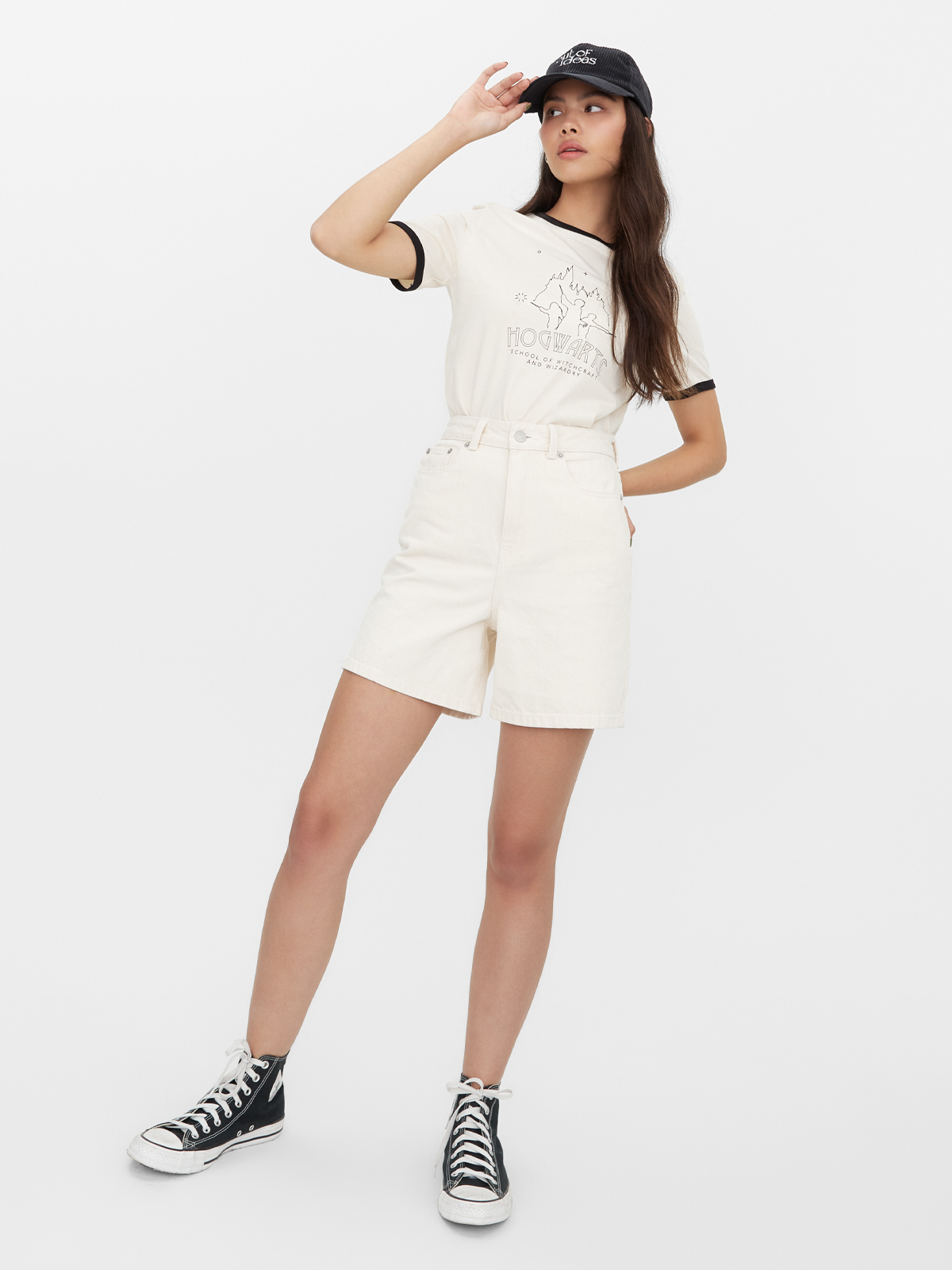 Taking inspiration from them, this Crewneck T-Shirt is designed with an outline of the 3 friends holding their wands, standing in front of the Hogwarts castle.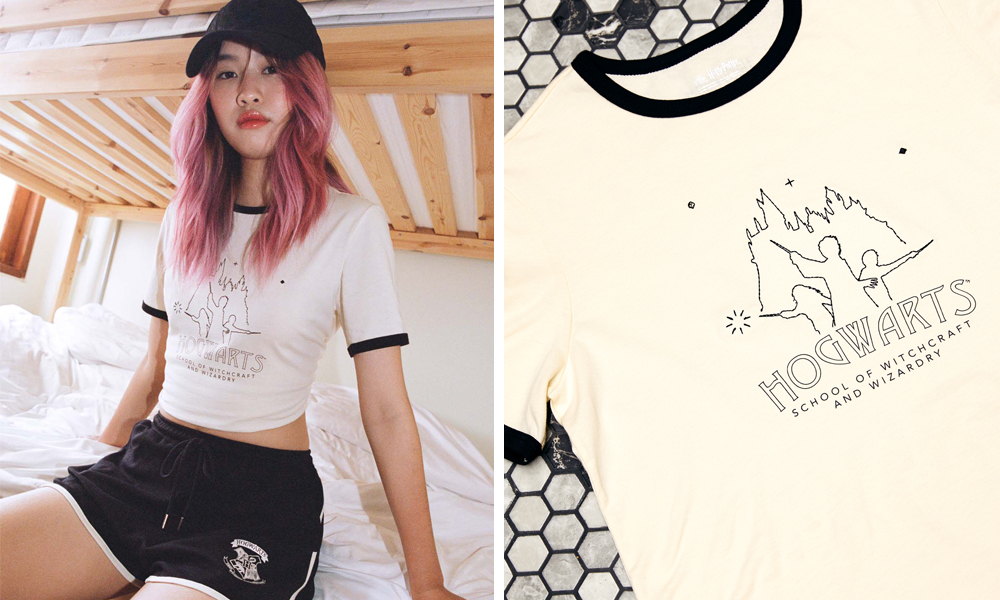 If you happen to be on the lookout for new loungewear, this top definitely makes the cut especially when you cosy up for a Harry Potter movie marathon, again. 
The Crewneck T-Shirt retails at $24.90.
While this black T-Shirt might look plain with just the "Harry Potter" wordings in front, wait till you switch off the lights.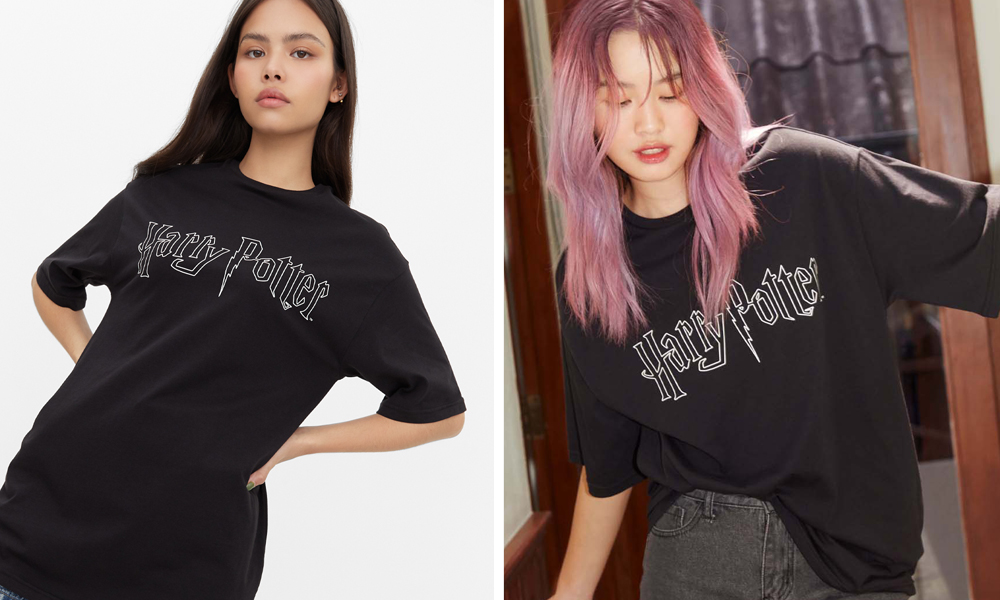 The wordings actually glow in the dark and instead of white, you'll be able to see it in neon green.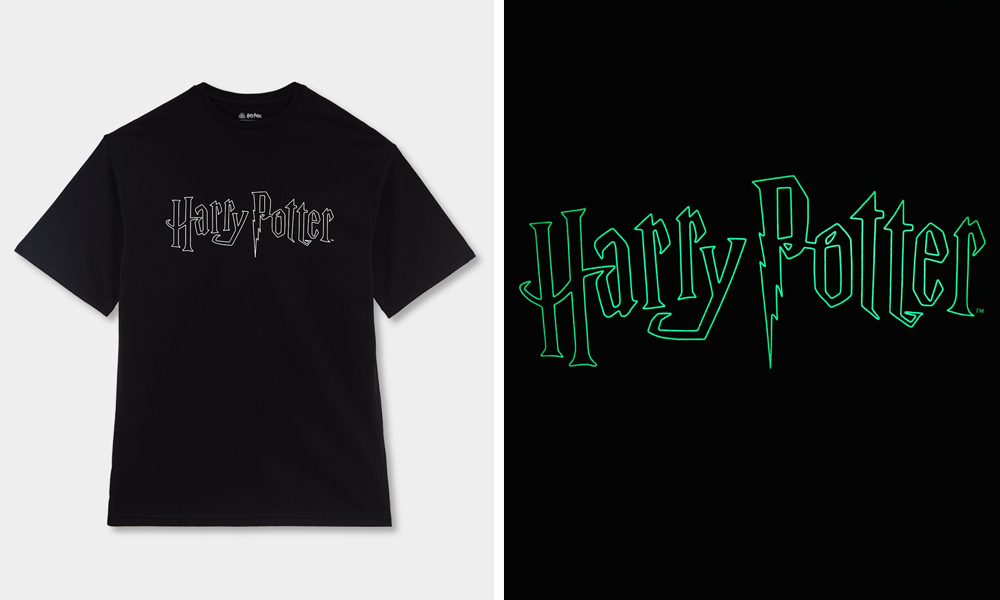 For Potterheads who ain't shy about expressing their love for Harry Potter, this Glow In The Dark T-Shirt would definitely pique your interest.
The Glow In The Dark T-Shirt retails at $24.90.
Sleeveless top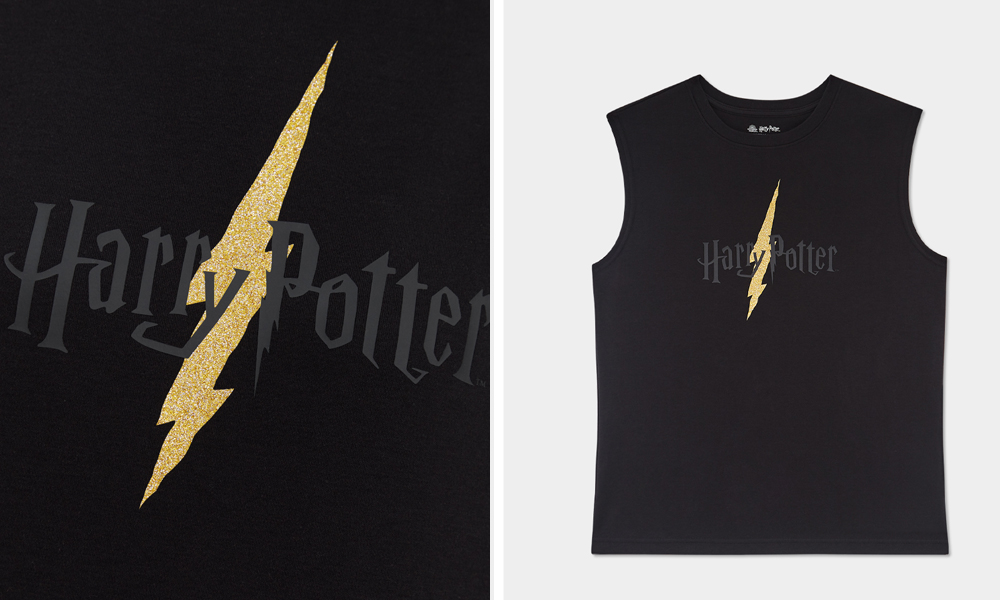 Paying tribute to the lightning scar on Harry's forehead, this Sleeveless Top features a golden lightning design in contrast to the black fabric. In case you didn't notice, there is also the "Harry Potter" wordings in the middle of the top.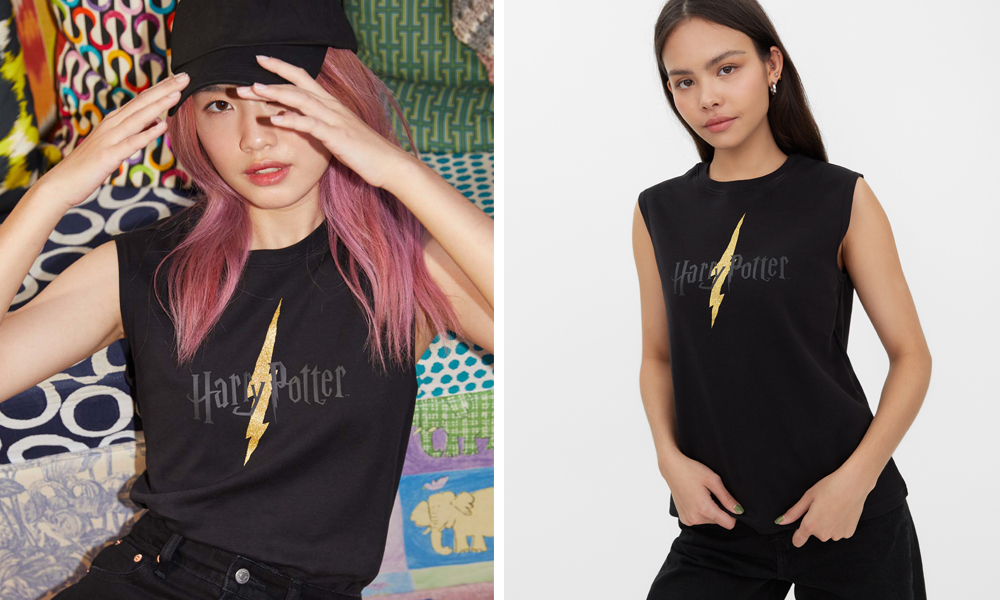 Thanks to Singapore's hot and humid weather, wearing this sleeveless top would allow you to get through the day with comfort.  
The Sleeveless Top retails at $24.90.
Shorts
Time to switch out those FBTs for this Hogwarts Shorts that comes in black. As the shorts have white lining along the edges, it helps to give off an illusion of a slimmer look.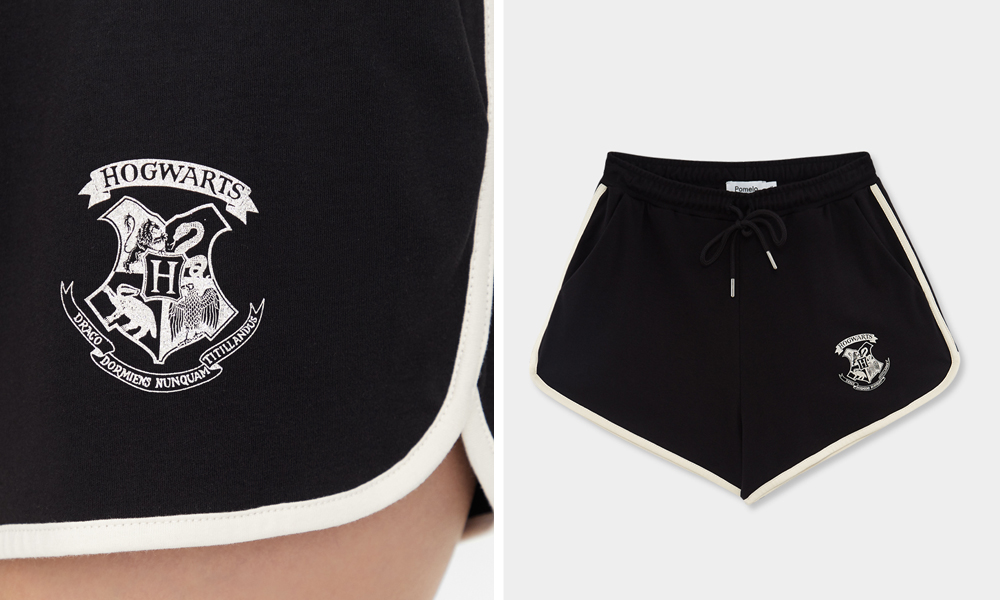 Plus, the Hogwarts school crest makes an appearance in white on the bottom left corner.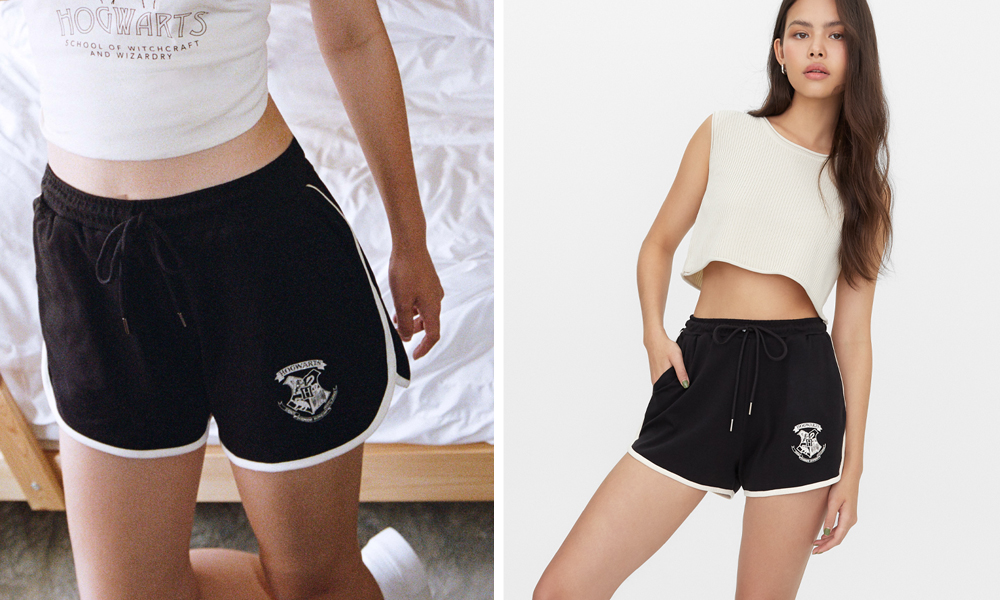 That's not all, as the shorts come with drawstrings so you can tighten them according to your preference. Also, there are pockets for you to keep small items like loose coins when you head to the nearest mama shop.
The Hogwarts Shorts retails at $24.90.
Accessories
To complete the look, there are also accessories inspired by various Harry Potter references that you can add to your collection.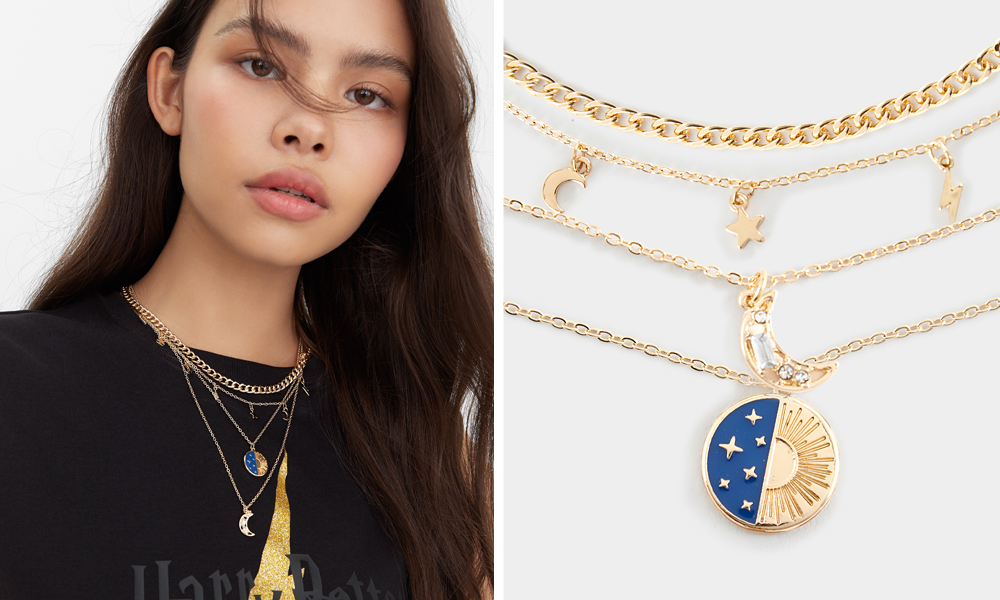 Decked in gold, there are 2 different designs of pendant necklaces. Each of them comes in a set of 4, and the first includes elements of the moon, star and lightning.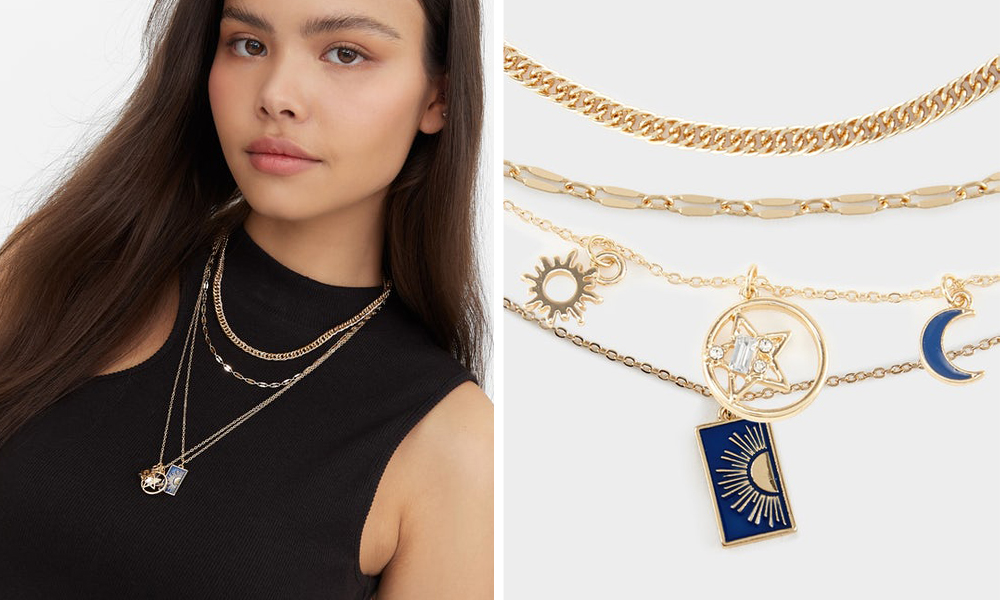 The next set has pendants of the sun, a crescent moon as well as a star that is surrounded by a golden circular frame. 
As the necklace chains vary in size and length, it is a cool way to experiment with styling and trying out the look you've always wanted to explore. 
Each set of pendant necklaces retails at $14.90.
Channel Your Inner Wizard Self With This Pomelo x Harry Potter Collection
Starting from 12 November 2021, you can purchase the Pomelo x Harry Potter collection through Pomelo's official website and Pomelo app via iOS and Android. If you're planning to try on the clothes before getting them, you can also drop by any Pomelo's physical stores.
For more Harry Potter related articles, check out this Hogwarts-inspired Airbnb. 
All images courtesy of Pomelo.
Also read: 
Takashimaya Now Has Le Creuset x Harry Potter Kitchenware To Add Magic & Mischief To Your Home