Pomelo x Sailor Moon
In case you're wondering why there are so many Sailor Moon collaborations recently, like the one with Casetify, it is because the anime is celebrating their 30th anniversary this year. 
Good news for fans who are looking to expand their collection, as Pomelo just dropped theirs, featuring 24 Sailor Moon-themed items.
Tops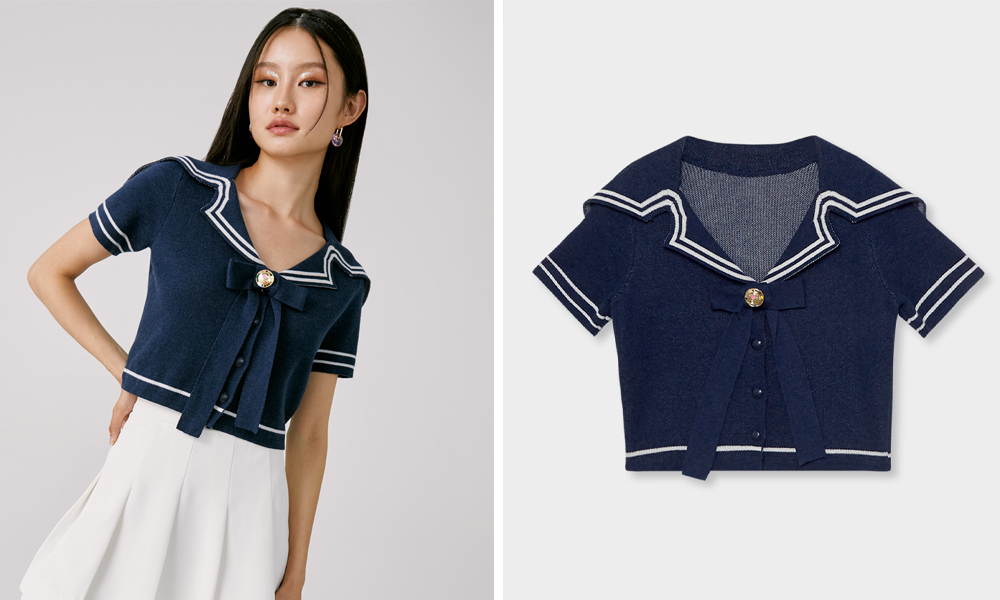 Channel your inner Sailor Guardian with iconic Sailor Moon elements incorporated into designs like this Bow Knitted Top. The navy collared sailor top features a white lining along the neckline and sleeves, and the ribbon on the front also adds a dash of cuteness. 
The Bow Knitted Top retails at $51.90.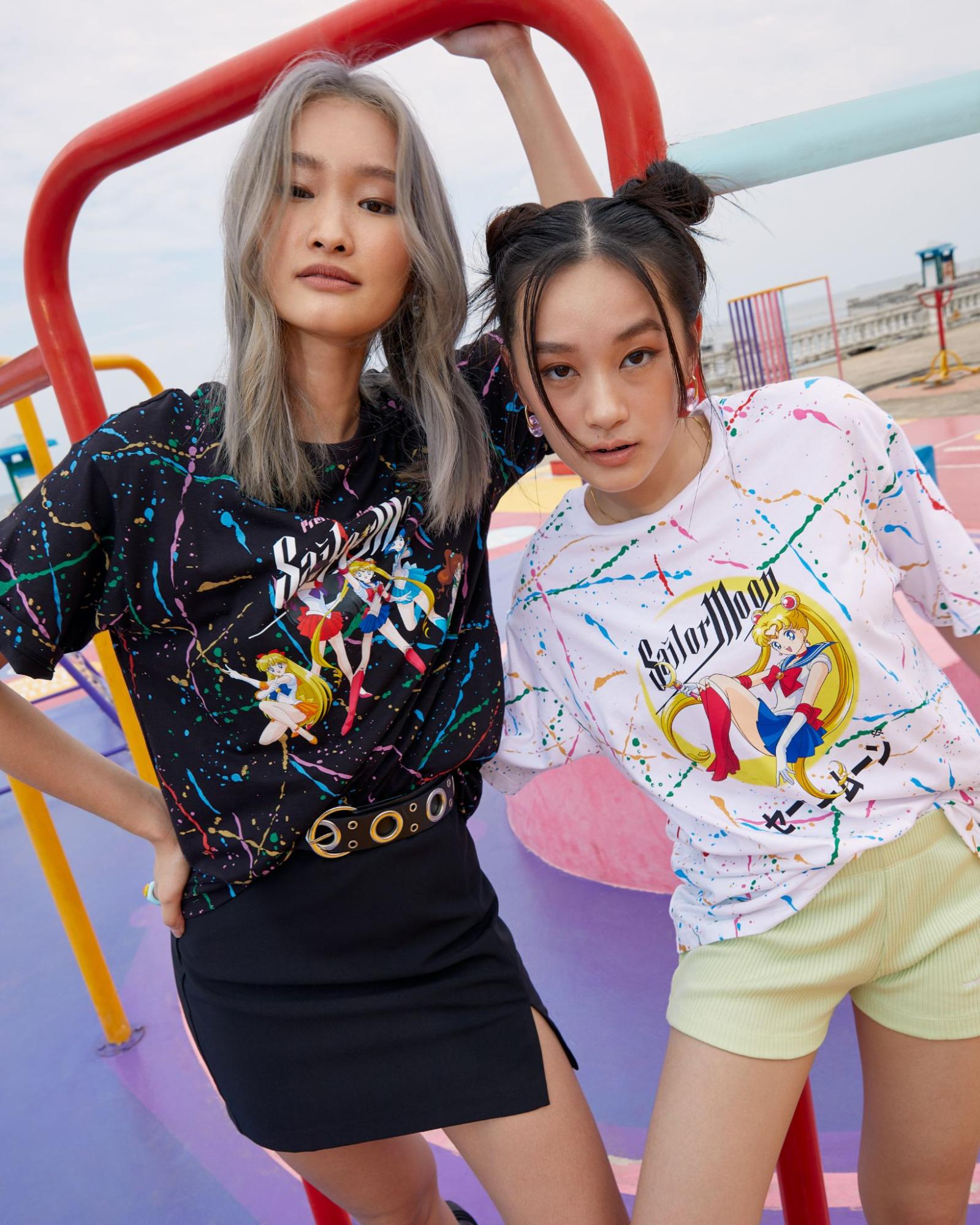 Oversized T-shirts are perfect for nua–ing in cool weather. In this collection, Pomelo lets you get comfy with their Oversized Graphic Tees in black and white. 
Both T-shirts are splattered with colourful "paint", and the black T-shirt pays tribute to all the Sailor Guardians with a graphic of the team. On the other hand, you'll find Sailor Moon resting on a crescent moon on the front of the white T-shirt. 
Each Oversized Graphic Tees retails at $39.90.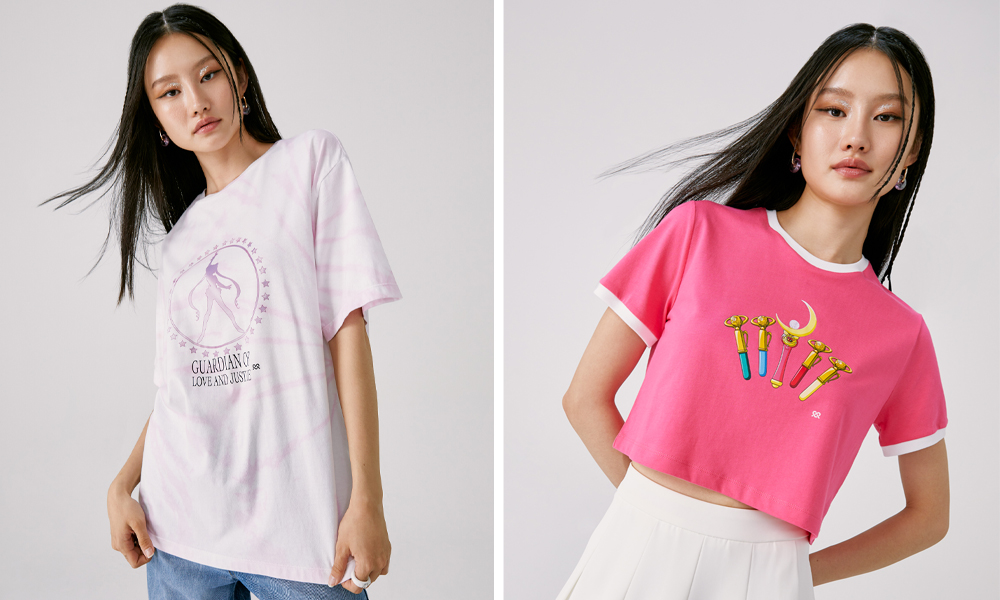 For more graphic designs, there is another one that features a silhouette of Sailor Moon with purple tie dye patterns on the Guardian of Love and Justice Oversized Tee ($34.90). Also, crop tees enthusiasts might be interested in the Magic Stick Crop Tee ($25.90) in hot pink. It has motifs of the magical weapons that the Sailor Guardians wield. 
Jumpsuit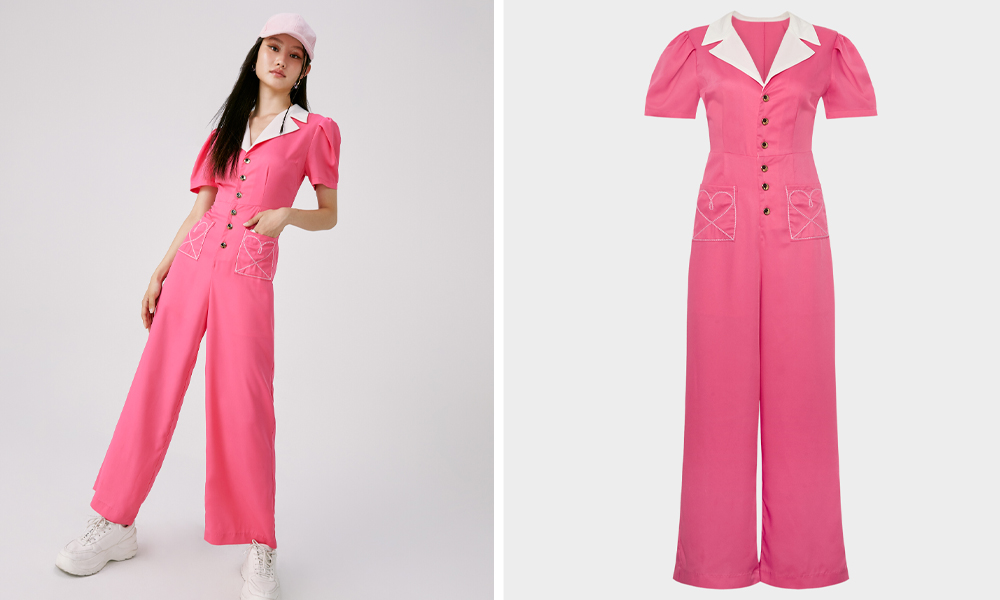 Stand out from the crowd when you put on this pink Short Sleeve Jumpsuit. In contrast to the striking colour, you'll find the collar and outlines of the pockets in white. 
The Short Sleeve Jumpsuit retails at $64.90. 
Dress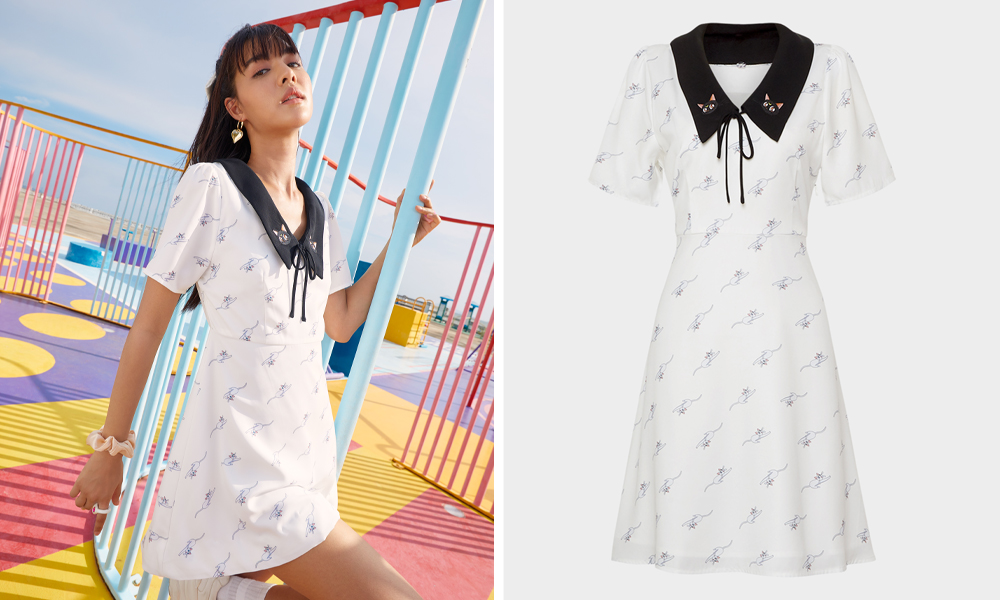 Sailor Moon might be the main character of the anime, but there's no denying that the adorable white and black cats Artemis and Luna often steal the limelight. Pay tribute to them with the white Short Sleeve Dress that has motifs of Luna's face on the collar, and Artemis prints on the dress. 
The Short Sleeve Dress retails at $60.90.
Shorts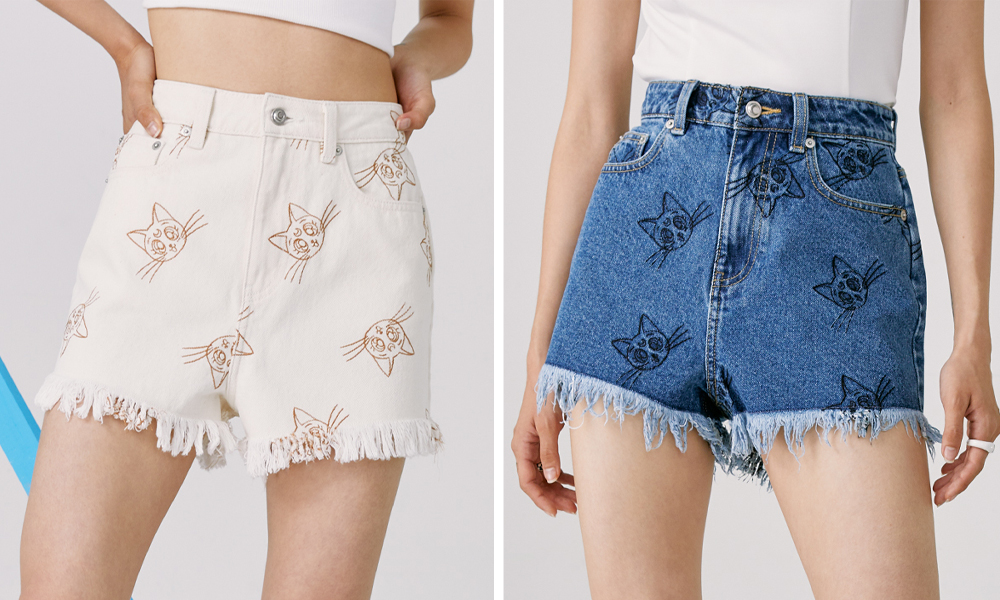 If you also happen to be a cat person, these Denim Shorts with Embroidered Artwork in cream and blue will catch your attention. Both designs feature the embroideries of the magical cats and ripped hems that give an edgy look. 
Each pair of Denim Shorts with Embroidered Artwork retails at $56.90. 
Hats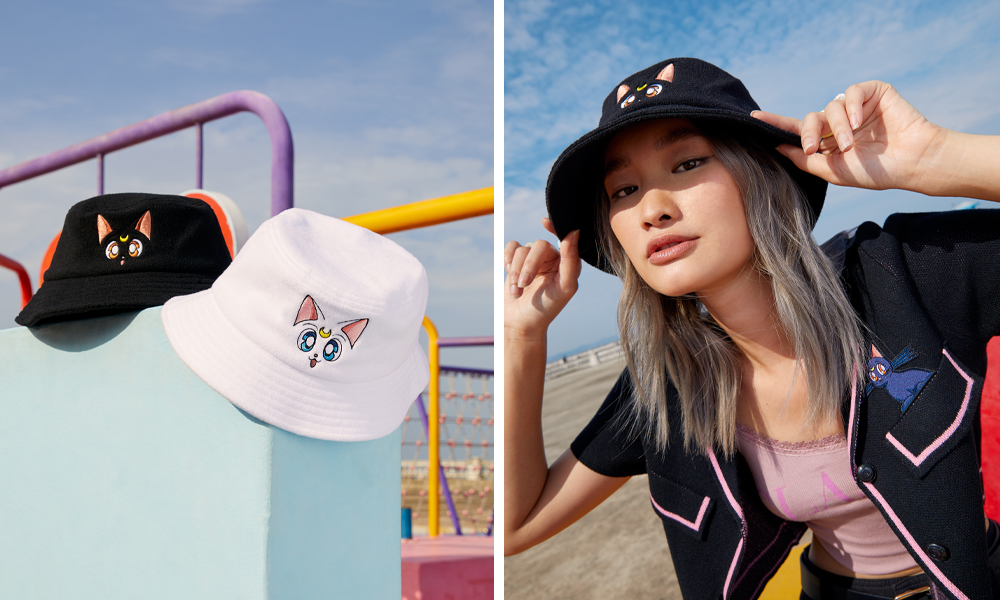 You can always add a lil' cuteness into your streetwear swag when you get one of the bucket hats in white and black. The one in black features an embroidery of Luna, whereas you'll find one of Artemis on the white hat.
Each bucket hat retails at $34.90.
Bags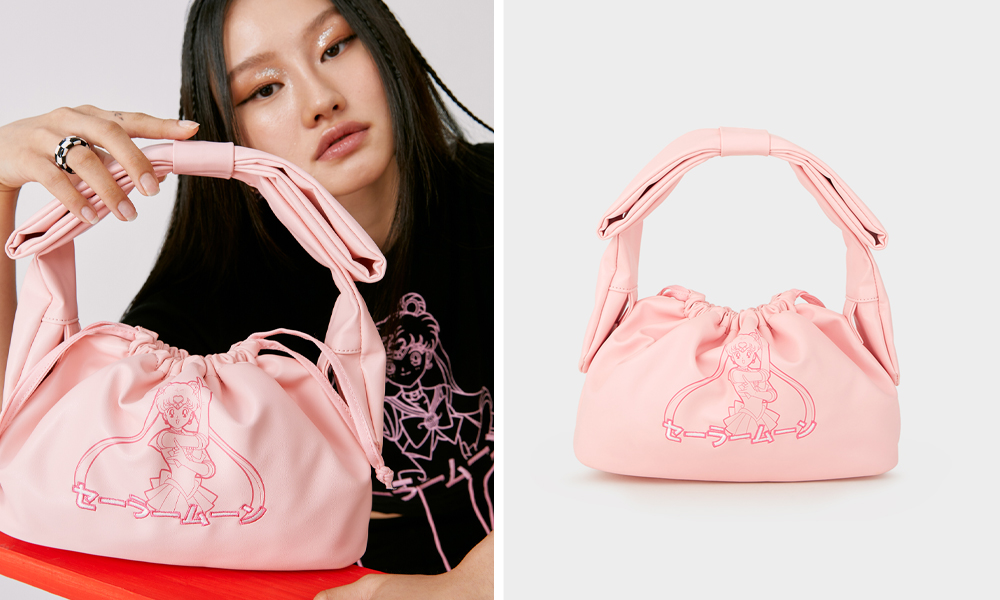 Mini bags have their own unique appeal. This pink mini bag features an outline of Sailor Moon in a darker pink on the front and closes with a drawstring feature. Upon closer inspection, the handle also brings to mind a ribbon bow. 
The mini bag retails at $47.90.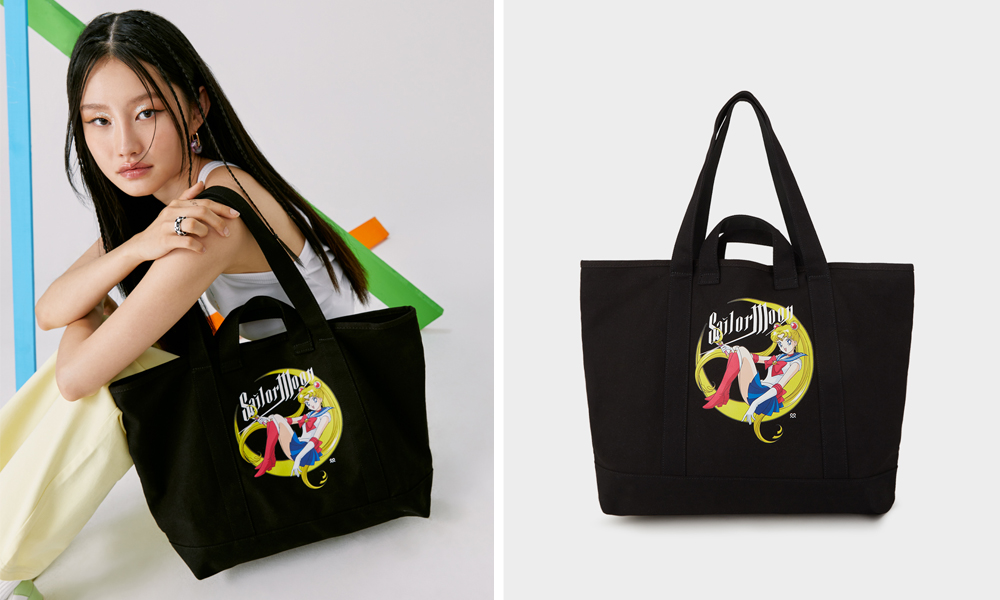 For those who prefer bags with larger storage space, check out the black tote bag instead. Apart from handles, the tote bag comes with a shoulder strap that allows you to experiment with different styles. 
The tote bag retails at $51.90.  
The Pomelo x Sailor Moon Is A Collection That Fans Won't Want To Miss Out On
Whether you're planning to expand your Sailor Moon collection or looking for new fashion pieces, the Pomelo x Sailor Moon collaboration is definitely worth checking out. To view the complete collection, you can visit Pomelo's official website and also make your purchase there. The collection is also available at all Pomelo outlets. 
All images courtesy of Pomelo. 
Also read: 
Sailor Moon x Vans Has Chunky Sneakers & Kawaii Apparel In Usagi Prints So You Can Fight Evil In Style