Casetify x Sailor Moon
In celebration of Sailor Moon's 30th anniversary this year, fans of the anime have been treated to many fun collaborations with brands all around the world. Following their recent Sailor Moon x Vans collection, Casetify is releasing more magical phone cases so you and your squad can fulfil your Sailor Guardian friendship goals.
The collection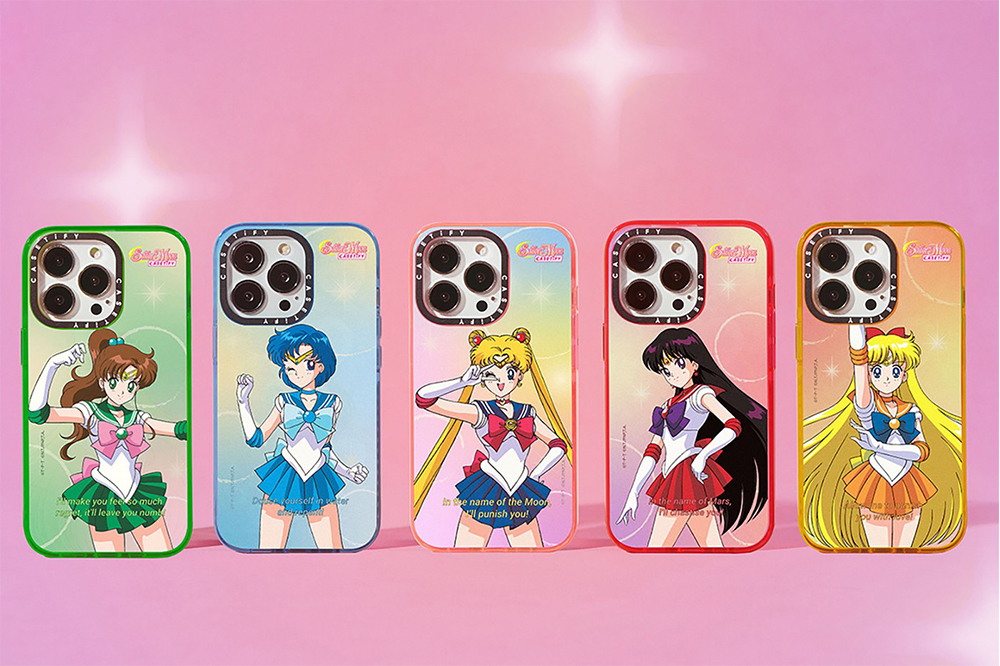 As symbols of friendship, loyalty and magic, the Sailor Guardians bring the definition of #SquadGoals to a whole new level. Each Sailor Guardians phone case comes with their iconic catchphrases and colours, such as Sailor Moon's line, "in the name of the Moon, I'll punish you!" 
The phone cases with catchphrases are retailing from USD$60 (~SGD$83.12) each.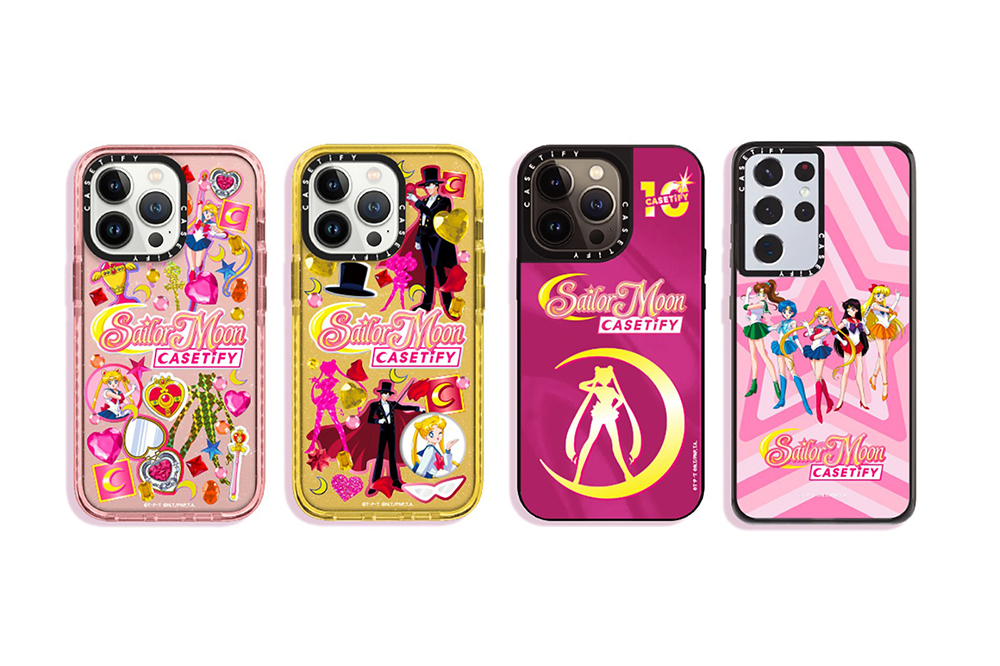 If you're looking to get matching phone cases with your bae, the Stickermania cases come in Sailor Moon and Tuxedo Mask designs. It's the perfect way to cheesily tell your partner that you're soulmates — in this life and all your lives before. These are retailing from USD$60 (~SGD$83.12) each. 
Die-hard Sailor Moon fans can download the Casetify Co-Lab app to purchase the App-exclusive pink mirror case, featuring a silhouette of Sailor Moon. It retails from USD$65 (~SGD$90).
For those who can't pick a favourite Sailor Guardian, get them all on the Sailor Guardians case, showcasing all five of them against a pink background. It retails from USD$65 (~SGD$90).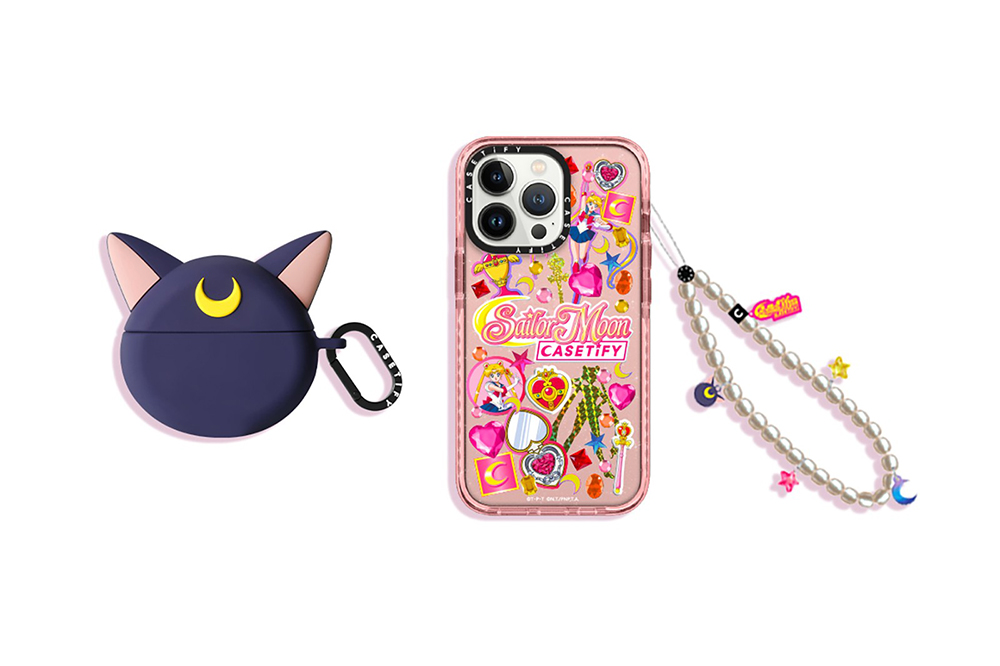 As Luna is Sailor Moon's trusty companion, take this Luna AirPods Pro case everywhere you go for good luck. It comes with a pair of 3D cat ears and her crescent moon symbol.
Complete your kawaii phone case with the Pearl Bead Charm, decked with small keychains of Luna, stars and a moon. Both the AirPods Pro case and bead charm are retailing at USD$45 (~SGD$62.34).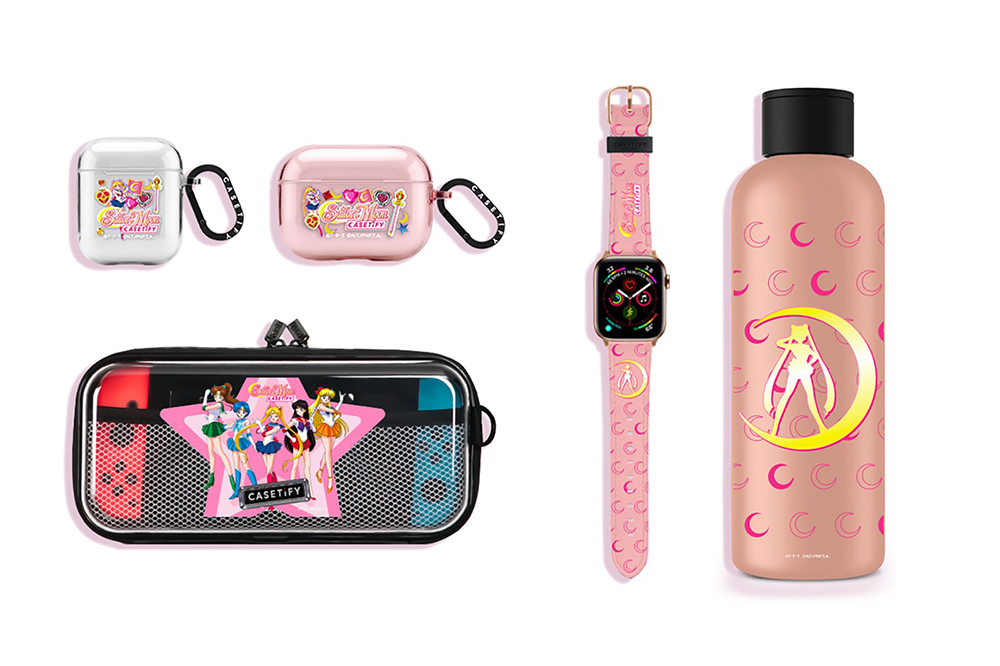 Transparent AirPods 3rd Generation and AirPods Pro cases are also available in a minimalist design, retailing from USD$35 (~SGD$48.49). Additionally, gamers can get their hands on a Sailor Guardian-inspired Nintendo Switch case too.
That's not all — more exclusive products such as a Sailor Moon silhouette designed water bottle and a matching Apple Watch strap will also be up for grabs.
The Casetify x Sailor Moon Collection Reminds Us Of The Strong Bond Of Friendship
On top of the fun of switching up your phone cases to suit your OOTD, the Casetify x Sailor Moon collection is also a tribute to our childhood. The full collection will be launching on 30 June 2022 on Casetify's website, but members of the Casetify Club will be able to get their hands on them a day earlier. 
All images courtesy of Casetify.
Also read:
Sailor Moon x Vans Has Chunky Sneakers & Kawaii Apparel In Usagi Prints So You Can Fight Evil In Style