Portable Air Purifier
Earlier in August, IKEA's new smart air purifier that doubles as a table proved that air purifiers don't have to come as big, boring pieces. Now, there is a portable air purifier that reminds us of a mini handbag too. 
Not only is it fashionable and practical, but it also allows you to keep the air around you clean, while on-the-go. Read on to find out more about this adorable air purifier.   
The design
At first glance, the portable air purifier has a simple design that gives off an overall minimalist look. As it comes in 4 pastel colours, you can be sure that it will add a pop of colour to your nightstand, car, or even on your working desk ‒ basically anywhere you want it to be.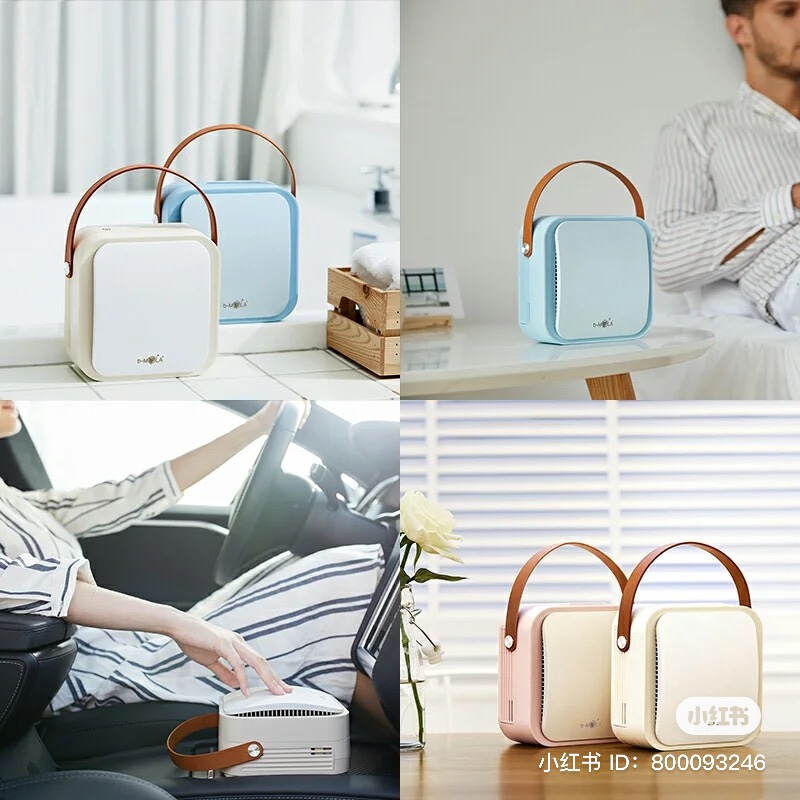 Source
Thanks to its petite size and the brown strap at the top, the air purifier calls to mind a mini handbag. Its dimensions are 160mm x 160mm x 88mm and it weighs only 0.88kg ‒ an excellent choice for space-saving homeowners.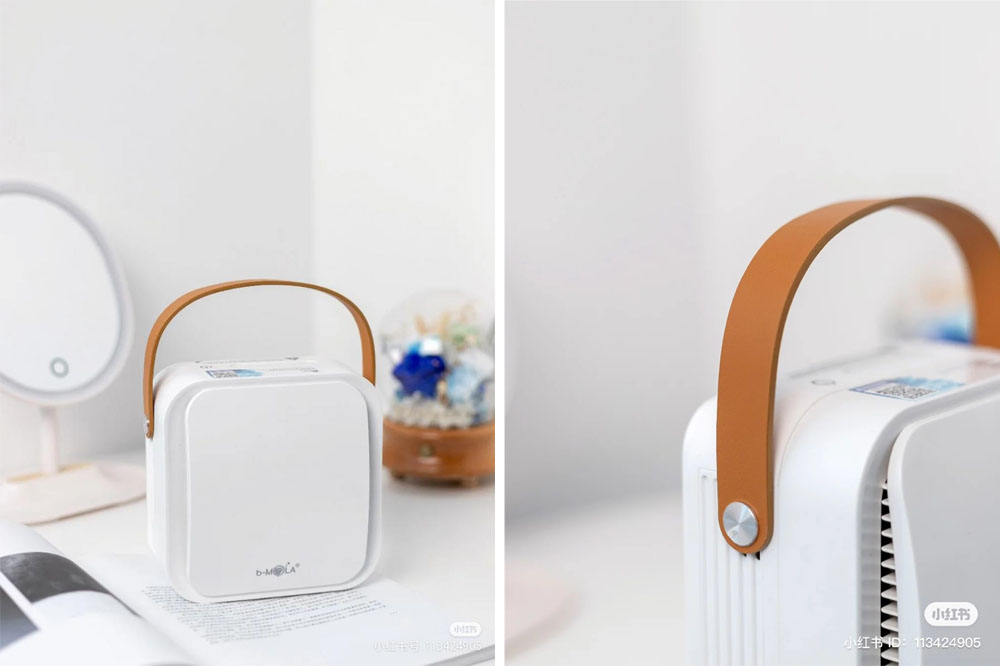 Source
The strap is secured on the sides so you won't have to worry about the handle suddenly breaking off.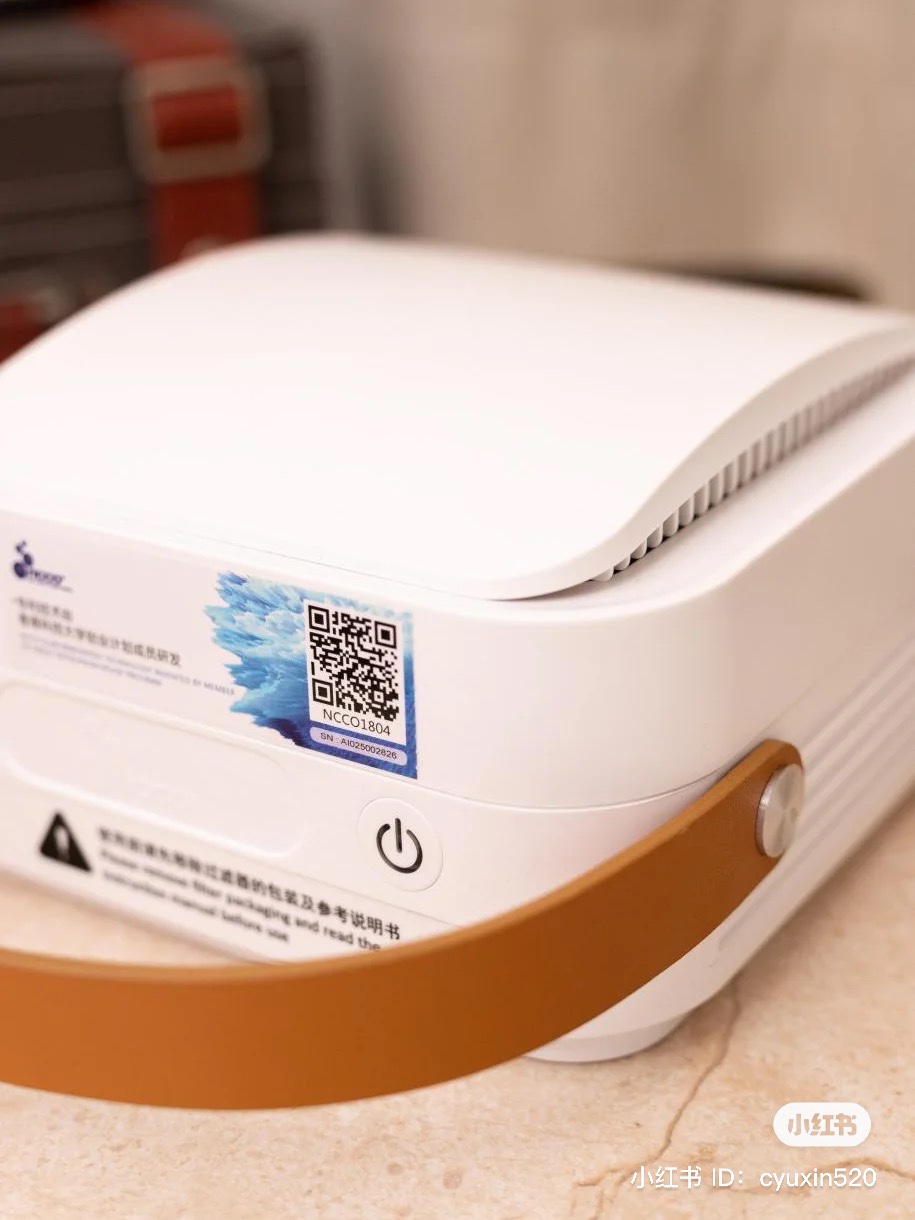 Source
The power button is located on the top, making it easy to switch it on and off. 
The functions
As the saying goes: "big things come in small packages". This air purifier might be small but it sure packs a punch when it comes to its function.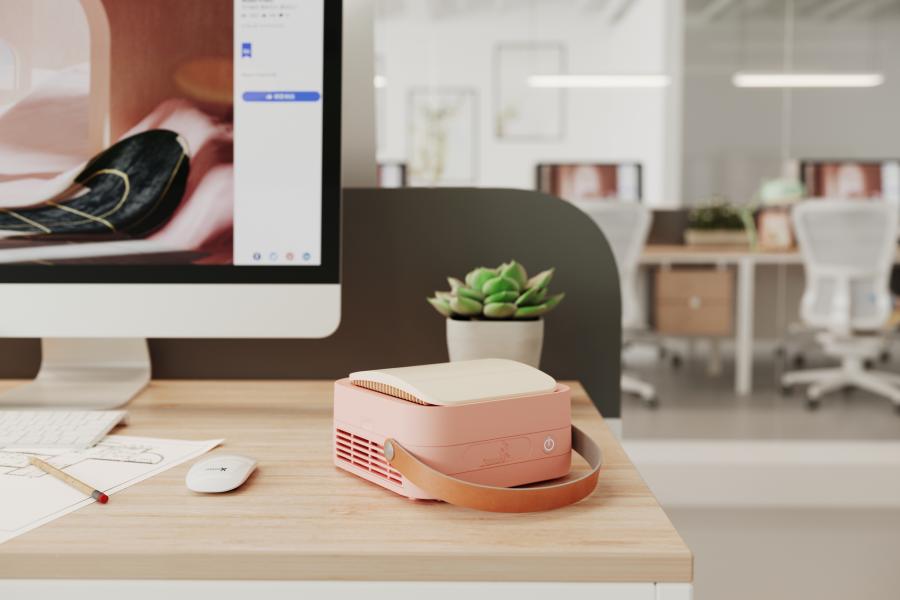 Source
It boasts a built-in 3200mAh battery and can last for 8 hours when fully charged. The best thing? It has a variety of charging methods such as USB charging, in-vehicle charging, and via a power bank. 
When switched on with the built-in battery, it will go into sleep mode for 10 minutes every 2 hours ‒ saving power and preventing overheating. Additionally, it is medically-graded for use.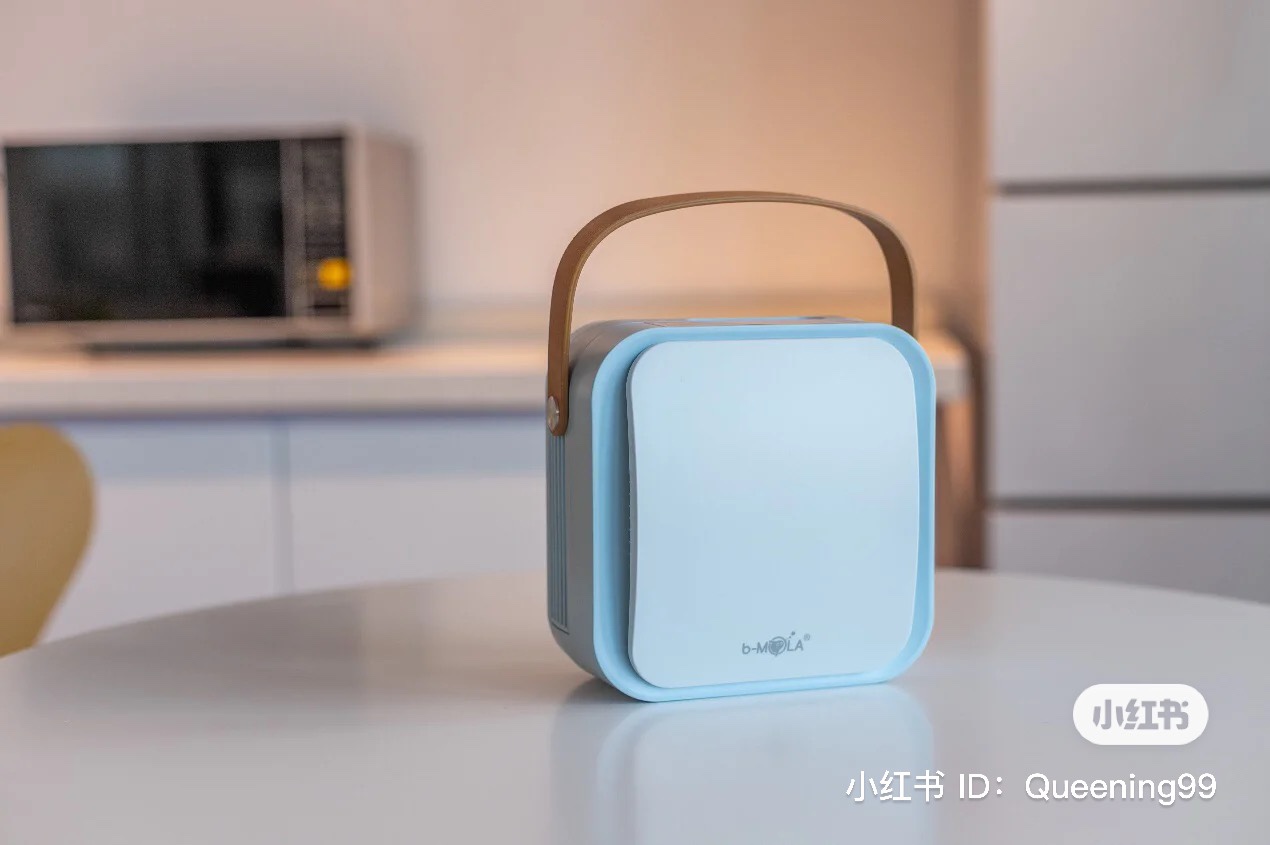 Source
The air purifier is designed for use in various environments and comes with a silent motor fan with wind noise as low as 34dB. This could only mean a good night's sleep with almost zero disturbance.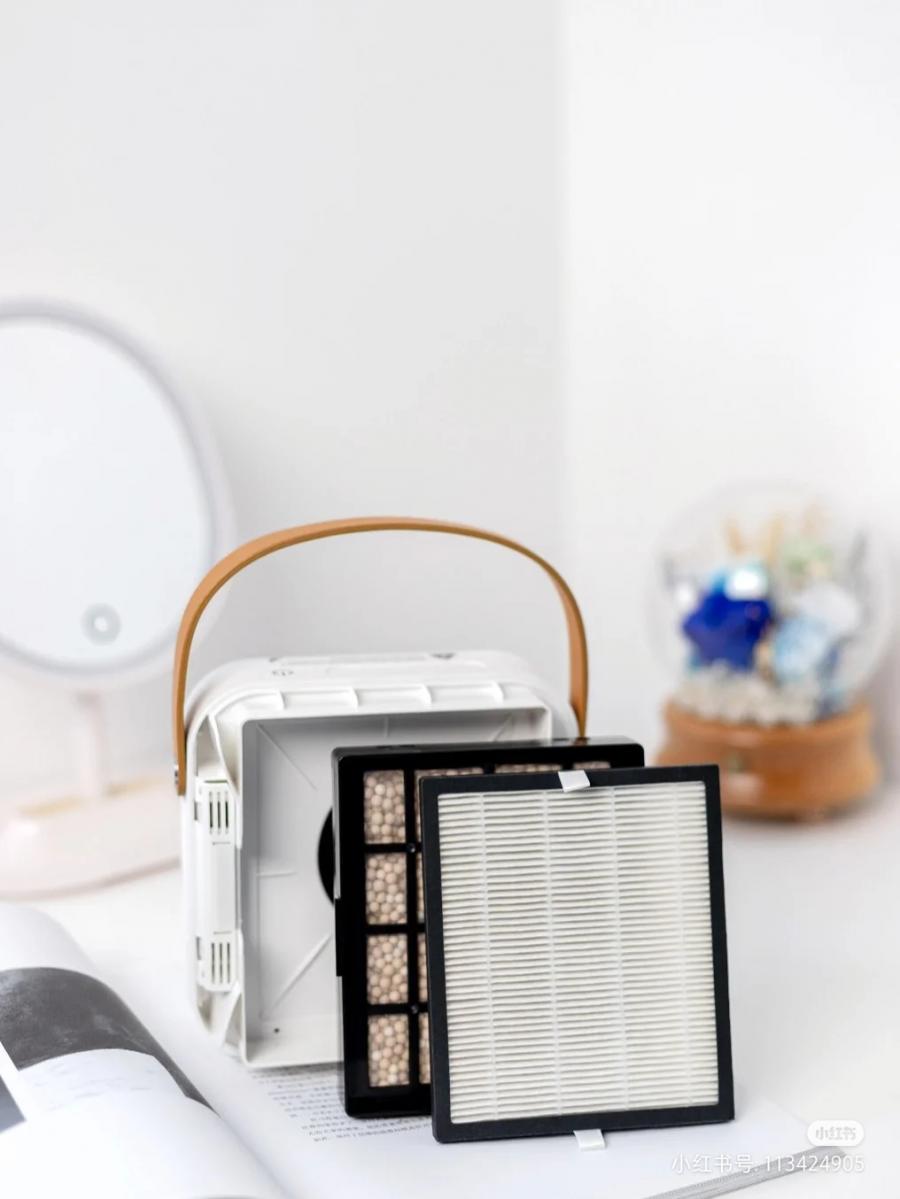 Source
Bid farewell to dust and allergens too, as the air purifier has 3 layers of filtration ‒ an active oxygen generator, HEPA high-efficiency filter and NCCO reaction layer.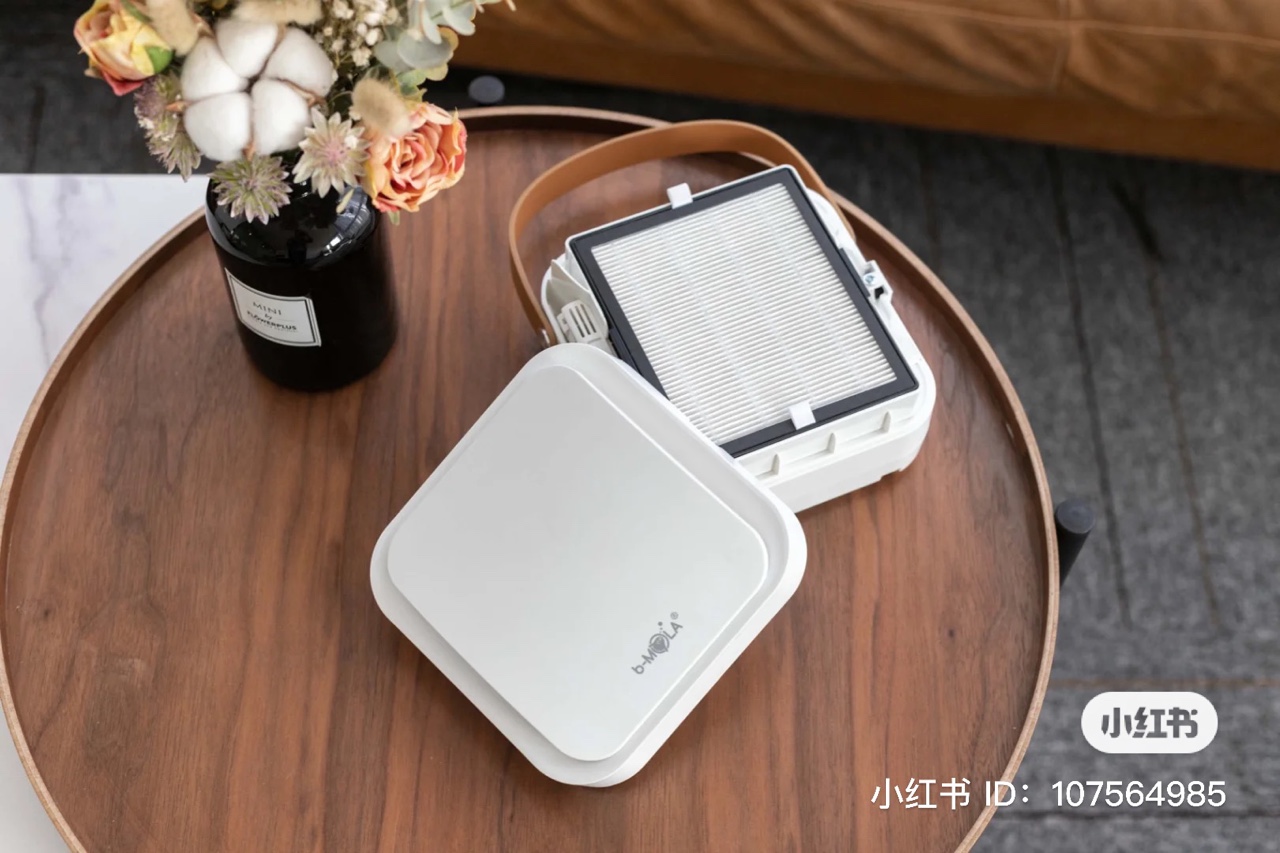 Source
The HEPA filter helps to remove pollutants such as smoke, dust and pollen. Then, it uses the live oxygen from the oxygen generator to kill bacteria, molds and diseases. Finally, the NCCO reaction filter removes odours and decomposes chemicals that are harmful to the body and environment. 
This Air Purifier Helps You Get Clean Air While On The Move
This unique, handbag-shaped air purifier will be an ideal gift for fickle homeowners who rather not limit the placement of their devices. For those who are interested, you can purchase it on Lazada for the price of $238. 
If you're looking for more air purifiers, you can check out this IKEA minimalist air purifier. 
Also read: 
IKEA's New Smart Air Purifier Doubles As A Table So You Can Chill In A Practical & Healthier Home