Falling In Love With My Primary School Crush
You never forget your primary school crush. Maybe he or she was some kid who always looked roughed up after recess. Or a quiet girl you noticed at silent reading time whose eyes brightened as she sat engrossed in her copy of Geronimo Stilton.
For me, he was a pretty boy named Daniel, who sat two seats away in Primary 3. He had dimples beneath his baby fat, and seemed to be friends with everyone but me. I willed for him to start a conversation, because God knows I didn't have the guts to do it.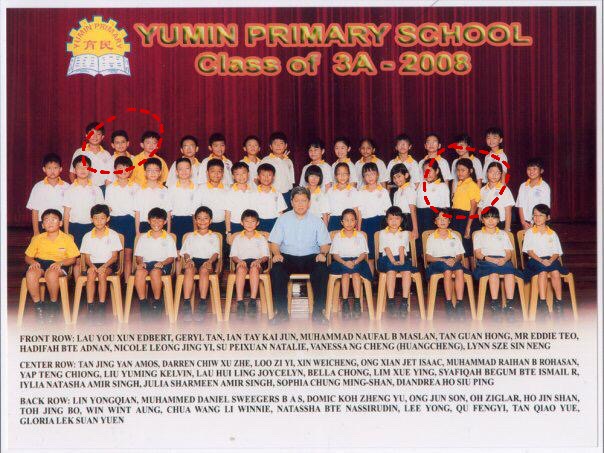 For 4 years, I quietly crushed on Daniel. I protested whenever my friends teased me in front of him, when in hindsight they were being great wingmen. By the time PSLE results were out, he had disappeared from the face of the earth and I had lost my chance to confess.
Of course, this was normal, and I forgot about him quickly as I started secondary school. People hardly ever get fairy-tale endings, least of all with some superficial primary school crush.
But little did I know, luck—and Singapore's tiny geographical size—had something in store for me.
Also read:
Dating App Fatigue: Young Singaporeans Who Are All Swiped Out On Tinder Share Their Stories
Reconnecting with my primary school crush on a dating app
Fast forward 10 years, I'm much more of a go-getter than I was in primary school. Instead of waiting for suitors to come to me, I avidly sought them out through Tinder. However, my patience wore thin and after 2 years of disappointing results, I was faced with the infamous dating app fatigue.
I was all ready to uninstall the app once and for all, when suddenly a profile popped up that made me choke on air.
There he was, same eyes, same smile—except now his dimples are gone because there isn't any fat to indent upon. In its place is a well-defined jaw, which was honestly what kicked in my swipe-right instinct before I could even register his identity.
When "It's a match!" flashed on the screen, my heart dropped to my stomach in a way it hadn't in a while. My initial shock was replaced by a single thought: I would not let him get away this time.
Our text conversations started out chill, with me feigning a casual, "Oh I remember you" facade as I continued to screech like a chimpanzee at every notification. We flirted, and it felt like the past few years I spent on dating apps had all been in preparation for this moment.
And then I went in for the kill:

Proud of myself for finally making the confession I'd dreamed about all those years ago, I hardly even considered what his response would be. Fortunately, it exceeded all expectations.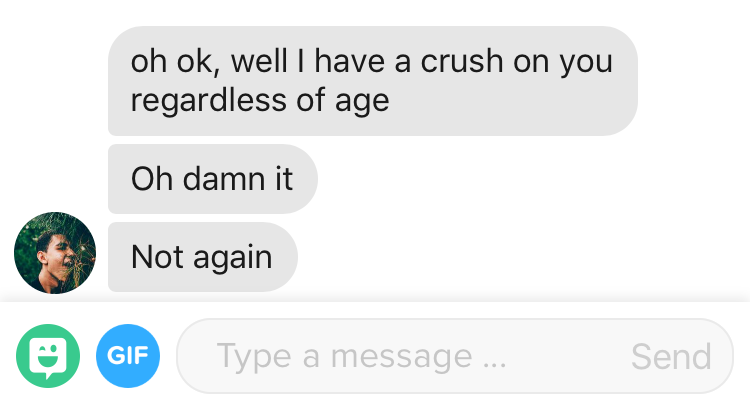 This was it. Everything in the past decade of my life has brought me to this moment. Despite how cheesy it sounds, I was giddy. Butterflies that had been in hibernation for 10 years found their way back to my stomach. I felt like a little girl again, experiencing love for the first time.
It didn't take long for us to plan our first date, and then many subsequent dates after that.
Lucky in love
As the months went by and the novelty of dating my childhood crush wore off, we learned more about each other. I realised the lucky part was not us meeting again but that we actually clicked.
People change drastically in 10 years, sometimes for the worse. For all I knew, my first love could have turned out to be an F-boy. But luckily, the boy I knew grew up to be considerate, funny and only occasionally annoying. We share similar views about the world and we both love to hate-watch Riverdale.
When I was 10, I may have thrown the word 'love' about too easily, scribbling "I love Daniel" all over my diaries and notebooks. But now, seeing the people we have both become, I finally mean it.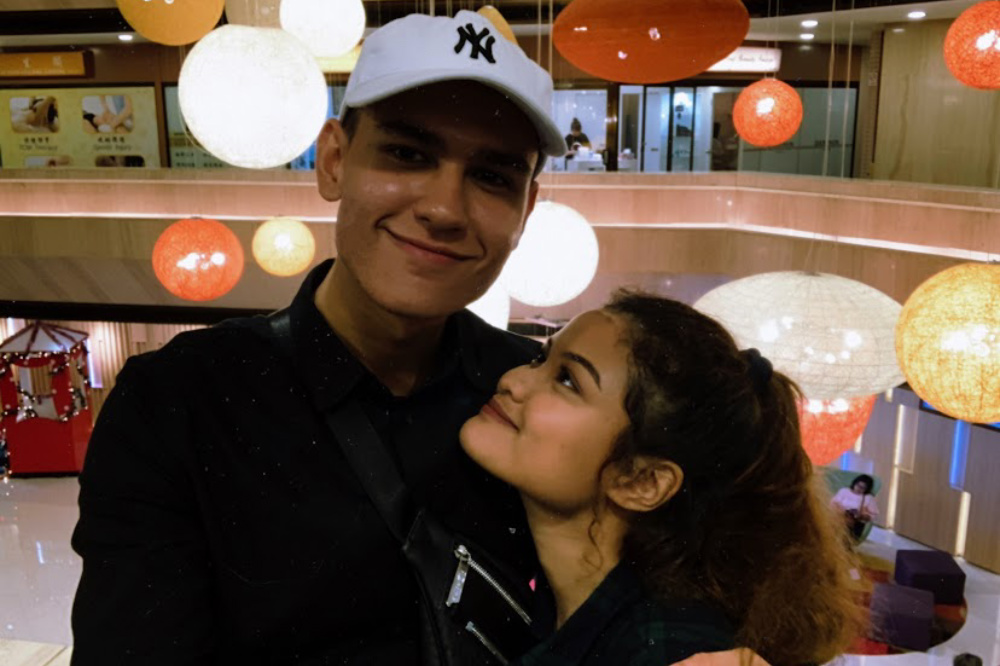 Lucky in love

Nobody knows what the future holds, but for now I am happy, and I have myself to thank for finding that happiness. For those who have found a love that is built to last, you can now celebrate your union with Lee Hwa Romance.
Lee Hwa Jewellery's wedding collection is a toast to the modern Singaporean couple, whether you have a taste for a traditional or more unconventional happily ever after. With exquisite wedding bands from a wide range of international brands including Destinée, Forevermark, Niessing and Furrer Jacot, this collection is perfect for the devoted man ready to pop—or who has popped—the question, or the ardent girl hinting at a clueless boyfriend.
Destinée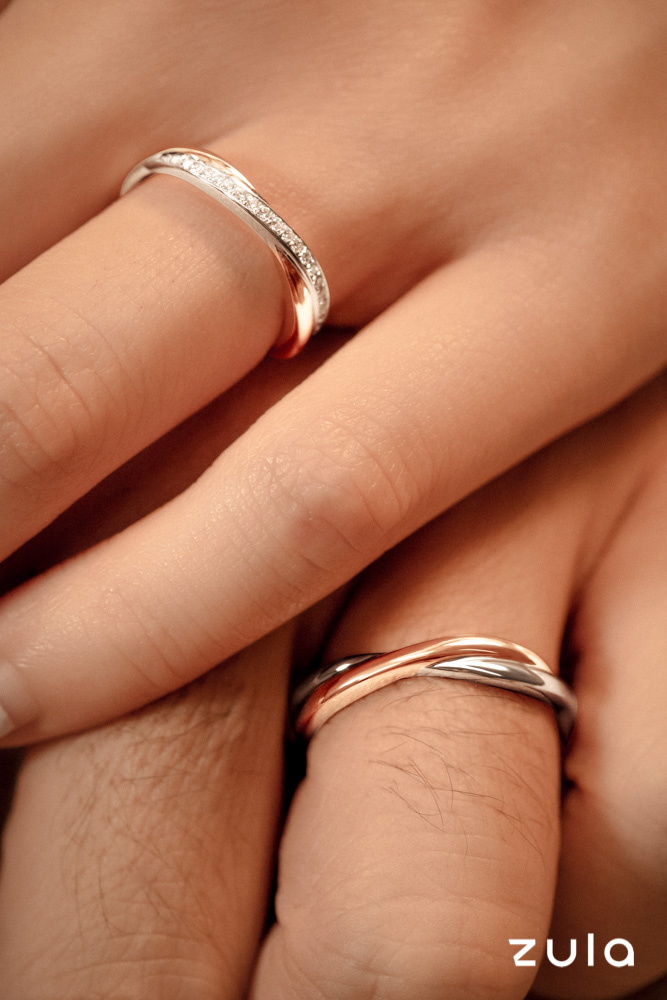 Each Destinée diamond is polished and cut to immaculate symmetry and proportion by master cutters in Belgium, allowing for maximum sparkle⁠, as seen in its eight hearts and arrows. The exceptional glinting beauty of the Destinée diamond reflects this message clearly: "Only the best will do for my baby". The brand's slogan is "The Perfect Diamond", after all.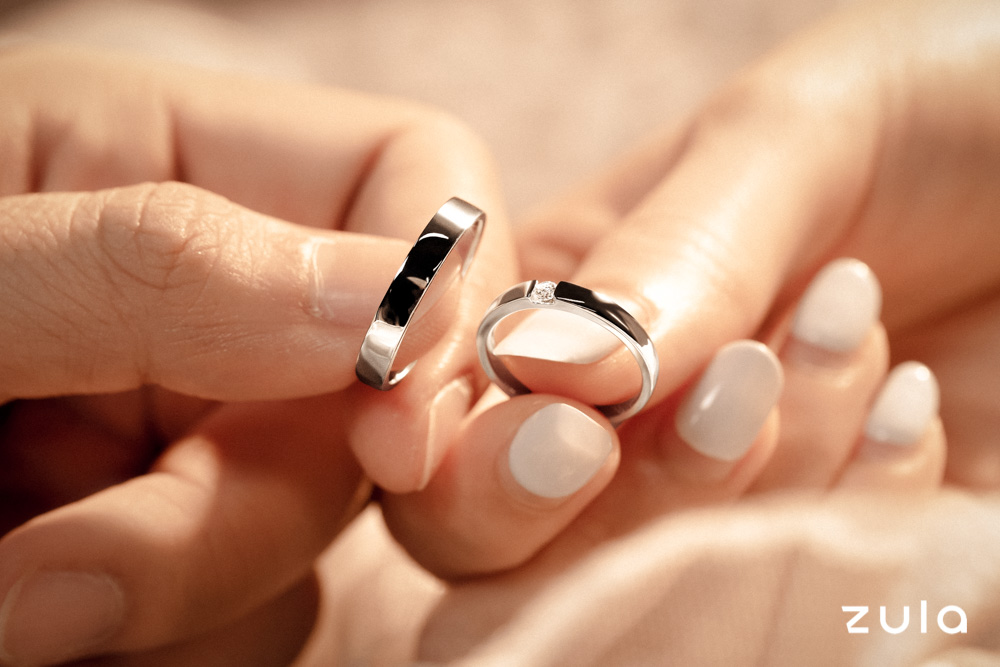 Forevermark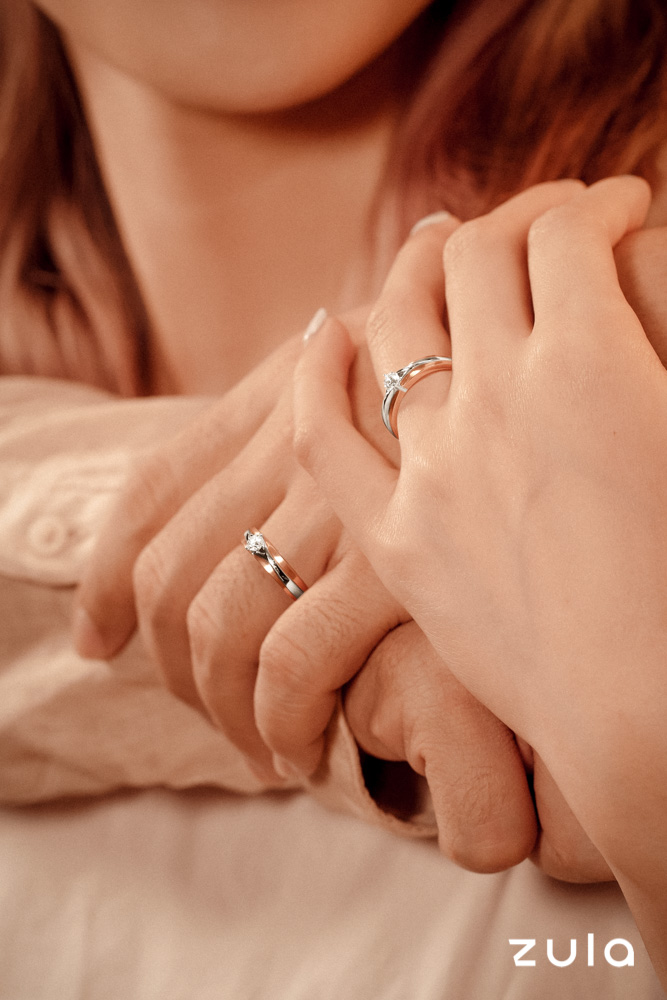 Part of the renowned De Beers Group, Forevermark prides itself on beauty, rarity and responsible sourcing. You can rest assured that the pretty rock on your finger isn't just stunning⁠—it's also inimitable and free of any bad juju. In other words, it's a perfect symbol of your relationship.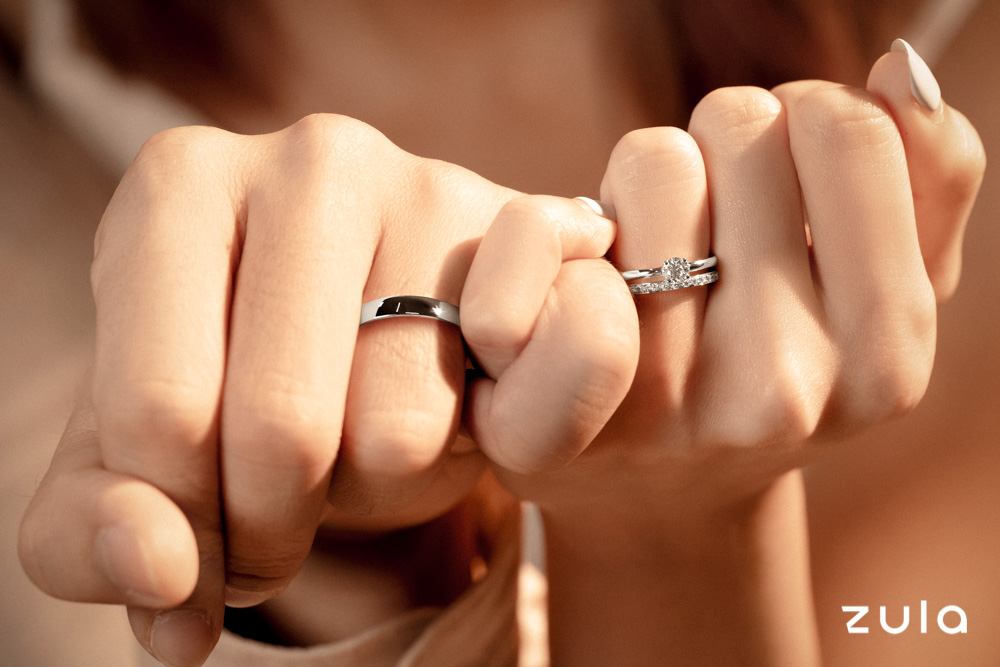 Niessing
For the less conventional couple who wants something avant-garde, German jeweller Niessing's bands are a breath of fresh air. With unique designs shaped by dexterous master craftsmen, this collection captures both the excitement of being in love and the solid promise of a future spent together.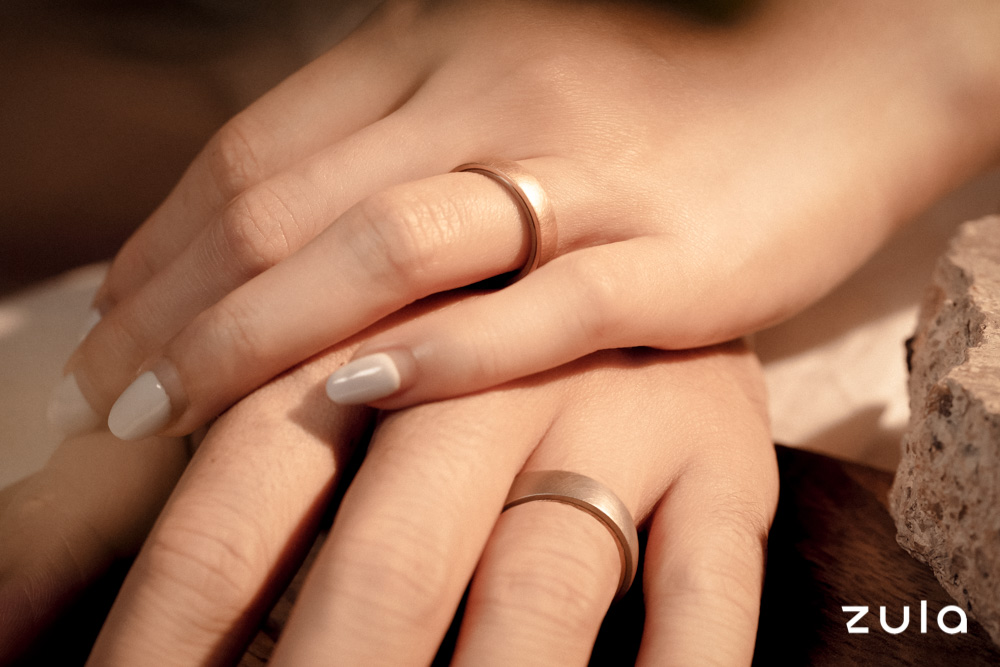 Niessing also allows you to design wedding bands that reflect your own unique love story. Pick your preferred form, width, colour (there are 14 gold hues to choose from), texture and diamond arrangement. Top that off with personalised engraving—whether it's your handwriting, signature or even thumbprint—and you've got a ring made just for you and bae.
Furrer Jacot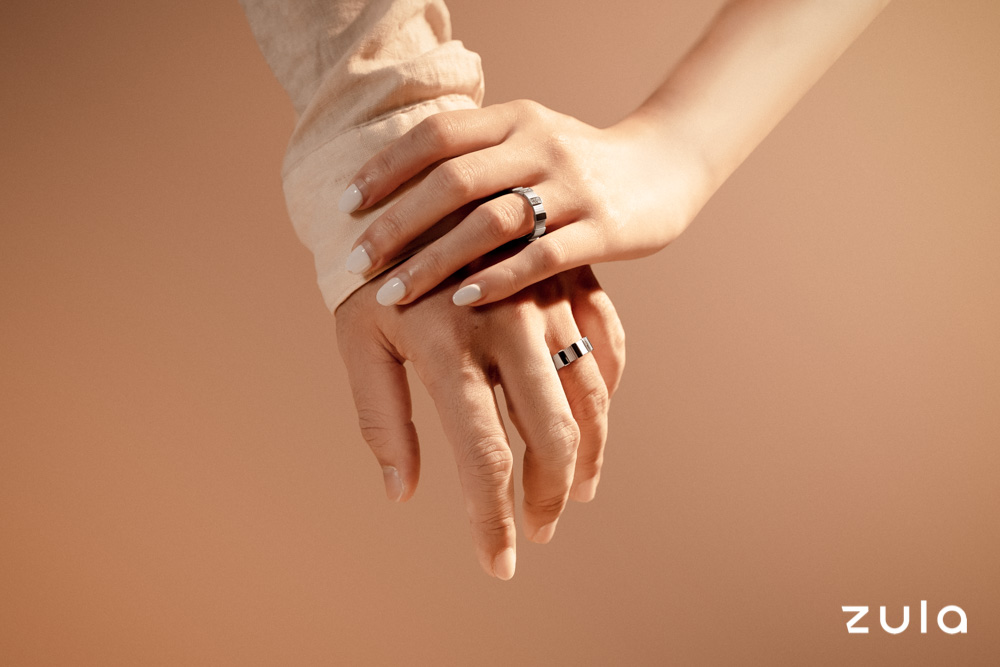 Dreams do come true with Furrer Jacot. Ringdividuell by Furrer Jacot lets you customise every aspect of your ring, from the choice of ring shape, to the width, finish, style, colours, precious alloy type and diamond setting. Achieve the ring of your dreams—or your secret wedding Pinterest board—with this timeless brand from Switzerland that would never settle for less.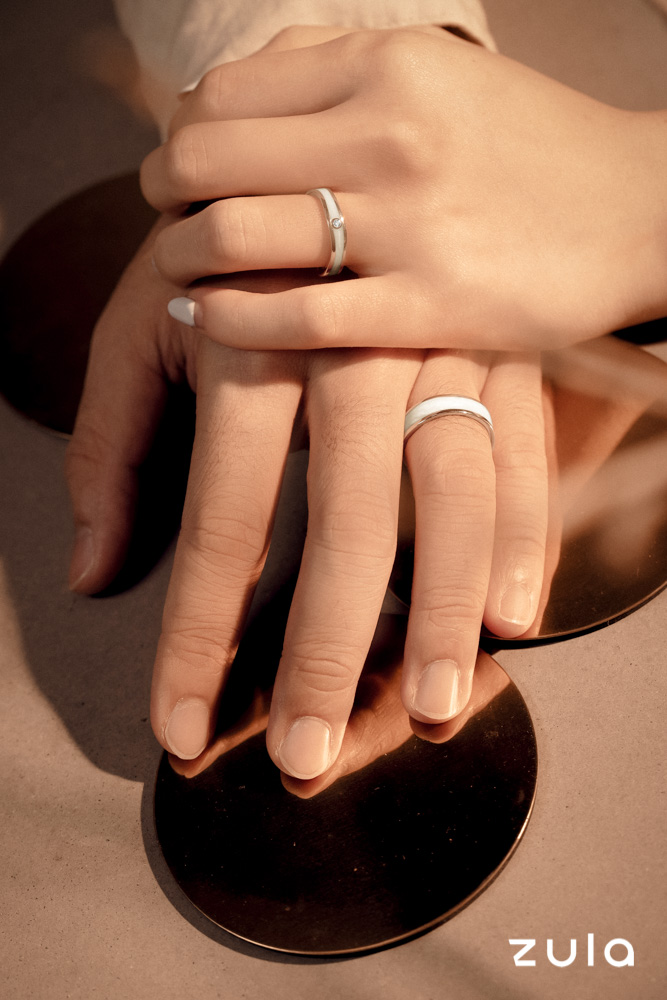 Couples who are keen on customising their own wedding bands can also look to another brand in the Lee Hwa Romance stable, The Ensemble Collection. First, pick your favourite design from the 6 available. After that, 6 steps is all it takes to come up with a bespoke wedding band. Select your choice of gold type, ring type, width, texture, diamond setting and engraving, and you're all set to embark on your journey together as a married couple. 
With a minimum spend of $1,200 on wedding bands from the Lee Hwa Romance collection, you will also receive a Team Bride Gift Set (worth $87). This exclusive gift is available for a limited time only, while stocks last.
If the thought of a wedding is miles away—or you forgot to get a Valentine's Day gift—surprise your SO with Lee Hwa's Valentine's Day collection, whether it's an elegant bracelet or a pair of delicate dangling earrings. Even if you're flying solo at the moment, show yourself a little self-love and treat yourself to a sweet little something, because babe, you deserve it. And if you spend a minimum of $800, you will receive a free Travel Jewellery Box to store your precious jewellery in style.
My Primary School Crush And I Got A Second Chance At First Love
Maybe sometimes there are fairy-tale endings, I don't know. What I do know is that we need to be the ones to chase after them, and find happiness for ourselves. Because no matter what our relationship status, we all deserve to sparkle, both inside and out. My younger self would be so proud.
This post was brought to you by Lee Hwa Jewellery.
Photography by Sebastian Tan
Also read:
I Fell In Love With My Best Friend Of 9 Years And Here's Why I Hope Nice Guys Finish 'Last'