Puma Slipstream x NCT 127
Last year, sportswear brand Puma announced K-pop boy group NCT 127 as their official APAC ambassadors. For NCTzens who are looking to get couple wear with the boys or planning your next concert OOTD, you can now get your hands on the new Puma Slipstream x NCT 127 collection, featuring track jackets, pants, classic logo tees and sneakers. 
While we are spoiled for choice with the wide variety of sportswear, here are our top three picks from the collection as seen on your bias. 
1. PRIME Beret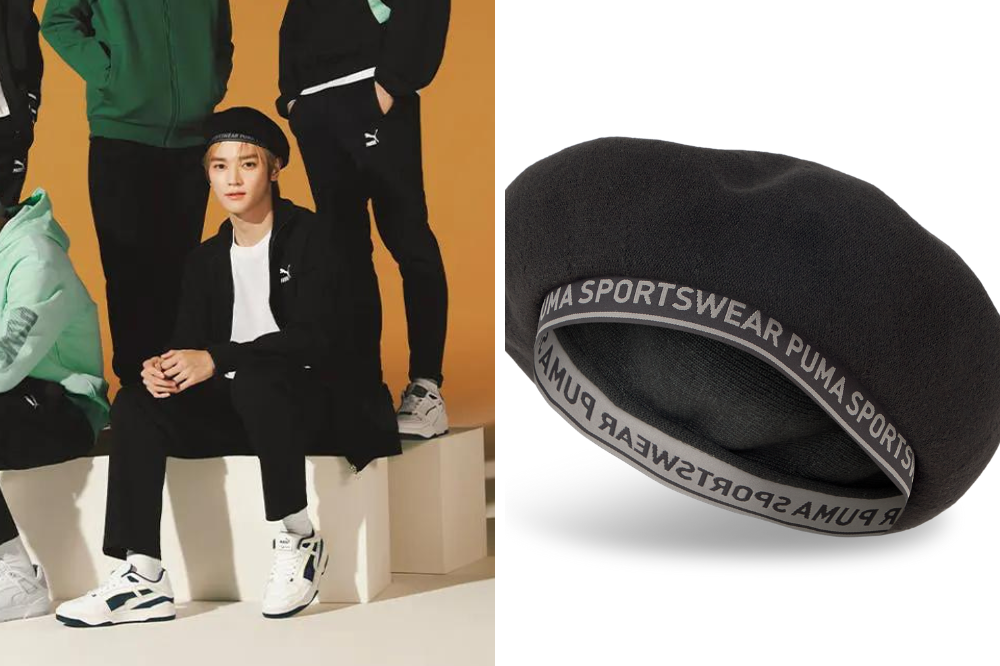 When it comes to fashion, we can't miss out on mentioning leader Taeyong, who rocks almost every style with ease. The most unique item from this collection is the PRIME Beret, retailing at $65. The "Puma Sportswear" logo is etched along the moulded crown, complete with a button on top. 
It's definitely not the first time NCTzens have seen Taeyong styling a beret, as the idol often wears them in music videos or at the airport.
2. SWxP Graphic Hoodie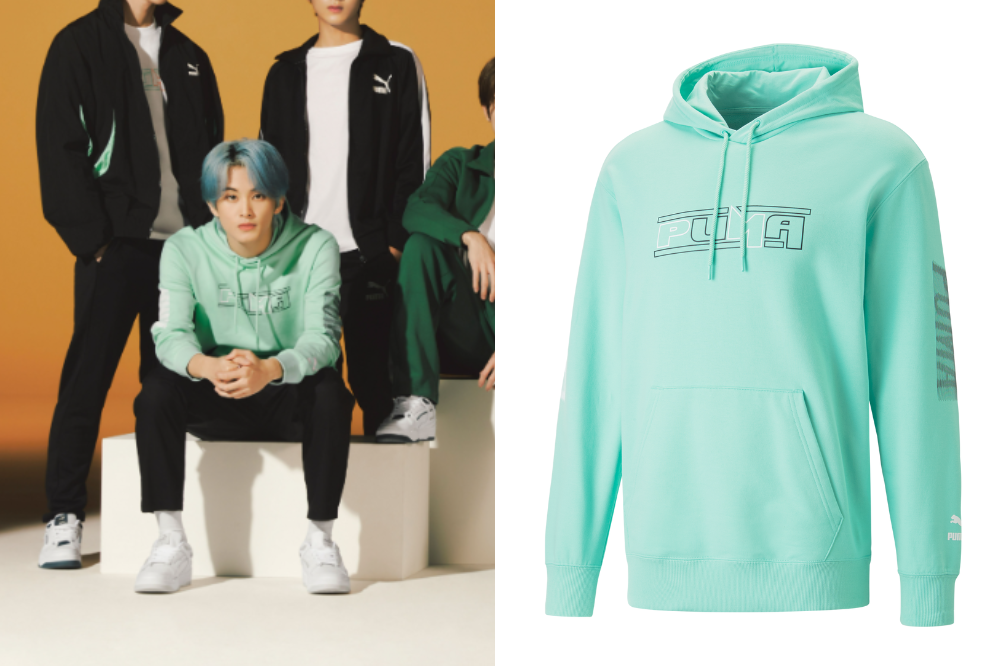 Our next fave item is the mint graphic hoodie as seen on Mark, perfectly matching his equally radiant blue hair. Bold graphic details of the Puma logo dons the chest and sleeves, providing a casual and comfy fit. The hoodie is retailing at $119.
3. Classic Logo Tee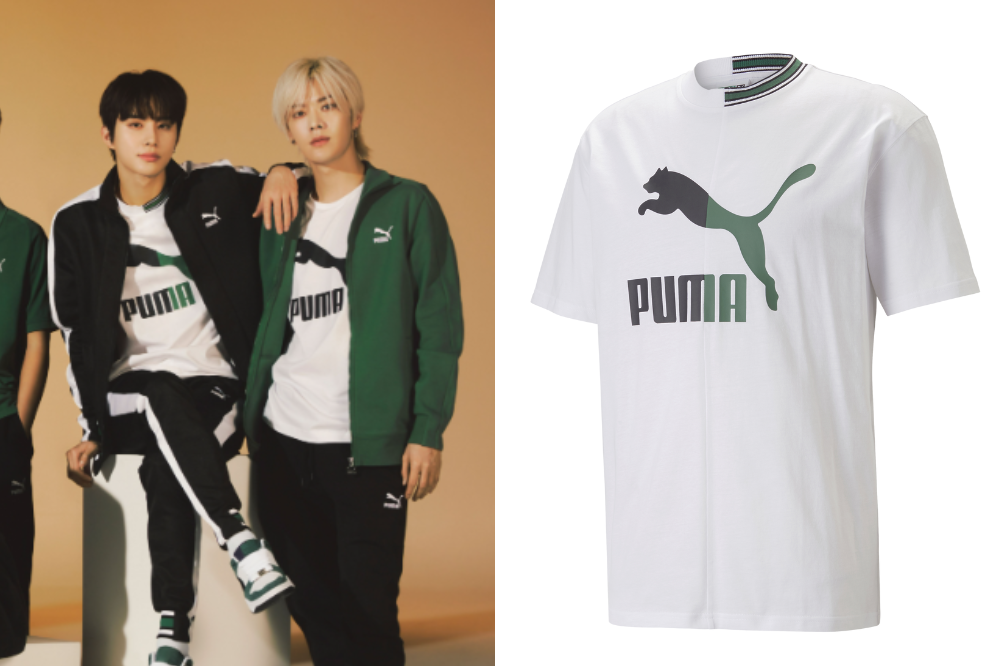 As quoted by Jungwoo himself, "S.I.B. means Simple Is Best", a phrase he often uses to describe his love for minimalism. The classic Puma logo tees are as simple as it gets, showcasing the logo on the front of a white base.
Jungwoo dons the Classics Archive Remaster Tee, featuring a two-tone design that splits down the middle, retailing at $69. Meanwhile, Yuta is wearing the Classic Logo Tee with the full logo in black, available at $55.
Slipstream sneakers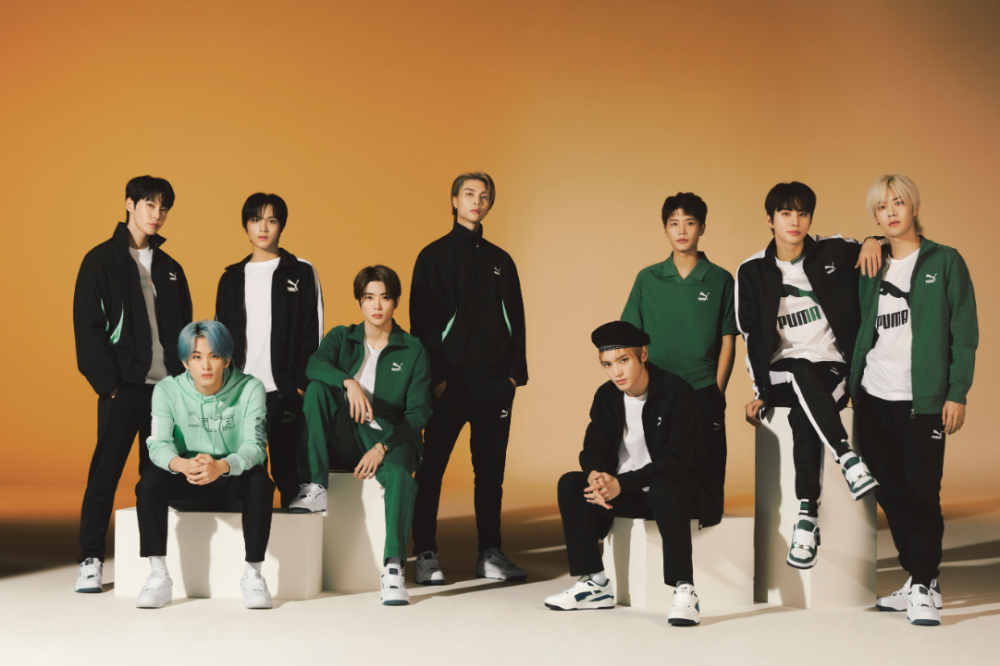 Stealing the limelight of the collection is none other than the Slipstream sneakers that are worn by all nine NCT 127 members. Originally released as a basketball sneaker, the Puma Slipstream sneakers are now a rework of the original to bring a new look for everyday wear.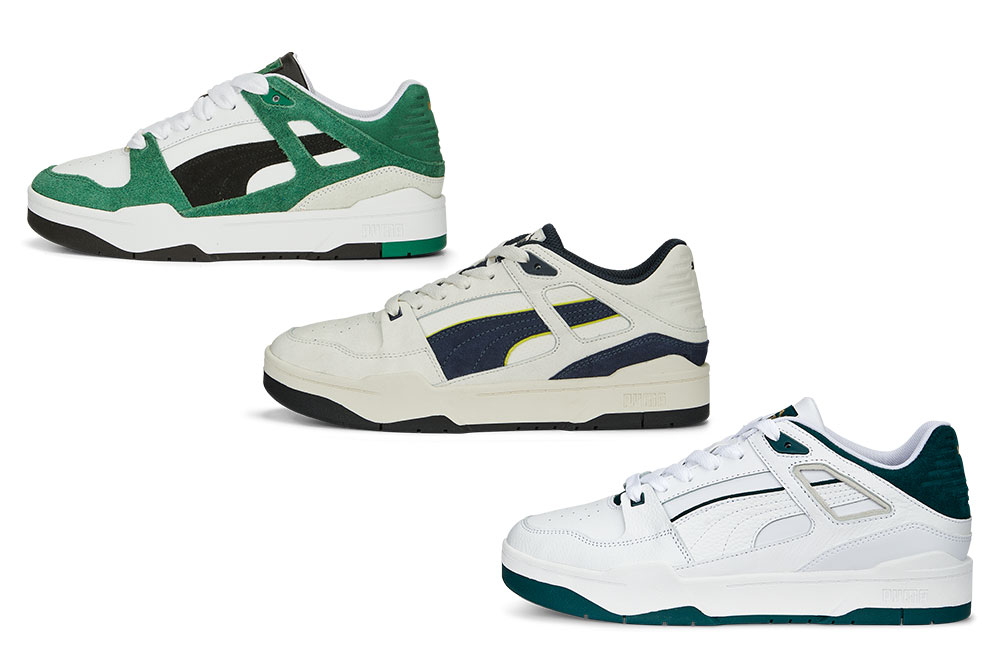 There are five designs available, each featuring a different colourway, so you can go for a pair that your bias wore. Each pair retails at $169, except for the Archive Remastered (left), which is available at $179.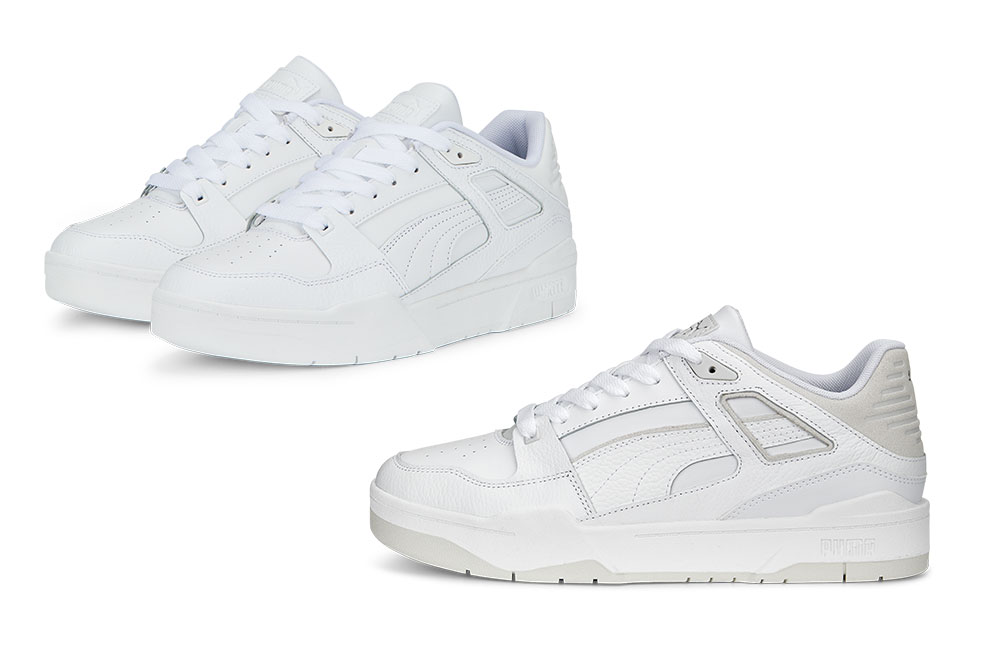 You can't go wrong with a pair of basic white sneakers to match with Mark, available in two designs.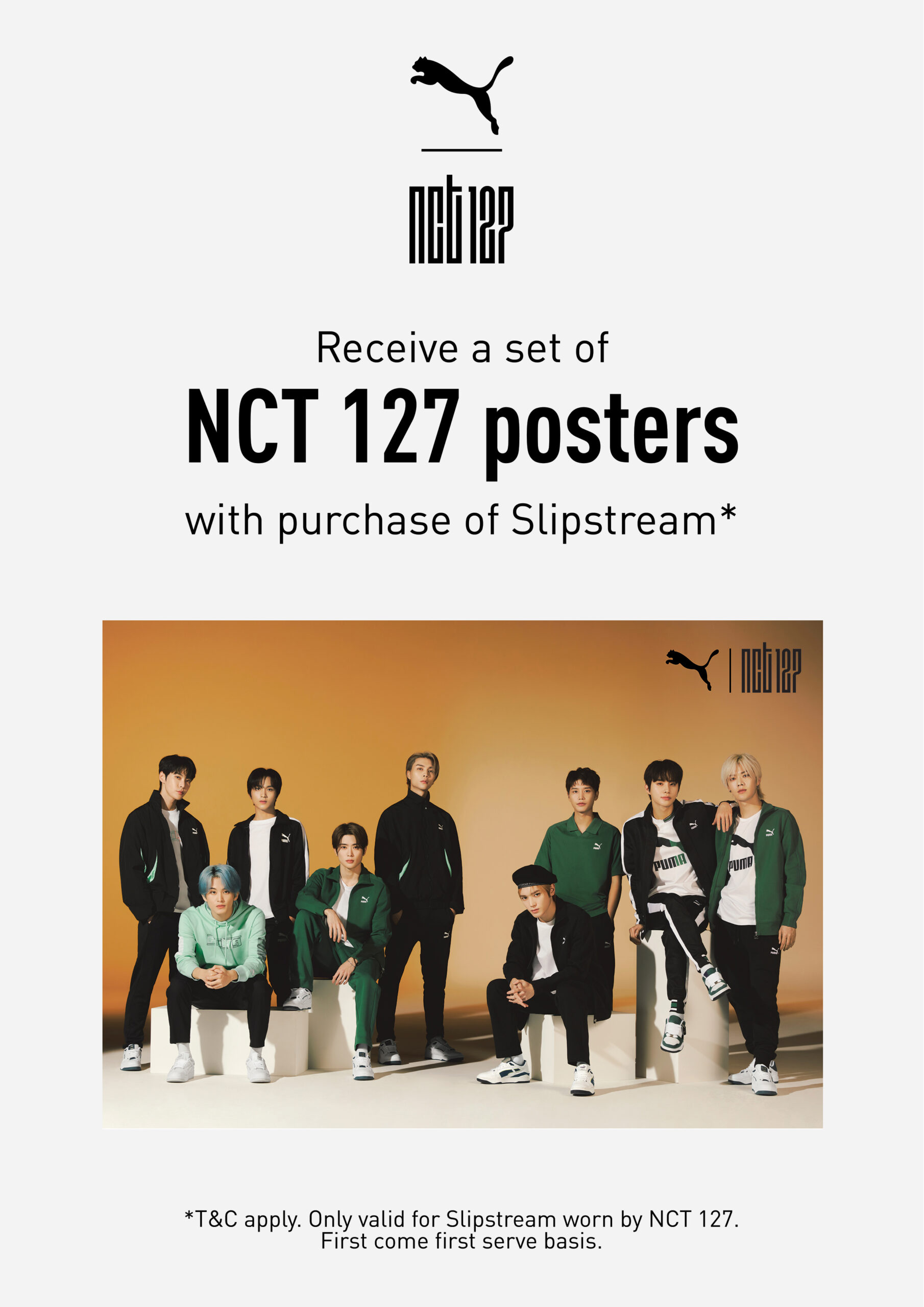 That's not all — with every purchase of selected Puma Slipstream silhouettes, customers can receive an exclusive set of three PUMA x NCT 127 posters. The posters are based on a first-come-first-serve basis, while stocks last.
The Puma Slipstream x NCT 127 Campaign Features Tees & Sneakers For NCTzens' Next Concert Look
With these top picks from the Puma Slipstream x NCT 127 collection, perhaps you can grab your NCTzen BFF and style a 2 Baddies look together.
The full collection is now available on Puma's website and in Puma, Foot Locker, JD Sports and Royal Sporting House stores islandwide. These will also be available in selected Limited Edt stores. 
All images courtesy of Puma.
Also read:
Puma Announces NCT 127 As Ambassadors Following Their Variety Show, Releasing Sneakers In September