Reebok Ramen Sneakers
From Nissin's cup noodle products to makeup, it's more than enough proof that the ramen hype is real. Singaporeans are no strangers to this, with our childhood Mamee Monster noodles snack and love for supper instant noodles. 
Now, Reebok has jumped on the bandwagon and has announced a triple collab with Atmos and ramen snack brand Baby Star Ramen to create brand new ramen-inspired sneakers.  
The design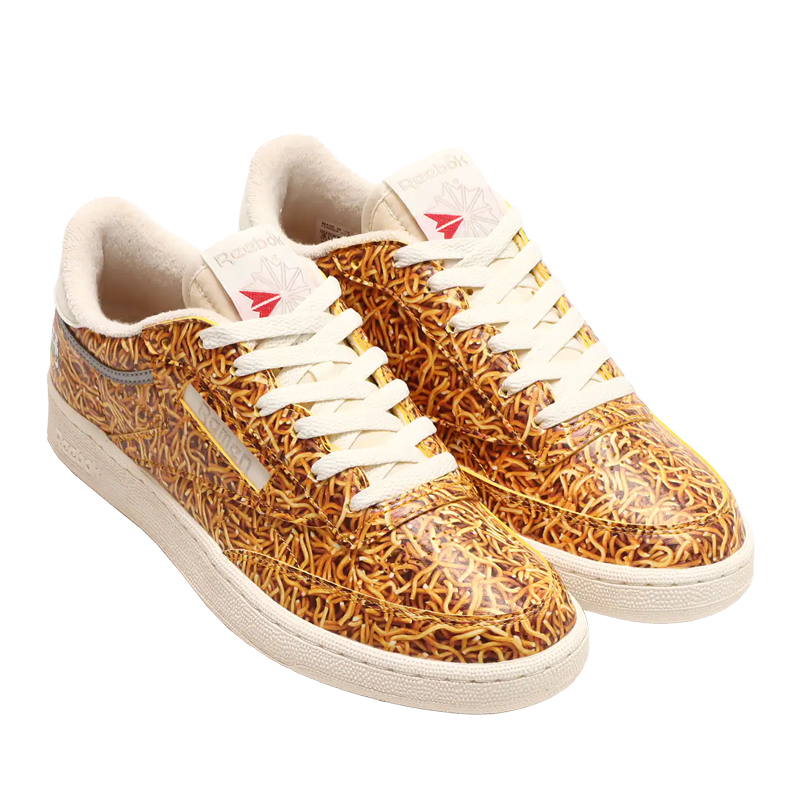 Source
Hit the streets with this ramen shoe, covered with motifs of the crunchy snack. Donning an all-white shoe and laces is a designed exterior of ramen noodles, from the toes to the heel of the sneakers. 
The usual Reebok logo on the side of the shoe has been changed to Ramen, truly bringing the word "literal" to the shoe's design. The usual Reebok logo can be found on the tongues of the sneakers instead.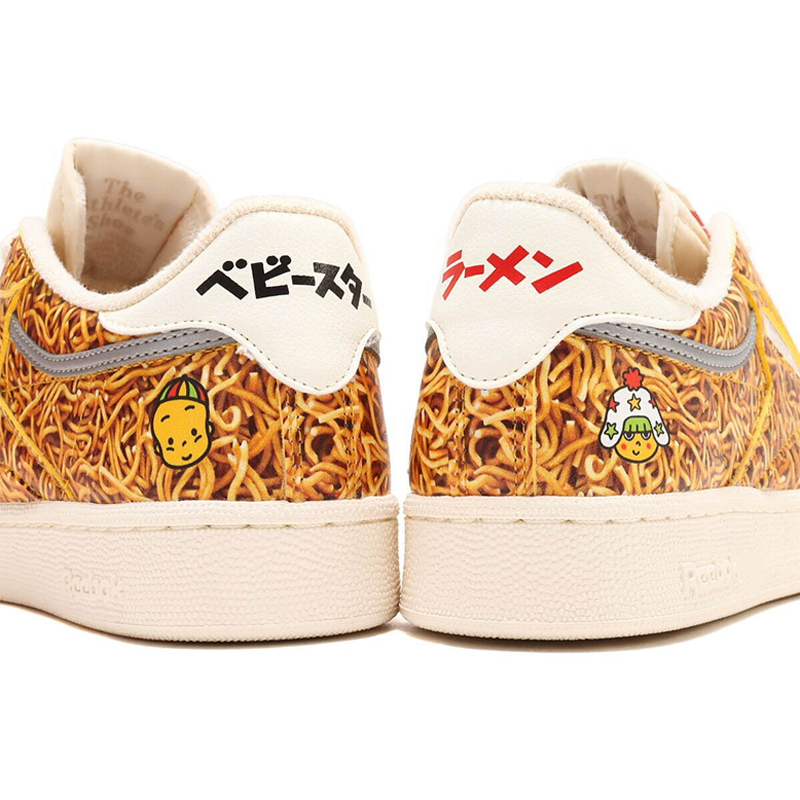 Source
The back of the sneakers feature the ramen noodle designs and on the heels, two adorable smiling characters. For the unversed, these characters belong to Baby Star – Hoshio-kun and Bay-chan. The black and red Japanese characters above the heels read "Baby Star" and "Ramen". Now, you can dine at your favourite ramen place while dressed aptly.  
Reebok's Ramen Snack Sneakers Will Satisfy Your Late Night Cravings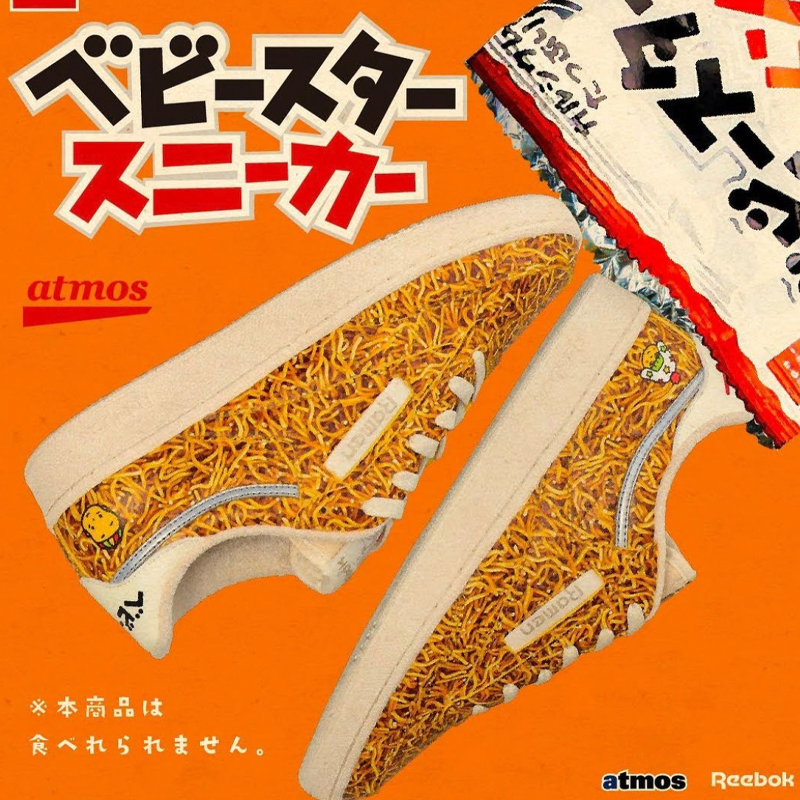 Source
If you're a true-blue ramen fan, these sneakers will be the way to your heart. These sneakers retail at 14,300 yen (S$139.24) and will be released on 26 November 2022 in Atmos Japan stores and on Atmos Japan's website. The lottery period for the shoes will be from 19 November 2022 to 25 November 2022. 
Unfortunately, these sneakers are limited to Japan for now, so you'll either need to pick them up on your next overseas visit, or use a freight-forwarder to ship to Singapore.
Also read:
Reebok Japan Has Baby Star Ramen Sneakers Inspired By The Noodle Snack To Keep Your Hunger At Bay