Reebok Japan Ramen Sneakers
While the snack brand Baby Star Ramen may be from Japan, Singaporeans still get to enjoy its salty flavours from our local Daiso or NTUC stores too. Paying tribute to the yummy snack, Reebok Japan has released sneakers inspired by the colours and mascots of the brand to keep your appetite for style at bay. 
The design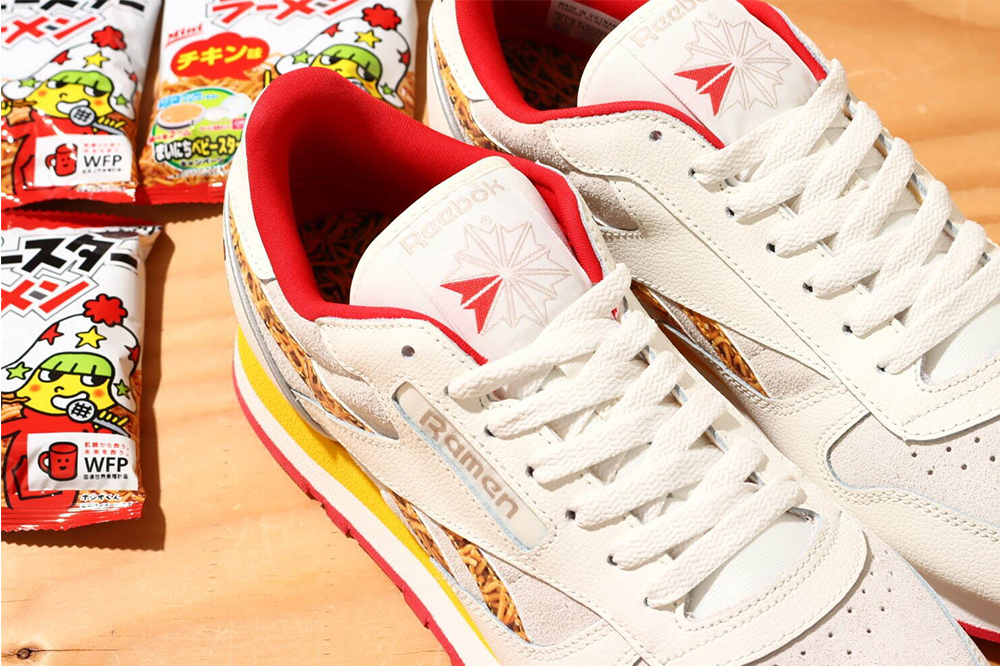 Taking on Reebok's Classic Leather design, the sneakers are decked in red and white hues of the iconic ramen snack packaging. Though we just celebrated National Day earlier in August, perhaps you can consider this pair for your OOTD in next year's parade instead.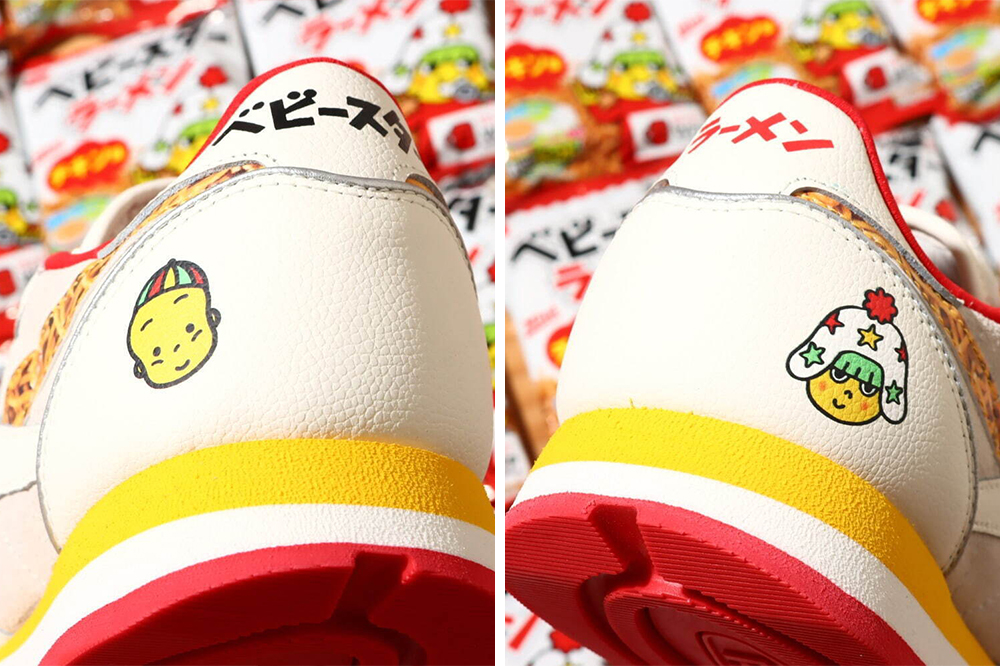 On the heels, motifs of the snack mascots Bay-chan (left) and Hoshio-kun (right) greet us with their cheeky smiles.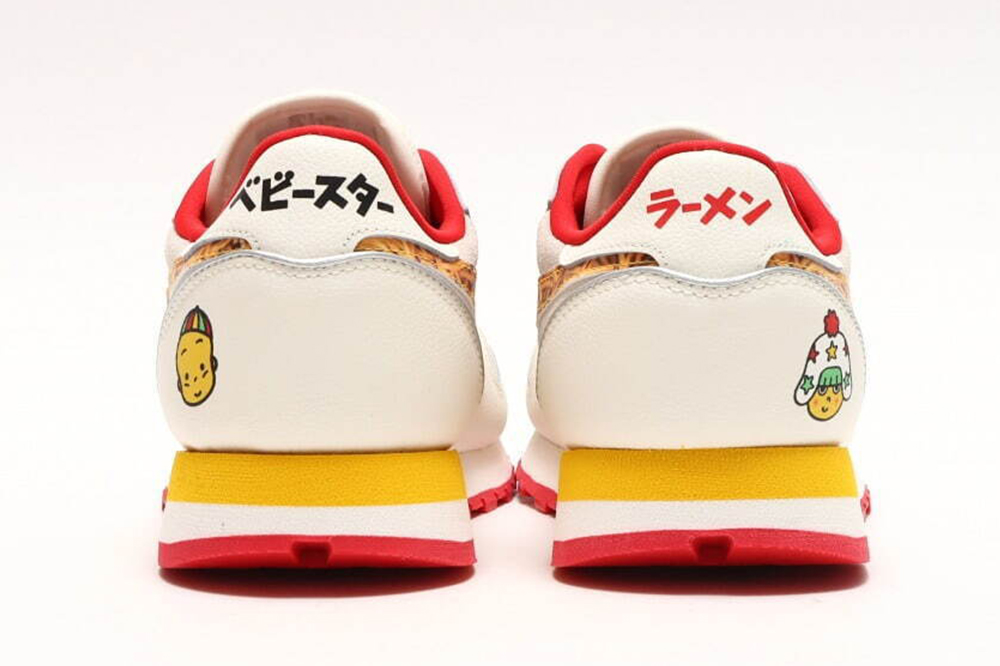 The heel tabs also feature the Japanese characters of "Baby Star" and "Ramen" respectively, perfect for showing off your love for the snack.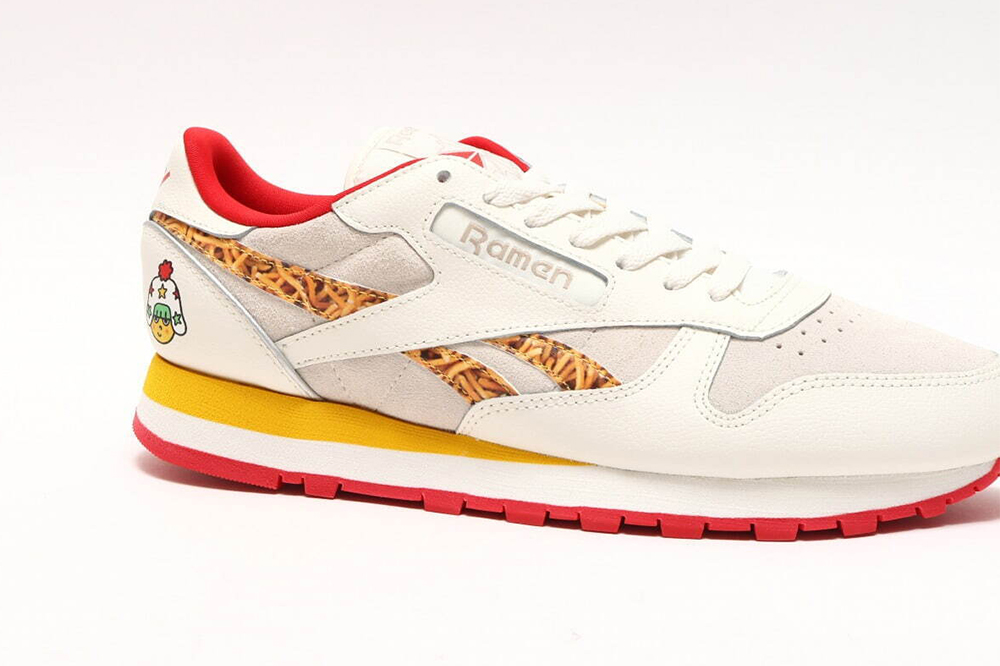 Along with Reebok's vector logo, unique designs of the actual ramen noodle steals the spotlight. As if the design isn't enough indication that Baby Star Ramen is your favourite snack, the word "ramen" is also etched next to the shoelaces.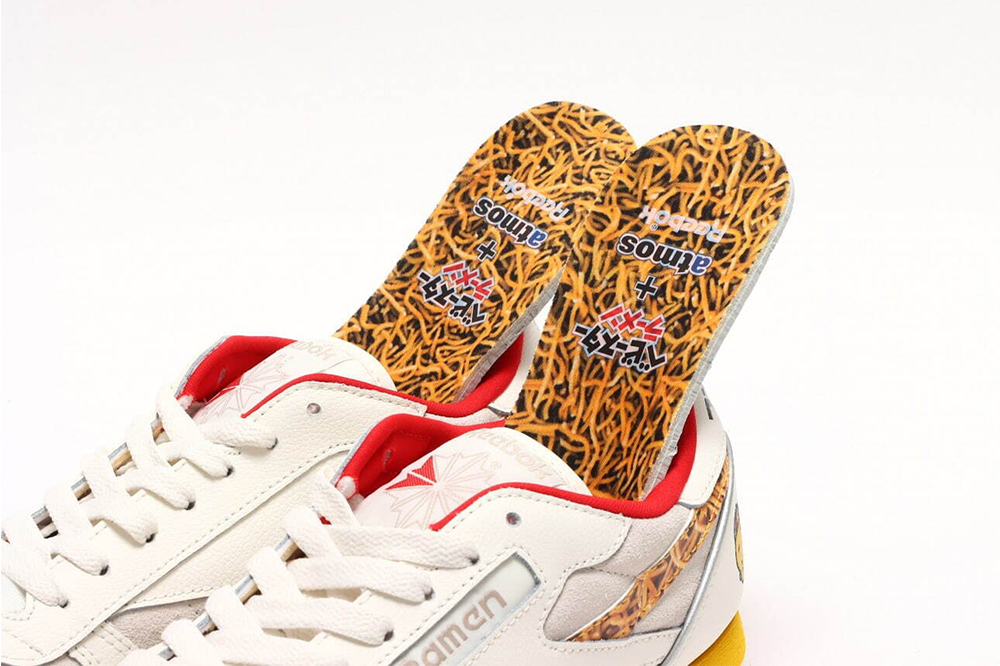 The insoles feature more noodle snack motifs, decorated with the logos of Reebok, Baby Star Ramen and Atmos, aka the store in Japan where fans can purchase these exclusive sneakers.
Reebok Japan's Baby Star Ramen Sneakers Are For Foodies To Share Their Love For Snacks
Reebok Japan's Baby Star Ramen sneakers will be available from 3 September 2022 onwards. However, it will only be sold in limited quantities in Atmos Japan stores. Hopefully, these sneakers will reach our local stores someday, or perhaps Singaporeans can hope for a Mamee Monster version to suit our local taste instead. 
In the meantime, check out these Heineken sneakers that come with a bottle opener and beer-infused soles so you can literally walk on beer. 
All images courtesy of Fashion Press.
Also read:
These Heineken Sneakers Come With A Bottle Opener & Beer-Infused Soles So You Can Literally Walk On Beer