Rilakkuma Workout Weights
If one of your New Year's resolutions this year is to be more active, you can sign up for the Rilakkuma Virtual Run, or work out indoors with these Rilakkuma weights. Made in collaboration with Japanese sporting equipment company, Mizuno, these weights will provide a kawaii boost to your workout experience.
The Rilakkuma weights are part of Mizuno's Ballretch collection, which is a series of at-home workout equipment. There are 4 weights inspired by Rilakkuma and his friends, and they are split into sets of 2.
Weights

Source
The first set consists of Rilakkuma and one of his closest friends, Kiiroitori the bird. Rilakkuma means "bear in relaxed mood" in Japanese. The cartoon character enjoys chilling with his friends, which is what you'll always catch him doing. This year, you can have him as a friend accompanying you during your home workout sessions.
Each weight weighs 500g, which means the 2 weights in each set add up to 1kg. They are meant to be used as dumbbells, so you can lift Rilakkuma and friends as they lift your spirit. 

Source
The next set features the white and brown bear cubs, Korilakkuma and Chairoikoguma. As the cubs are known to have lots of energy, they might be able to push you into doing more reps when you're working out. 
Also read:
Rilakkuma Virtual Run Starts From 3KM & Comes With Cute Freebies For Those Who Are As Nua As The Lazy Bear
Mizuno x Pokemon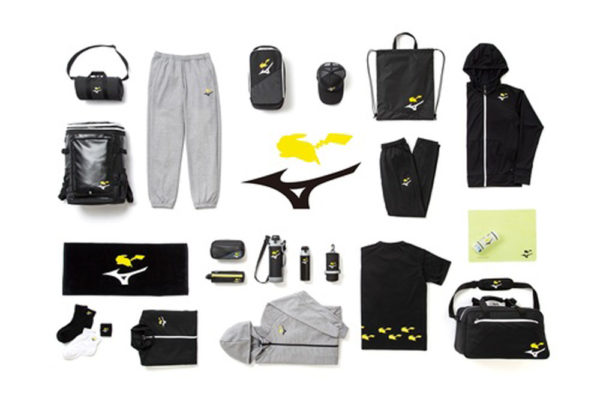 Source
This isn't the first time Mizuno has partnered with a popular cartoon character. Back in July 2020, the Japanese fitness brand collaborated with Pokemon on a collection of Pikachu-themed activewear and accessories. The line included clothes, bags, and even items like bottles and socks, all adorned with a silhouette of the beloved lightning-type Pokemon. 
Match the Pokemon sportswear and Rilakkuma weights for cute and fun workout sessions at home in 2021. 
Rilakkuma Workout Weights Work As Your Fitness Pals While You Work (Out) From Home
The Rilakkuma Ballretch weights ensure you have friends that support you as you try accomplishing your goals this year.
If you were wondering where to get the weights, the San-X official store supports Buyee, a Japanese proxy shopping service that lets you purchase any item from Japan. So keep an eye out for the weights once they pop up on the Buyee page. 
Cover: Source
Also read:
Sanrio's Rock Climbing Gym Pop-Up In Hong Kong Lets You Climb Alongside Hello Kitty, Pompompurin & More