Interview with Roshni Mahtani
In 2009, 24-year-old Roshni Mahtani pawned her 21st birthday bangle that was given by her grandmother to fund her startup in the middle of the financial crisis. Within six months, she bought it back as a reminder of the grind she had to go through to build the largest parenting website in Southeast Asia today—TheAsianParent.com—under the Tickled Media umbrella.
Today, Tickled Media owns four other sites—Kidlander.sg, Pregnant.sg, TheIndusParent.com, ParentTown (community app)—with a group-wide reach of over 10 million users a month.
And Roshni? She's now a mother, Angel investor, founder of the Female Founders Network and Executive Producer. Her award-winning film, Untouchable: Children of God, was a 2014 documovie about the abuse of little girls in the brothels of India.
How It All Began
Roshni:
To fund my degree, I juggled multiple jobs from telemarketing to conducting surveys door-to-door, before I landed a job as a script editor at a TV production house.
As a part-time babysitter in the upper East side of New York, I often heard comments such as, "Oh this (Asian parenting practice) only applies to people in China/India." But if you add Asians together, we're more than half of the world's population so technically, we are the majority.
Nonetheless, those words sat at the back of my head until one day, I Googled, "Can you feed Paneer to your 3-year-old?", only to realise that no sites could give good advice. It was at that moment that I decided to create a platform for Asian moms.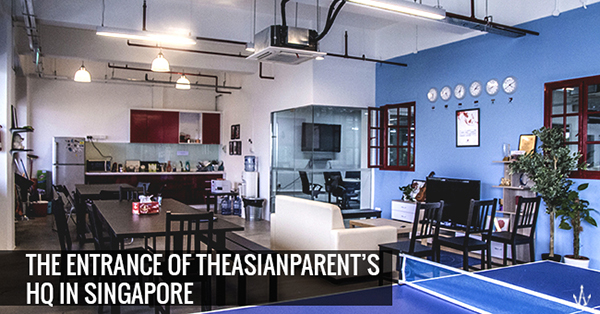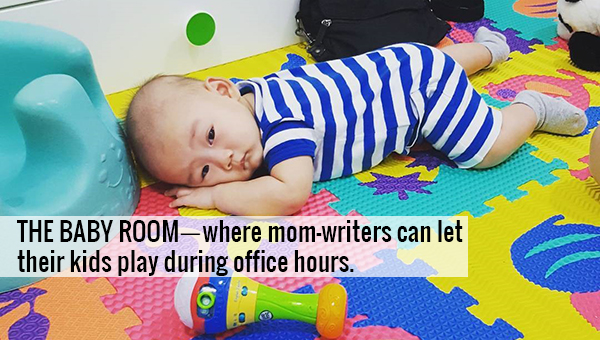 Source
Struggles in the media business
In the beginning, there were many times when I cried myself to sleep but I never wanted to give up. Giving up is not in my DNA, even though people asked me, "Why don't you just shut down and get a job?".
In the media business, having a positive revenue doesn't guarantee a healthy cash flow, especially when you get paid six months after a project is completed. For the first two years, I didn't take any salary in order to pay my staff. There were also internal management struggles when staff members felt they deserve more.
But I told myself to focus on my mission to help moms and remember that all else is noise. Even if I could capture only 1% of the 20 million Asian families online, that'd be about 200,000 of next-generation kids.
With that vision in mind, we turned profitable in one year but most of the money was pumped back into the business to expand into new markets. In six years, we ventured into Malaysia, Thailand, Philippines, Indonesia, and most recently, India. In the second quarter of 2017, we're entering Hong Kong and Taiwan.
When we entered Malaysia for the first time, we failed because of greed as we wanted to target both the Malay and Chinese population with an English website. Only on our second try did we lean towards Islamic parenting and successfully found our niche.
Importance of company welfare
Our writers churn out 20 articles a day across eight countries; that's one to two articles a day per person. As a gesture of appreciation, I cater lunch for them across all countries. To suit everyone's taste preferences, our food comes from several local restaurants as a way to support other startups.
Here's the thing about Asians—we treat food very seriously. It's nice to have a culture whereby no matter what level you're on, we eat the same food at the same table.
I take company welfare seriously. Singaporeans are fortunate to have a medicare system, but how about my employees overseas? How will my staff pay for a $7,000 hospital bill on their own if we don't provide insurance?
Angel investing: what she looks out for in a business
As an Angel investor, here's what I look out for when I choose to invest in a business:
The founder: Does the founder have grit, integrity and the ability to solve problems? I follow my gut and look for founders who epitomise hustle.
Can this be a critical part of someone's life? The product could be a stretch mark cream that women might go crazy over a selected period of time.
"Singaporeans are the most helpful people I know."
Let me tell you this—despite my travels, Singaporeans are the most helpful people I know.
They may seem grumpy on the surface, but if you ask for help, you'll be surprised how generous they can be in a non-calculative way.
In 2013, I found our first Series A investor. I cold-called every number until one man said, "Sure, why not?". I was so nervous. I had no idea what to bring or do so I rang up some banker friends who helped me with my business deck and investment plan. Each friend spent two hours going through my pitch with nothing that they wanted in return except to see me realise my dream.
Grooming women leaders of tomorrow
There are more women graduates than men, but why do women lack leadership/entrepreneurship roles in Singapore? Furthermore, corporate sectors pay well so why volunteer yourself to the pain of starting your own company?
To find the answers, I co-founded the Female Founder Network, a non-profit association of budding female entrepreneurs, which started off as a Facebook group. Our vision is to accelerate the female start-up ecosystem in Singapore, by increasing it from 5% to 20% by 2020 through funding.
However, if you ask me why women aren't given as many opportunities as men, I think unconscious bias plays a part. We like people like ourselves, so predecessors might choose successors who process thoughts in a similar way as they do—spawning another succession of male leaders.
There are also societal pressures put on a mother. People ask, "Why aren't you accompanying your child?" when you work late, but they may not have the same expectations for fathers. Mothers get back into the workforce after four months of maternity leave when they're recommended to breastfeed for a minimum of six. Ironically, if the baby falls sick more often due to the lack of nutrients, won't the mother have to take more leave?
With research, we aim to find what's broken in the system and hope to release the results in late 2017.
Advice for young millennials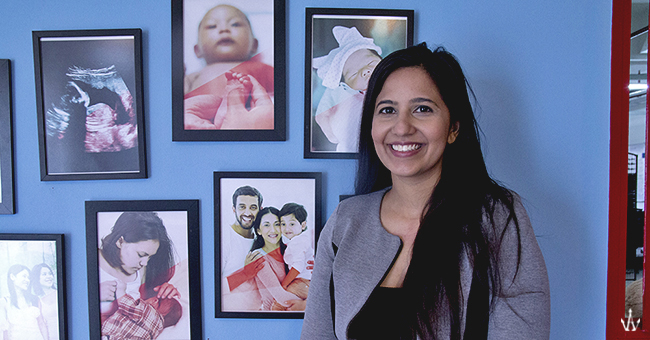 Be prepared to work harder than you'll ever imagine—your 20s is the time you should stretch yourself because you don't have as many responsibilities.
Set yourself up for success so you can enjoy life in your 30s—push yourself. Learn to code. Learn how to write, for goodness sake. Companies die when you don't innovate.
Marry a partner you can count on—ultimately, you're going to be each other's punching bags.
Everyone says they want to change the world, but many forget that the most impactful change starts the moment the child is conceived. Studies show that what you eat has a huge impact on your child. If the mother is suicidal during pregnancy, the child has an increased risk of depression as an adult.
It's simple: If people are better parents, there is a higher chance of raising better kids, which in turn leads to a better world.
But through it all, there's no harm having a little Whiskey, poetry and introspection. I love great poets such as Tennessee Williams, Andrew Marvell and T. S. Eliot when I need to delve into a dreamland to recharge.
As Hamlet said, "To thine own self be true". I'd rather be loved and hated than just liked because, in the end, success is about remembering who you are and what you set out to achieve.