Sabon Scented Beauty Products
When it comes to the topic of self-care, many of us are quick to do things we like — going out for a jog, eating our favourite food or simply sleeping in. While self-care differs between many, they always come back to one main goal: feeling good. 
Picture this: it's Monday, but instead of being plagued by the good ol' blues, you're fresh out of the shower, smelling good and ready to take on the day. This is where scented body care comes into play — enhancing your daily routine in small ways while making big differences.
Chow's current concerns
Our colleague Chow is no stranger to experimenting with beauty products and finding out which works best for her. Beneath the glitz and glam of her busy life and Instagram updates, Chow shared with us the gaps in her daily routine: dry patches on her legs, frizzy and damaged hair, as well as increasingly sensitive skin as she's growing older.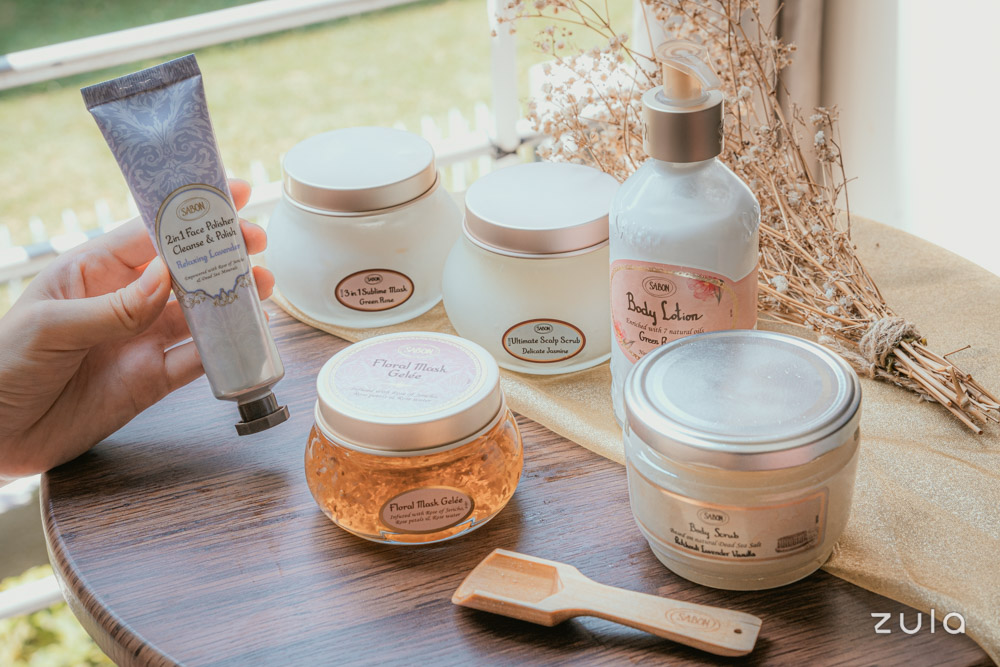 Helping her find a solution, we decided to pamper Chow with new beauty products she's never tried before. These included six of Sabon's scented body care products: Green Rose Hair Mask, Jasmine Hair Scrub, Patchouli Lavender Vanilla Body Scrub, White Tea Body Lotion, Lavender Face Polisher and Floral Gelee Mask. 
When first asked about what scented products mean to her, Chow shared, "when you smell good, you definitely feel more ready to meet new people. It always perks me up whenever somebody compliments the way I smell."
Since Chow always finds herself in a crowd or in front of a camera due to the nature of her job, we wondered if introducing these products into her beauty regime could help boost her confidence over the span of a week.
Skincare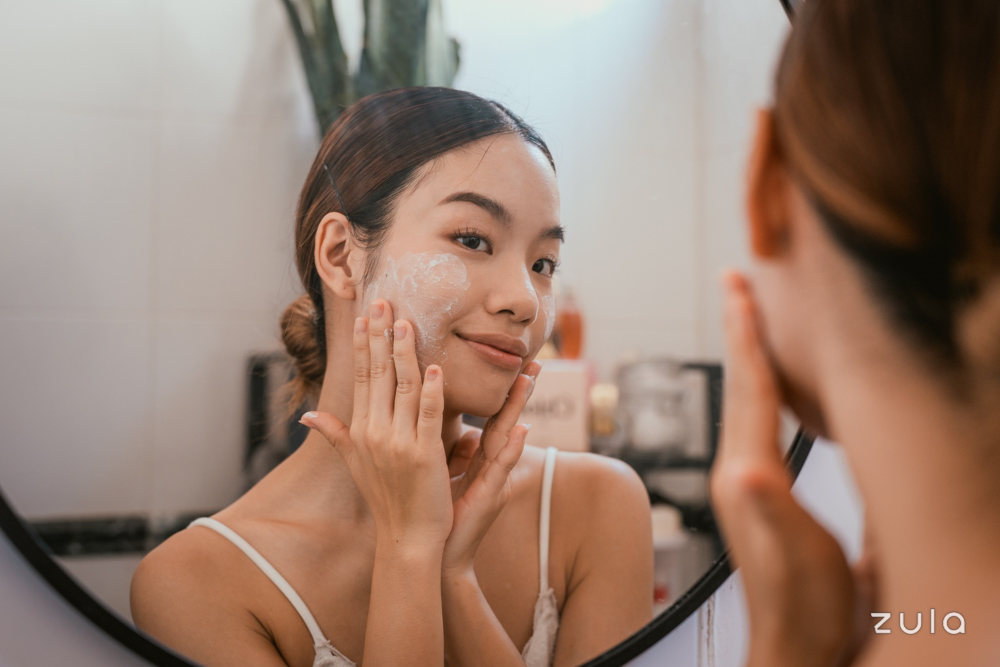 Chow describes her usual skincare routine as "always changing". She makes use of the typical cleanser, toner and moisturiser, even masking every week. But a face polisher? That was new to her. Chow was even more convinced after learning that the Lavender Face Polisher was K-pop idol Jeon Somi's favourite face product.
It's no surprise after the first application — "I was wearing a bit of makeup and it was effective in removing it while leaving my skin feeling clean. Plus, it didn't strip my skin off its moisture, which is something I really appreciate".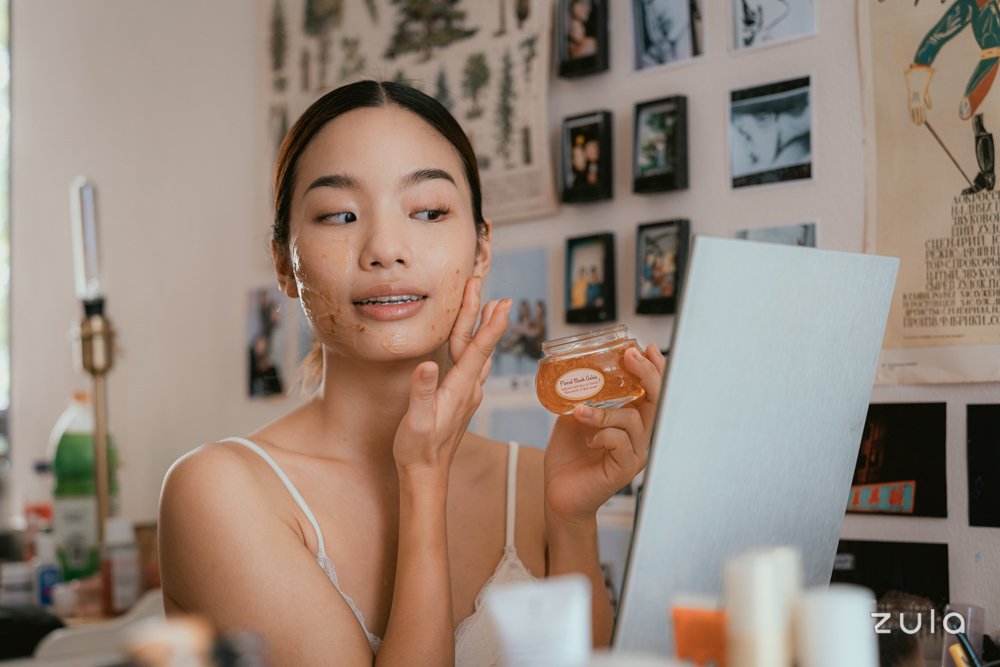 Moving onto the Rose-Infused Floral Gelee Mask, Chow described the scent to be "not too overpowering but still light and gentle". Definitely not the kind of sensory overload we get when walking through the perfume section at a mall, that's for sure. 
The mask was very easy to apply, as Chow excitedly showed us how she just "slapped on a layer over my skin and it was instantly very cooling and refreshing".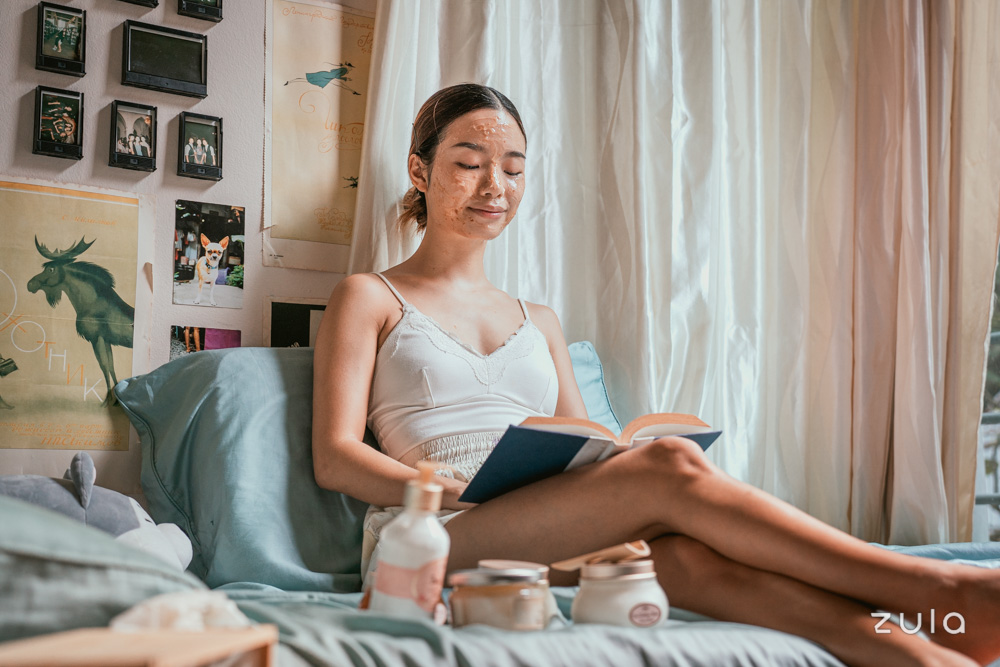 The best part? Unlike sheet masks that restrict our facial movements, the gelee mask stayed firmly on Chow's skin so she could even read while waiting for it to set. 
"It really creates this space where I can just relax and enjoy myself. The mask left my skin feeling extra soft and smooth after rinsing it off."
Hair care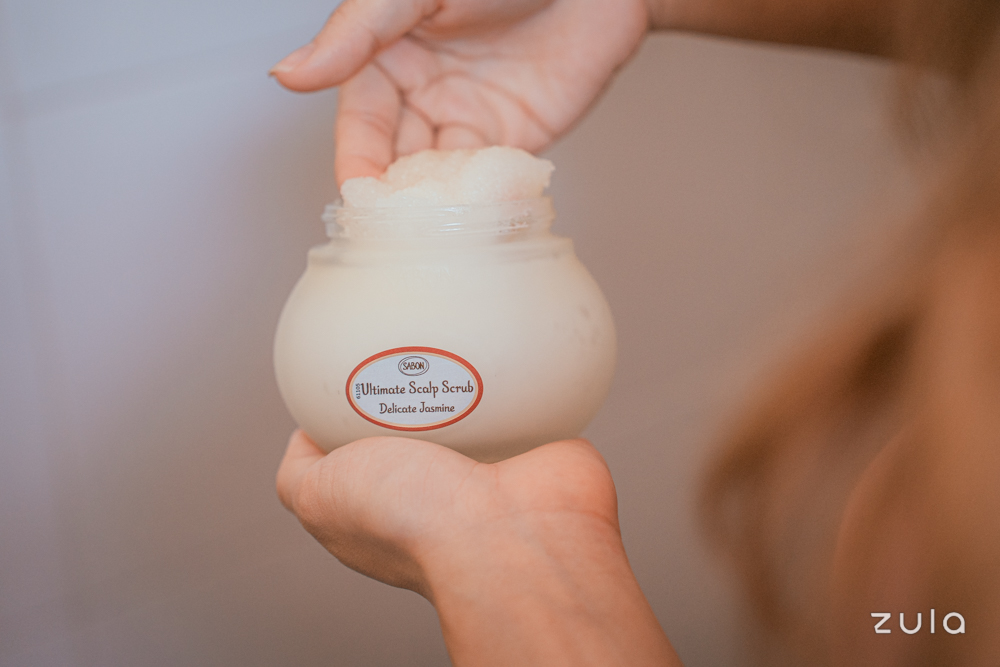 For many of us, as well as Chow, using shampoo is a daily essential. But scalp scrubs on the other hand, are not as commonly seen in the household. Chow herself was pleasantly surprised when she unboxed the Jasmine Hair Scrub for the first time — "the glass jar has such a luxurious feel to it!" 
Fun fact: to encourage sustainability, all of Sabon's products are packed in non-plastic bottles to encourage users to upcycle them after use.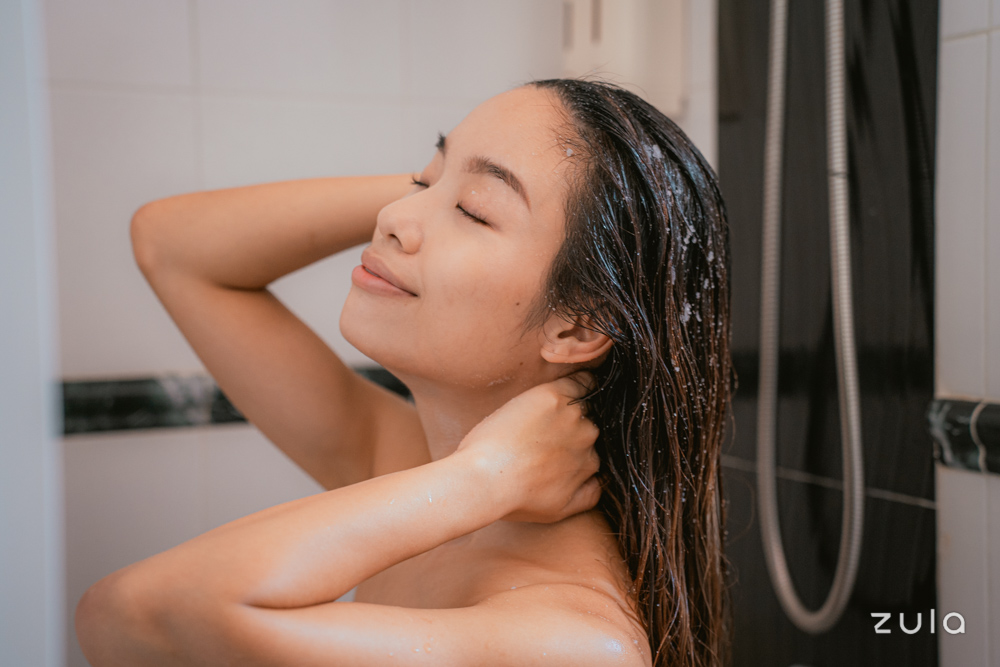 After her first trial, Chow added, "The scalp scrub had a cooling and minty sensation. It was cleansing without making my scalp feel like it was drying out, and I was careful not to scrub too hard." 
Chow was thankful that there were sufficient lubricants and oils in the mixture to make everything well-balanced, since she "didn't want any abrasions on my scalp, after all".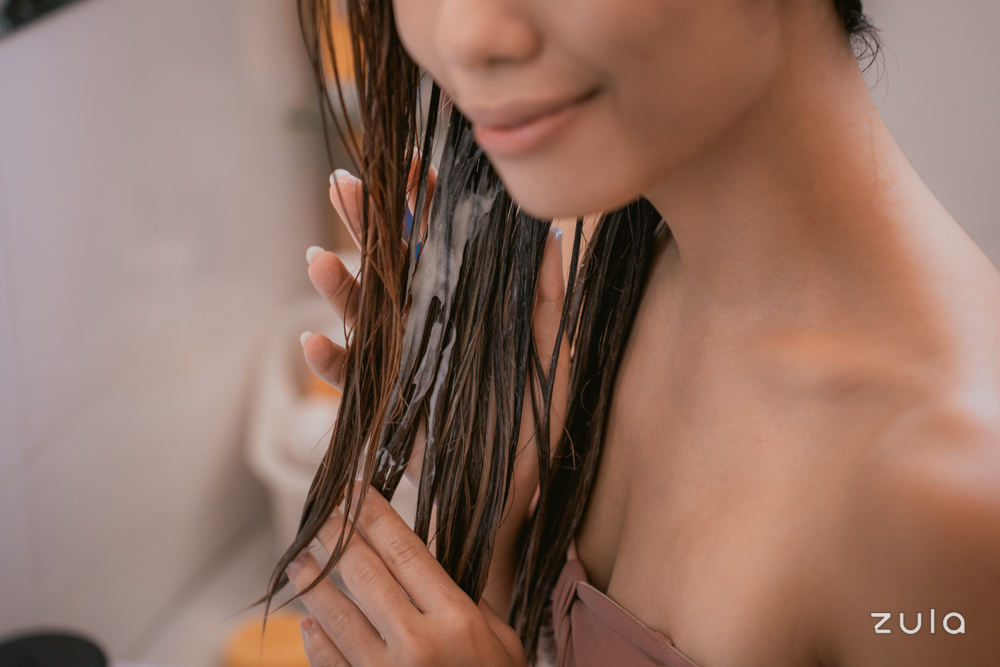 Imagine yourself walking into an atas 5-star hotel and immediately feeling at ease. That's how Chow felt when she finished off her hair care with the Green Rose Hair Mask, which doubled up as a conditioner to leave her hair feeling silky smooth. 
She liked the rich and creamy texture, feeling as if the scent was enveloping her throughout the day. It's perfect for the hot and humid climate in Singapore too, tackling Chow's frizziness and dryness as a result of dyeing her hair often.
Additionally, green rose and jasmine are Chow's favourite top two scents!
Body care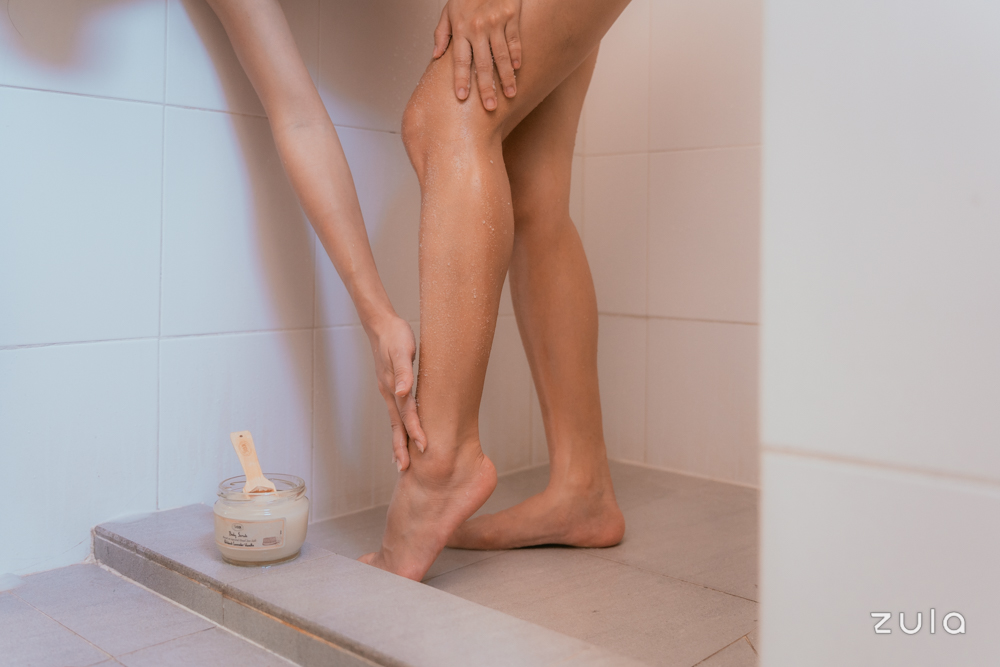 Chow isn't used to body scrubs or any other exfoliants in general, though she really hopes to incorporate them into her self-care routine. Thankfully, the Patchouli Lavender Vanilla Body Scrub was just as fuss-free as the other products — "I really like that there was a mini scoop for the scrub too, it's so cute".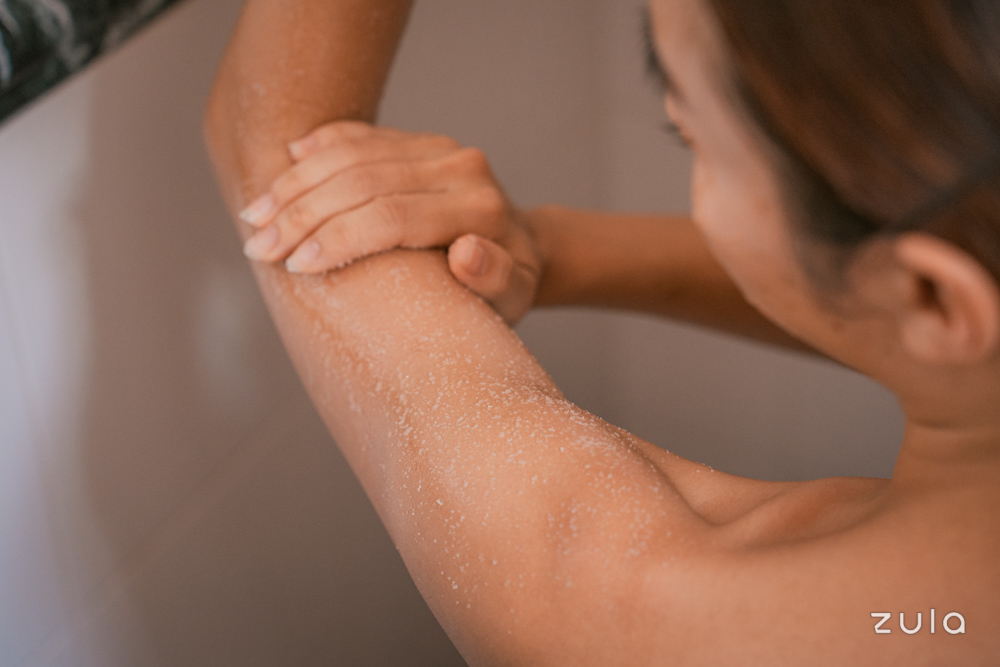 The body scrub's key ingredient is premium dead sea salt, acting as Chow's skin hero to achieve smooth skin with whitening effects. 
"Massaging the scrub into my skin while showering made it feel a lot softer. After I was done, I didn't feel the need to wear additional scents on my body and just went about my day." 
Since Chow aims to achieve moisturised and smooth skin for good, she was looking forward to continuing the scrub on the daily to further improve the way her skin feels.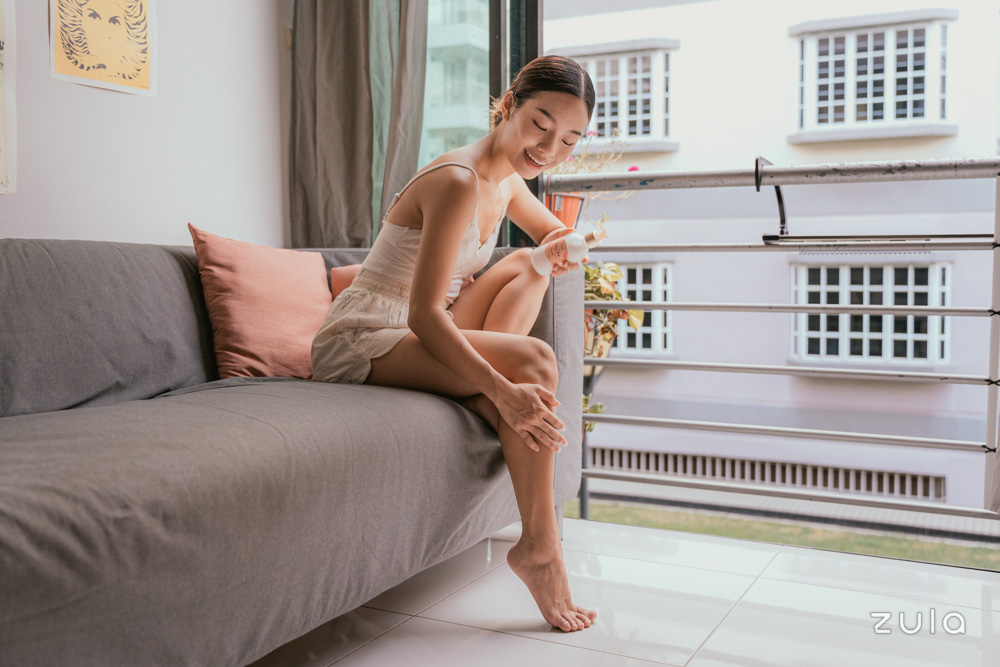 Fresh out of the shower, Chow went on to use the White Tea Body Lotion. Instead of the sticky feeling one might get from applying lotions, Chow recounts the lotion was "easy to rub onto my skin and absorbs very quickly without leaving an oily residue". 
On top of this, the lotion smelled amazing, as Chow felt like she was giving her entire body a well-deserved spa treatment by the end of the routine. 
She went straight to the office afterwards and instantly received many compliments from our colleagues about the way she smelled — yes, myself included. Safe to say, she was positively glowing throughout the day.
Results
Chow continued to use Sabon's scented products throughout the week, hoping to achieve hydrated skin on her face and body, as well as taming the frizziness of her hair. After seven days, we checked in with her to find out if she felt any changes, both physically and mentally.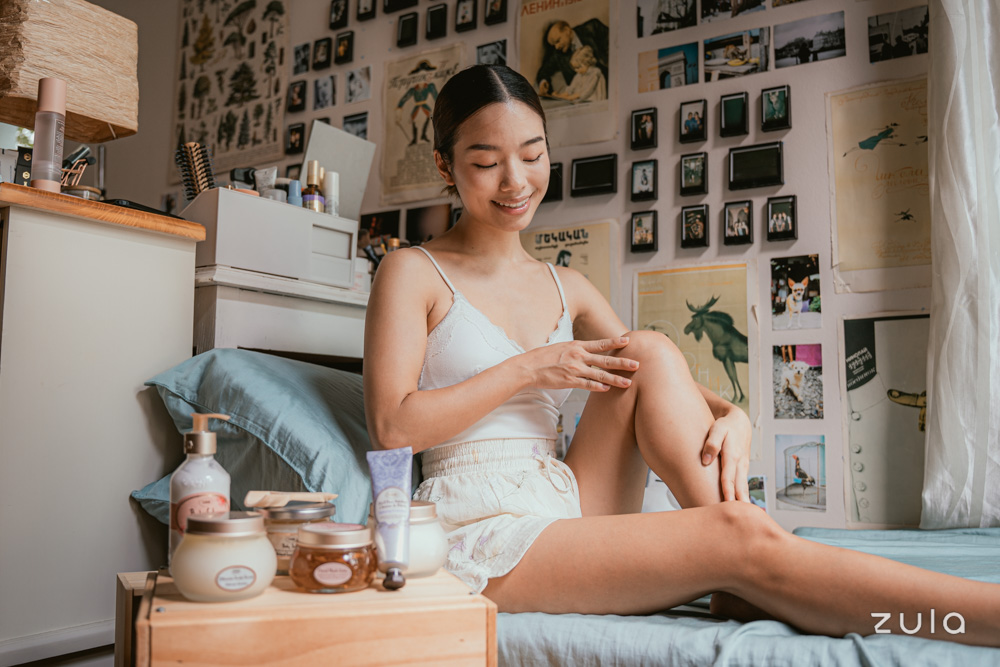 On the hair care products, Chow revealed, "my hair is almost immediately softer after using the scrub and mask consistently, which is a great plus point because I've been struggling with dry and frizzy hair for a long time."
As for the dry patches of skin on her legs? Chow was impressed to discover that "I don't see the dry patches anymore! They've become a lot smoother within just seven days." 
Overall, Chow's biggest takeaway is the pleasant fragrance from all the products that wrap around her like a warm blanket on a rainy afternoon. "Sabon's scented products met my expectations, and I will definitely continue using them to create my own self-care days at home." 
"These also make for an amazing gift to remind your loved ones to relax and prioritise themselves first."
Treat Yourself To Unique Scents From Head To Toe With Sabon's Scented Beauty Products
For Chow who's always on the go, maintaining her skincare and body care routine is essential to slow down her day. Pampering herself for a week had certainly shown results, especially since Sabon's unique scents managed to boost her confidence while she's out.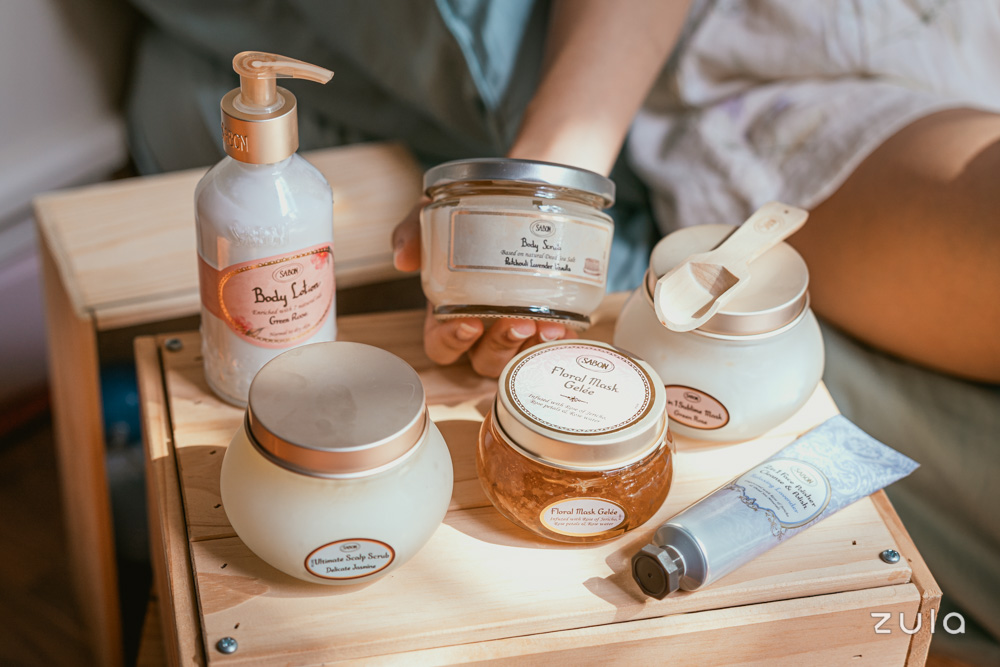 If you've always wanted to try out scented body care products yourself, you're in luck. Flash this article or quote "SabonLOVESZula" at Sabon's store at Takashimaya Department Store Level 1 in the cosmetics department. This lets you treat yourself to a free sample of your choice! 
Samples are limited to the first 100 readers on a first-come-first-serve basis and valid for one redemption per reader. As the kiasu Singaorean saying rings true, "good things must share". Don't forget to grab your BFFs too, so you can all embark on a new self-care journey together.
This post was brought to you by Sabon.
Photography by Ian Sim.