Sanrio x Hook Coffee
As we wait to visit the Sanrio Cafe in Tokyo, you can still get a cup of coffee inspired by your favourite cartoon characters with the new Sanrio Characters x Hook Coffee drip bags.
Hook Coffee is a homegrown brand that sells coffee in the form of whole beans, grounds, drip bags or Nespresso® compatible pods, so specialty coffee can be accessible to all. It has just collaborated with Sanrio on a Sanrio Characters x Hook Coffee variety pack. The pack contains 12 drip coffee bags featuring some of your favourite Sanrio stars, with flavour profiles inspired by their favourite snacks.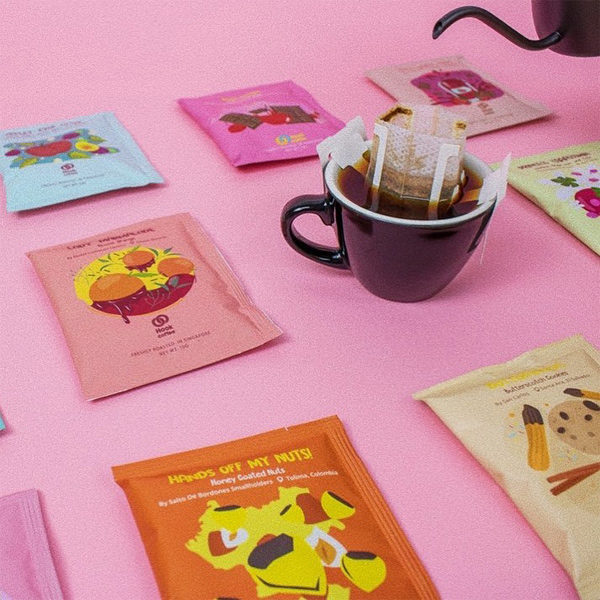 Source
Drip coffee bags work almost like tea bags—all you need to do is place a bag over your mug and pour hot water into it so the coffee drips into the cup. That means you can get a legit brew, right in the comfort of your own home.
Sanrio characters drip coffee bags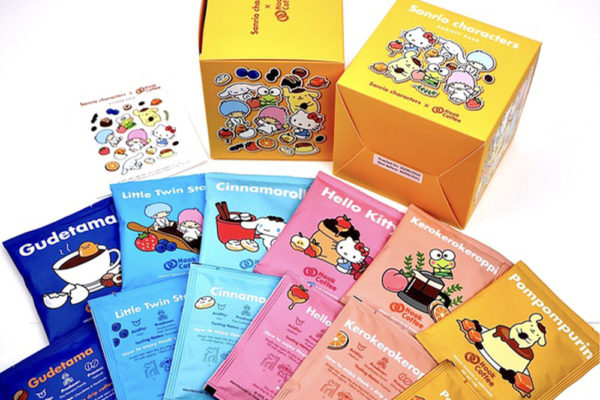 Source
The Sanrio Characters x Hook Coffee pack includes 6 types of coffee inspired by Hello Kitty, Cinnamoroll, Gudetama, Kerokerokeroppi, Pompompurin and the Little Twin Stars. The characters also model on the front of their sachets.
There's even a sticker sheet to decorate your mugs or tumblers as you sip on the different types of coffee.
Sanrio fans might already know that Hello Kitty's favourite fruit to have is an apple. To match the cartoon cat's taste, her drip bag has coffee with notes of caramelised apples.
Cinnamoroll is named after cinnamon rolls, which explains why his coffee has notes of brown sugar and cinnamon. The sweet spice will be sure to warm you up on a rainy day.
The Little Twin Stars' coffee is a melody of blueberry and strawberry notes, which reminds us of Kiki and Lala's pastel-coloured hair. 
Keroppi also makes an appearance in this lineup with a peachy coffee drip bag of his own. You might even be able to taste hints of orange in this fruity cup of coffee.
Pompompurin's coffee was inspired by caramel pudding, which is the golden retriever's favourite snack. This way, you can have a little piece of your favourite Sanrio character with you as you start your day with this cup of coffee. 
Last but not least, there's a drip bag for fans of Gudetama. While the coffee may not taste like eggs (thankfully), it does have notes of chocolate and hazelnuts for a chocolate-ty treat when you need it.
Sanrio x Hook Coffee Starts Your Morning On The Right Note
Add an extra shot of kawaii to your daily cup of joe with the Sanrio Characters x Hook Coffee drip bags. Each box costs $26 and is now available on Hook Coffee's website. There's free shipping but if you want to get your hands on the adorable set as soon as possible, you can top up $2.50 for the Express Courier delivery.
Cover: Source
Also read:
Hello Kitty Tea Has Cute Packaging & Yummy Berry Flavours For Your Next Self-Care Sesh