Hello Kitty Tea
Malaysian tea brand The Tea Republic has collaborated with Sanrio on a limited-edition collection of Hello Kitty tea products. Depending on how you like to brew your tea, you can choose between loose leaf tea, tea infusers and Tea Pyramids.
The full TTR x Hello Kitty tea collection is now available on The Tea Republic's website. Prices range from RM25 (~S$8.10) to RM318 (~$103.35).
Tea Infusers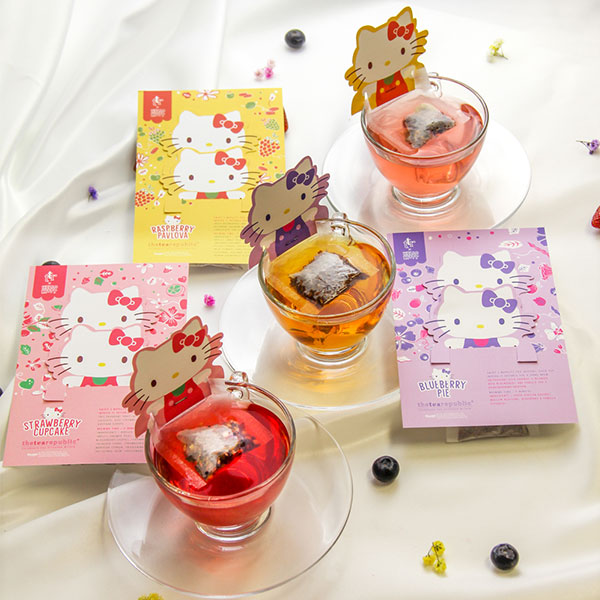 Tea time just got much more adorable with these Hello Kitty Tea Infusers. The best part is, you can enjoy your tea at any time of the day, as these are tisanes, aka herbal tea. They do not contain tea leaves but a blend of herbs, flowers, fruits or spices, which also means they are caffeine-free.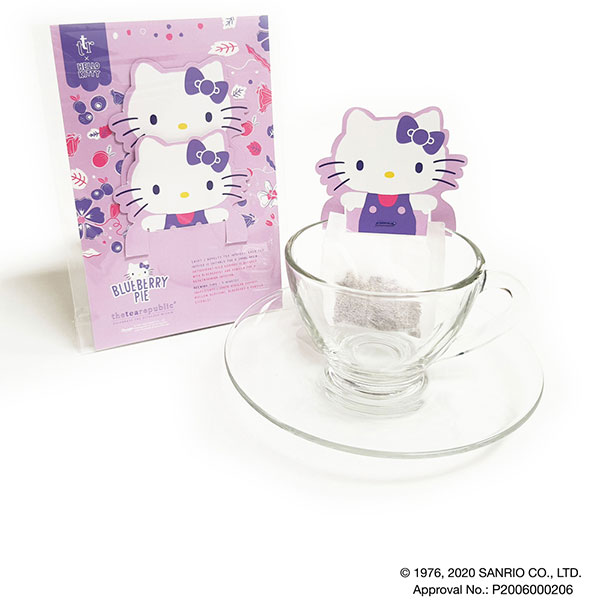 You can choose from 3 different berry flavours. First up, Blueberry Pie, a blend of South African rooibos, mallow blossoms, blueberry and vanilla essences. This is recommended for those who like rich, mellow and rounded flavours.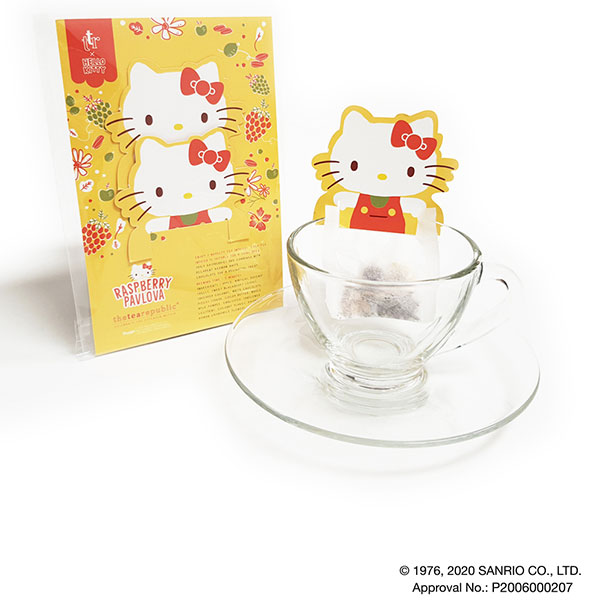 If you like your tea light and sweet, go for Raspberry Pavlova. It contains apple, hibiscus, rosehip shells, sweet blackberry leaves, shredded coconut, white chocolate pieces, coconut flakes, raspberries and Roman chamomile flowers.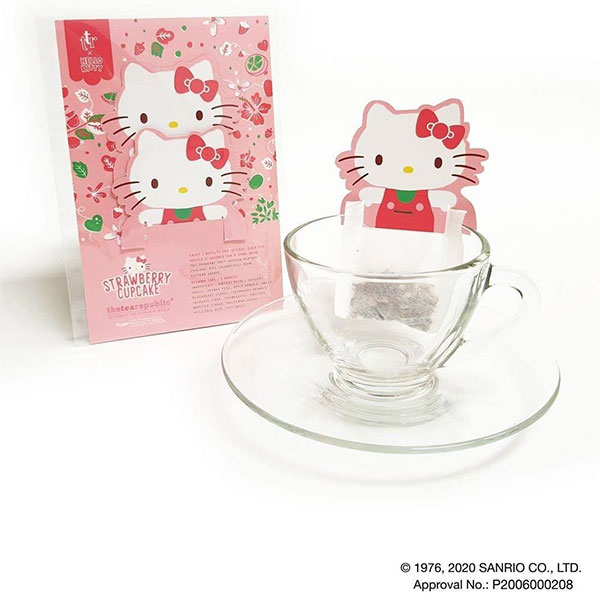 The last flavour, Strawberry Cupcake, is a fruity and fragrant concoction. Hibiscus petals, rosehip shells, orange peel, apple pomace, sweet blackberry leaves, strawberry granules, citric acid and safflowers will lift your spirits instantly.
After you're done enjoying your tea, you can even remove the Hello Kitty card and use it as a bookmark.
Each pack of Hello Kitty Tea infusers comes in a set of 2 and retails for RM25 (~S$8.10). To find out how to brew the perfect cuppa, you can visit The Tea Republic's site for the brewing instructions.
Also read:
Hello Kitty x Young Master Beer Is Made Of Sugar, Spice & Everything Nice
Gift sets
If you're not a Hello Kitty fan but know someone who is, these gift sets will make sure you score some major brownie points.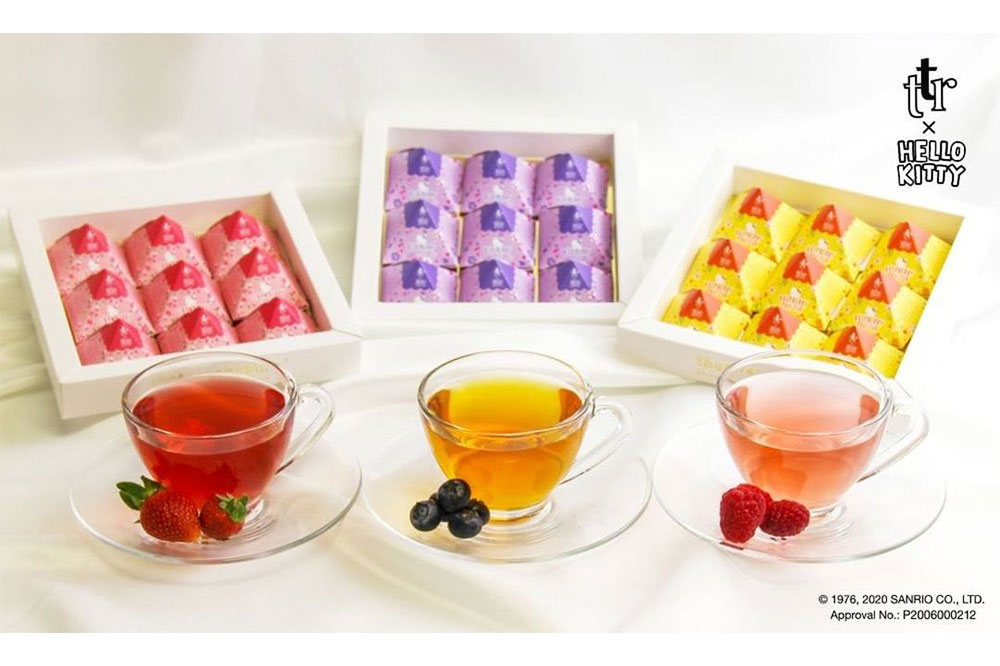 Each Tea Pyramid Gift Box Set has 9 individual pyramids, which contain 1 single-serve loose leaf tea infuser. They retail for RM65 (~S$21.15) each.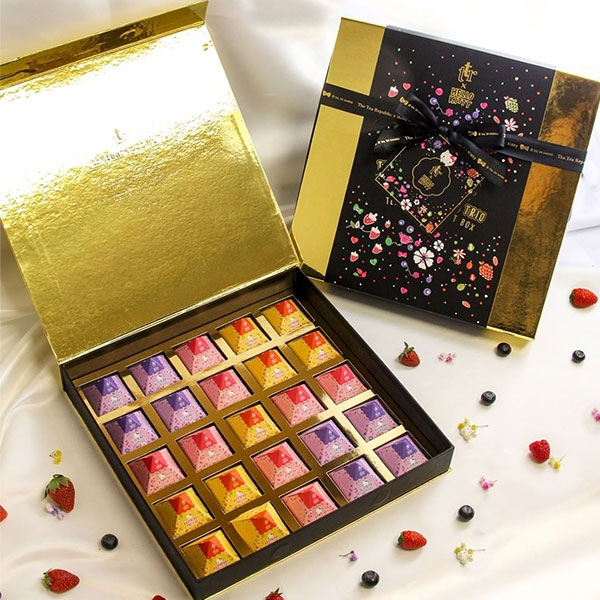 You can also purchase The Summer Berry Trio: Tea Pyramid Gift Box, which has all 3 flavours in a fancy gold box. Each box has 25 tea pyramids. It retails for RM258 (~S$83.85).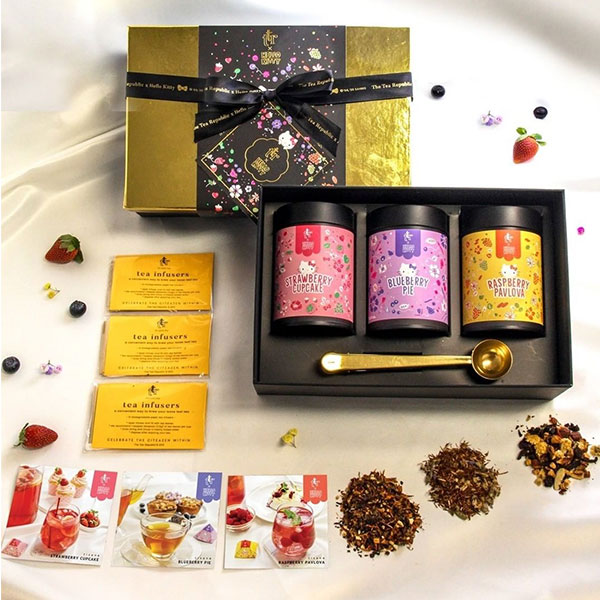 Lastly, the Summer Berry Trio: Loose Leaf Gift Set contains 1 Strawberry Cupcake Loose Leaf Canister, 1 Blueberry Pie Loose Leaf Canister, 1 Raspberry Pavlova Loose Leaf Canister, a gold tea scoop and 3 packets of tea infusers.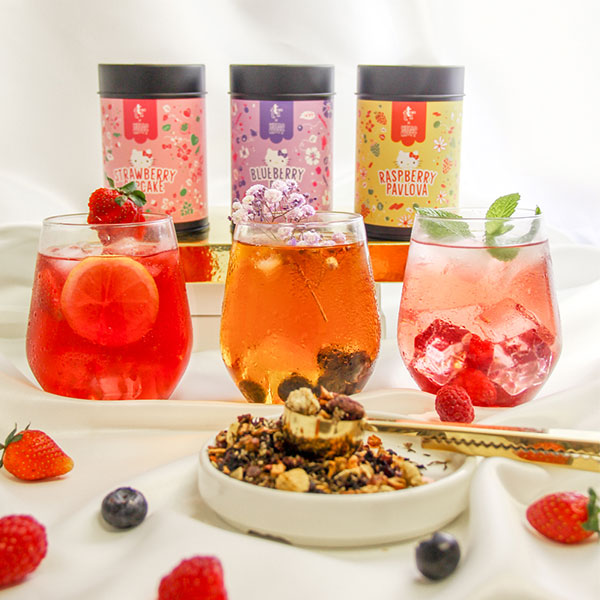 Each canister has about 75g of loose leaf tea, and yields approximately 25 to 30 cups of tea. Once you're done with the tea, you can reuse the adorable canisters too.
The Summer Berry Trio: Loose Leaf Gift Set retails for RM318 (~$103.35).
Spill The Tea Over Hello Kitty Tea 
The Tea Republic x Hello Kitty tea collection is available on The Tea Republic's website. Shipping to Singapore is available, so Hello Kitty fans can head over to the site and purchase them now.
All images courtesy of The Tea Republic.
Also read:
Sanrio Fans Can Build Hello Kitty, My Melody & More Into Storage Boxes For The Dream Home Office Set-Up