Sanrio Storage Boxes
Sanrio has collaborated with Hong Kong brand JEKCA to create a line of storage boxes. JEKCA's building blocks can be assembled to form tissue boxes, phone stands and remote control racks, in the form of some familiar faces. Namely, Hello Kitty, My Melody, Little Twin Stars, Kerokerokeroppi, Pompompurin, Cinnamaroll and Minna No Tābō.
JEKCA uses a patented Brick-Through Technology to ensure that every JEKCA item you build remains sturdy. That means you don't have to worry that the end results of your hard work will collapse within a day.
Read on to see which of the decor items will best suit your workspace!
Desk Storage Packs
The Desk Storage Packs can each be assembled in 1 of 2 ways: as a phone stand or a pencil box.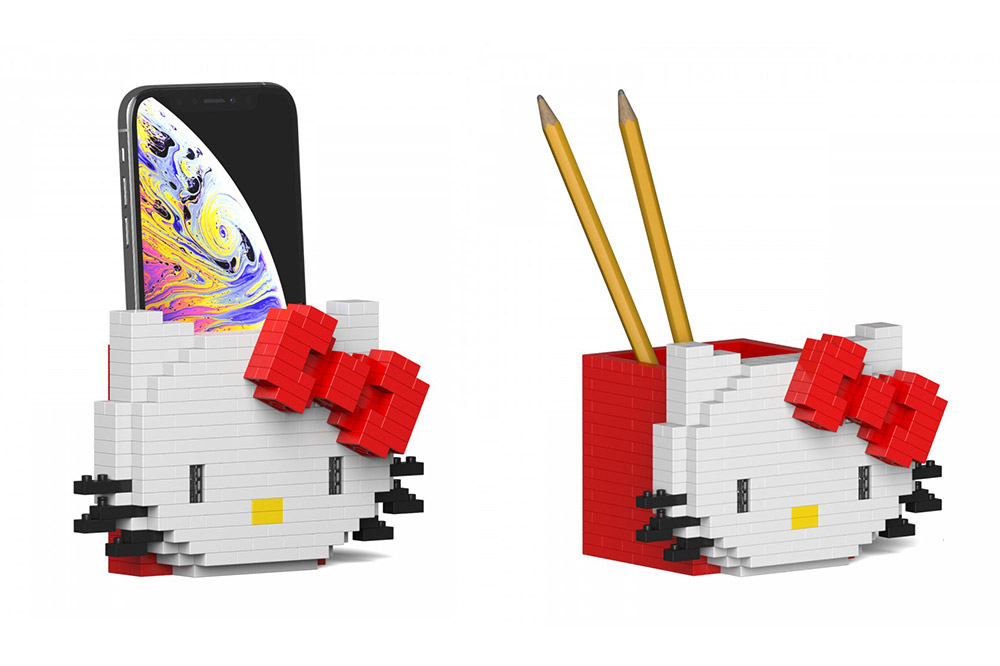 The Hello Kitty Desk Storage Pack consists of over 450 bricks. Like the rest of the Desk Storage Packs, it's a good way to ease into the building block world, before venturing into the tissue boxes, which consist of over 1,000 bricks each. It retails for $52.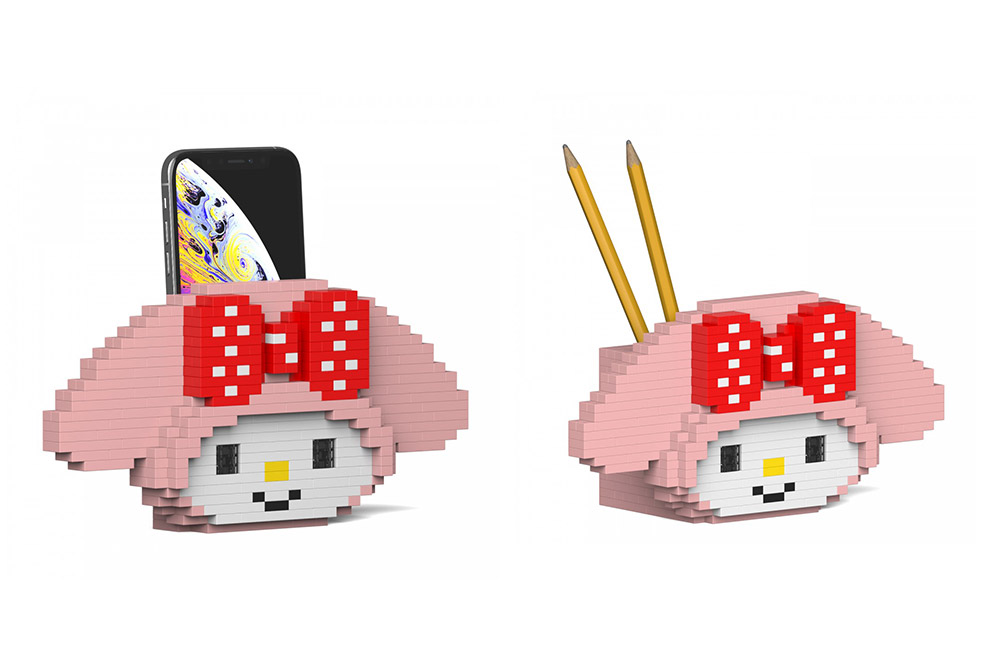 The My Melody Desk Storage Pack features the bunny with her ears down, wearing a dotted bow. Millennial pink lovers will find that it fits right into their aesthetic home office set-up. It retails for $52.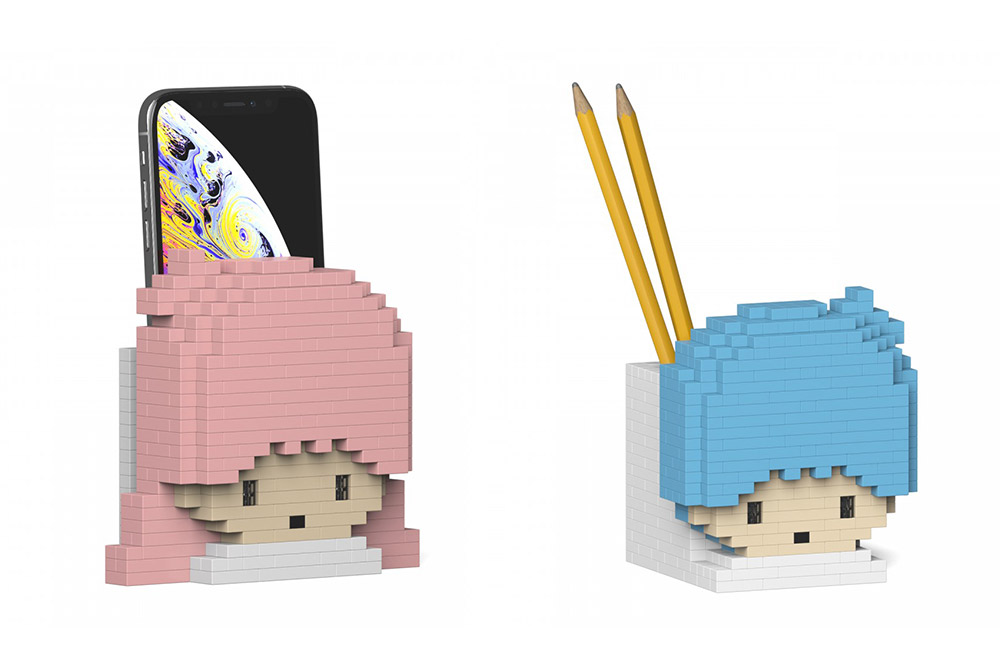 If you can't decide between a phone stand or a pencil box, opt for the Little Twin Stars Desk Storage Pack. Whether it's 2 pencil boxes, 2 phone stands, or 1 of each, you can choose to build Kiki and Lala in whatever form you wish. It retails for $78.
Other characters in the Desk Storage Pack collection include Pompompurin, Kerokerokeroppi and Minna No Tābō. They retail for $52 each.
Also read:
11 Taobao Items That Will Transform Your Workstation Into A Stylish Home Office Set-up
Tissue boxes
The only time Cinnamoroll makes an appearance in the Sanrio storage boxes series is in the form of a tissue box. Cinnamoroll was recently revealed as the most popular Sanrio character in Japan, with 1,387,152 votes out of 14,556,939 votes from fans around the world. Celebrate his win by putting together this tissue box made out of over 1,680 bricks. It measures 26.9cm by 18.3cm by 13.1cm.
Pompompurin came in a close second with 1,288,245 votes. The Pompompurin Tissue Box measures 23.1cm x 13.3cm x 25.6cm.
Shockingly, My Melody edged out Hello Kitty in the poll. The rabbit came in fourth while the feline ranked fifth. The My Melody Tissue Box has slightly more bricks, probably because of her ears. It measures 15cm x 19.2cm x 25.6cm. After you've loving put together the Hello Kitty Tissue Box brick by brick, it will measure 17.5cm x 11.7cm x 26.9cm.
The Little Twin Stars Tissue Box has the honour of consisting of the most bricks, with over 1,850 pieces. It measures 23.1cm by 21.2cm by 13.1cm.
Kerokerokeroppi and Minna No Tābō round out the tissue box selection. The tissue boxes retail at $90 each.
Sanrio Storage Boxes 
You can now buy all the Sanrio storage boxes on JEKCA's website. Shipping is available to Singapore, Hong Kong and Macau. Besides the Desk Storage Packs and Tissue Boxes, Remote Control Racks are also available. Pick and choose which items you'd like for your WFH workspace, and spend a leisurely afternoon (or more) putting them together.
All images courtesy of JEKCA.
Also read:
The Sanrio x Pew Pew Patches Collab Is Inspired By Hello Kitty & Friends Taking A Little Trip Around Singapore Town