Secretlab x Attack On Titan
While we head towards the season finale of Attack On Titan with more bloodshed and tears, Secretlab has launched a new gaming chair to take some of the pain away. Decked out in a design inspired by the Scout Regiment uniform, now you can proudly declare your loyalty by yelling "shinzou wo sasageyo", aka "give your heart", every time you sit down.
The chair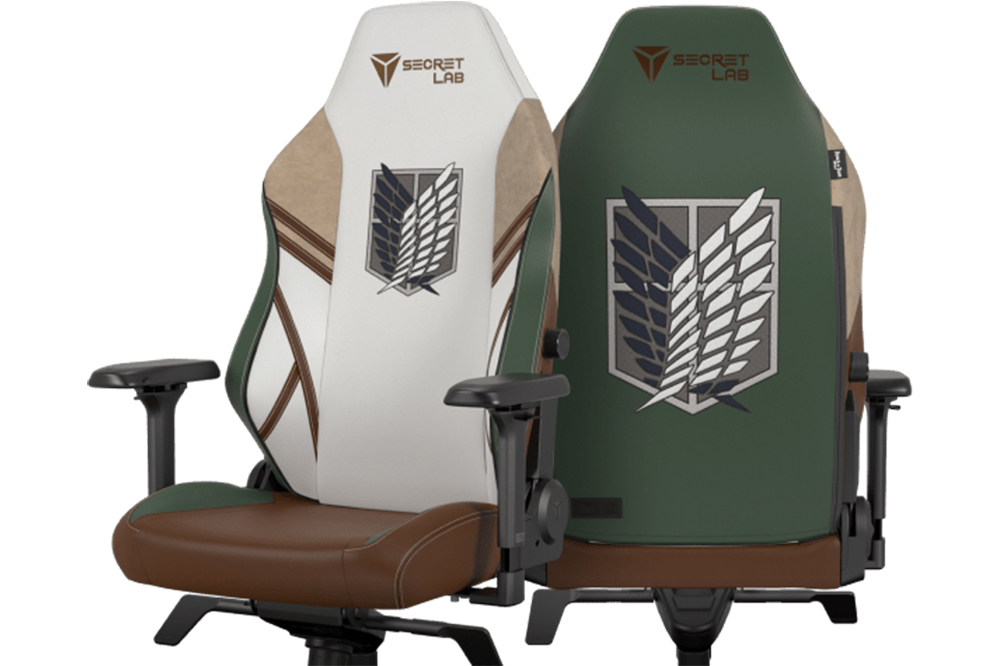 With their unique designs and comfortable material, it's no secret that Secretlab's gaming chairs are popular among both gamers and non-gamers alike. 
Available in the Secretlab TITAN Evo 2022 design, it's an appropriate model for the anime-inspired chair that comes in the green, brown and white colours of the Scout Regiment uniform.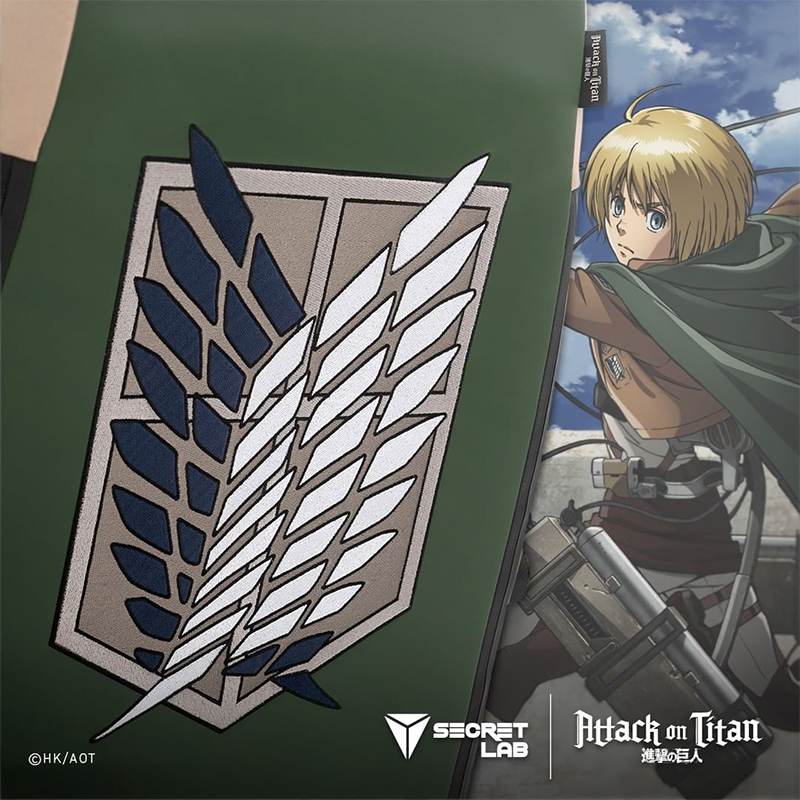 On the back of the chair, the Wings of Freedom symbol depicted on the Scout Regiment crest is engraved, symbolising the hope for mankind beyond walls. 
The forest green colour also pays tribute to the hoods seen on the scouts, so you can channel your inner Armin while soaring through your gameplay.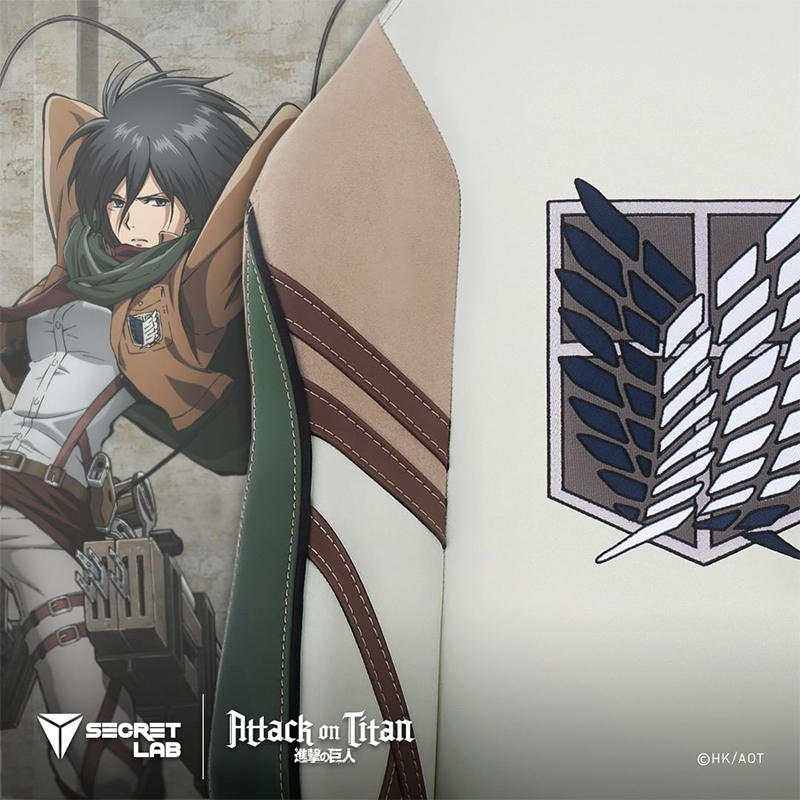 The same symbol is also featured on the front of the chair, complete with Secretlab's proprietary sculpted pebble seat base for added support. It resembles the white and brown base uniform of the scouts, ensuring good posture while you binge watch the final season.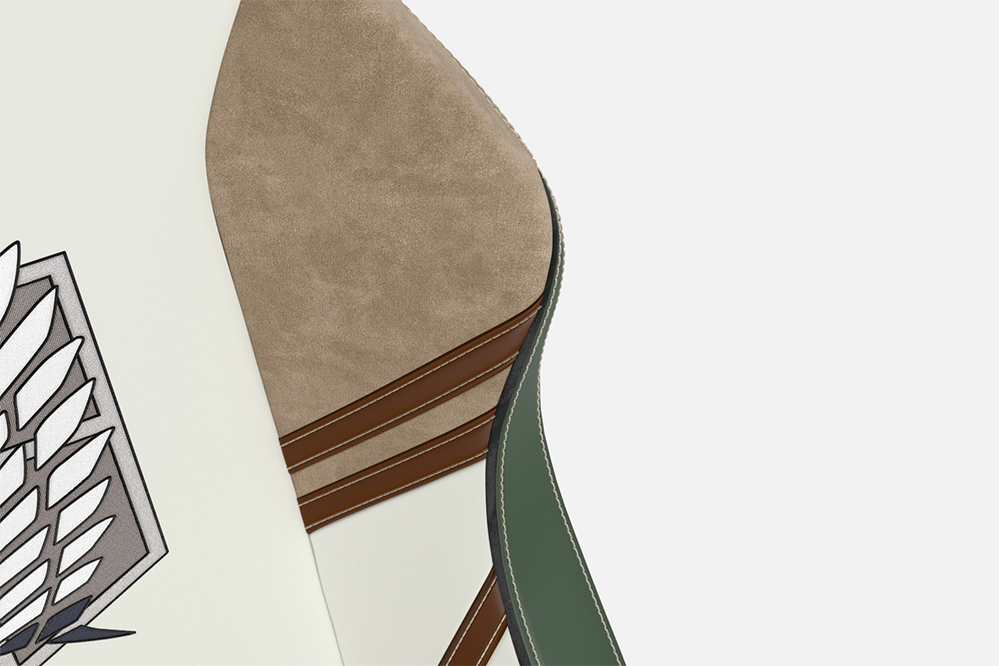 Not only does it look like the leather harnesses on the scouts' uniform, but it feels like real leather too. The chair is made with the same rich, soft and supple NAPA leather you find in sports cars. 
Even if you're not a Titan, you can kick back and relax in comfort, knowing that your nape will always be protected.
Leather wipes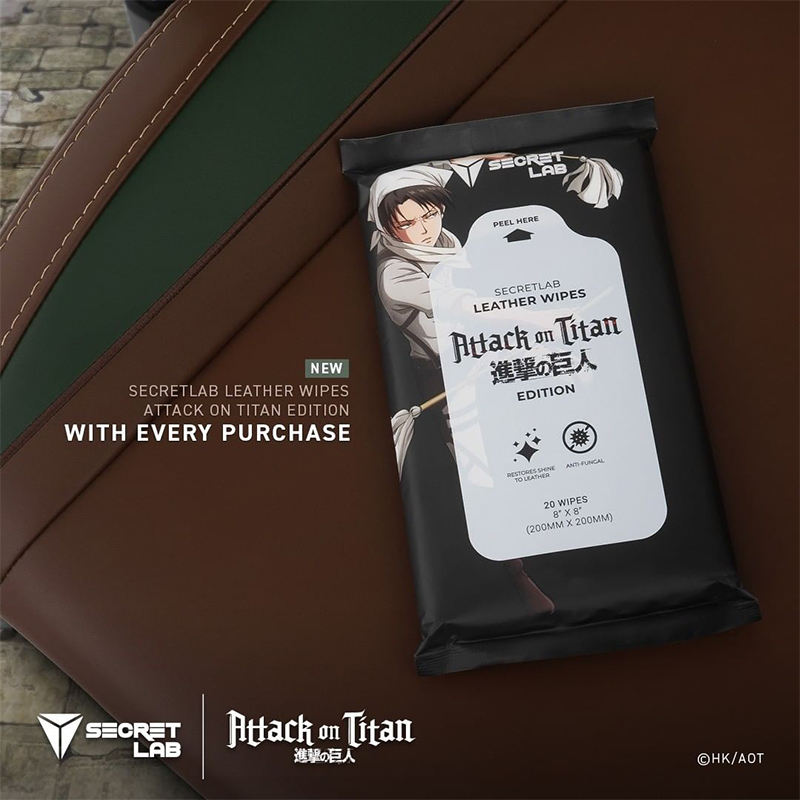 Despite being humanity's strongest soldier, Levi Ackerman is also a cleanfreak — a trait that makes him all the more simp-worthy in the anime, if we're going to be honest here. 
With every purchase of the Attack On Titan gaming chair, Secretlab will be giving away a set of exclusive leather wipes with Levi on the packet. Hopefully, his strict face will remind you to keep your chair clean 24/7.
The Secretlab x Attack On Titan Gaming Chair Has Us Hyped For The Season Finale
As of now, the Secretlab x Attack On Titan gaming chair is only available for pre-order in the US for USD$629, but eager fans in Singapore can register their interest and find more details on Secretlab's website. In the meantime, check out these 12 Attack On Titan life lessons that prove it's not just another action anime while waiting for the chair to arrive on the Singapore market. 
All images courtesy of Secretlab.
Also read:
12 Attack On Titan Life Lessons That Prove It's Not Just Another Anime, Like The Importance Of Kindness