UNIQLO x Attack On Titan
From collaborations with Jujutsu Kaisen to Spy x Family, UNIQLO has always been treating anime fans to fun and unique graphic tees. At last, it's time for another long-awaited anime collab to finally make its way to our local UNIQLO stores — Attack On Titan. 
Arriving just in time to celebrate the upcoming anime season finale in March, this new collection has eight designs inspired by iconic manga panels. FYI if you have yet to catch up with the manga finale, some of these designs may contain a few spoilers. Proceed at your own risk.
The collection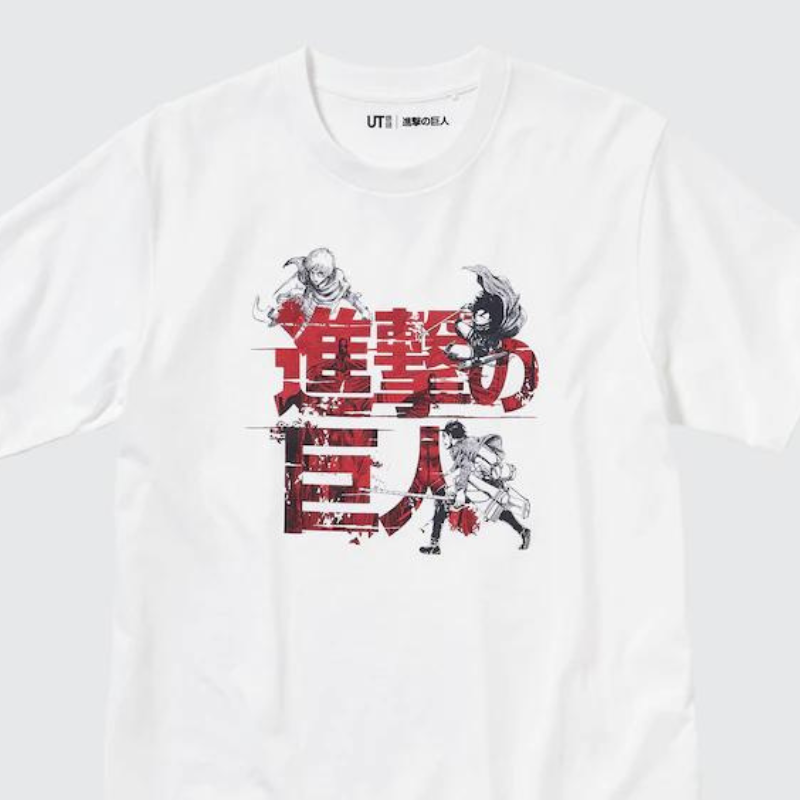 After four long seasons, fans have watched Eren, Mikasa and Armin grow up together, fight titans and eventually part ways as adults. It's both nostalgic and heartbreaking to see the trio back together on this tee, decked in their scout uniforms from when they were younger.
The Japanese title of "Attack On Titan" is written in red in the background. Upon closer inspection, it is made up of a silhouette of Wall Titans, foreshadowing their next battle.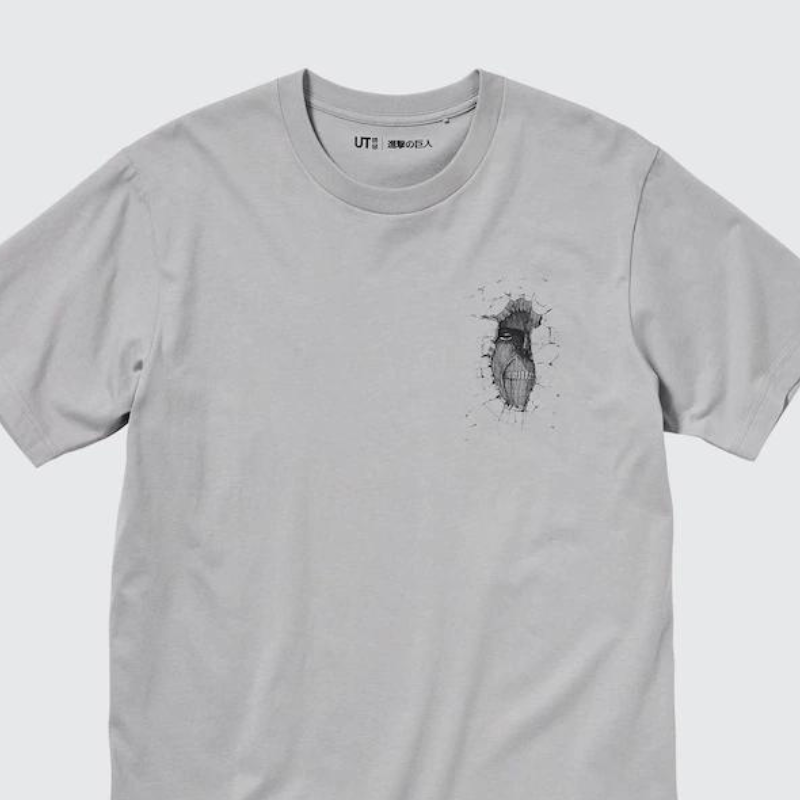 Minimalists can opt for this simple design of the Wall Titan in grey, inspired by the scene where the scouts discover what was hiding inside Paradis Island's walls.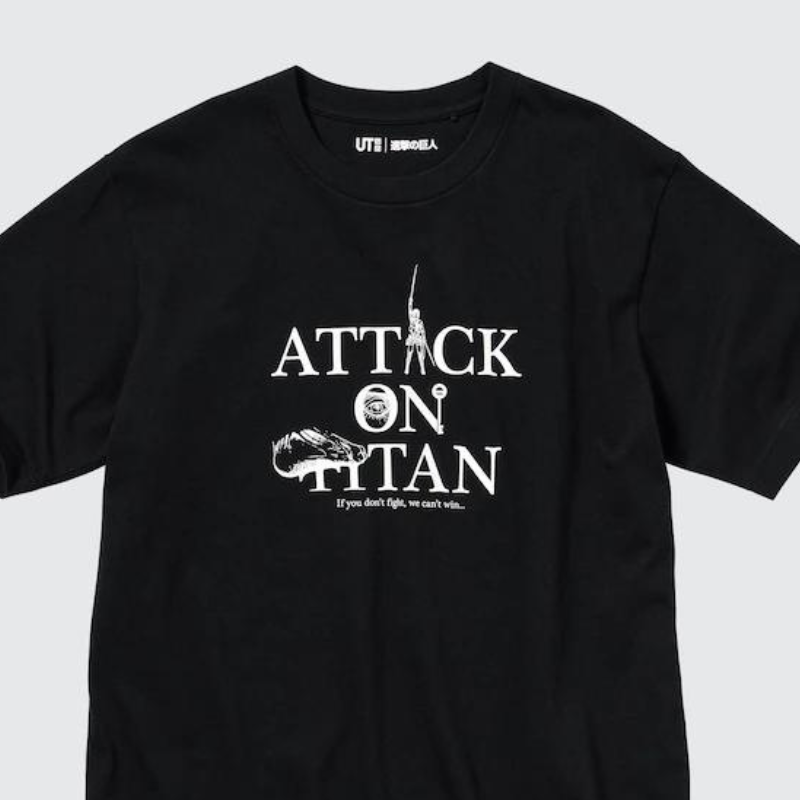 With all the hardship that Eren and Mikasa have gone through together, many of us can't help but wish that they can have a happy ending soon. This black tee may seem like it's just the anime title at first glance, but the letters are made up of important symbols and scenes that the duo have experienced together.
From the basement key to Eren's scarf, this tee puts true fans to the test to see if they can get the hidden references.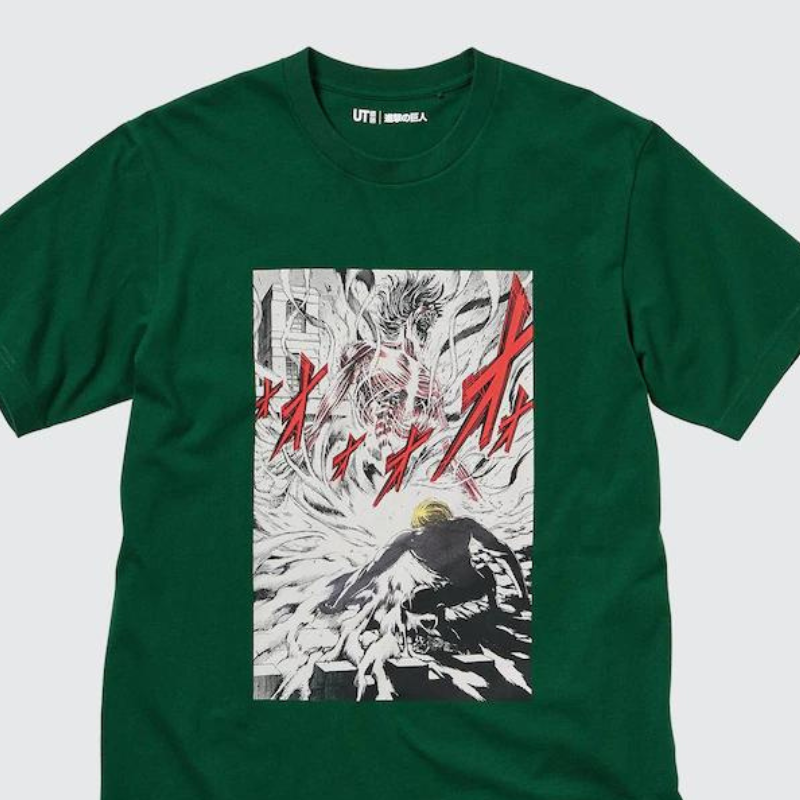 Attack On Titan is best known for its amazing action-packed scenes. Don't miss out on this manga panel featuring the intense battle between Eren as the Attack Titan and Porco as the Jaw Titan.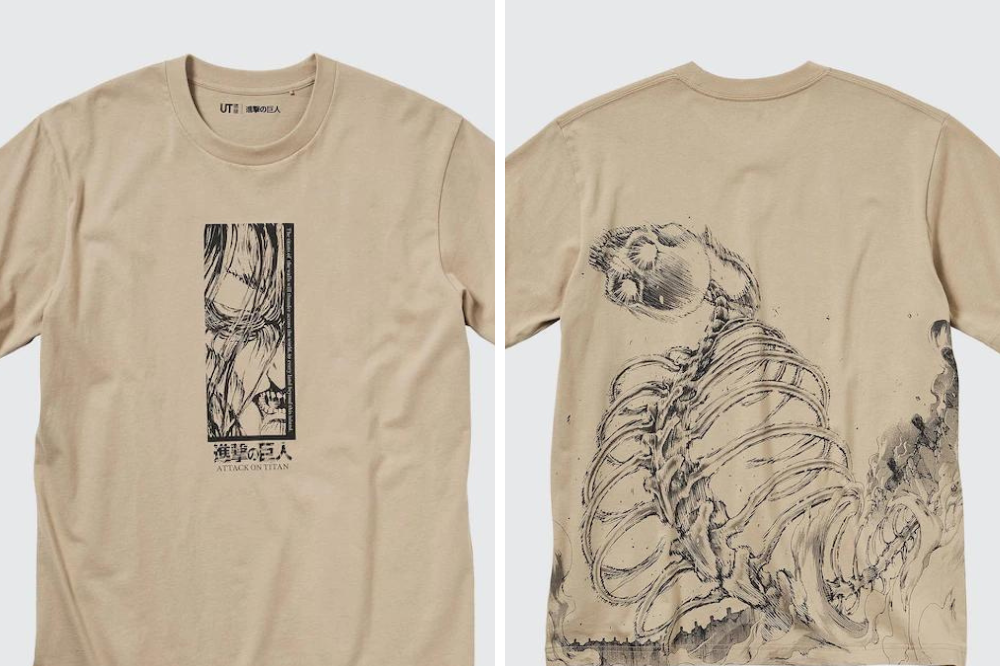 As the previous Attack On Titan season came to an end, we're left with Eren's daunting warning: "The titans of the walls will thunder across the world, to every land beyond this island."
This beige tee inspired by our protagonist features Eren in his Attack Titan form alongside this quote on the front. On the back, fans can find a large design of him in the Founding Titan transformation.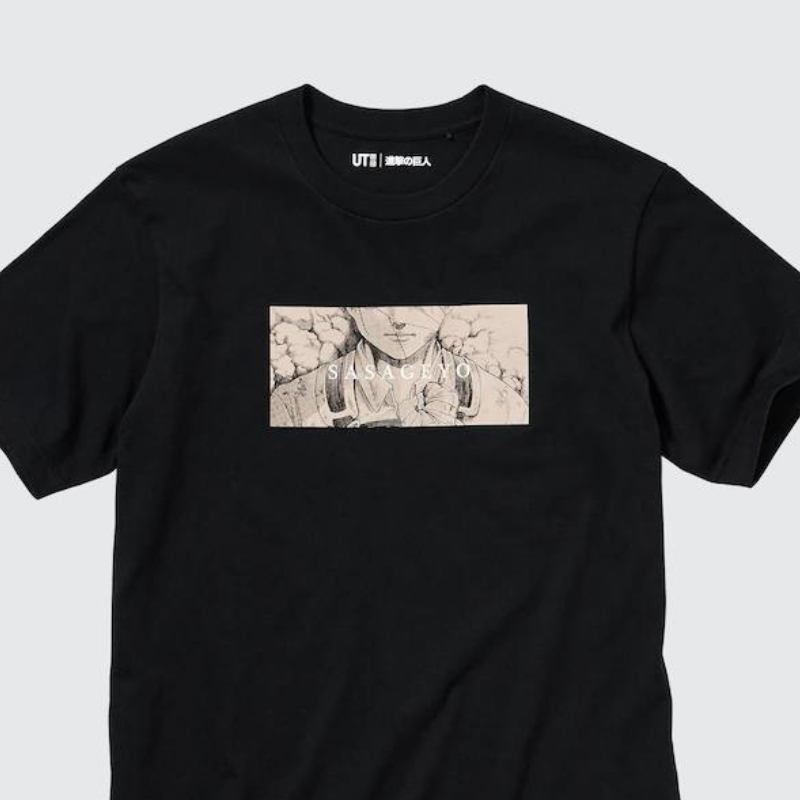 Throughout the episodes of Attack On Titan, one motto remains clear for the scouts — Shinzo wo Sasageyo, translated to "give your hearts." This chant is typically complete with a salute, where the scouts put their clenched fist on their right chest. 
Show off your loyalty to the scouts with this black Sasageyo tee, perfectly encapsulating humanity's will to survive.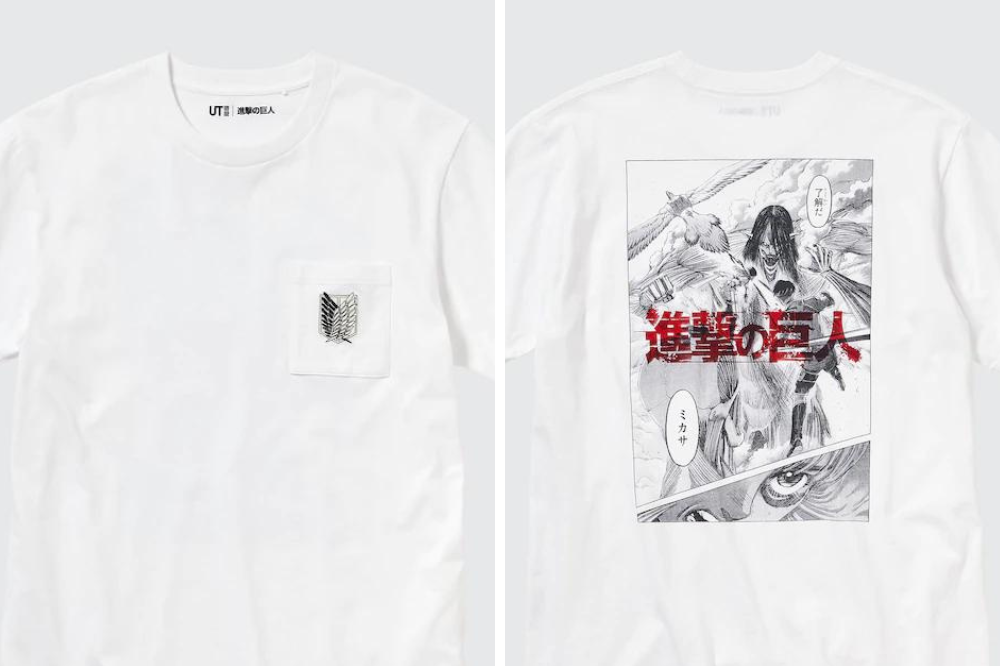 It's no secret that manga readers have the upper hand when it comes to finding out the plot for the upcoming season. Give your friends a teaser of what's to come with this white tee, featuring the Wings Of Freedom logo in the front pocket and a manga panel of the Attack Titan on the back.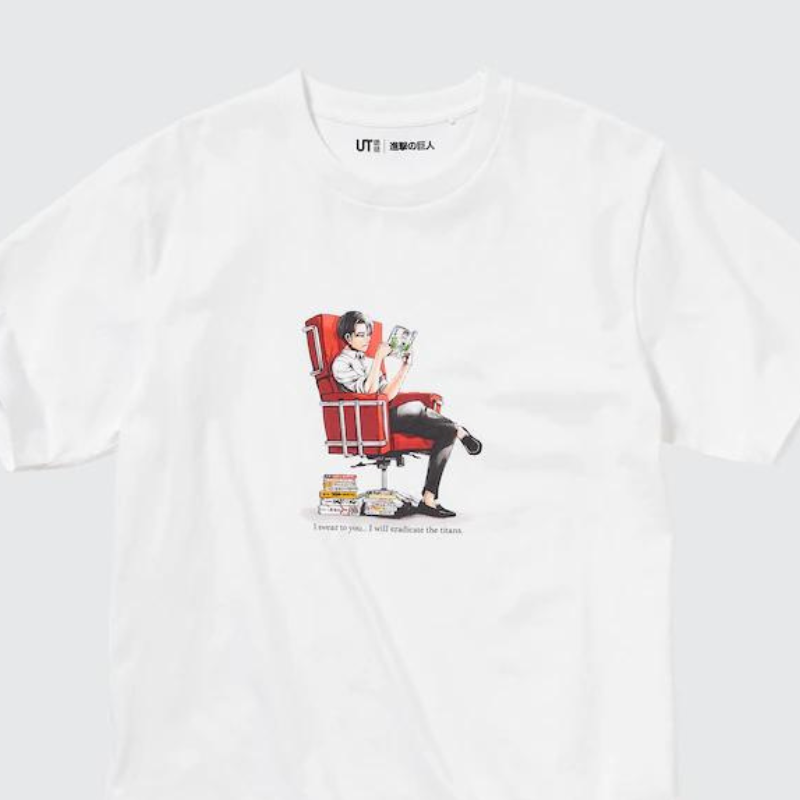 Levi Ackerman simps, we hear you. Get your fave character designed on this white tee, showcasing Levi in a rare scene of him relaxing. 
In this design, Levi breaks the fourth wall by reading a chapter of Attack On Titan while surrounded by other volumes. Is he spoiling the ending for himself? We'll never know.
The UNIQLO x Attack On Titan Collection Pays Tribute To The Action-Packed Manga
As an 11-year publication that was written and illustrated by Hajime Isayama, Attack On Titan is undoubtedly an iconic series that is well-loved by fans internationally. The full Attack On Titan x UNIQLO collection will be launching in March 2023 in UNIQLO stores islandwide and on their online website. The tees retail at $19.90 each.
While eagerly waiting for the upcoming season to drop, recap these 12 Attack On Titan life lessons from previous seasons that prove it's not just another anime. 
All images courtesy of UNIQLO.
Also read:
12 Attack On Titan Life Lessons That Prove It's Not Just Another Anime, Like The Importance Of Kindness