Sephora Beauty Pass Sale 2020
From coupon codes to free samples, every self-respecting beauty junkie has her go-to list of money-saving hacks. If you've been thinking of revamping your at-home skincare routine or WFH makeup look, Sephora has some good news for you thrifty millennials.
Gear up for this year's 9.9 sales with the Sephora Beauty Pass Sale, a 5-day online and in-store sale with up to 20% off all products. The sale starts on 9 September itself for Gold members, while Black and White Beauty Pass Members can start shopping and saving from 10 September. To sweeten the deal, you can also score limited-edition Beauty Bestie Boxes and free gifts with purchases.
Read on to find out how to score the best deals, and prep yourself even before the sale starts on 9 September 2020 at 12am.
Nab up to 20% off all items in-stores and online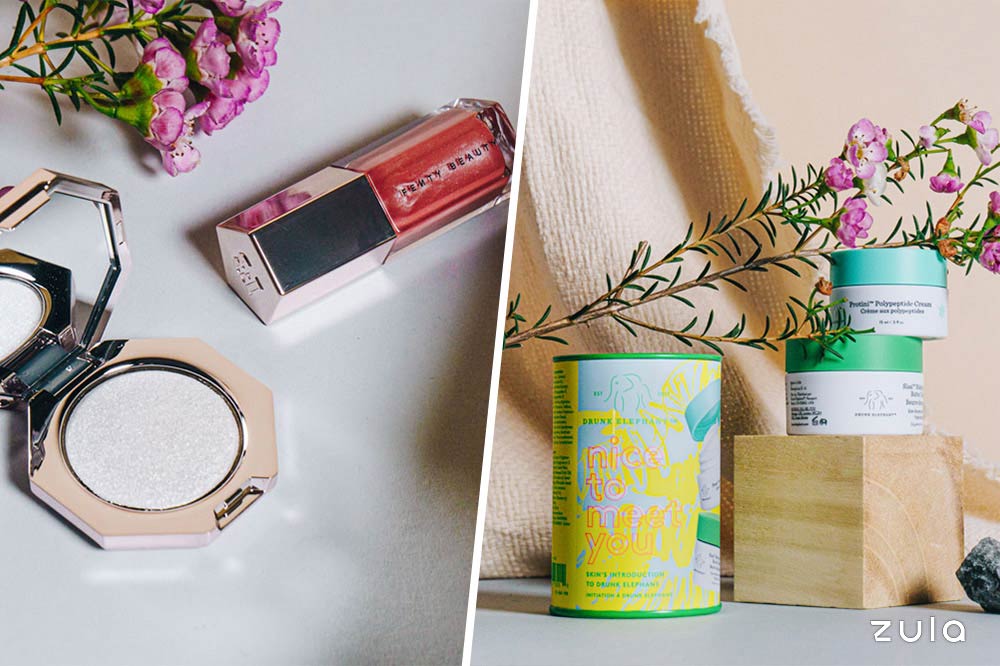 Be it cult brands like Fenty Beauty and Drunk Elephant or new brands like Wishful and Glow Recipe, there's no better time to experiment with your skincare and makeup routines. Everything on the site will be applicable for the discount, besides sale items.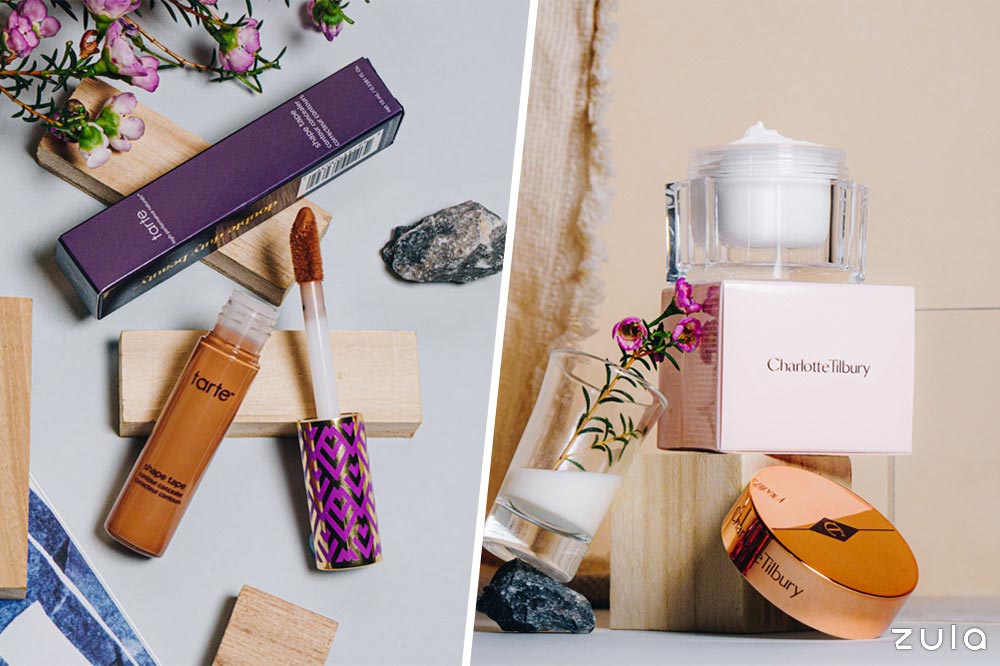 For those thinking it's too good to be true, here's the deal spelled out for you: Gold and Black Beauty Pass Members will enjoy 20% off all Sephora items, while White Beauty Pass Members get 15% off all products.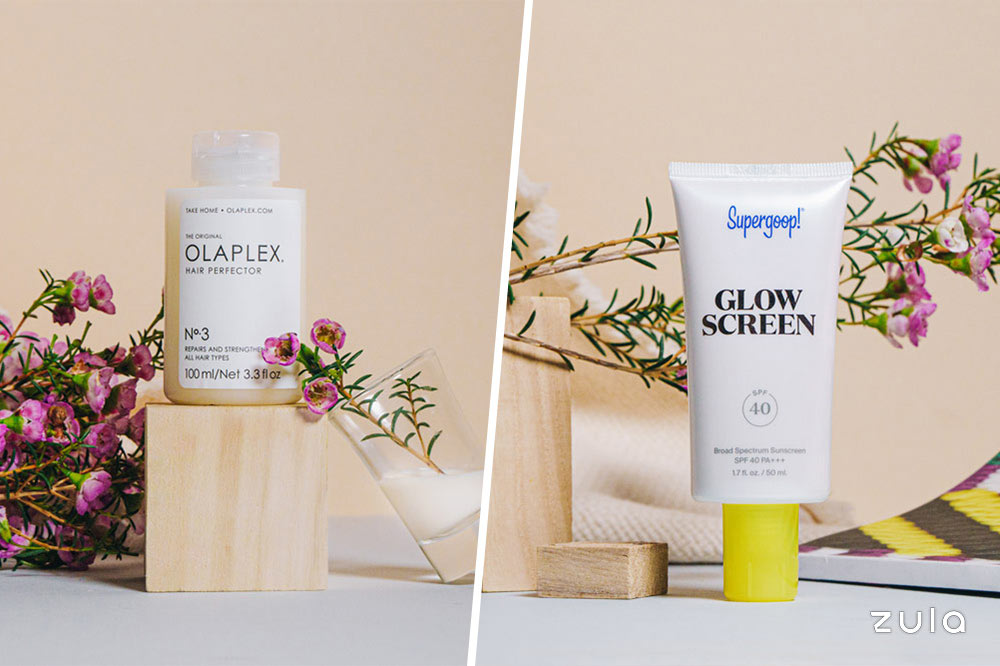 Gold Beauty Pass Members will receive early access to the sale, so your shopping ventures can start from 9 September all the way to 13 September. Black and White Beauty Pass Members, wait just 1 day and you can jump on the bandwagon beginning 10 September.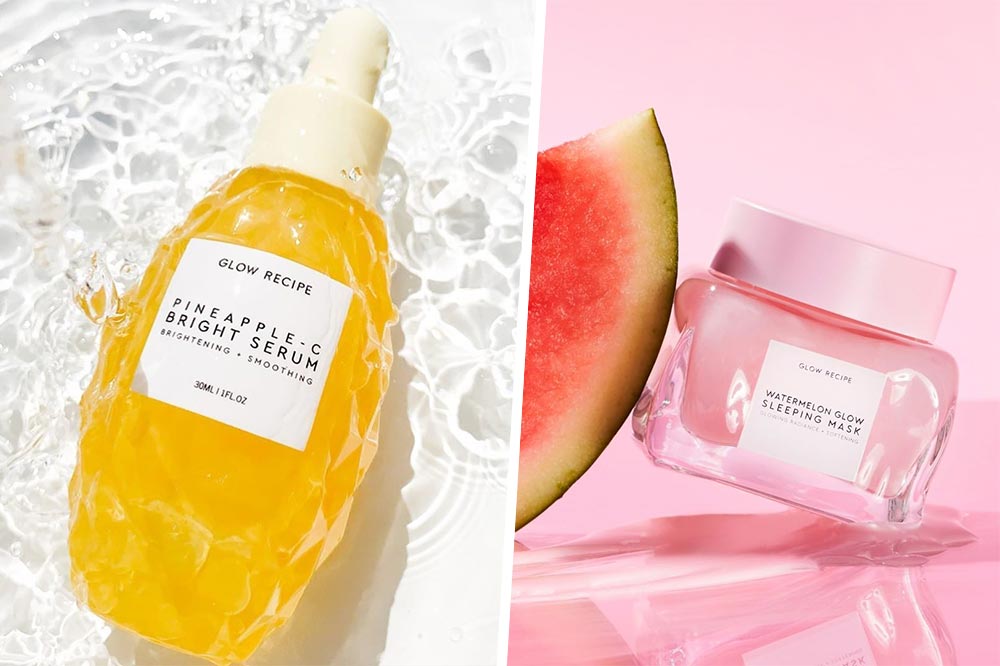 Source
Pro-tip: If you've been lusting over Glow Recipe's range of fruit-infused skincare products, and are wondering if they'll work for your skin type, this is the perfect time to try them. The same 15% or 20% discount based on your Beauty Pass tier applies to this highly covetable brand, which just landed on Sephora's shelves. 
If the FOMO is real because you've yet to become a Sephora Beauty Pass Member, fret not. You can sign up to become a White Tier Member now. It's free and instant, and the best part is, you'll get that awesome 15% discount during the sale.
Find your new beauty BFFs online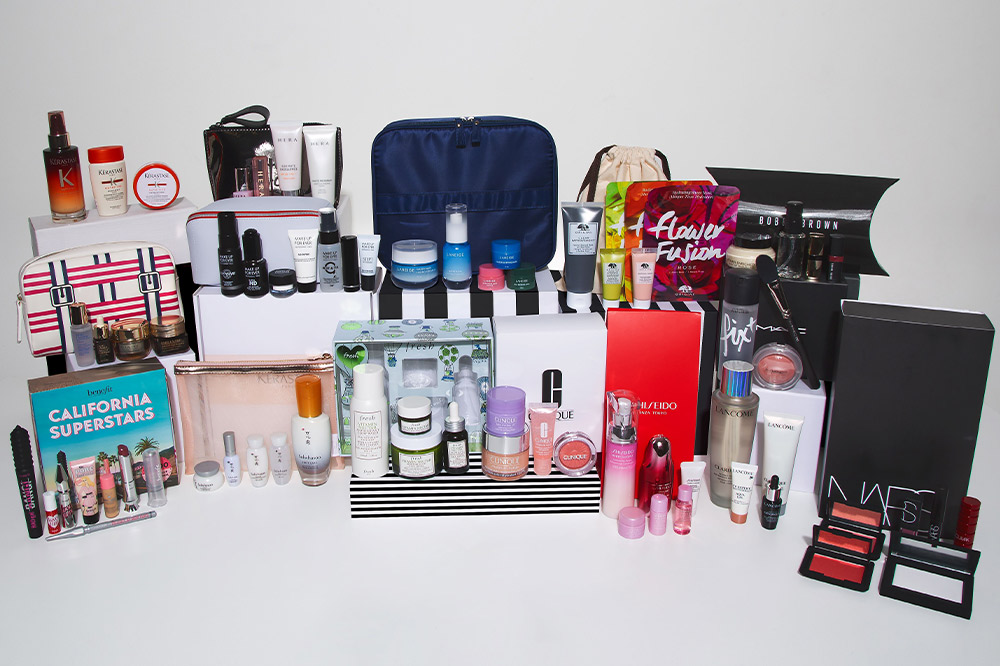 Image courtesy of Sephora
On top of enjoying up to 20% off storewide, Sephora has also assembled a series of online-exclusive Beauty Bestie Boxes to help you find your new holy grail beauty products. These mono-brand boxes contain a set of iconic products with savings of up to 60%. That means you can try all the brands you've been eyeing to see if they fit into your beauty routine. 
There are 15 brands up for grabs in total, with 5 brands launching at 10am daily from 9 to 13 September, exclusively on Sephora's website. These include skincare, makeup and haircare brands, such as Sulwhasoo, Fresh, Shiseido, NARS and Kérastase.
Check out the Beauty Besties Box page on Sephora's website to find out the release schedule, so you can mark your calendar accordingly.
Get your hands on exclusive freebies in-stores and online
Here's another pro-tip: Depending on whether you're shopping in-store or online, you'll receive different gifts with your purchase at the Sephora Beauty Pass Sale. Savvy shoppers, you know what to do. (Read: shop the sale on both platforms, of course.) 
Online gift with purchase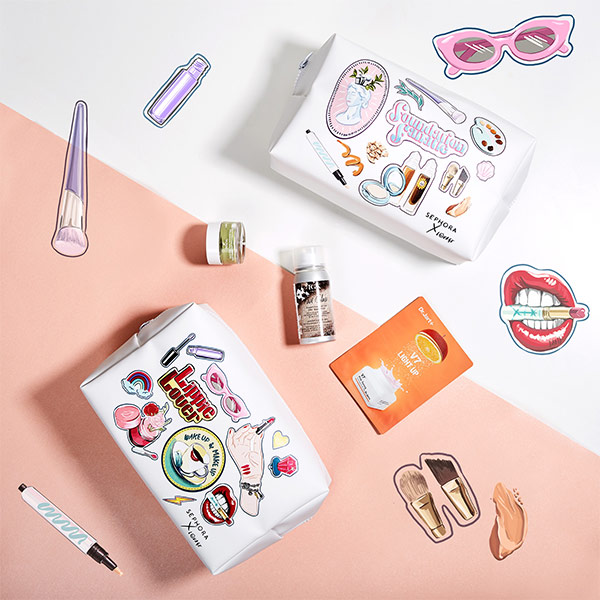 Image courtesy of Sephora
Sephora has teamed up with Singaporean female artist, Tiffany Lovage, on 2 exclusive pouches. Whether you're more of a lippie lover or foundation fanatic, let your pouch do the talking for you. 
Gold Beauty Pass Members will receive the Sephora Beauty Obsessions Pouch with any purchase, while Black and White Beauty Pass Members can cop the pouch with a minimum spend of $250 in 1 transaction. Keep in mind that it's limited to 1 redemption per member, is only redeemable for online purchases and while stocks last.
In-store gift with purchase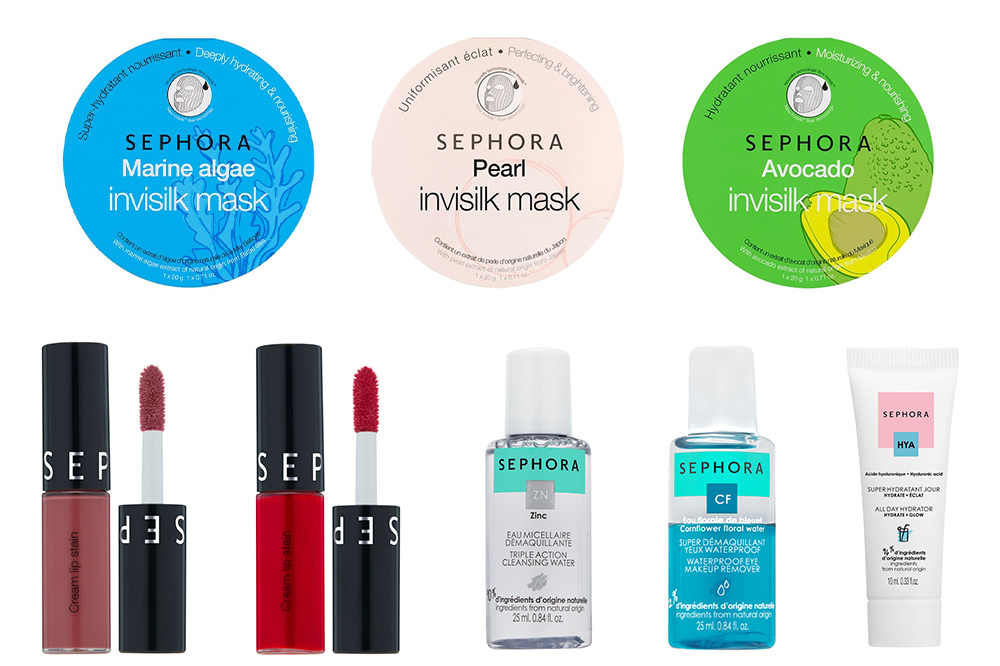 Images courtesy of Sephora
In-store shoppers, the grass is also green on your side. Gold Beauty Pass Members will receive a 3-piece Sephora Collection mask set with any in-store purchase. 
Black and White Beauty Pass Members can redeem a 5-piece Sephora Collection Deluxe set, limited to 1 redemption per member, and while stocks last.
Preparing yourself for the sale
So you're all pumped for the big event, checking out all the palettes and skincare products on the site and adding them to your cart. While you may be a tech-savvy millennial yourself, here are some additional tips for you to make sure you get the most out of the sale.
If you're not sure whether you can rock a smokey eye or red lip, download the Sephora app on your device and use the in-app Virtual Artist. The Virtual Artist has a multitude of options for you to virtually play around with different makeup looks. You can try on different lipstick colours, eyeshadow shades and even false lashes, so you know which items best suit you.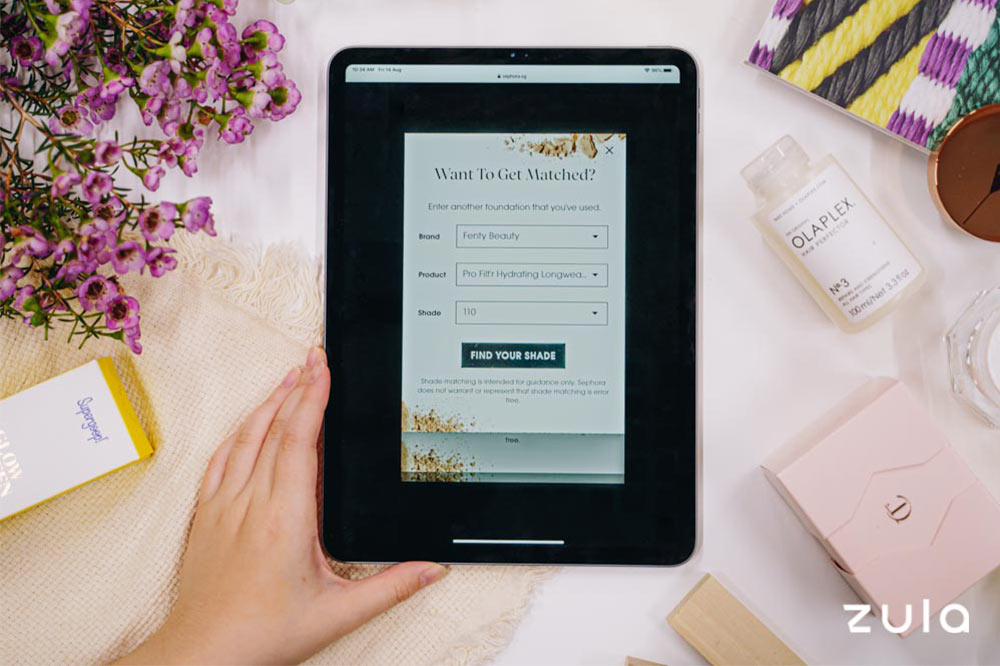 When it comes to makeup for your face, the Shade Finder is an amazing tool. All you have to do is enter the brand, product and shade of the product you're currently using. You'll then be presented with the matching shade for the foundation, concealer or tinted moisturiser you're interested in.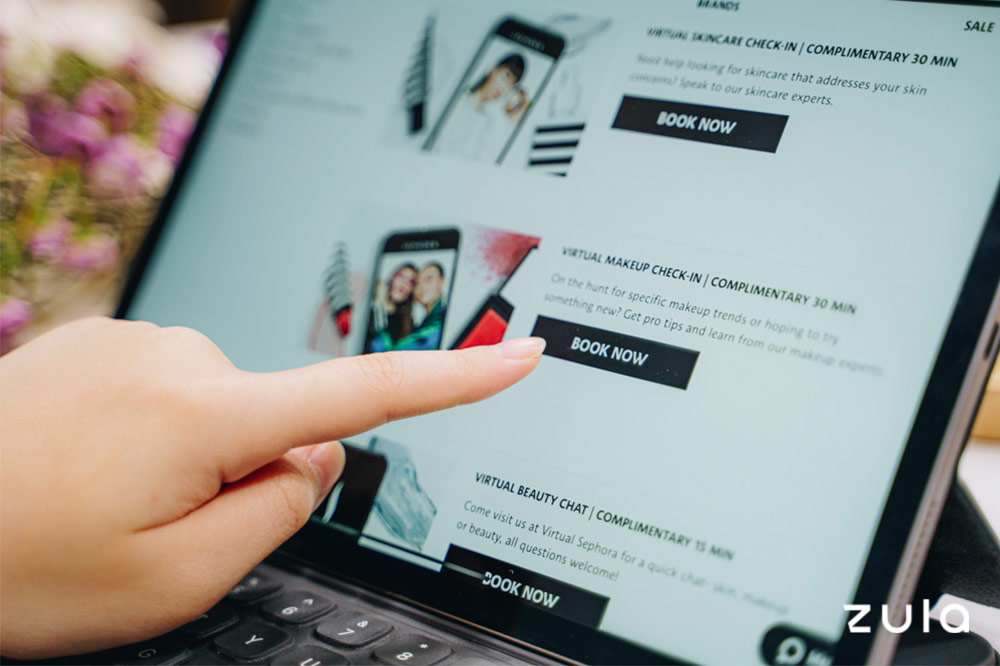 For the ultimate hack, book a Virtual Beauty Consultation with the experts from Sephora before the sale. During your one-on-one Zoom call, you'll be able to ask all your burning skincare or makeup-related questions and get personalised recommendations. After the call, add the items to your wishlist, and get ready to add to cart once the sale starts. 
But say you're not the type to make big purchases online, and prefer to check the items out for yourself. The Sephora store locator helps you find your nearest Sephora store, so you can plan your route there and make a beeline for your shopping escapade.
During this sale period, all Sephora stores will have extended opening hours from 10am to 10pm. Whether it's before brunch, after dinner or any time in between, you'll have more than enough time to check out the deals IRL.
Sephora Beauty Pass Sale For The Makeup & Skincare Junkies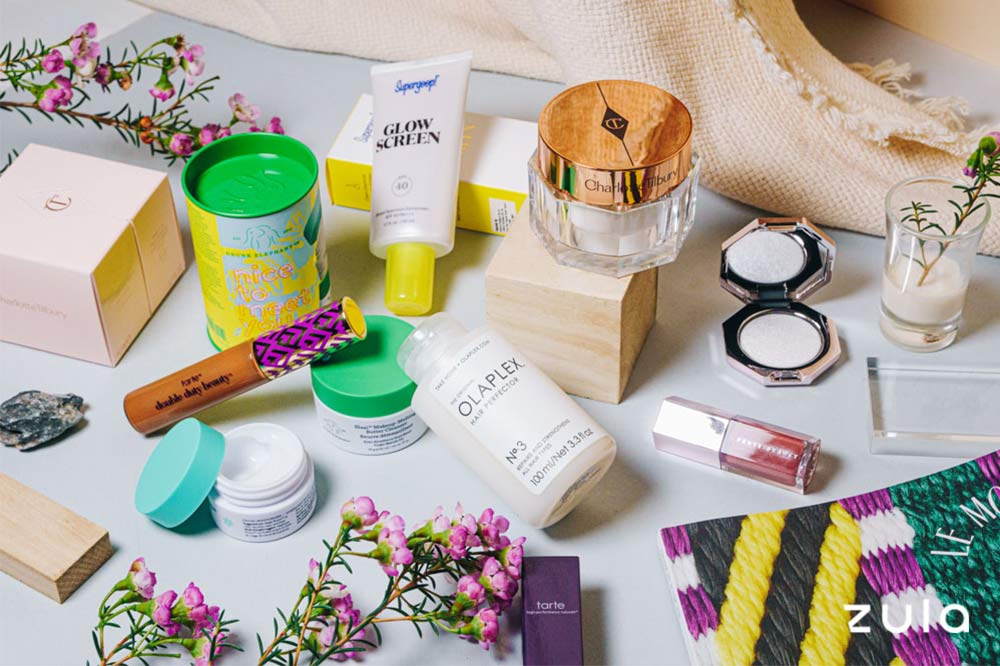 By this point, odds are you're bringing your A-game and are on standby to make the most out of the Sephora Beauty Pass Sale. The sale will happen in-stores, and online on Sephora's website and app (available on iOS and Android). It runs from 12am on 9 to 13 September 2020. 
One last word of advice—remember to make good use of the wishlist function on the website to save your faves. Good luck, and may the odds be ever in your favour. 
This post is brought to you by Sephora.
Zula photography by Huy Pham.
Cover (middle): Source
Also read:
25 Singapore Female Artists Who Are Reinventing The Local Arts Scene For Millennials