Sex Toys For Men
Sex toys might be a common tool for women, sometimes neccessary to achieve a satisfactory experience. But, sex toys for men are often a road to orgasm less travelled. After all, some may question why spend money when your hands are perfectly serviceable to do the job  – literally. 
However, sex toys come with a range of benefits. They can train you to last longer during sex, help with erectile dysfunction and enhance intercourse. And, of course, give you more intense orgasms overall. 
We've compiled a list of 15 sex toys for men on the market today. If you're a guy who's curious to liven up the bedroom experience and enter the realm of toy play, or a lady looking to spice things up for your lad, this guide will certainly come in handy.
Strokers and sleeves
When it comes to sex toys for guys, strokers and sleeves are a good place to start. One can say they're somewhat familiar, resembling the experience of vaginal or oral sex, handjobs or traditional masturbation. They're also simple to use. Just pop a bit of lube, insert, stroke (or thrust) and climax. 
1. Arcwave Ion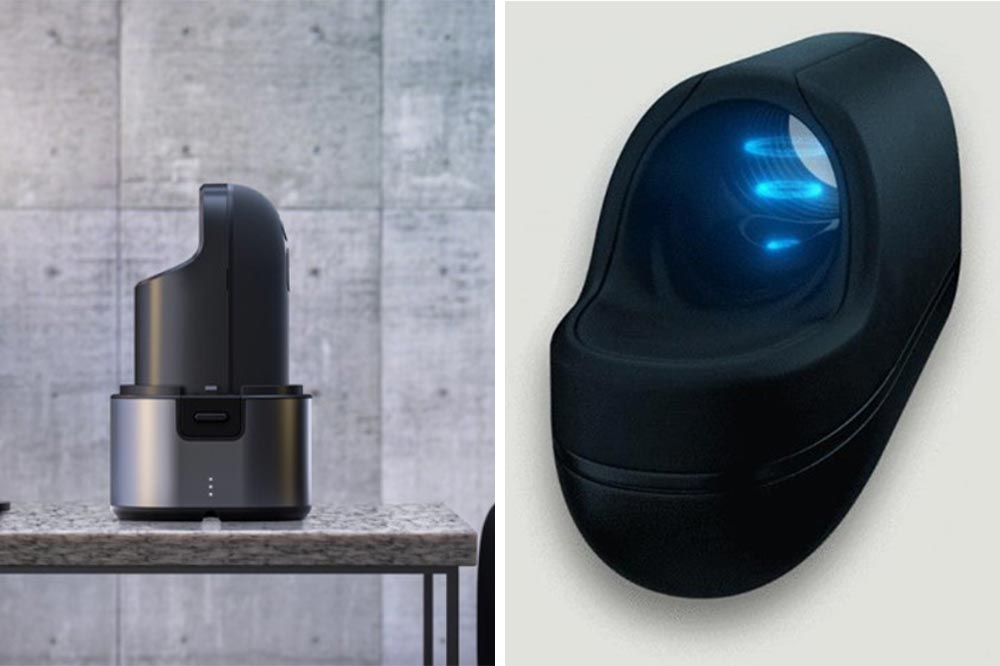 The Arcwave Ion might look intimidating at first, given its futuristic appearance. But, once the stroking starts, the confusion ends. 
This device employs Arcwave's proprietary Pleasure Air technology. While stroking, air is blown on the frenulum (the tissue connecting the penis head and shaft), stimulating the highly sensitive pacinian receptors. Mixing stroking with Pleasure Air creates a dual-stimulation sensation which, according to one reviewer, "make[s] you cum like a cannon". 
Ion also incorporates Smart Silence, only turning on when sensing skin contact so you can use it discreetly. Plus, the device can be twisted apart to separate dry portions from electrical components for ease of washing. It also comes in a sleek discreet charging case so you can keep it conveniently on your bedside without curious looks from others. 
Price: From $280
Where to buy: Amazon, Lazada, Guardian
Website | Facebook | Instagram
2. The Handy Masturbator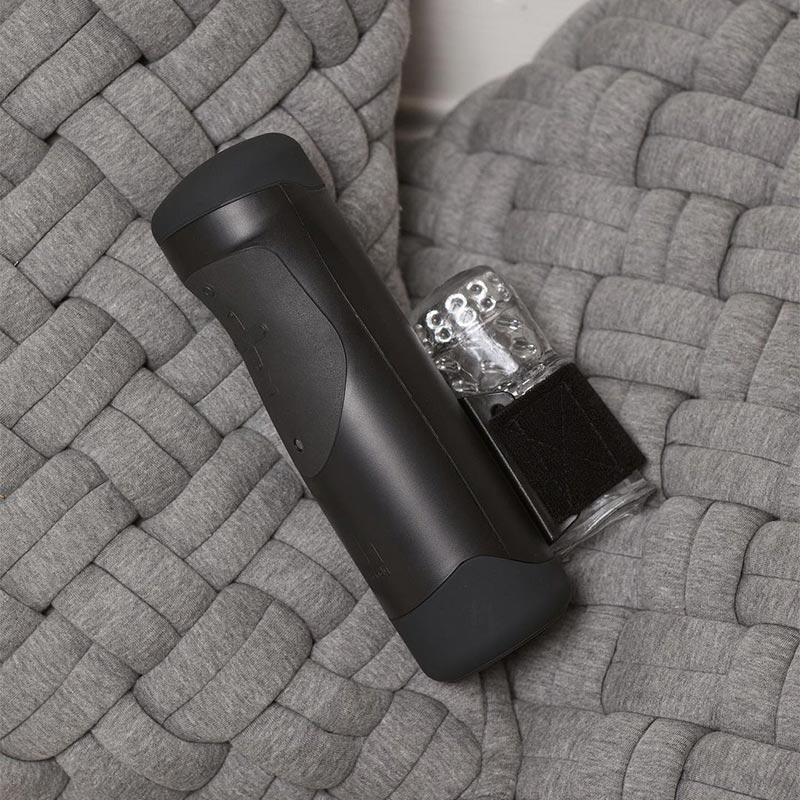 Technological innovations aren't limited to the Ion. The Handy Masturbator has its fair share of them. We won't mince words – this device is basically an automated handjob machine. But, it'll give you a better tug than Mr. Rightie (or leftie) ever will. 
Equipped with stroke speed and length control, your experience with The Handy can be customised to your liking. Stroke speeds can be toggled up to 10 strokes per second, which unless you're The Flash, is faster than a human hand can hope to achieve. Additionally, a velcro strip is attached, meaning you can adjust the tightness of the textured sleeve depending on the penis girth. 
If you're into the realm of VR porn, or just watch porn in general to feel aroused, The Handy boasts video synchronisation. The device "move[s] to the motion of movies" to create a truly immersive experience. 
Price: $169
Where to buy: The Handy
Website | Facebook | Instagram
3. Fleshlight Stamina Training Unit
While technology is cool, sometimes it's good to strip things back to basics. Go manual with Fleshlight's Stamina Training Unit. As its name implies, this sleeve is designed for practice by replicating the feeling of vaginal sex. This is great for guys who want to train themselves to last longer or perfect their technique for actual intercourse. 
The Stamina Training Unit is also compatible with Fleshlight's shower mounts. When equipped with the mount, the sleeve can be stuck on most walls, allowing for a "hands-free" thrusting experience. Overall, the Stamina Training Unit will train you to be so good in bed, you might even get cocky. 
Price: From $67.42
Where to buy: Cherry Affairs, Lily Hush
Website | Facebook | Instagram
4. Fleshjack Vibro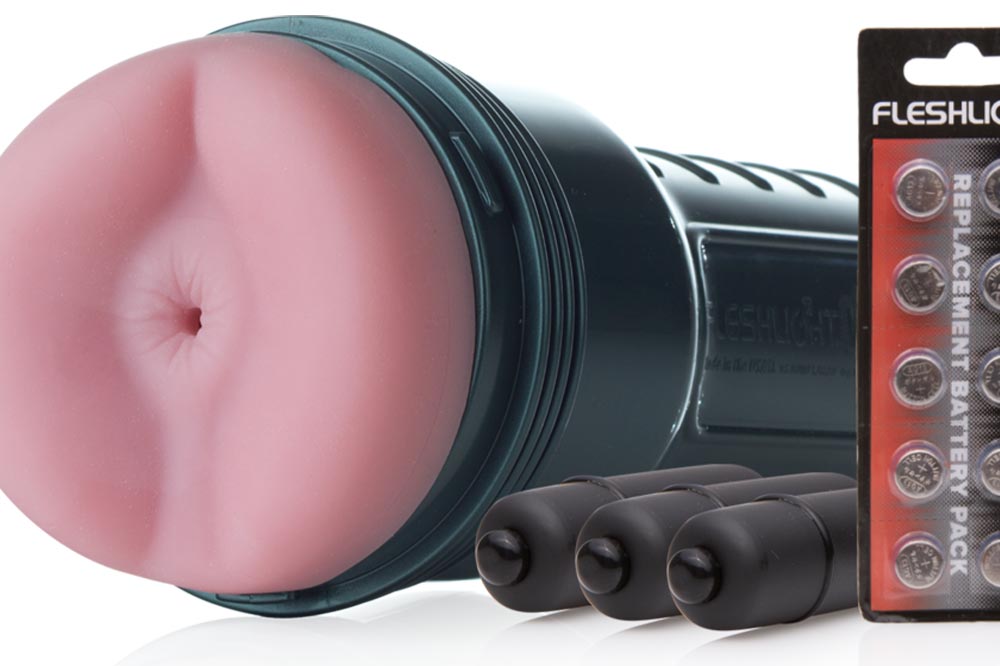 Fleshjack markets for gay men, that's why their sleeves like Vibro have orifices that resemble the anus instead of vaginas. But, their sleeves also make a good entryway for straight men who want to experience the sensation of anal sex. 
Complete with an insertable length of 8.5 inches that can accomodate the most well-endowed men, this sleeve delivers vibrations to the shaft through concentric fingers along the sleeve. Three removable vibrating bullets are provided so you can toggle the level of stimulation delivered too.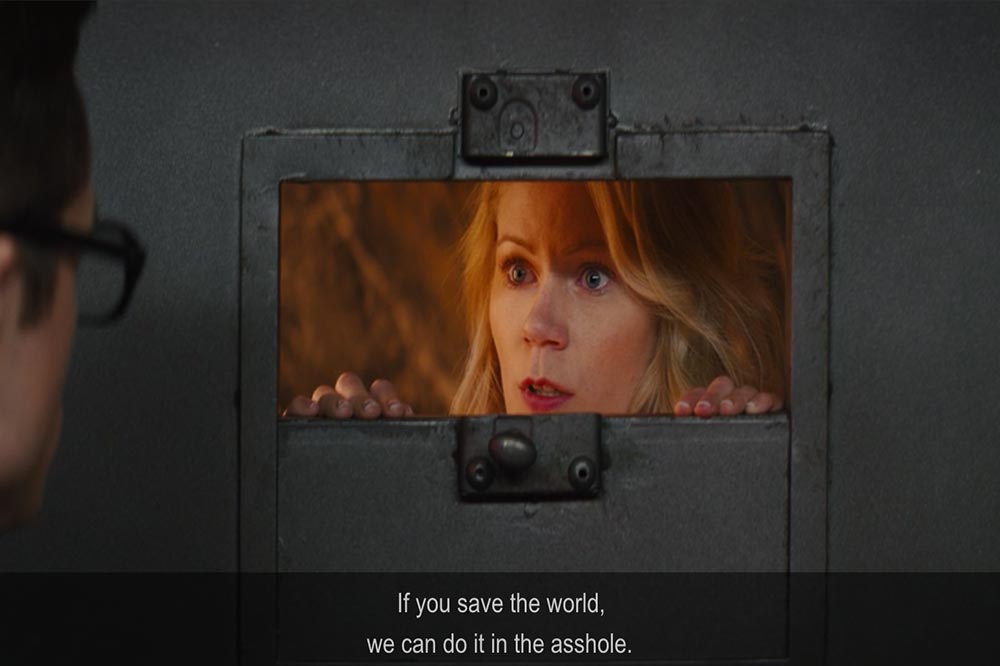 Image courtesy of Disney+
And, my fellow men, there's no need to feel uncomfortable at the thought of anal sex. Just remember how excited Eggsy from the spy movie, Kingsmen, got when offered the chance to "do it in the asshole". 
Price: ~$156.57
Where to buy: Fleshjack
 Website | Facebook | Instagram
5. Tenga Egg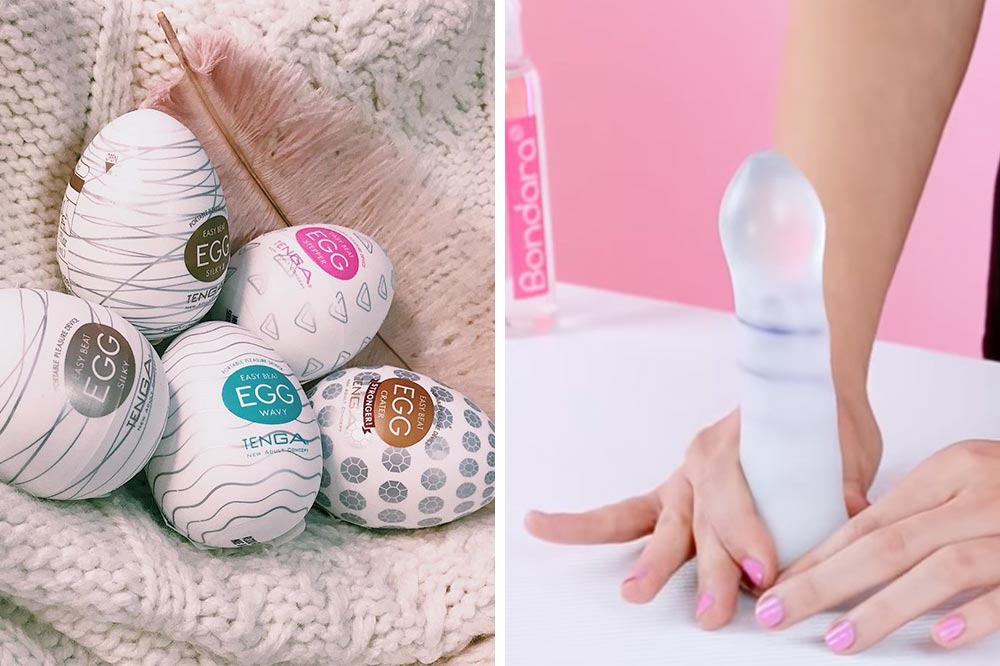 Comical appearance aside, the Tenga Egg is a budget-friendly way to get acquainted with sex toys without breaking a budget. Each egg retails for about $7. An incredibly stretchy sleeve that can accommodate up to a whopping 12 inches is stored within the egg. The sleeve is also disposable, meaning you won't have to worry about cleanup after. Here's looking at you, messy guys. 
Fitting with the egg theme, this sex toy is also sold in a carton of half a dozen. Each egg has a different texture within the sleeve, so you're free to experiment away and see which one fits best. 
Price: From $6.70
Where to buy: Cherry Affairs, Pleasure Hobby, Watsons
Website | Facebook | Instagram
Also read: 
15 Blowjob Tips And Techniques To Improve Your Oral Sex Skills In The Bedroom & Reduce Gag Reflex
Butt Plugs, Dildos and Prostate Massagers 
If sex toys for guys are an unfamiliar concept, then anything that goes up the butt is just simply unchartered territory. Some guys might even find such toys to be "emasculating" or only reserved for gay men. But, the prostate, located within the male's anus is actually a major erogenous zone. Many refer to it as the male G-spot, or P-spot. Toys that stimulate this spot might rock your world in a way you never thought possible. 
6. Doc Johnson Wendy Williams Anal Training Kit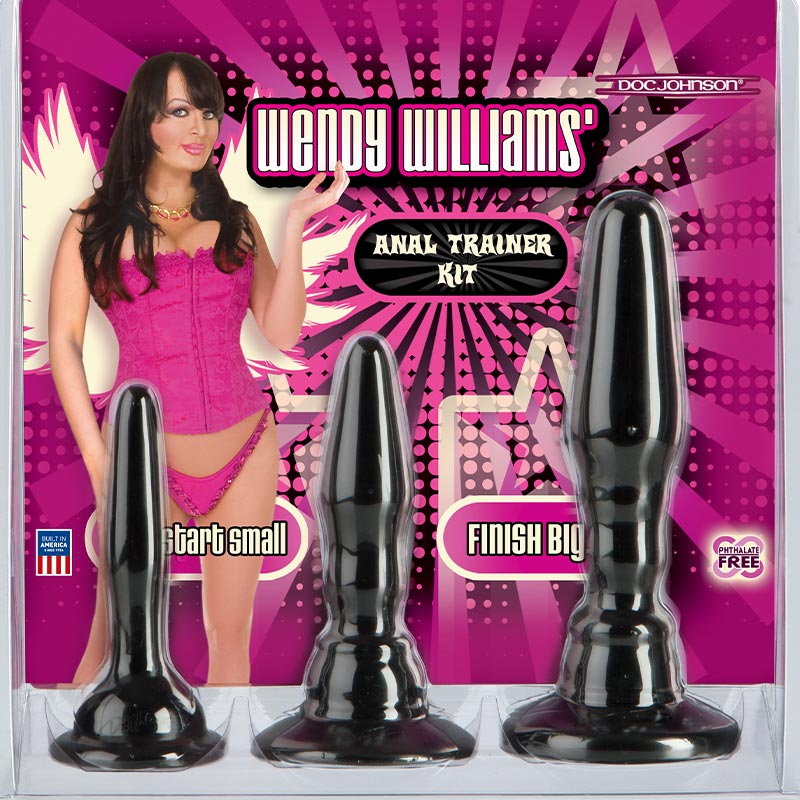 Most things in life usually require practice to get used to it. And, with butt stuff? No exception. For most guys, heading straight for the big guns to stimulate the prostate usually ends with more pain than pleasure. This is where the Anal Traning Kit from Doc Johnson comes in. 
The kit comes with 3 butt plugs with increasingly bigger sizes. As the packaging states, you'll just need to "start small" and "finish big" to ease yourself into the practice of inserting toys into the anus. Priced at around $29, the kit is also an inexpensive way to test the waters to see if butt stuff is up your alley. 
Price: From $29
Where to buy: Cherry Affairs, Love is Love
Website | Facebook | Instagram
7. Fun Factory Duke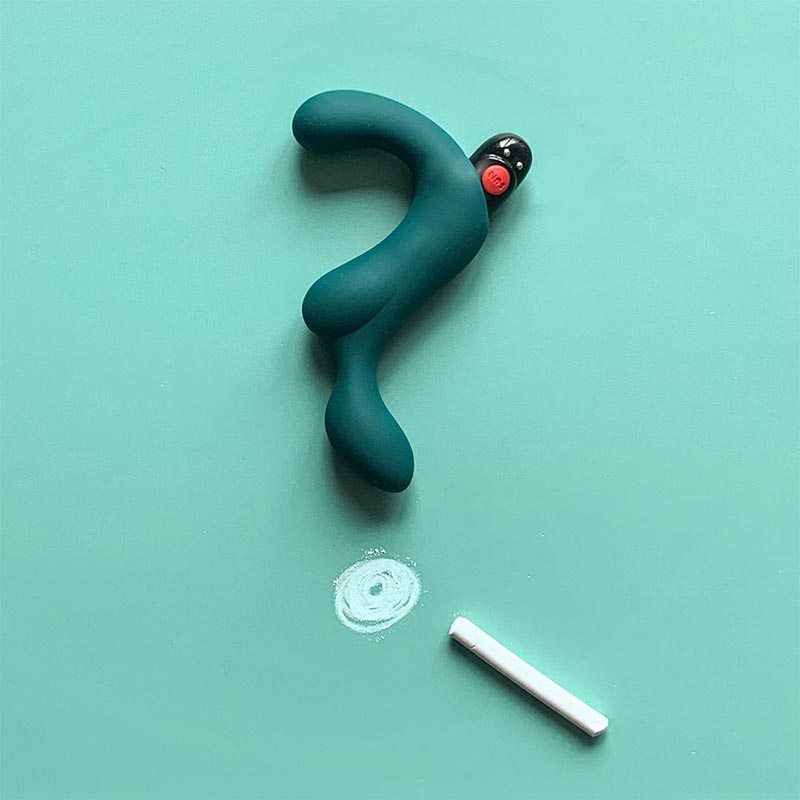 Once you've eased yourself into butt stuff, you're free to explore this hole new world. A good place to start would be the Fun Factory Duke. 
This vibrating prostate massager is specially designed to hit 3 erogenous zones, for a more holistic "whole-body" orgasm. The plug is curved to reach a deeper portion of the anus in addition to the prostate. It targets the perineum too, the highly sensitive area between the testicles and the anus (aka the male taint). 
Now, I'm no Orgasms 101 professor, but a pro tip is to use a prostate massager while having regular penetrative intercourse. This provides a double stimulation experience for the man to experience a more intense climax. 
Price: $83.33
Where to buy: Cherry Affairs
Website | Facebook | Instagram
8. Lovense Edge 2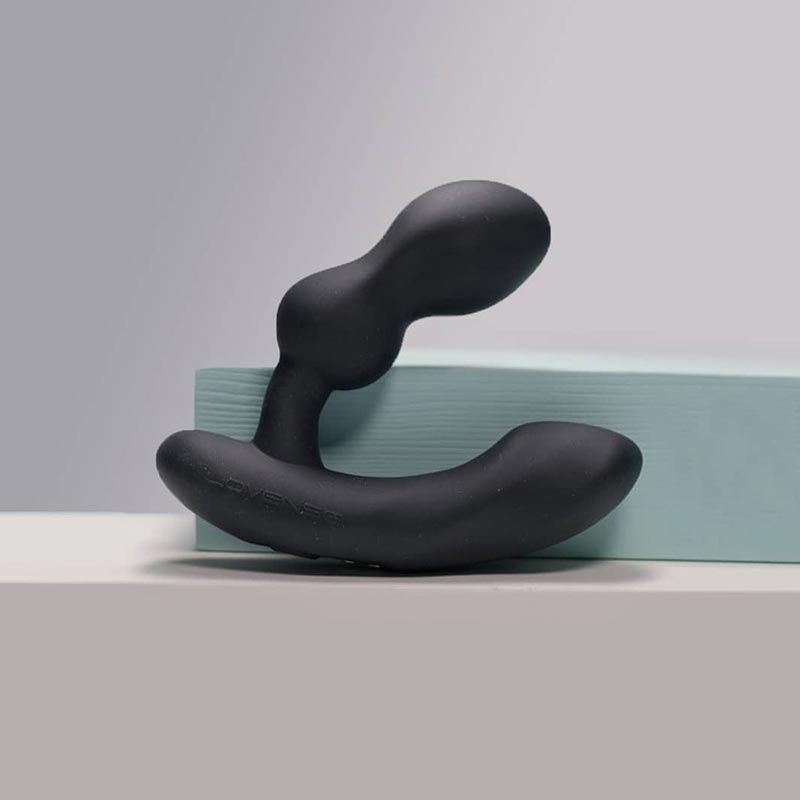 Another vibrating prostate massager worth trying out is the Lovense Edge 2. It is equipped with useful features such as an adjustable head to ensure it hits right at the P-spot, and different vibration settings to control the level of sensation. 
However, the main selling point of the Lovense Edge 2 would be its remote-controlling app feature. The device can be connected via bluetooth so you can activate the vibration with a tap of your phone – a good way to do some teasing for the more playful couples. 
The Edge 2 can also be controlled via the internet. Ladies, even if your man is halfway across the world, you can still get him gripping at the sheets. *Alexa, play "Cyber Sex" by Doja Cat.*
Price: $169.90
Where to buy: Lazada, Horny.sg
Website | Facebook | Instagram
9. Anal Fantasy Inflatable P-spot Massager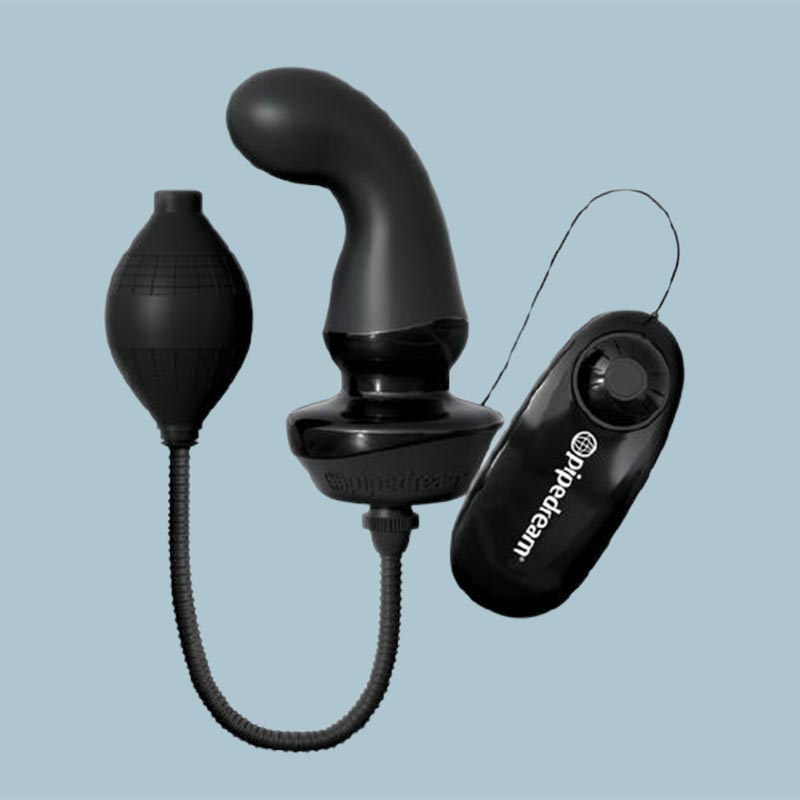 Anal Fantasy's Inflatable P-spot Massager will be a 2-in-1 experience for guys out there. While the thought of something literally expanding in your anus might be intimidating, it's actually pretty safe, and pleasurable. 
As the massager vibrates and stimulates the prostate, you can continuously squeeze air into it. When the massager head expands, it'll cause you to feel the vibration on all 4 walls of your anus. Truly an unusual yet mind-blowing sensation you never thought you needed.
Price: $62
Where to buy: Love is Love
10. B-Vibe Cinco Anal Beads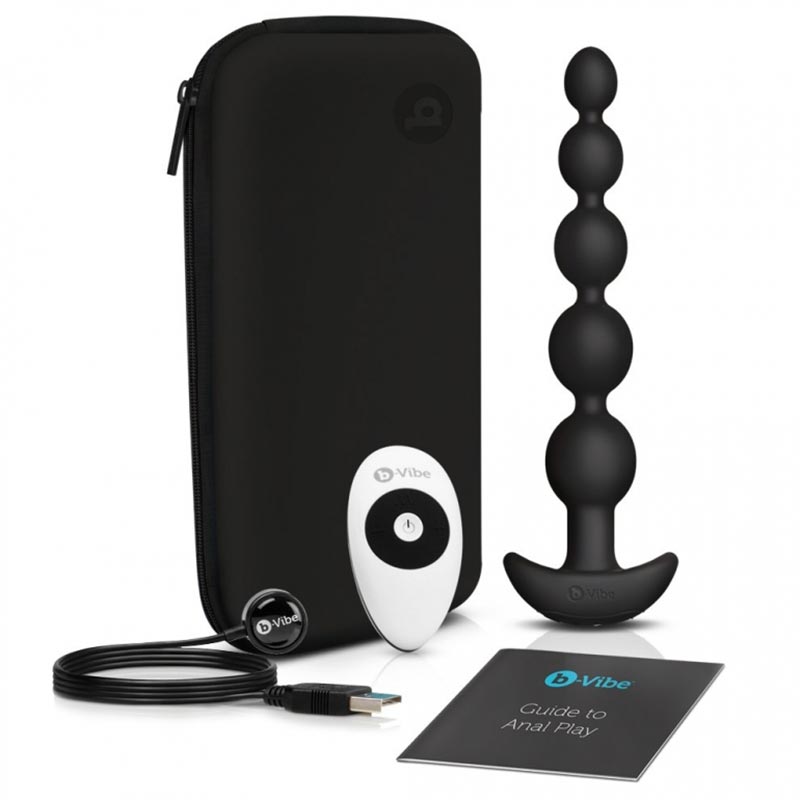 I think toys like B-vibe's Cinco Anal Beads have earned a bit of an unfair reputation on the internet for being dangerous. In reality, they're perfectly safe. If used properly, of course. 
The beads on this device are tapered, gradually increasing in size. Novices can ease their way in with one or two beads while veterans can go all-in with beads. Word on the streets aka the internet, is that feeling the beads pop in and out, especially at the point of climax, is extremely pleasurable. 
B-vibe's device is engineered with a couple-centric design. Wearing it during intercourse provides a stimulating sensation to both parties, delivering vibrations as it shifts around to both him and her. 
Price: $289
Where to buy: Lazada
Website 
11. Le Wand Stainless Steel Bow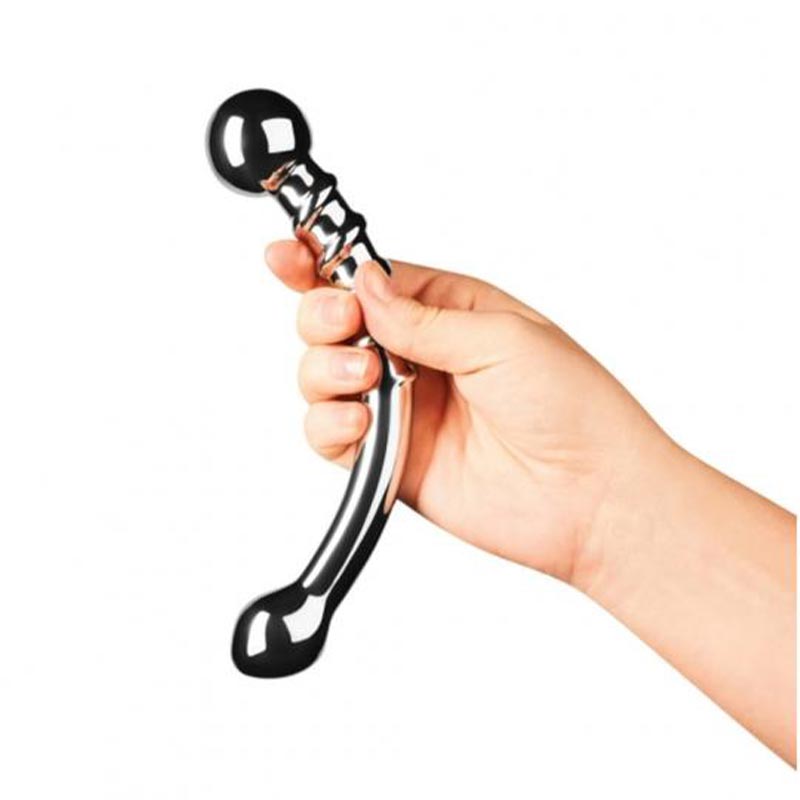 Le Wand is known for its vibrating massages for women, but their Stainless Steel Bow is a great choice for unisex use. It has two differently-shaped ends: a bulbous one to be used as an exerciser and a teardrop end that effectively targets the P-spot.
Since the bow is made out of metal, a good conductor of heat, it is exceptionally good for temperature play. Heat the bow, or make it ice cold for an enhanced sexual experience. 
Price: $219
Where to buy: Love is Love
Website | Instagram
Penis Rings 
For the uninitiated, Penis rings are typically worn at the base of the shaft. They restrict blood flow from the dick, allowing one to sustain a harder and longer erection. Penis rings can also delay ejaculation, allowing you to last longer before orgasm to result in an explosive finish.
In the wise words of Queen Bey herself: "if you like it, put a ring on it."
12. We-vibe Verge and Pivot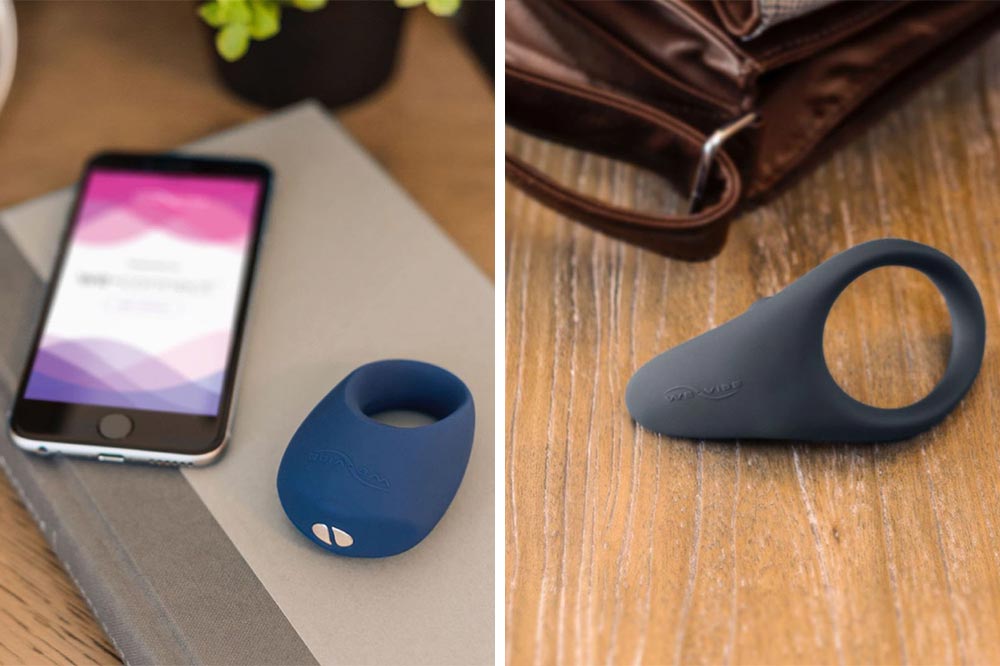 We-vibe's Pivtot (left) and Verge (right)
Source
Vibrating penis rings, like We-vibe's Pivot and Verge, kill two birds (don't worry we're not talking about yours) with one stone. 
On one hand, vibration coupled with restricted blood flow makes for a doubly satisfying finish. On the other, the very same vibrations can be euphoric for your partner too. When the rings are worn during intercourse, the vibrations are delivered to the woman's clitoris, stimulating the highly-sensitive area in the process. 
The distinguishing factor between the 2 is that Verge is shaped to stimulate the perineum as well. That aside, both are made with stretchy silicon for an easy fit and can be controlled by an app with different vibration modes. 
Price: From $160
Where to buy: Horny.sg 
Website | Facebook | Instagram
13. Fifty Shades of Grey Again and Again Adjustable Cock Ring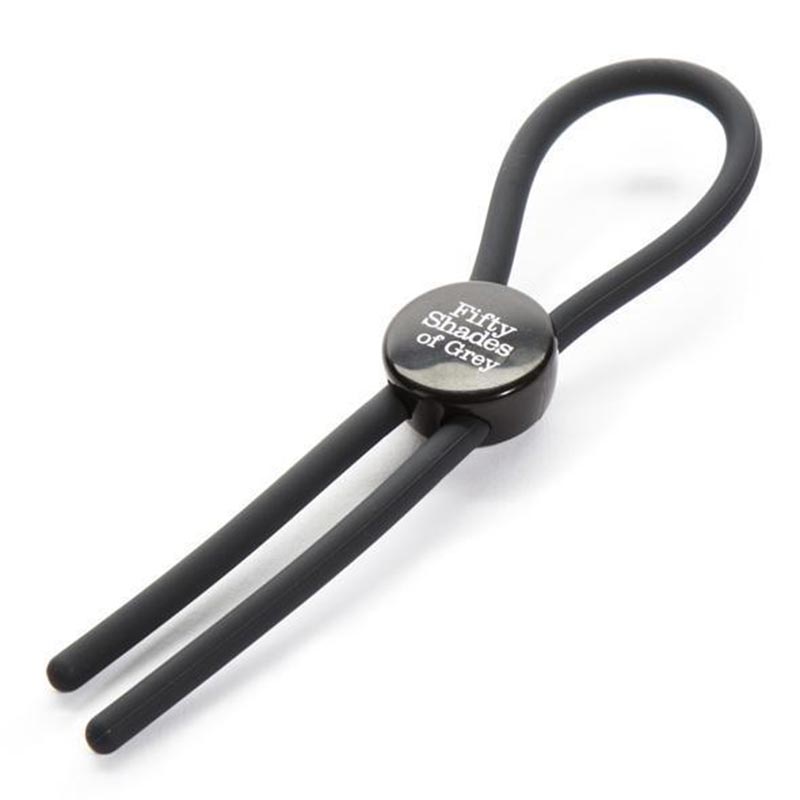 Yes…we're talking about that Fifty Shades of Grey. But no, BDSM is not involved here. Instead, the Again and Again Adjustable Cock Ring may be what you need to whip your bad boy into shape. 
Rather than a ring, think of this tool as a lasso for your dick. The diameter can be easily adjusted, depending on the girth of your penis. If you're feeling up to it, you can even make it super tight around the penis for a more intense, leg-shaking session. 
Price: $19.85
Where to buy: Cherry Affairs
14. Pipedream Fantasy C Rings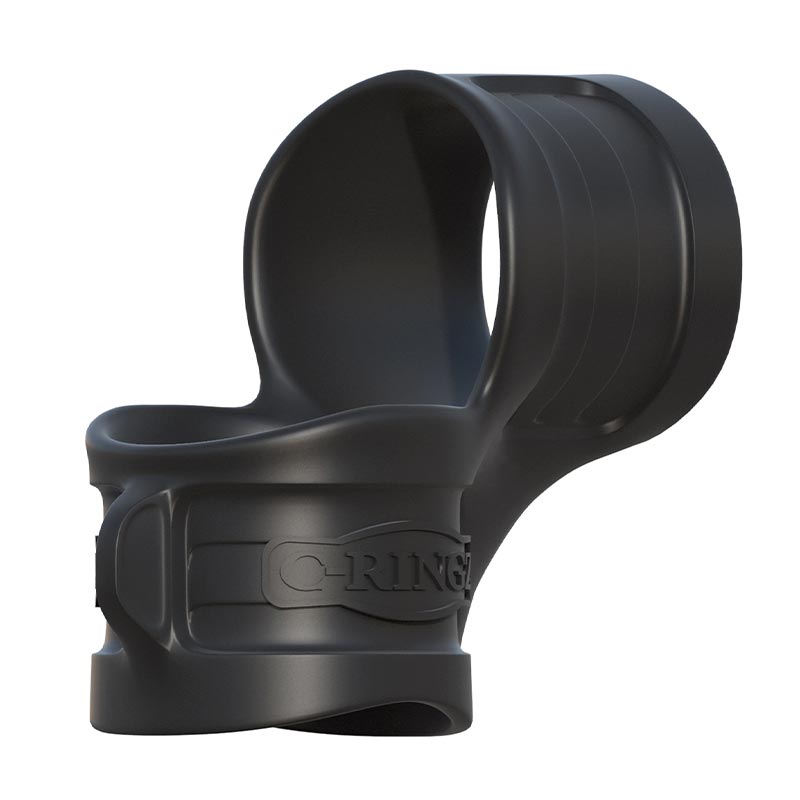 Pipedream's Fantasy C-Rings are designed for a snug and tight fit, promising maximum sensation. 
If you're willing to experiment even further, then try out their Mr. Big Cock Ring & Ball stretcher. The ring stretches out your testicles, clamping down to make them stiffer and harder. This prevents your balls from retracting upward, causing even more delays in ejaculation. 
Price: Depends on the ring
Where to buy: Horny.sg
Website | Facebook | Instagram
15. Screaming O Vibrating Disposable Cock Rings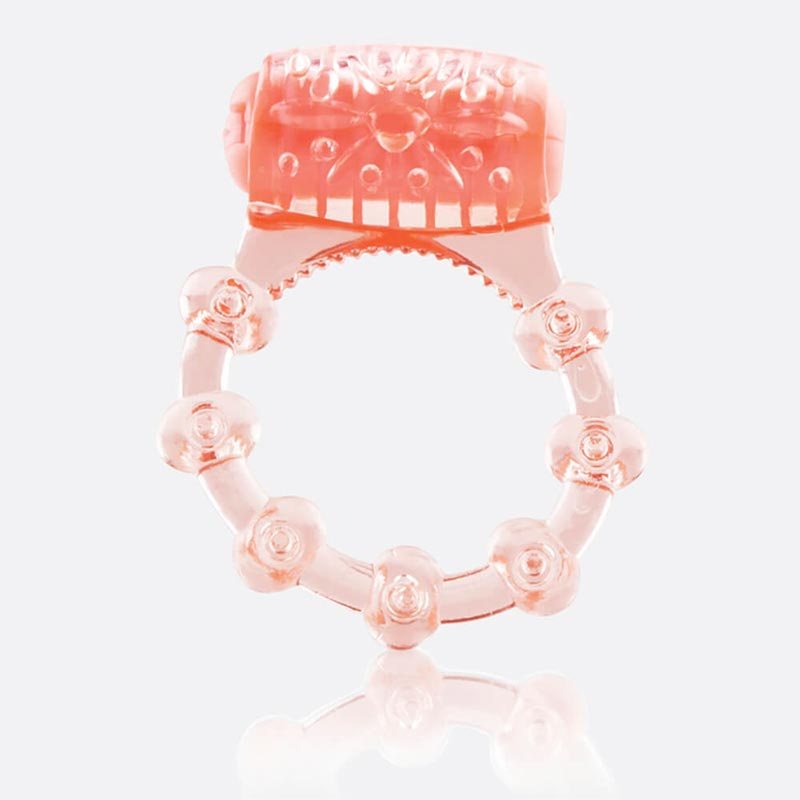 Sexual preferences are incredibly subjective and personal. What gets one person going, may be a turn-off for another. Hence, sex toys such as Screaming O's Vibrating Disposable Cock Ring are good tools to figure these preferences out. 
Even though it's disposable, you still get the added stimulation from vibrating motors. TLDR; this is useful to see if vibrating rings are your or your partner's cup of tea before financially committing to one.  
Price: $6
Where to buy: Cherry Affairs
Website 
These Sex Toys For Guys Can Elevate Your Sex or Masturbation Experience 
Ultimately, sex and masturbation is all about experimenting to see what works for you. So guys, don't be afraid to get out of your comfort zone! But, don't forget safety too. 
Now, you're armed with this list of 15 sex toys for men here cometh the time to up your pleasure game –whether solo or partnered. We hope your next bedroom venture will give you that spine-tingling and hip-quivering, free of sobering post-nut clarity orgasm you so desire. 
Be sure to check out our list of blowjob tips for more ways to enhance your sexual encounters too.  
Also read: 
10 Sex Myths Debunked, Like Does It Help Us Lose Weight & Can You Tell His "Size" From His Shoe?