Shein Pop-Up
Now that we're inching closer towards the new year, the saying "new clothes, new me" seems to be an appropriate reason for us to do some shopping, especially before the GST hike.  
Whether you're going shopping for a year-end gathering outfit or getting ready for CNY, you'll be thrilled to know that fast-fashion brand Shein is having a physical pop-up at 111 Somerset from today to 20 December 2022 that takes consumerism to the next level.   
The pop-up
Known as the Fantasy Pop-Up, the Shein pop-up will be open for a week, from 10am to 10pm daily. Since the pop-up opens even after dinner, busy OLs can still drop by for a fit purchase before heading home.    
What's so amazing about the Shein pop-up is that you will finally get to see and try on their apparel before making a purchase. With over 1,000 styles that are refreshed by the hour, Shein is truly taking fast fashion to a literal level.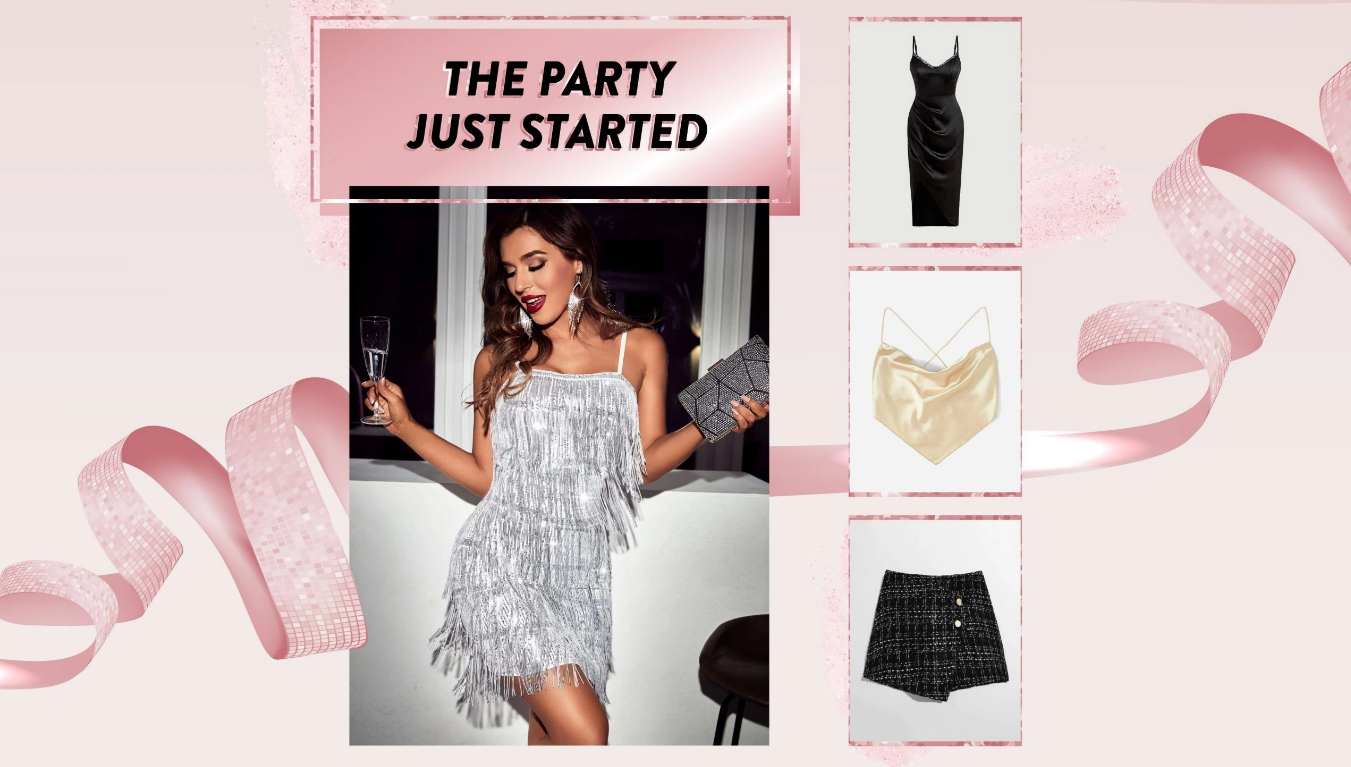 Search for your perfect party outfit at the pop-up
Source
Expect steals like this sparkly silver, fringed mini dress, perfect for any upcoming year-end party. 
Even if you're not looking for party gear, those looking to spruce up their wardrobe with street fashion can also consider dropping by the pop-up. You'll be able to find basic T-shirts, loose pants, and even plaid shirts for an everyday look. 
FYI, Shein also has their own line of cosmetic products under the brand Sheglam. The pop-up will feature Sheglam's bestsellers, and you can even score free samples to try out at home. 
As an opening special, customers who spend a minimum of $5 from 14 to 15 December 2022 will also receive a mystery gift from Shein. Only limited quantities are available, so be sure to get them before they're gone.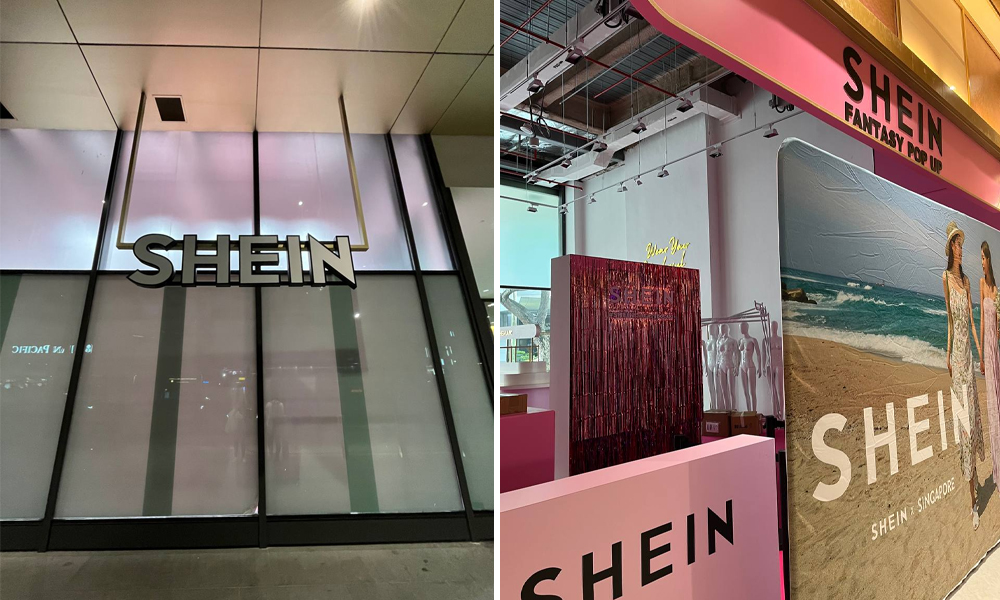 Image courtesy of Chloe Chew
That's not all ‒ there are also Instagram-worthy photo spots to complete the shopping experience. My fave? The one with pink glitter strips, inspired by a red carpet photo wall, for a dazzling snap with your bestie.  
Shop For New OOTD At The Shein Physical Pop-Up From 14 to 20 December 2022
While Shein is known for their affordable pricing and multitude of designs, they've also come under fire for alleged unethical business practices, and their contribution to the climate crisis. As such, we encourage you to only buy what you need and not go into a shopping frenzy. 
Of course, everyone is entitled to their own take on this, so be sure to research before you choose to support this pop-up or not. 
More information about the pop-up can be found on Shein Singapore's official website. 
Shein Pop-Up
Address: #01-05, 111 Somerset Road, Singapore 238165
Opening hours: 10am to 10pm
Cover: Source, Image courtesy of Chloe Chew
Also read: 
You Can Now Wear Alcohol As A Fashion Accessory, Check It Out At The Drop Pop-Up In Town