Louis XIII The Drop
Now that restrictions are lifted in Singapore, our nightlife is once again in full swing. If you're heading out for a night out on the town, you would want an outfit that's simple yet classy, which doesn't inconvenience your party vibes much. 
With Louis XIII's new cognac, The Drop, you can use this small bottle of alcohol as a sling accessory to add a cheeky and refreshing touch to your fit. To see it IRL, you can also check out their pop-up space that is free and open to the public from now until 1 January 2023. Read on for more info.
The collection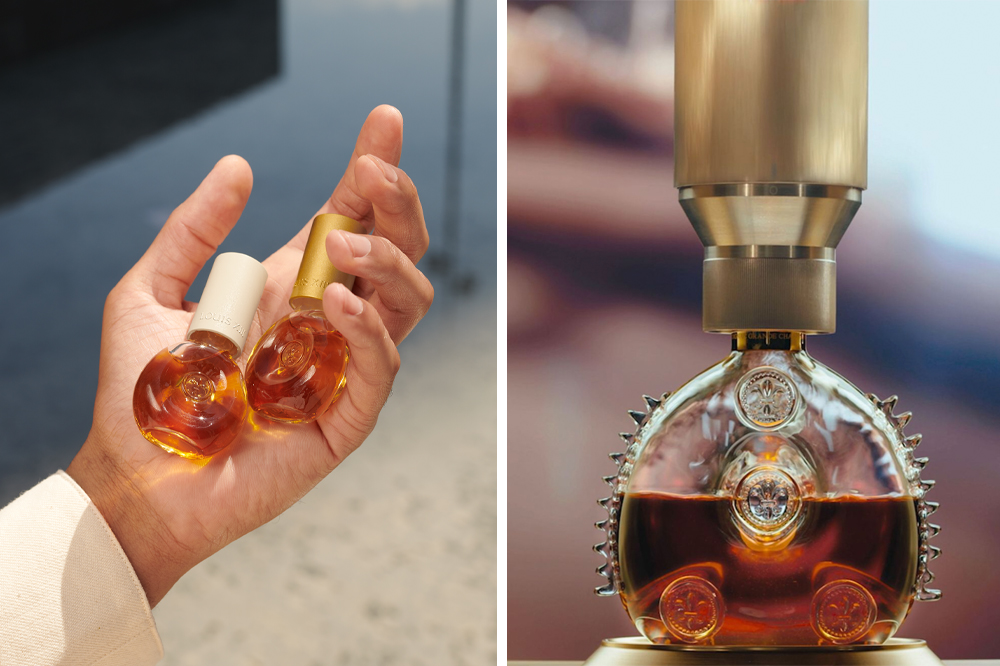 Source: Louis XIII, source
Packed as a travel-sized bottle, these centilitre tubes are filled to the brim with pure Louis XIII cognac blend. Made with the distinctive flavours of the first Louis XIII Cognac which was released in 1874, The Drop comes with special features for you to bring out your inner connoisseur wherever you go.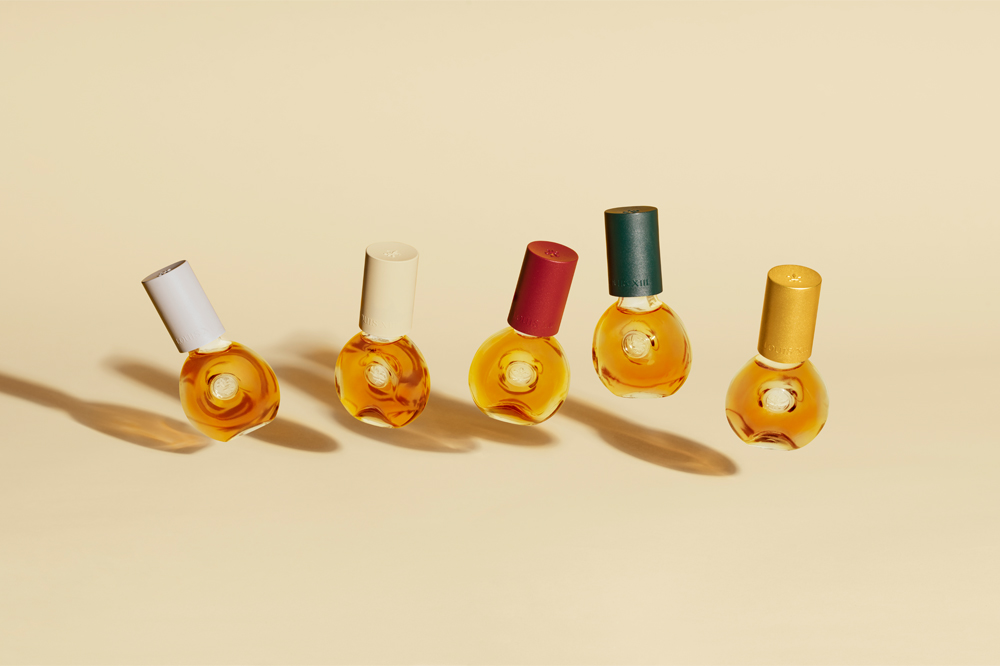 Source: Louis XIII
The Drop comes with designs of 5 bottles, and each one comes with a different meaning. The colour tops describe a specific mood — loud (red), bold (green), glow (yellow), smooth (silver), and bright (white). You can either purchase one individually or as a set for any vibe you're going for.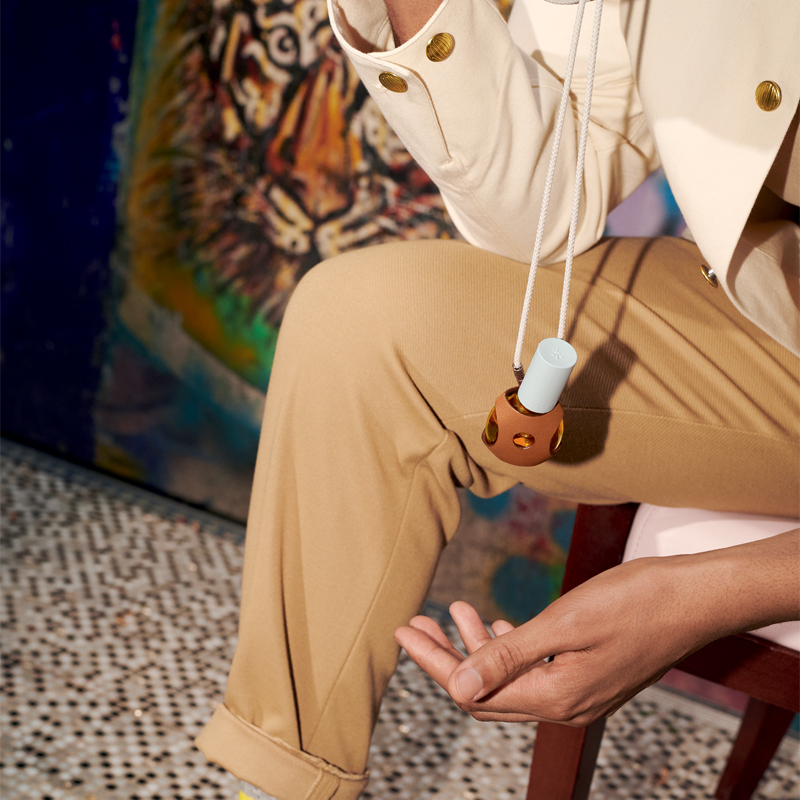 Source: Louis XIII
The highlight of The Drop is definitely in the accessories. Each bottle can come in an optional add-on lanyard which you can change the colour of according to your taste as well, so you can sling this exquisite statement piece over your shoulder whenever you head out. The case is also customisable with initials, so you can make it uniquely yours. 
Each bottle retails at $288, while the full set of five retails at $1,440. Meanwhile, the lanyard with the leather case retails at $168 each. 
Design Orchard pop-up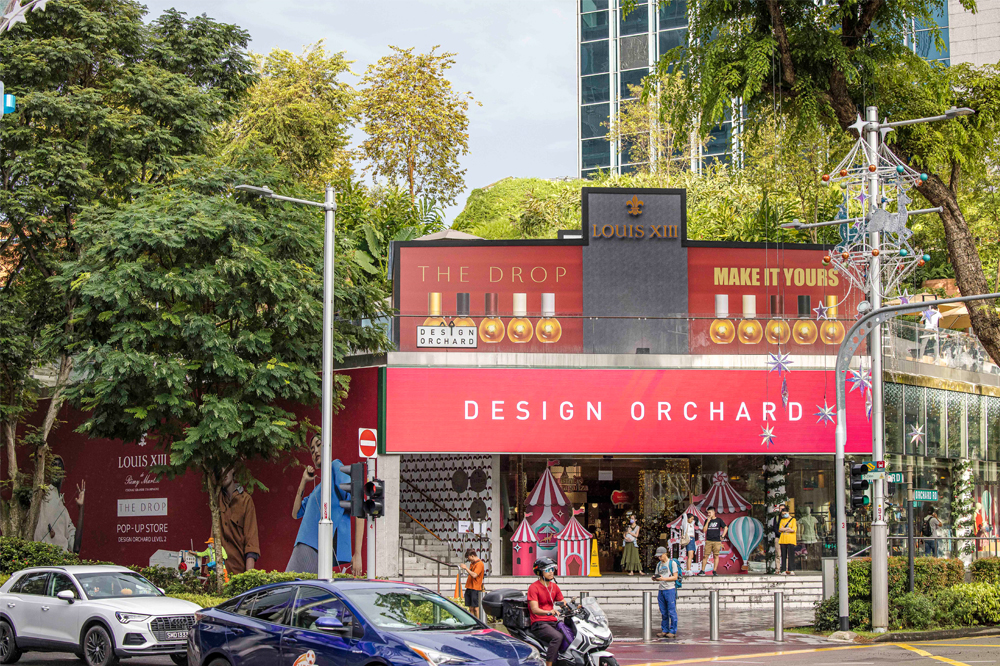 Source: Louis XIII
In celebration of The Drop's launch, Louis XIII will be having a pop-up in Singapore at Design Orchard. If you're looking for things to do during Christmas while you're marvelling at the lights, stop by the free pop-up to have a sneak peek at the luxury booze and accessories.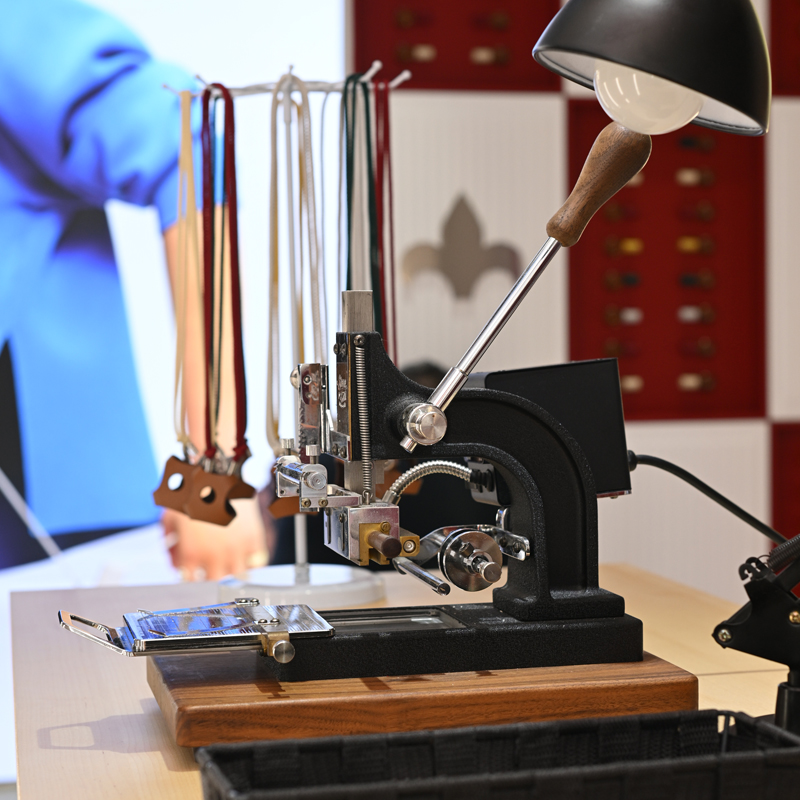 There's services such as leather embossing at the pop-up
Source: Louis XIII
With interactive AR features, tasting sessions, and services such as leather embossing and engraving, the pop-up will be chock-full of pampering experiences, as well as Louis XIII items to be purchased.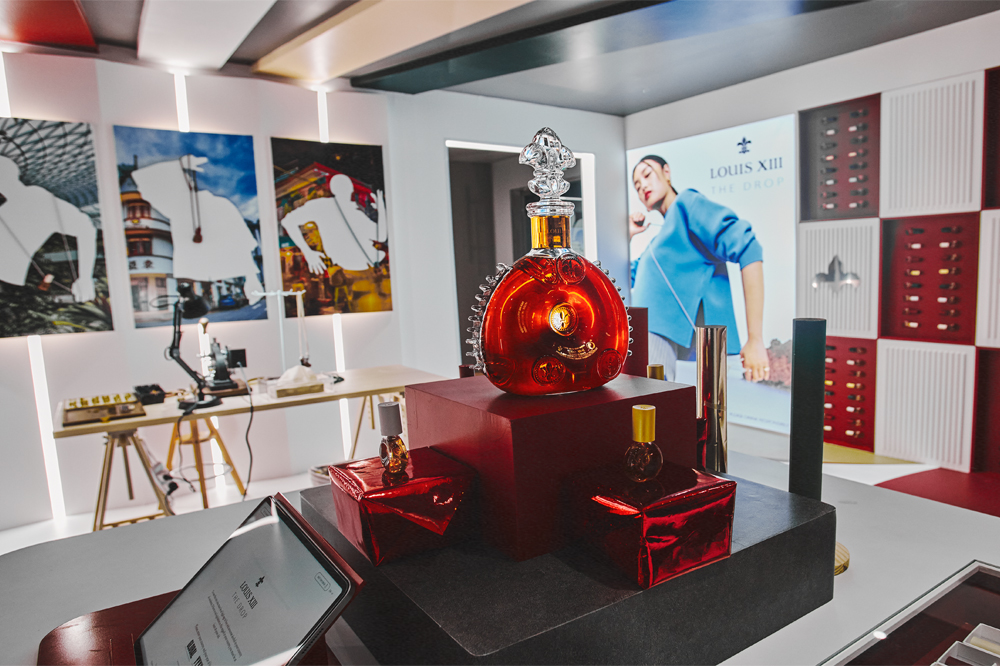 The Louis XIII Decanter will be showcased at the pop-up
Source: Louis XIII
From now to 1 January 2023, you will be able to see Louis XIII items such as their rare 6L Mathusalem. If you're feeling fancy, pick up the brand's gift items such as the crystal glass, spear, or service tray. The full Louis XIII collection is also up for purchase as well.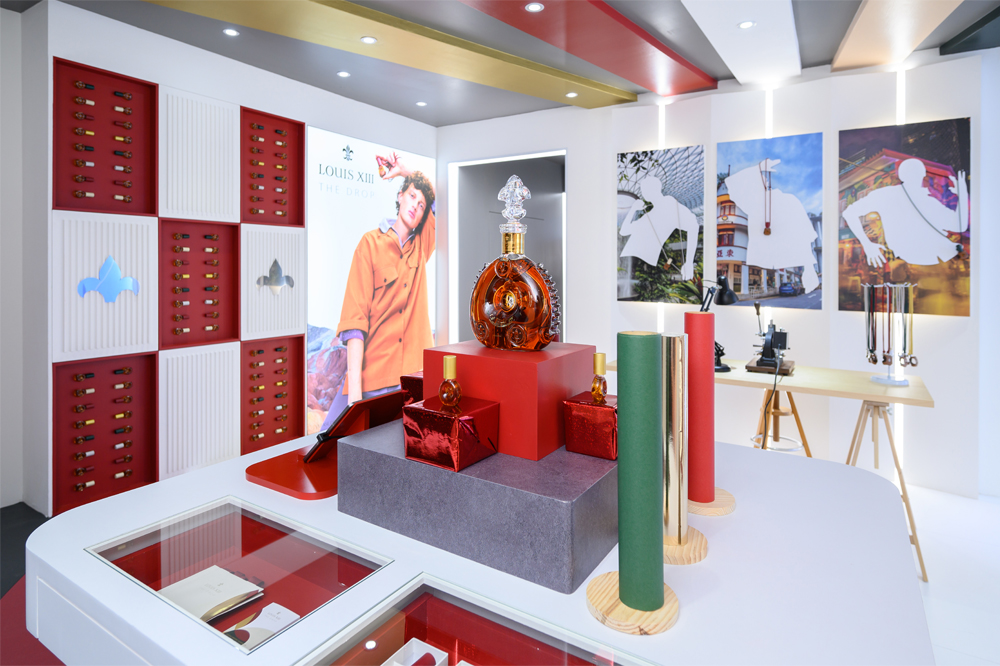 Source: Louis XIII
Head over to the main room to catch a glimpse of the full The Drop collection in all its glory. With chio displays of merchandise, artwork, and red and white patterned rooms, make sure to snap a few pictures for the 'gram as well to document the moment.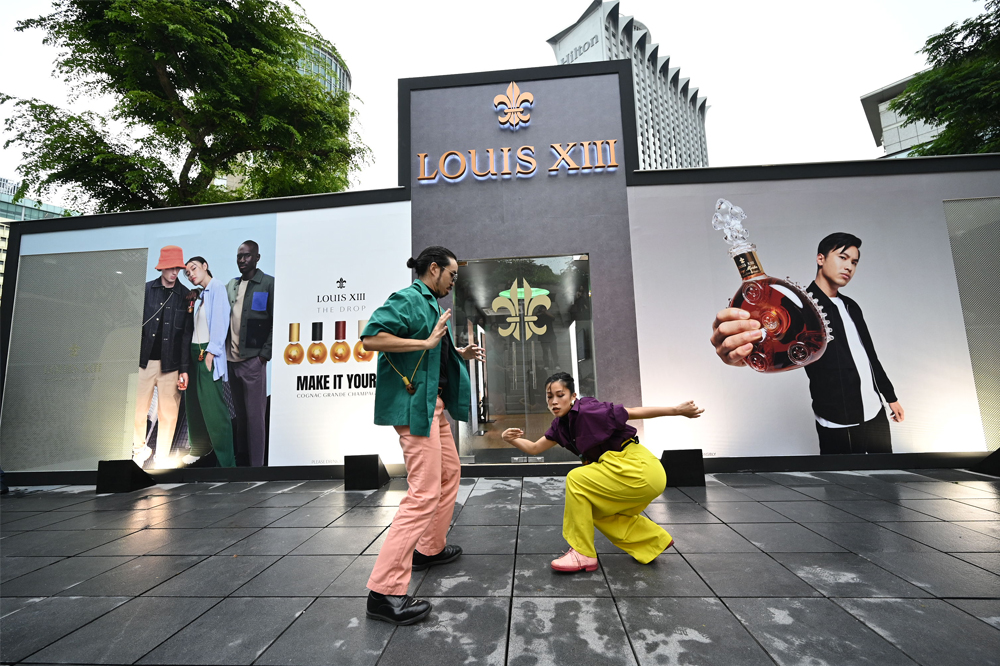 Performances by ScRach MarcS will happen at the event on 9 and 16 December 2022
Source: Louis XIII
Additionally, the event includes tons of local artists and talent. You can enjoy performances by Singaporean dance duo ScRach MarcS on 9 and 16 December 2022, as well as a mural by local street artist Tobyato. 
The Drop Collection & Pop-Up Will Give You A Taste Of Luxury & Uniquely Timeless Style 
The Drop's five-set collection made wearable with a chio lanyard is definitely the cherry on top of our ever-changing sense of style.
If you're interested in the collection or thinking of purchasing Louis XIII items, head down to the pop-up and celebrate the season with a new gift or two. For more information, head over to Louis XIII's website. 
Louis XIII "The Drop" Pop-Up
Date: Now to 1 January 2023
Opening Hours: 10.30am to 9.30pm daily
Address: 250 Orchard Road, Singapore 238905, Design Orchard Level 2 
Cover: Louis XIII (left), Louis XIII
Also read: 
The Guinness Nitrosurge Is Now Available From Shopee, Lets You Pour Your Pints Like A Pro At Home