Shu Uemera x Peko Collection
Last year, Shu Uemura treated us to their Sailor Moon–inspired collection for a superheroine look. As if we can't get enough of our Japanese favourites, the makeup brand is dropping another series featuring a familiar cheeky mascot. 
The new Shu Uemura x Peko collection is a limited edition release filled with blushes, eyeshadow and lipgloss. And instead of the usual cutesy red and white designs of the character, the brand has taken on a metallic Y2K-inspired approach to bring us early 2000's vibes. 
The collection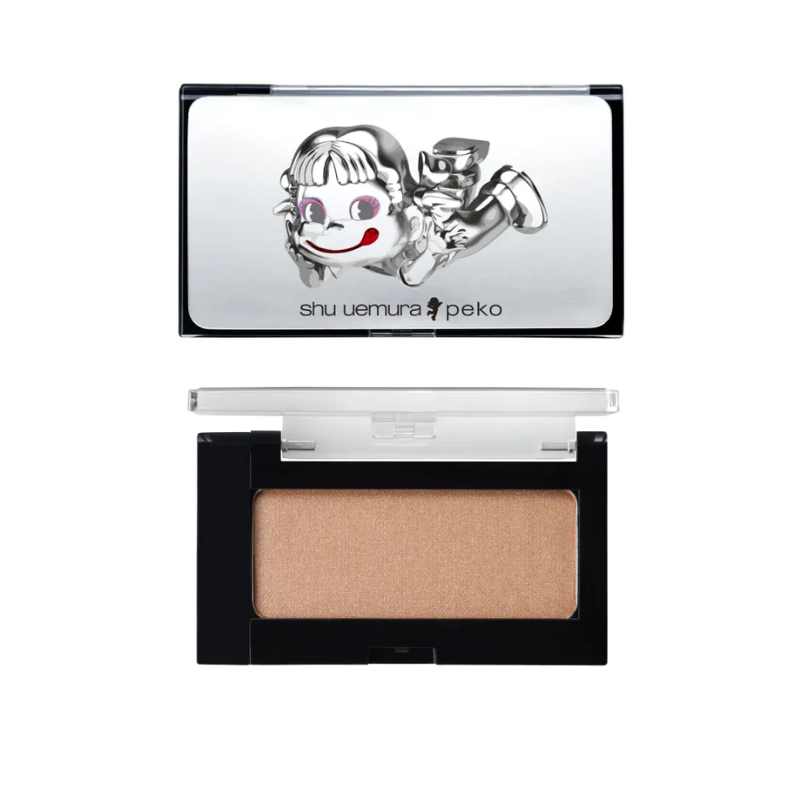 Not all of us are blessed with rosy cheeks but with this Peko blush palette, you can touch up your cheeks with a subtle pop of colour. This single palette comes in two different shades of mauve red and caramel beige. 
It retails for NT$1,300 (~SGD$56.14).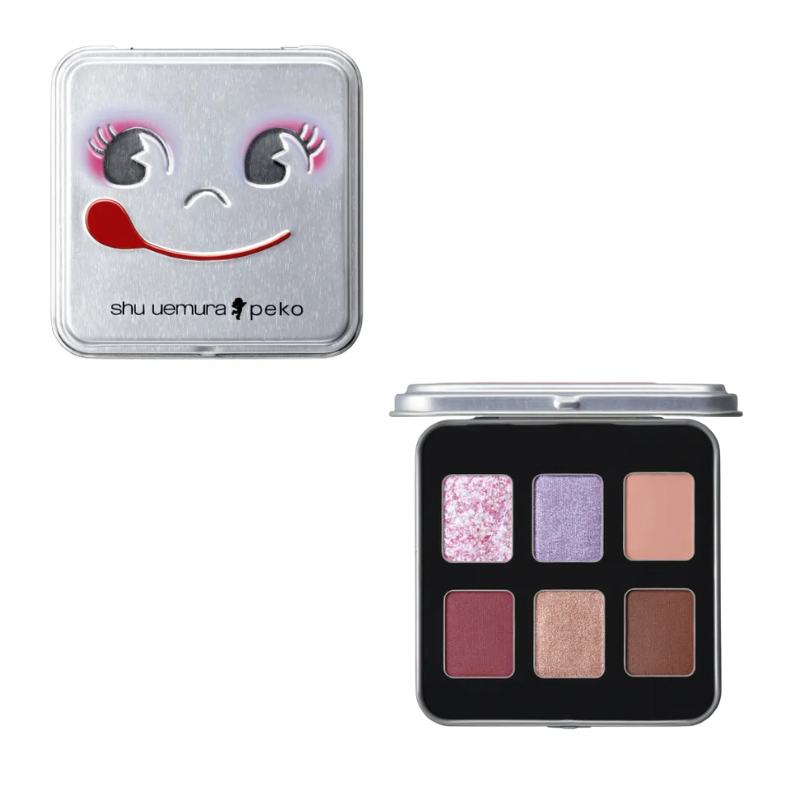 This stunning 6-pan eyeshadow palette has glittery and whimsical shades ideal for a girls' night out. Perhaps the exterior featuring a motif of Peko-chan's face will be your next inspiration for your eye makeup looks. 
The palette comes in two variations of purplish cool tones and bright earthy tones named after delicious sweets ━ Berry Lollipops and Lemon Pops.
This special eyeshadow is priced at NT$2,200 (~SGD$95).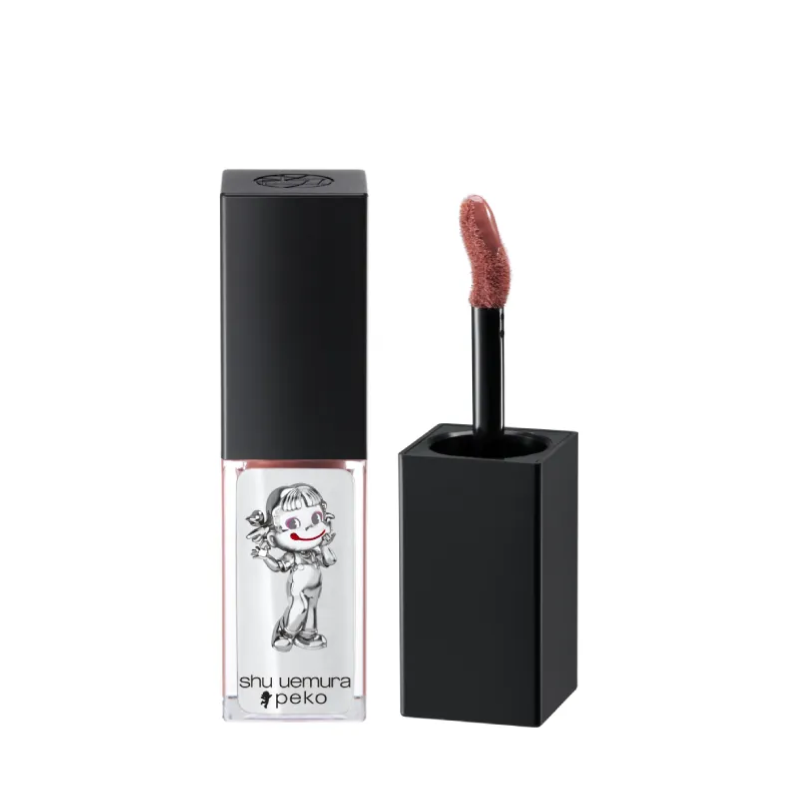 Kissable lips aren't complete without a sultry dab of red. This satin lip gloss will accentuate the shape of your lips with its matte formula, and give you a soft look suitable for both work and play. 
This lip tint retails for NT$1,200 (~SGD$51.82).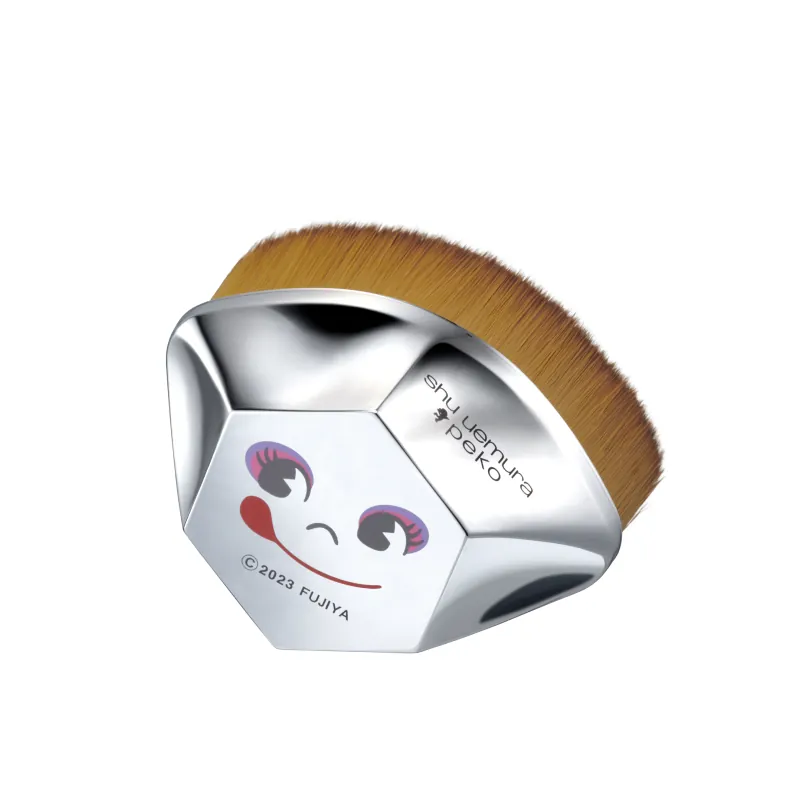 If you thought the collection couldn't get any better, this Peko makeup brush with an ergonomic shape is sure to become a staple in your makeup routine. 
This brush is priced at NT$1,900 (~SGD$82.05)
With The New Shu Uemura x Peko Collection, You Can Upgrade Your Makeup Looks With A Hint Of Sweetness 
It has been a while since we last saw a Peko-chan inspired series – makeup enthusiasts and fans can now rejoice with this new Shu Uemura x Peko collection. 
The series will be available online on Shu Uemura's website from 1 June 2023 onwards. As it is limited edition, do keep a lookout to nab the products before it's too late. 
All images courtesy of Shu Uemura.
Also read:
This Lipton Tea Makeup Collection Has Eyeshadow Palettes & Lippies To Give You A Quali-Tea Morning Routine