Shu Uemura x Sailor Moon
Earlier this year, we saw Sailor Moon join forces with Pomelo and Vans to release special collections for their 30th anniversary celebration. Instead of giving fans a breather, the anime franchise is back with a new makeup collection with Shu Uemura for you to transform into a makeup superheroine, titled the Pretty Guardian Sailor Moon Eternal Collection. 
Eye shadow palette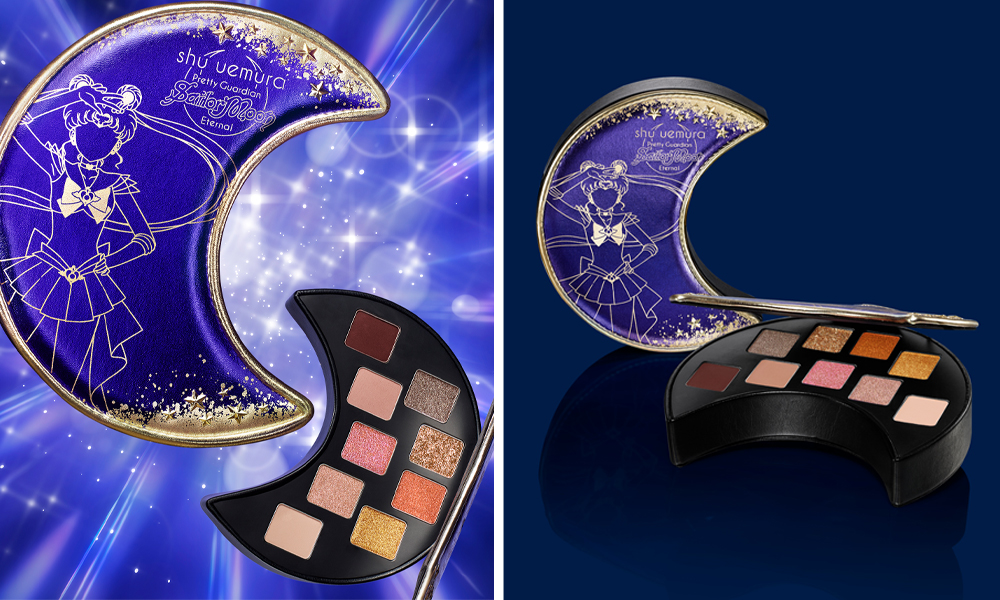 Decked out in a unique crescent moon shape, the Moon Crisis Eye Palette consists of nine eye shadow shades in shimmer and matte finishes. Apart from the highly pigmented eye shadows, the midnight blue casing also catches attention thanks to a gold motif of Sailor Moon adorned with golden star embellishments.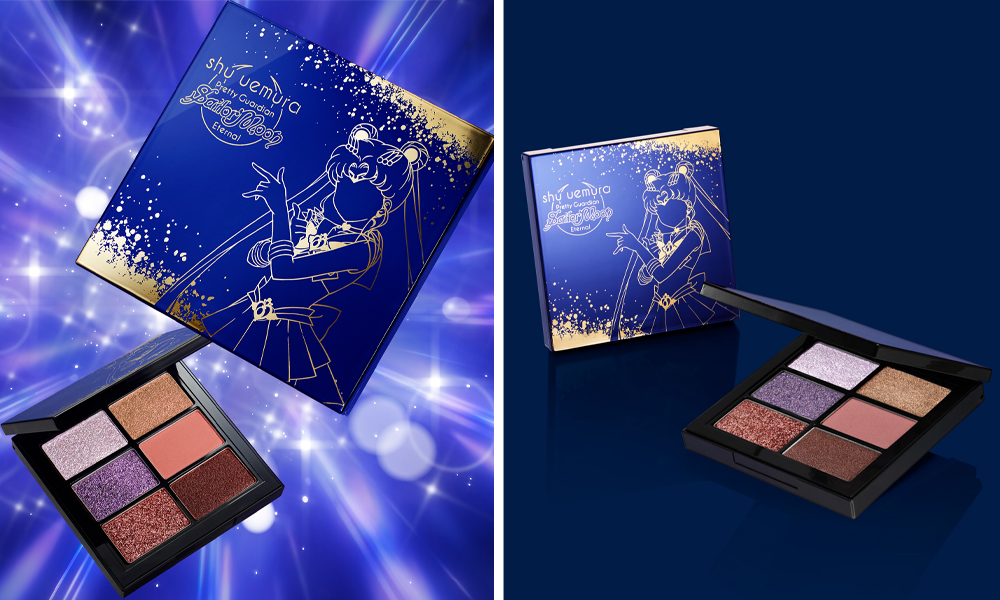 For those who prefer a smaller eye shadow palette, consider the Eternal Prism Eye Palette instead. Rather than nine, this eye shadow palette features six cosmic shades that are also highly pigmented. 
Similar to the previous eye shadow palette, the packaging also features a gold motif of the superheroine but in another pose. 
Lip products
When we were still living in the mask-up era, many of us only found the need to pay attention to our eye makeup. Now that we can go maskless in most places, make your lips more defined with one of these lip products from the collection.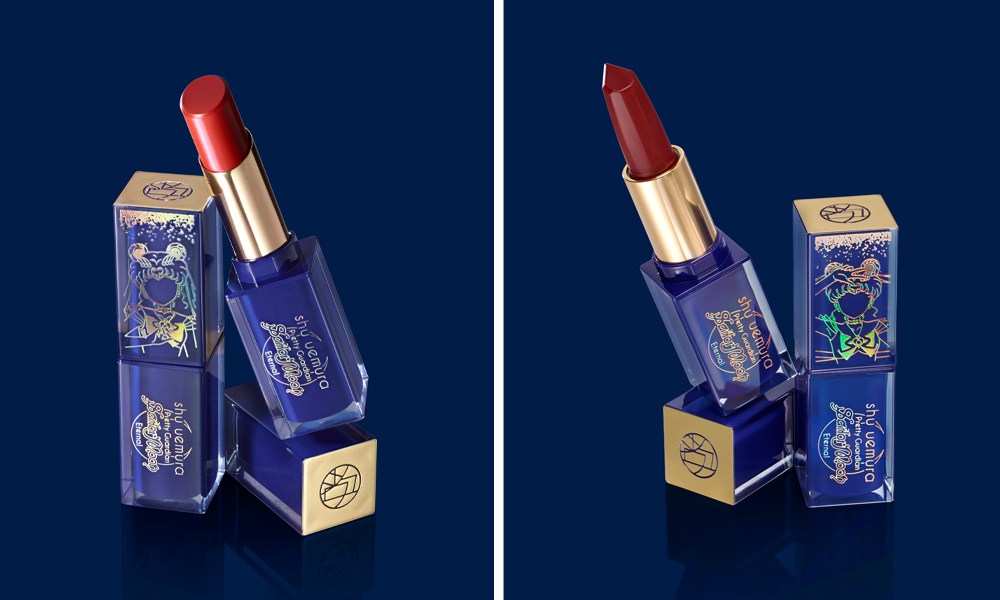 From left: Rogue Unlimited Amplified Lacquer, Rogue Unlimited Kinu Satin
Those who are all in for a lil' sparkle on their lippies might want to check out the Rogue Unlimited Amplified Lacquer. The lipstick comes with a mirror-like shine and has glitter that flashes from blue to pink infused in it. Plus, its striking midnight blue and metallic gold packaging with the outline of Sailor Moon will draw attention when you use it in public. 
The Rogue Unlimited Amplified Lacquer comes in Mauve Pink and Miracle Velvet, which is a reddish brown shade. 
Also featuring the same packaging, the Rogue Unlimited Kinu Satin comes with an easy glide-on application thanks to its key ingredient Japanese Tsubaki oil. You get to choose between a Dream Rust, a dusty rose shade, and Pretty Crimson, a deep red colour that instantly accentuates your lips.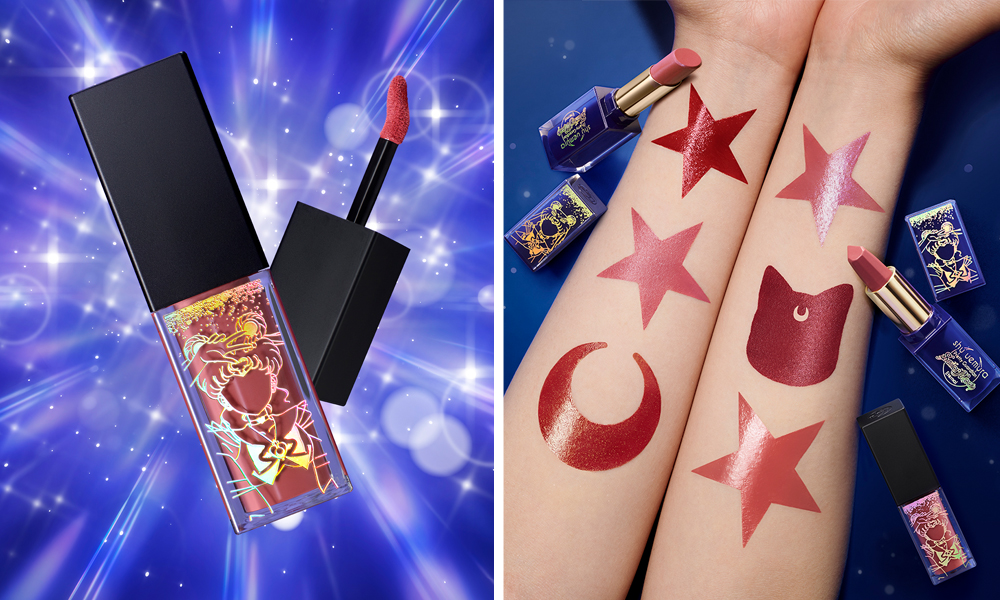 If liquid lipstick is your thing, don't miss out on the Rogue Unlimited Kinu Cream. On top of its soft texture, the liquid lipstick is highly pigmented. Similar to the packaging of the aforementioned lipsticks, it also has packaging that features a gold motif of Sailor Moon. 
The Rogue Unlimited Kinu Cream comes in Guardian Sparkle, a rich reddish brown shade with gold sparkles, and Romance Blush, a rosy shade with a touch of beige. 
Highlighter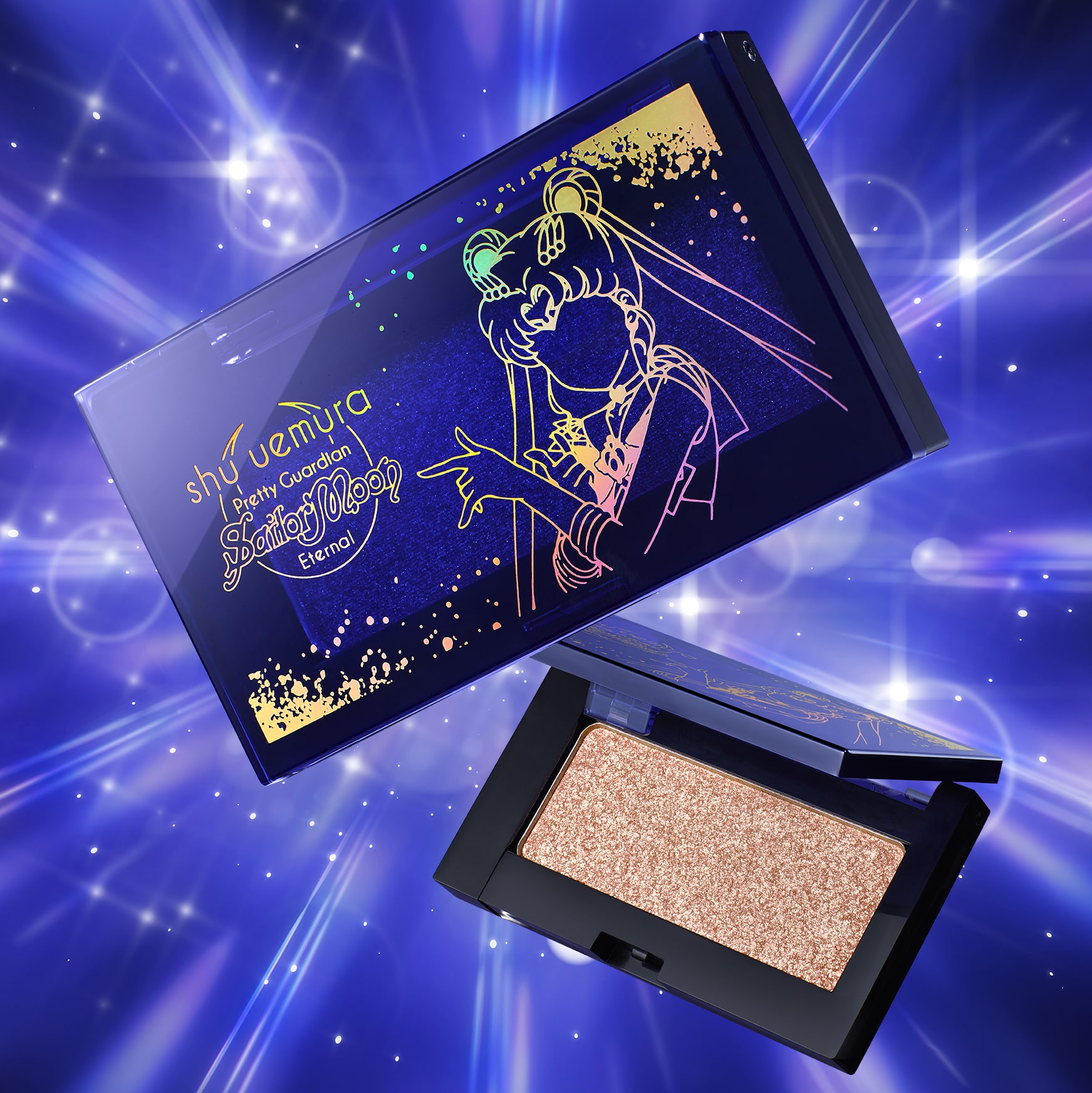 Get ready to glow like the night sky when you apply this Moon Crisis Highlighter. Available in two shades, Crystal Dusk and Moonlight Honey, both of them illuminate your skin with radiance as if you've been hit by a moonbeam. 
P.S: Crystal Dusk features sparkling glitters that change from amber to mint blue, whereas Moonlight Honey has a honey gold shimmery shade. 
Cleansing oil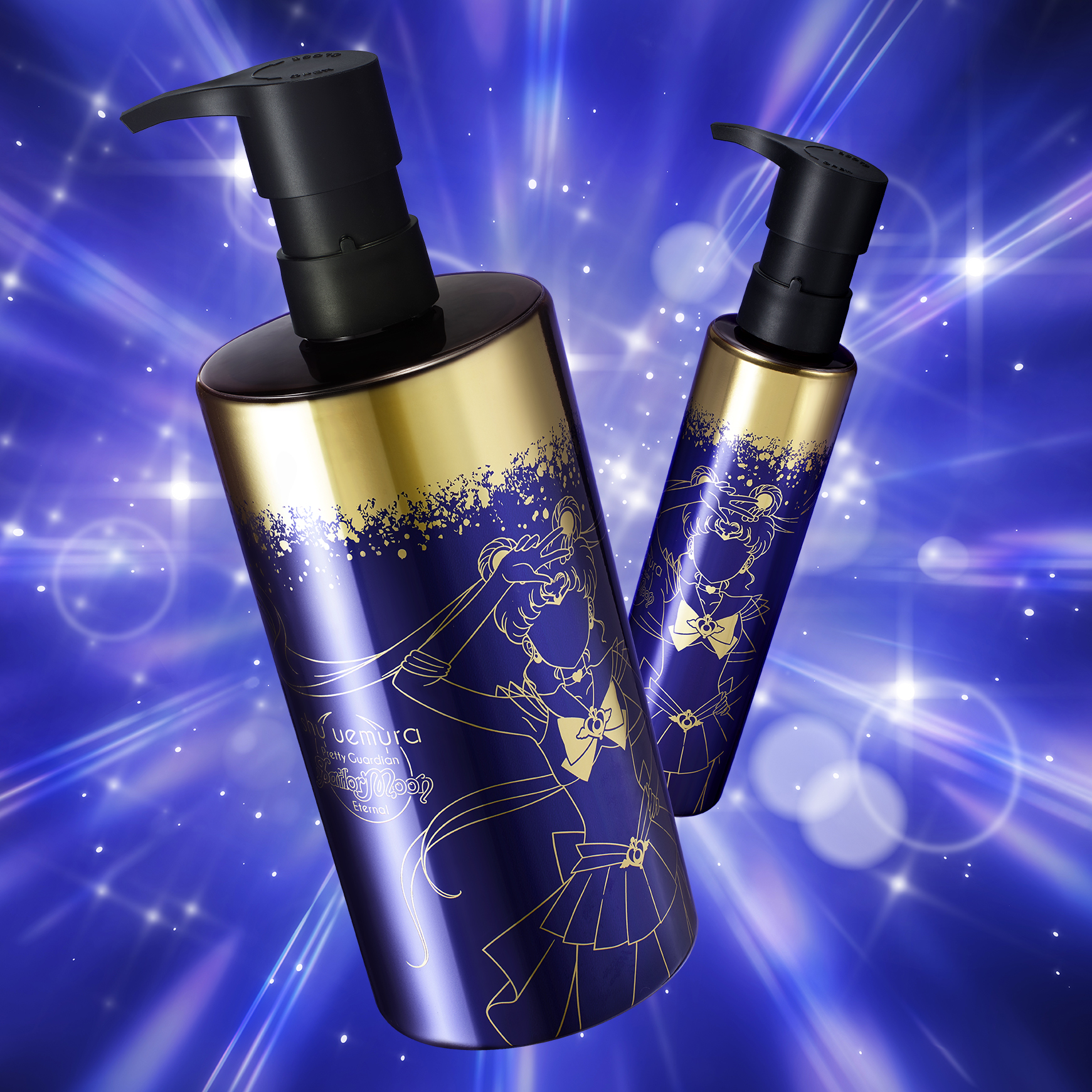 FYI, Shu Uemura is known for their Ultime8 Cleansing Oil which effectively removes makeup and does not leave your skin feeling dry. In this collection, the cleansing oil greets us with a limited edition Sailor Moon packaging in midnight blue and gold accents. 
Makeup tools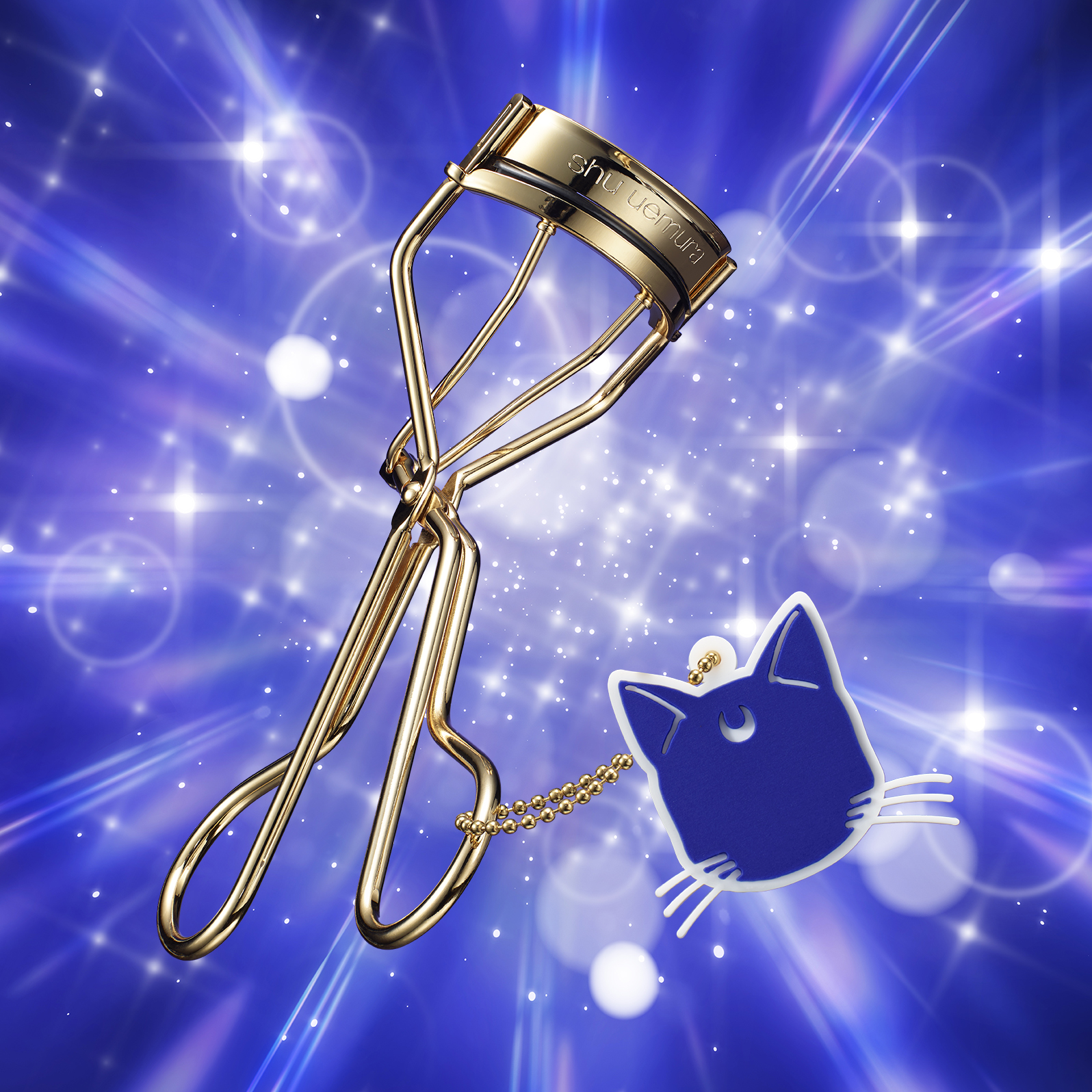 Eye shadow might seem like the most important part of eye makeup, but don't forget to pay attention to your lashes too. Curl them with this special version of Shu Uemura's eyelash curler that comes with an adorable Luna charm.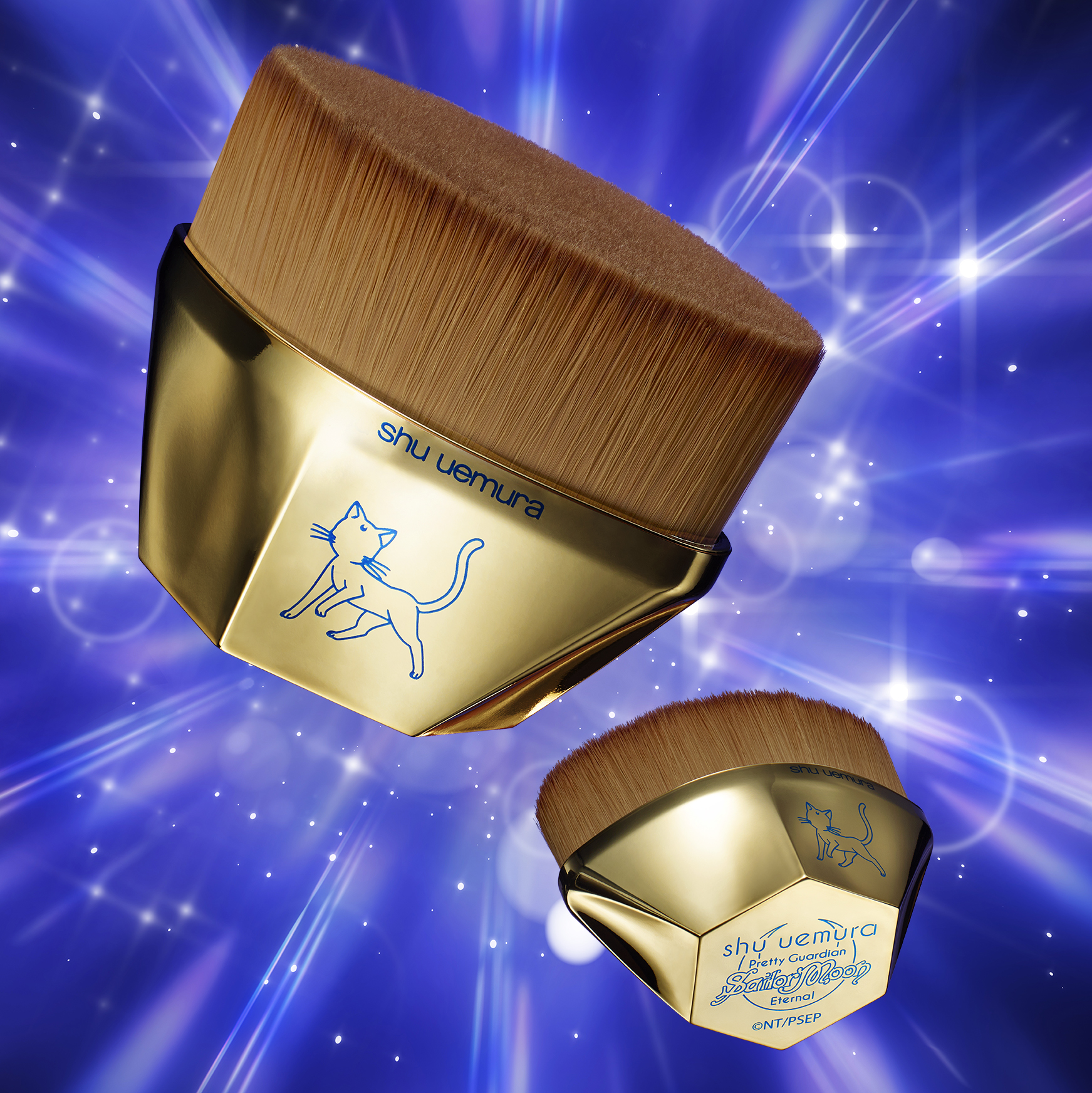 Complete the Sailor Moon experience with Shu Uemura's Petal 55 Foundation Brush ‒ it comes in a limited edition packaging with motifs of Luna and Sailor Moon's logo. Thanks to its high-density soft hairs and ergonomic shape of the handle, the brush is set to become part of your makeup routine.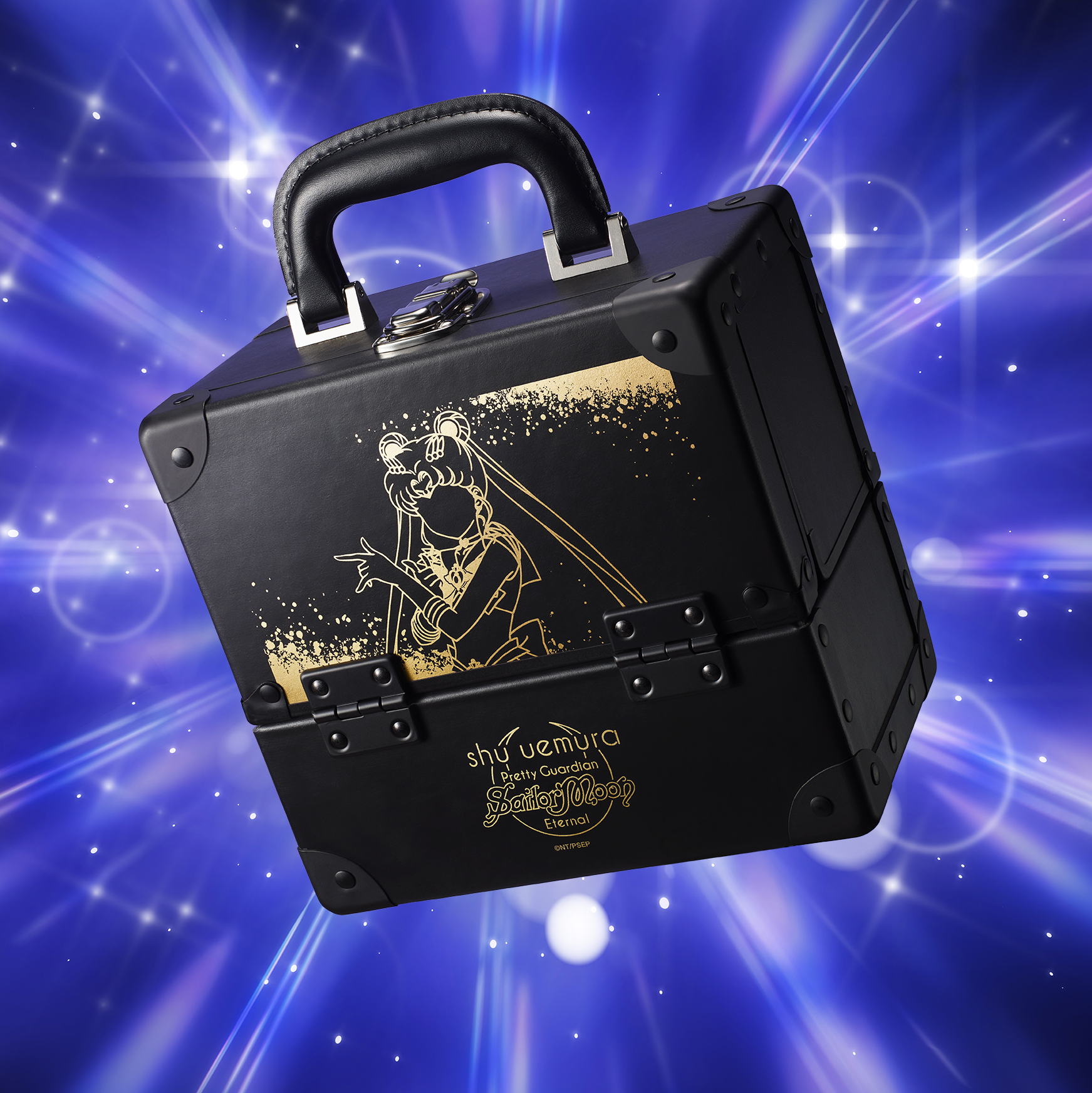 Store your makeup collection in this Sailor Moon Makeup Box that comes in black and a gold motif of Sailor Moon. As many Singaporeans are heading overseas for their long overdue trips, this makeup box comes useful to keep your makeup in pristine condition without them accidentally spilling open or making a mess in your usual makeup pouch.   
The makeup box also features a sturdy handle and closes with a buckle. 
The Shu Uemura x Sailor Moon Makeup Collection Is A Treat For Both Fans Of The Anime And Makeup Junkies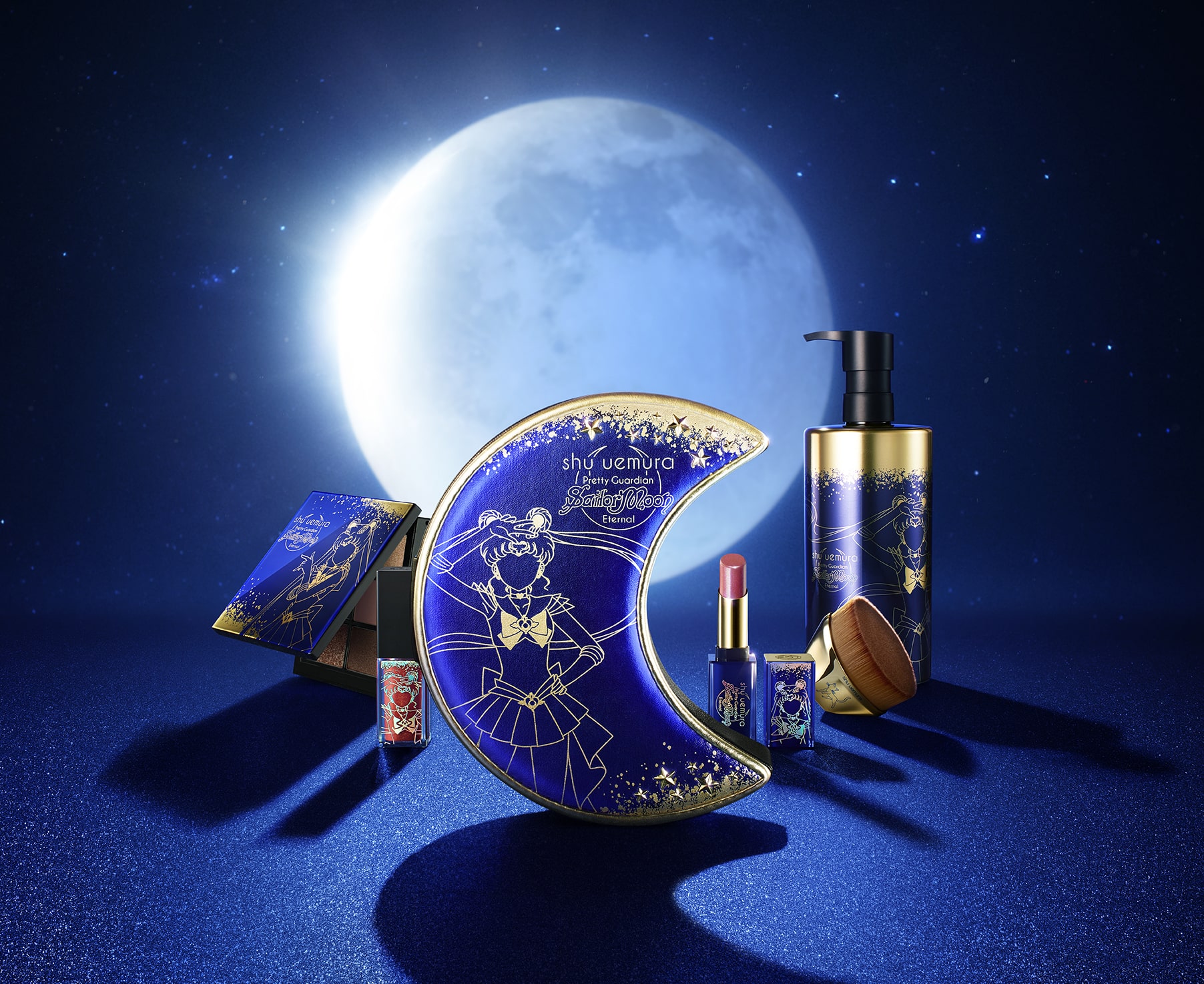 Sailor Moon fans now have another chance to expand their collection with the collaboration between Sailor Moon and Shu Uemura. Interested folks can pre-order the collection online through Lazada from 20 October to 10 November 2022. 
For those who prefer to shop at Shu Uemura physical stores, there is a pre-sale launch at theION Orchard store and at ION Orchard's Sephora on 21 October 2022. No worries if you can't make it as the collection will be available at all Shu Uemura physical stores and Sephora islandwide starting from 24 October 2022 as well. 
For more information, visit Shu Uemura's official website. 
All images courtesy of Shu Uemura.
Also read: 
Sailor Moon x Vans Join Forces Again With Black & Pink Sneakers For A Sk8r Girl Aesthetic