Shye Facts
When it comes to the music scene in Singapore, most of us can name familiar faces such as Benjamin Kheng and Taufik Batisah. But there are so many more local artists to be supportive of, such as 20-year-old Shye, a rising self-made singer who stuns us with her multi-talented skills. She self-composes her own music and even won international awards, just to name a few achievements.
From her breakthrough at the Vans Music Wanted contest when she was 16, to gaining over 200,000 plays for a hit single on Spotify, read on to find out more about the singer who's paving her own way towards her dreams.
1. Her first name is Trinity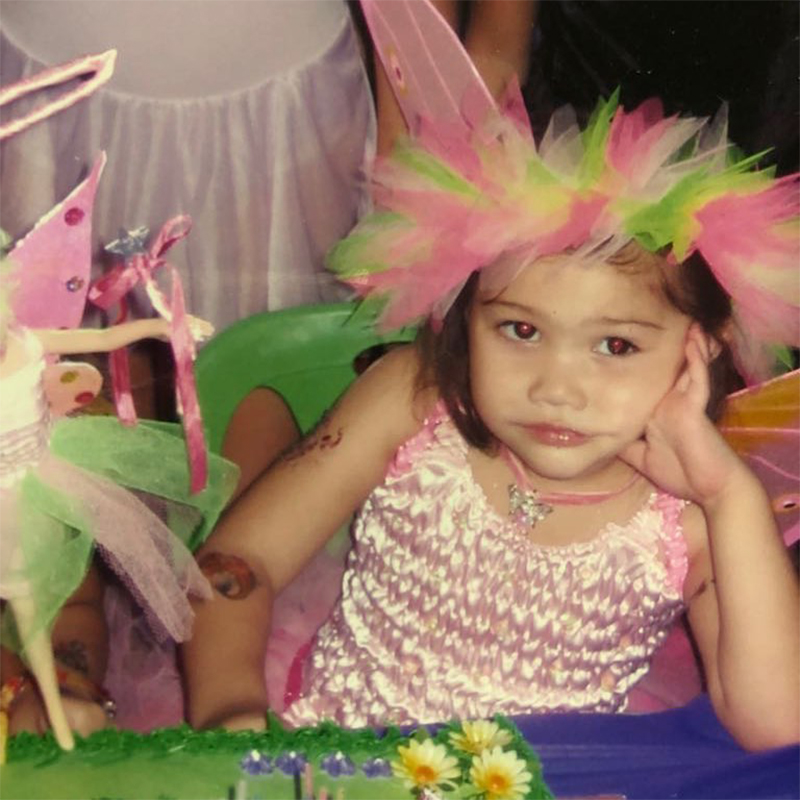 Source
Although she always goes by the name "Shye", it's actually her middle name. Shye's full name is Trinity Shye-Anne Brown. 
In 2021, she released an album titled "Hello Trinity", and revealed in an interview that it was a way to celebrate her story through stitching her name into who she is today. 
2. She's half Chinese and half British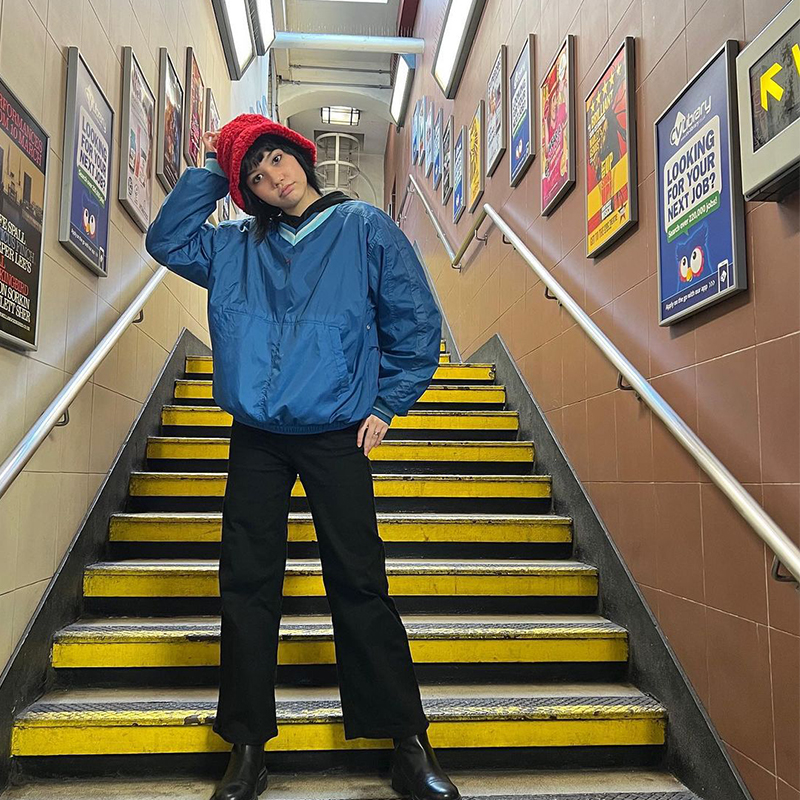 Source
Shye is a full Singaporean through and through, but her unique surname "Brown" comes from her British father and her mother is Singaporean Chinese. When she travelled to the UK for the NME Asia Awards 2022, she proudly captured a photo of herself there with the caption "in the fatherland" on Instagram.
3. Has 3 brothers and is close to her mother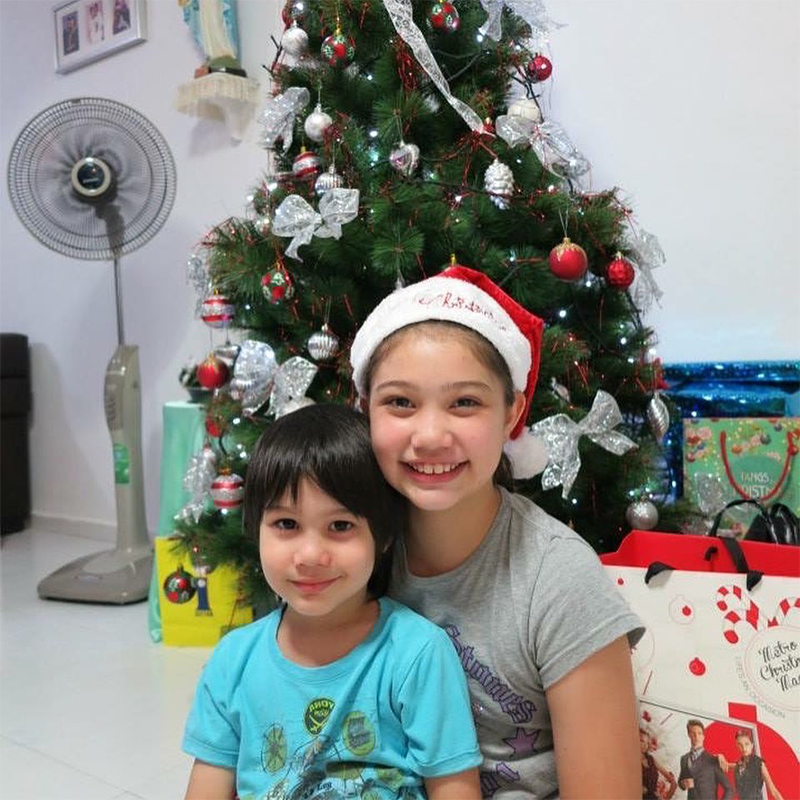 Shye and her younger brother when they were kids
Source
The singer also has 3 brothers — 2 of which are older and one younger brother. She has constantly expressed her fondness for her younger brother on her Instagram page, even calling him her "bestie" and feeling sad that he's growing up too fast.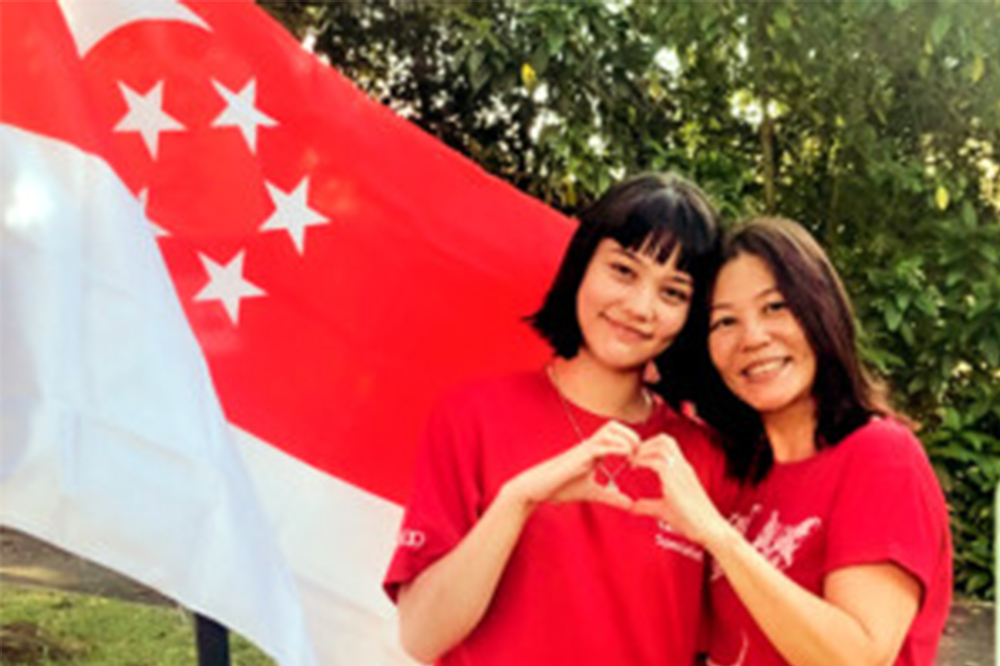 Shye and her mother
Source
Shye is also very close to her mother, and shared in an interview that "my mother is my confidant and my best friend, and I know she's always got my back". 
While many conservative Asian families may find it hard to openly express our love for our family, Shye clearly has no hesitations. Some of us can even learn a thing or two about their heartwarming and strong familial bond. 
4. Auditioned for Okto Star at 10 years old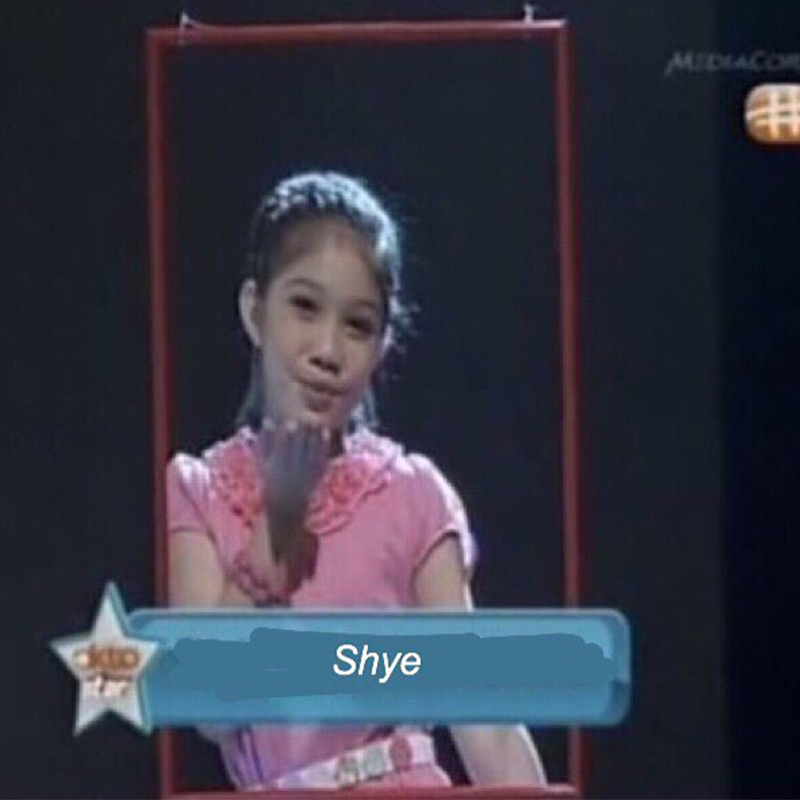 Source
Shye always appears confident on stage, probably because the singer has been performing nearly her whole life. When she was 10, Shye auditioned for Okto Star and adorably sang "The Climb" by Miley Cryus. 
As a young kid with big dreams, she shared on the show that she hopes to be a Disney princess. While we're not sure if this dream still applies to 20-year-old Shye now, she's certainly on track to achieve bigger dreams. 
5. Breakthrough came when she won the Vans Music Wanted Contest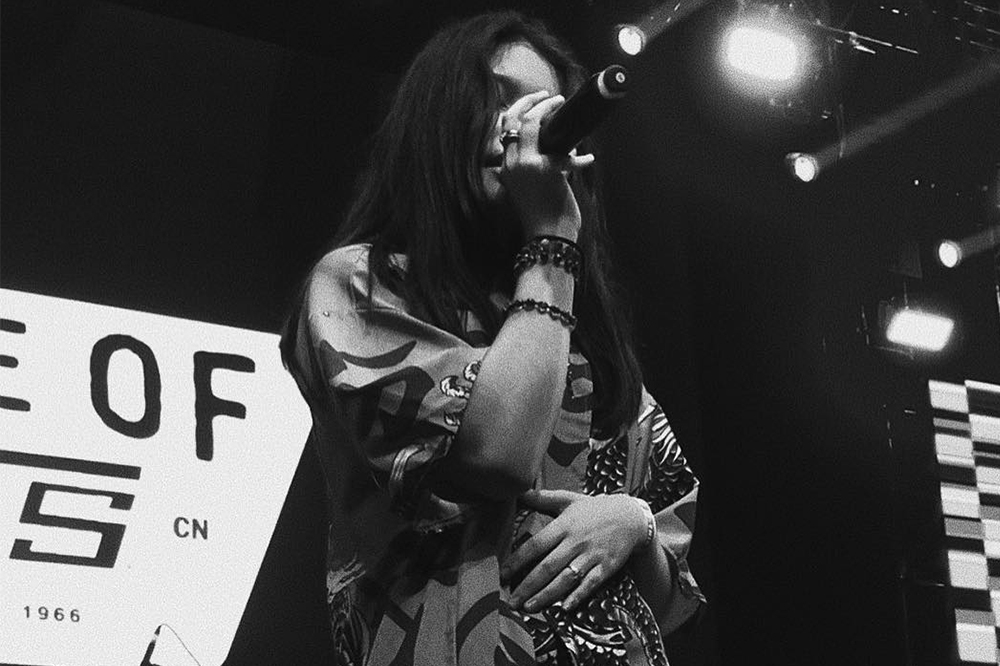 Source
When Shye was 16, her mother came across a Facebook advertisement for a singing contest known as Vans Music Wanted Contest. She casually brought it up over dinner, and Shye willingly signed up with a "see how" mindset. 
Who would've thought that this would become a huge turning point in her career, as she eventually clinched the winning title as the youngest contestant there? Since then, Shye's public recognition grew and she embarked on her journey as a singer-producer. 
6. Is currently studying at LASALLE College Of The Arts
Shye is currently studying at LASALLE College Of The Arts and is on her way to getting a diploma in Audio Production. However, she confessed in an interview that being a student and artist at the same time was very tough on her. Imagine chionging for your submissions while releasing an album at the same time? Yikes.
As of now, Shye is taking a gap year to focus more on music, and will be returning back to school in August 2022.
7. Her debut album "Days to Morning Glory" was entirely self-produced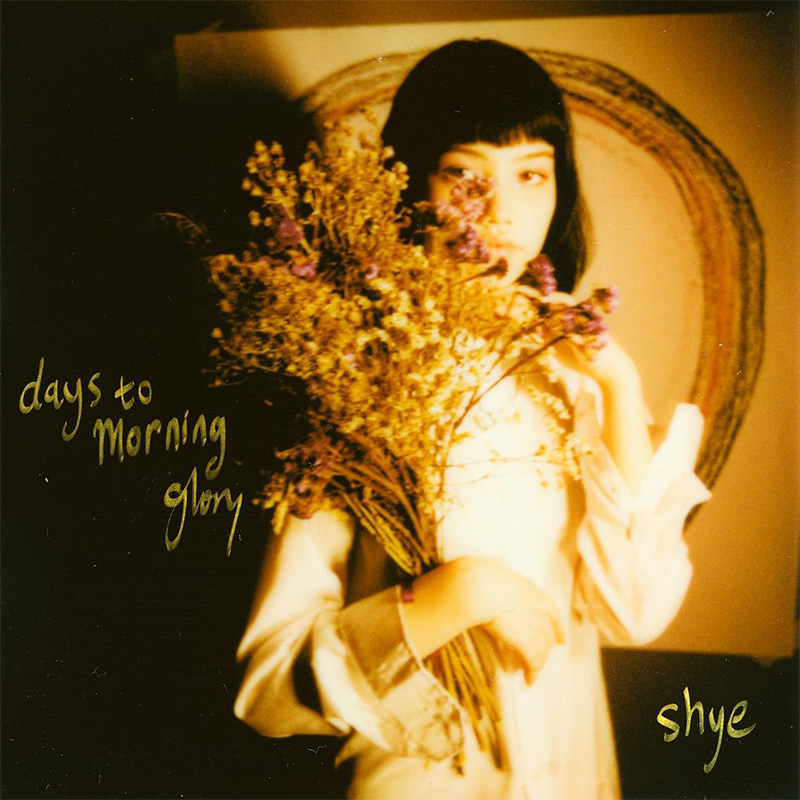 Source
In 2020, Shye debuted her first full album titled "Days to Morning Glory". While she was only 17 at the time, she single-handedly completed all the writing, production and instrumental work herself.
8. Recorded her 2018 EP August7ine using earphones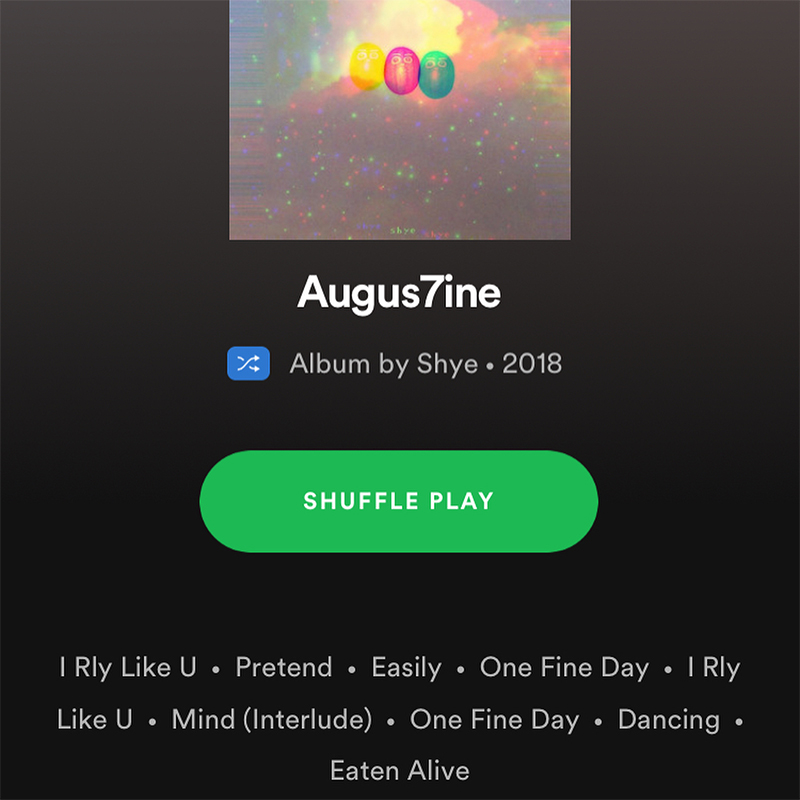 Source
In an interview with FEMALE, Shye opened up that "a lot of my independence stems largely from how I had started out making music when I did not have the right equipment and did not know anything about music". 
She started out with using Garageband in her bedroom and recorded her 2018 EP "August7ine" using her Apple earphones. Till today, she continues to write and produce music from the comfort of her room, showcasing her passion for learning more about music through the years.
9. Her hit single "999" has over 200,000 plays on Spotify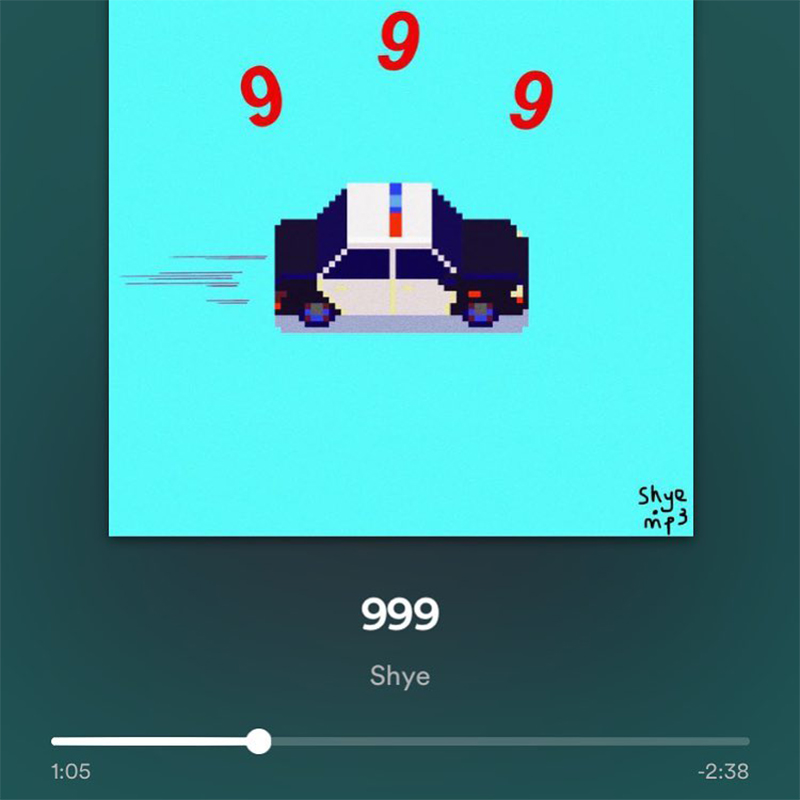 Source
Her hard work and dedication towards pursuing her dreams has certainly paid off, as Shye's hit single "999" has over 200,000 plays on Spotify. On top of that, her Billie Eillish cover of "wish you were gay" has achieved over 1 million plays on soundcloud. 
10. Had a Spotify Billboard poster of her at New York Times Square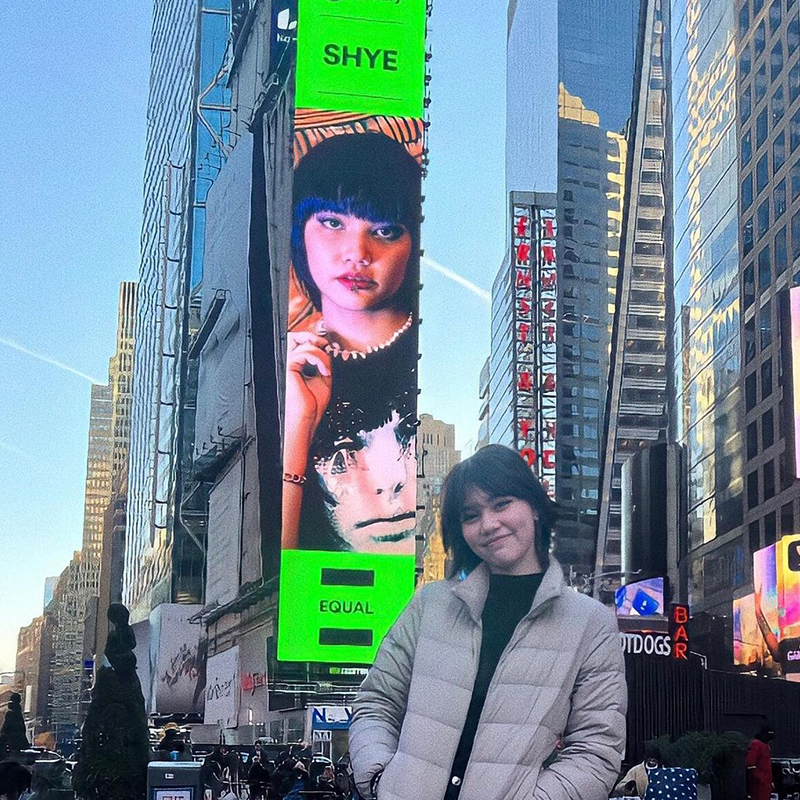 Source
It's not every day one gets to have a public poster of their face on it, let alone a Billboard poster at New York Times Square. Shye ticked off this achievement in 2021 when she spotted a Spotify Billboard poster of herself, as part of their Equal Campaign in support of female artists all over the world.
From the bedroom to the Billboard, this iconic poster was truly a #girlboss moment for her.   
11. Won Best New Act From Asia at the NME Asia Awards 2022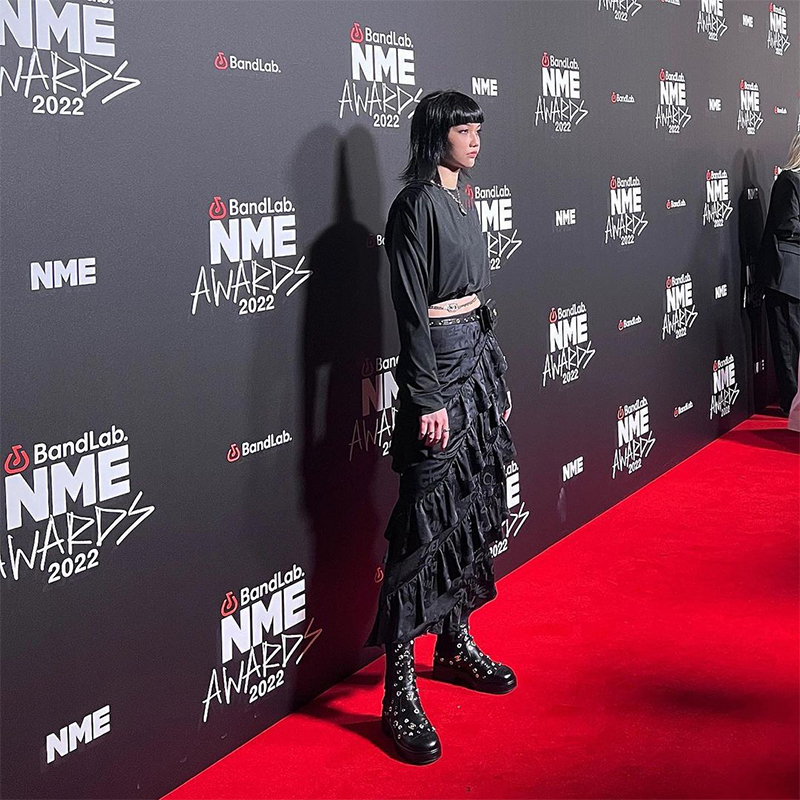 Source
At the NME Asia Awards 2022, Shye stunned us all by clinching the title of Best New Act From Asia. If you're wondering how big this event was, this award has put her in the running for the Best New Act In The World category, alongside famous artists like Olivia Rodrigo. Good 4 u, Shye. 
Also read:
16 Facts About Loh Kean Yew Like Being World's Top 20 Badminton Player & An Instant Coffee Ambassador
12. Loves K-pop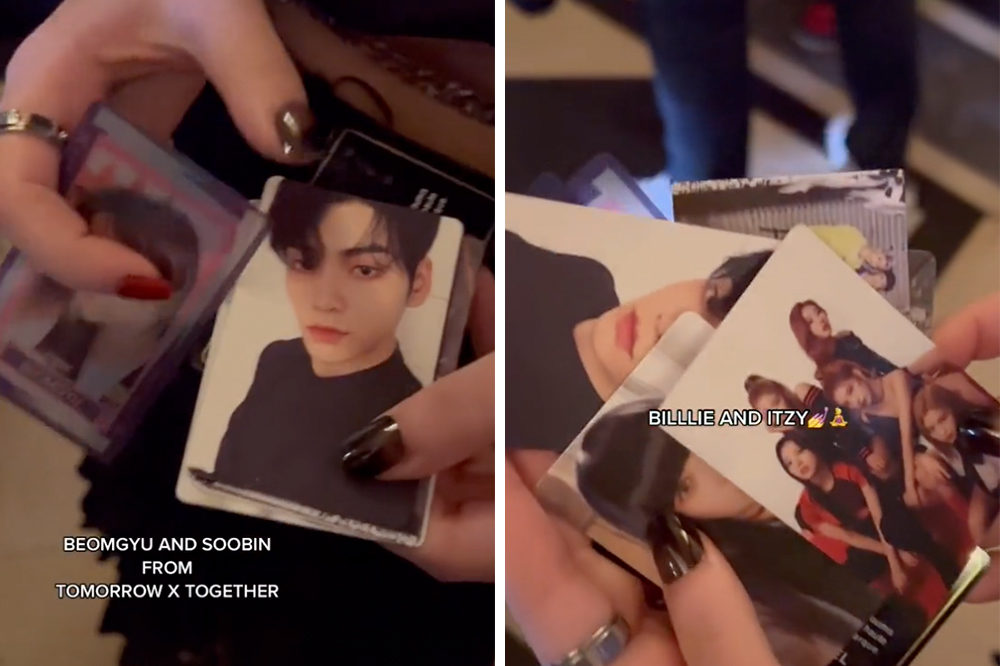 Source
Shye showed up on the NME Asia Awards red carpet in a full-black get up with high-cut boots to add onto the edgy vibe. But that's not all — she also had a tiny black pouch attached to her waist. After the event, Shye hilariously revealed in a TikTok video that she kept only the essentials in there — her K-pop photocards.
Showing off her collection of groups such as TXT, Billie, ITZY, Stray Kids, Enhypen and BTS, Shye is truly out here representing all K-pop stans. She even captioned the video "emotional support besties". Seeing as TXT is active on TikTok too, we sincerely hope Soobin watched this video.  
13. Designed and commissioned her own merch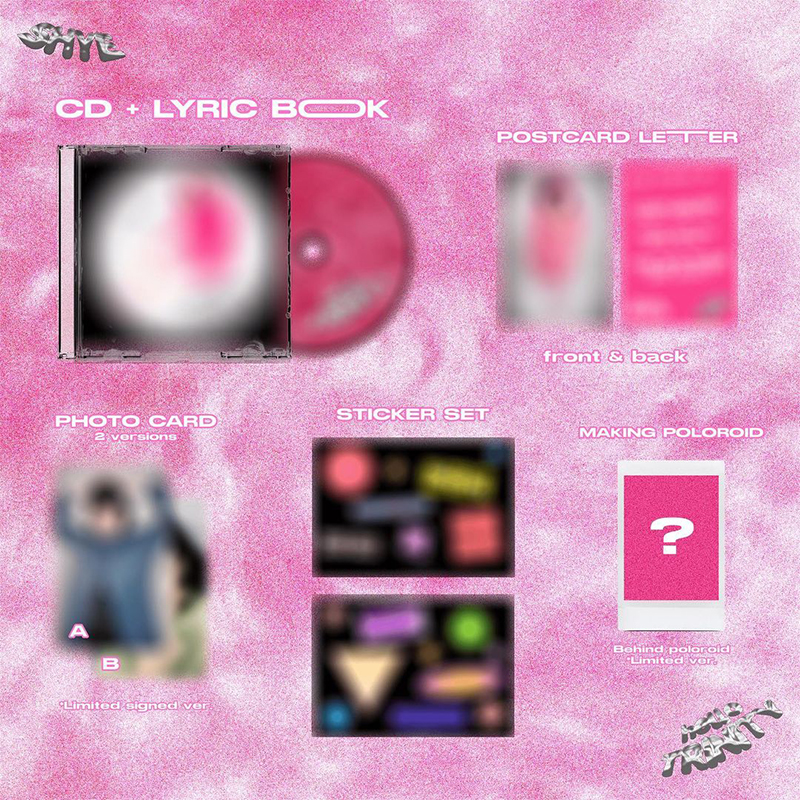 Source
Apart from writing and producing her own songs, Shye revealed more talents when she designed and commissioned her own merch too. In conjunction with her "Hello Trinity" album, Shye released an album set that reminds us of typical K-pop album details. 
It's not surprising, considering she's such a big fan of K-pop — the album comes complete with a postcard letter, photocards, sticker set and even an exclusive polaroid. She also designed additional merch such as hoodies and a bucket hat.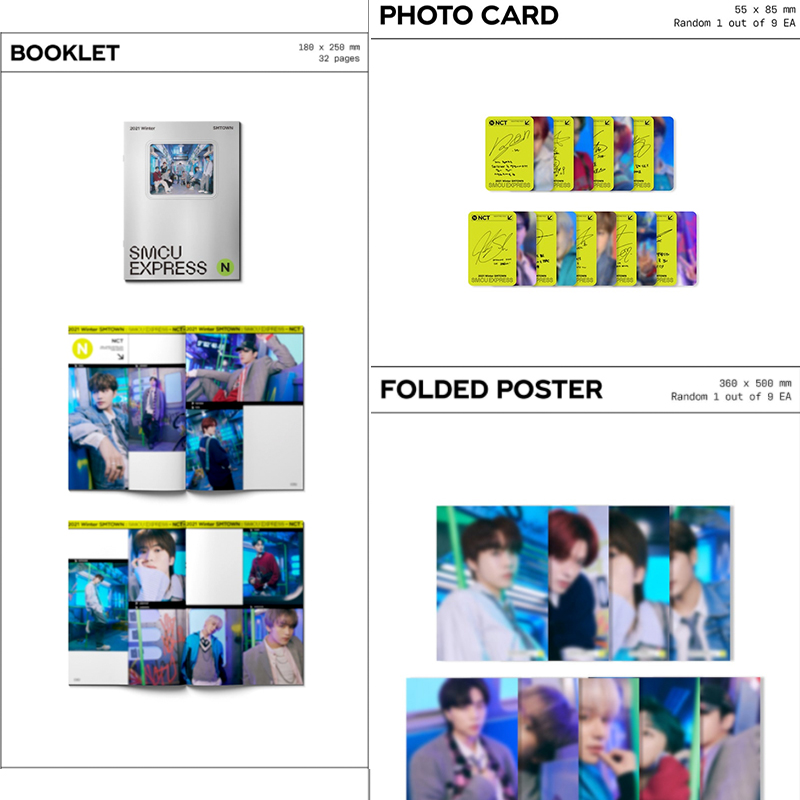 Source
For reference, this is how K-pop idols usually market their albums. Seeing the similarity? Perhaps one day, we might see Shye's photocards on the Carousell market too.
14. She's a trained dancer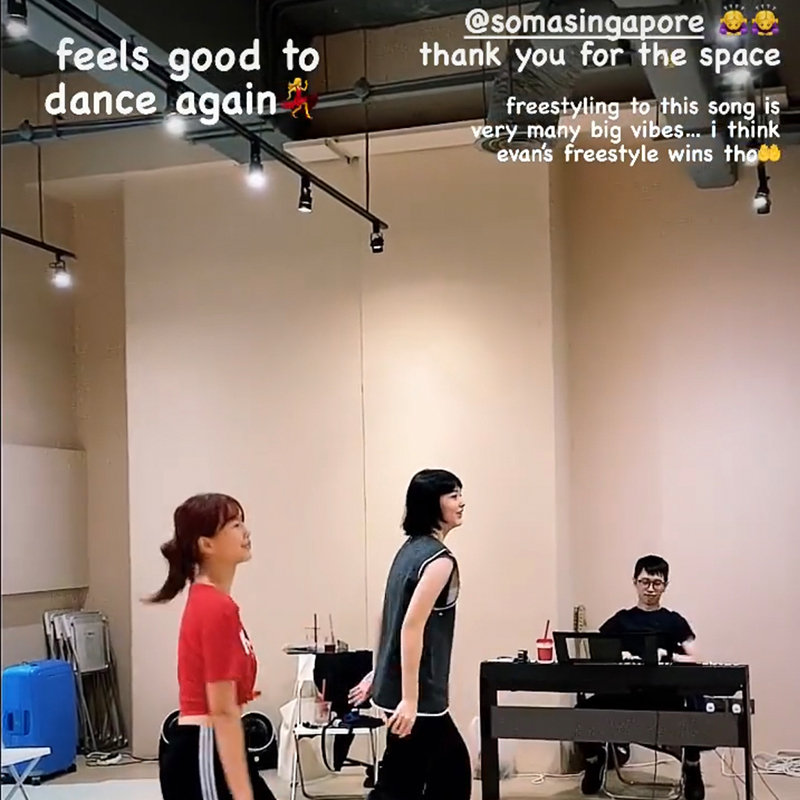 Source
Adding onto her list of talents, a quick glance at Shye's Instagram and TikTok page will reveal that she's also fond of dancing. She often posts K-pop dance covers, and some might even say that she looks similar to BLACKPINK's Lisa when she dances. 
Dancing wasn't just a casual hobby for her, as the singer used to be a trained dancer from when she was 3 years old. Having trained in ballet, Chinese dance, tap dance and jazz in the past, now Shye finds joy in exploring the K-pop genre. 
15. Has 98.5K followers on TikTok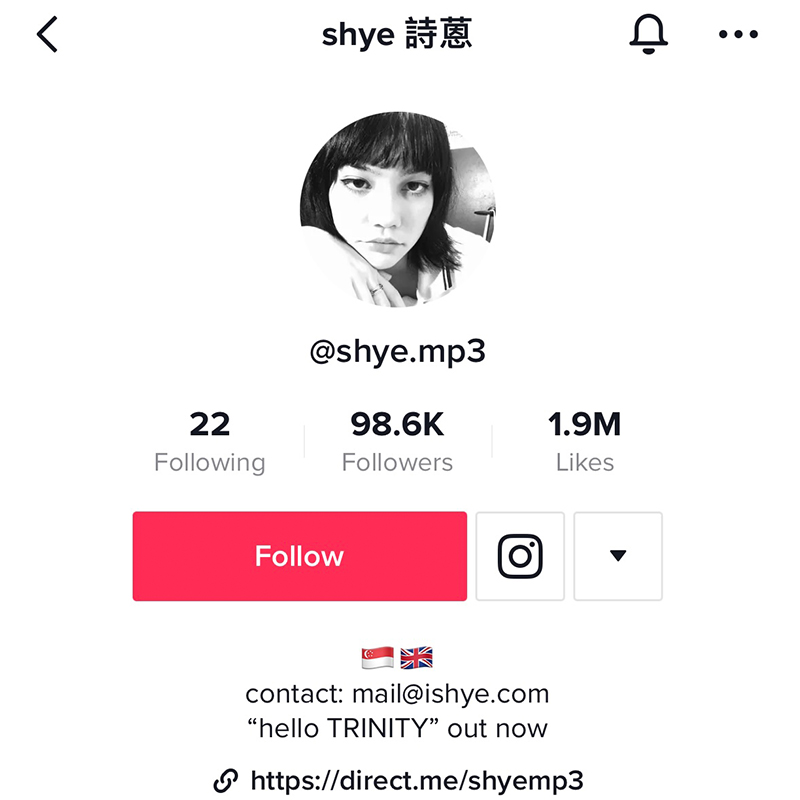 Source
As a Gen Z singer, somehow it just feels expected for Shye to be on TikTok. From posting dance covers, behind-the-scenes and funny memes, Shye has amassed a whopping number of over 98,600 followers on TikTok.
16. Wants to try out for a musical
When asked what other areas of interest she would like to achieve, Shye revealed in an interview that she wants to try out for a musical. Seeing that the singer had played one of the orphans for the musical "Annie" in Singapore back in 2012, it seems like she's ready for a musical comeback. 
Hopefully, this means we can expect to see more variety of stages from the all-rounded performer soon.
17. Sang the bridge of the NDP 2021 song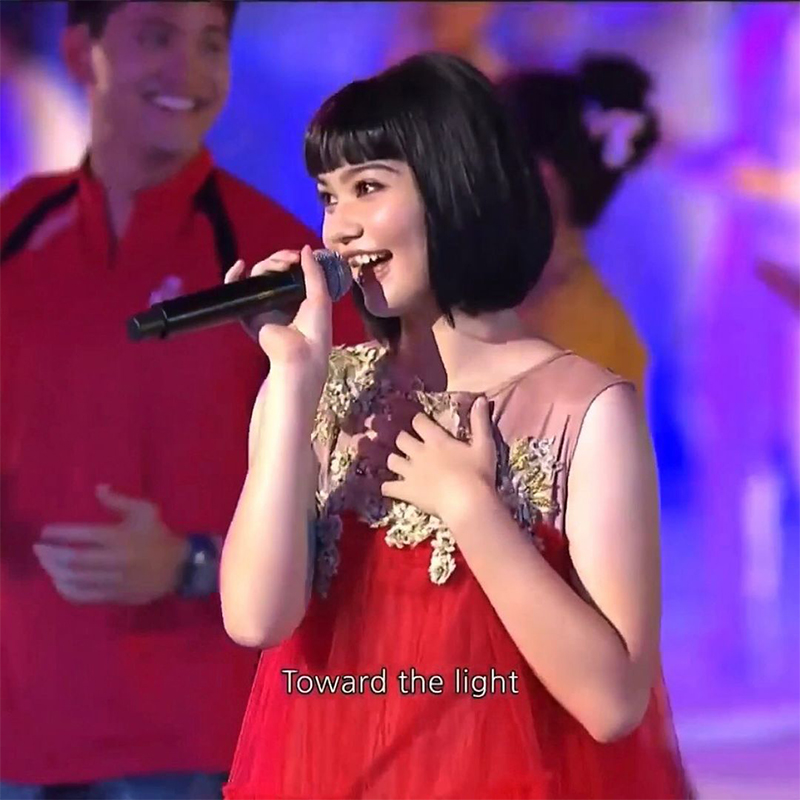 Source
From Kit Chan to Stefanie Sun, the National Day Parade has paved the way for local singers. Fun fact: Shye also made her mark as an NDP singer for the 2021 parade. For the song "The Road Ahead", Shye sang the bridge of the song alongside local singers Linying, Sezairi and Shabir. 
And yes, in case you were wondering, it is the song behind that TikTok meme dance with the lyrics "see this island, every grain of sand…" 
18. Gets nervous when she sees big crowds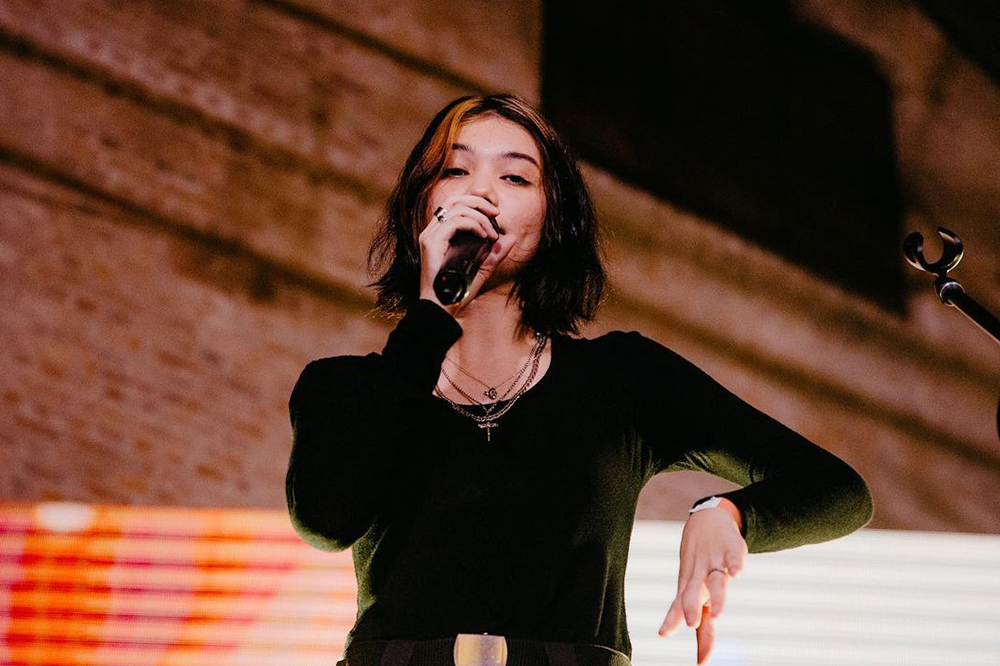 Source
It's safe to say that Shye is pretty much a born performer, as she's been on stage almost all her life. However, despite performing often in front of huge crowds, she admits that she still gets nervous every time. 
She even plays a pun on her own name in her Instagram bio, sharing with her followers, "I'm actually shy lol". 
19. Fronted MCM's Spring Summer 2022 campaign with Benjamin Kheng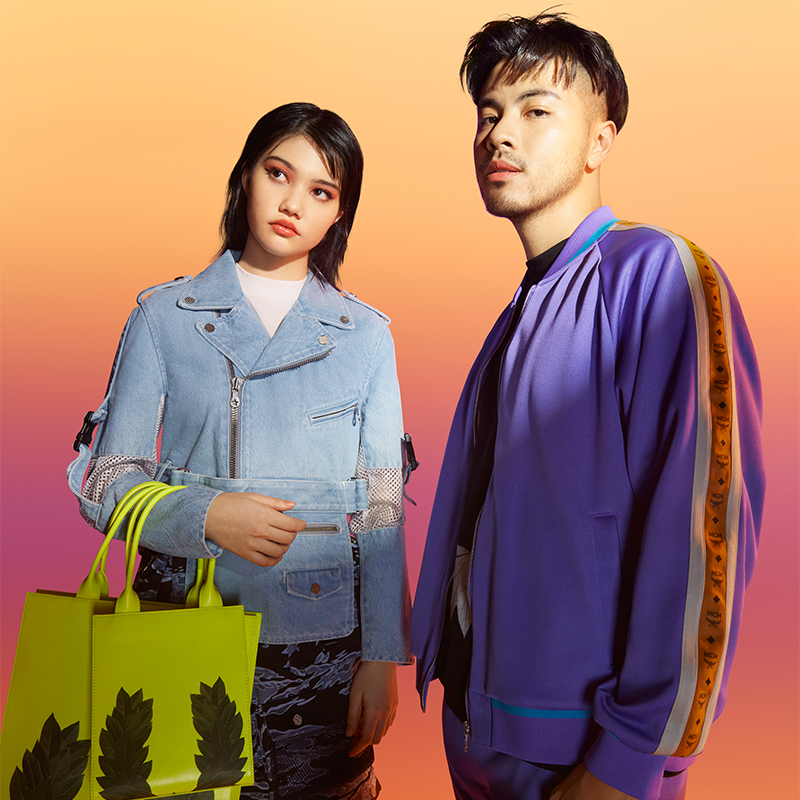 Image courtesy of MCM
Since the music industry is rather small in Singapore, seeing our fave local singers supporting each other is always a heartwarming sight. Benjamin Kheng and Shye have constantly expressed their friendship on social media, and in March 2022, the iconic duo fronted MCM's Spring Summer collection with fashionable accessories. 
Dear MCM, you can't just drop these pictures and not expect us to crave for more. Can we see these two in a future song collab too? 
20. Her biggest personal resolution is to get her driver's licence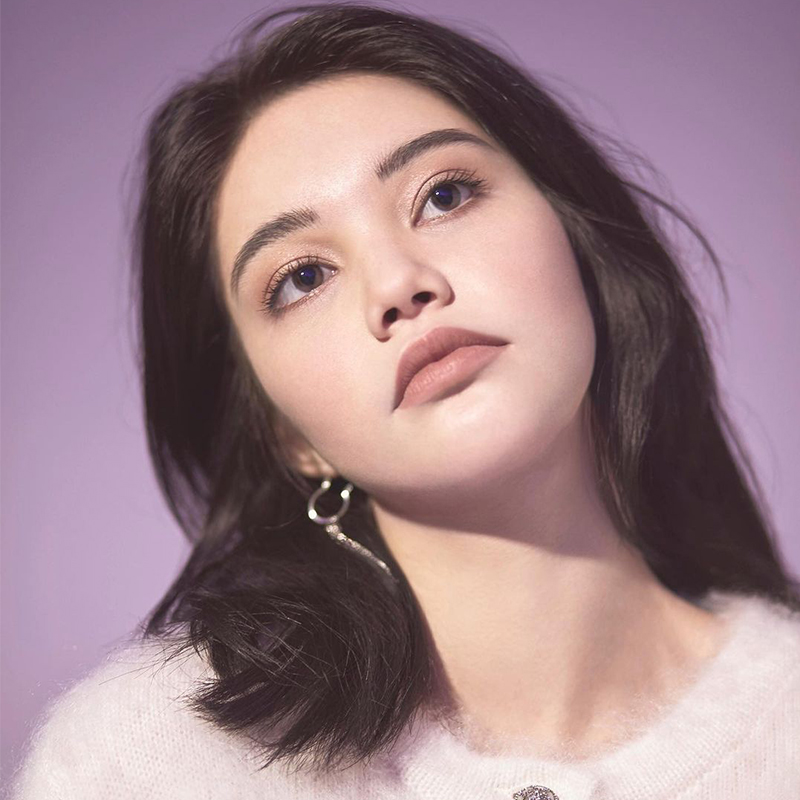 Source
Apart from singing and performing, Shye shared in an interview that her biggest personal resolution for 2022 is to get her driver's licence. "Once I get my licence, I want to drive my mother around and pick my little brother up from school."
With the pandemic restrictions loosening up,  we're hoping this means it'll be easier for her to book classes too. Maybe we might even get to see Shye driving in her own music video some day.
Shye's Passion For Music Has Made Her Journey As A Self-Made Singer Worth it
After conquering the NME Asia Awards 2022, what's next for this young budding artist? While Shye is having fun either singing, dancing or modelling for new campaigns, this ball of endless energy also wants to make space for dropping new music and performing a show or two this year.
Stay tuned to her Instagram page for more updates on her, and we're looking forward to seeing more live performances from Shye again soon.
Cover: Source, source, image courtesy of MCM
Also read:
16 Facts About Apple Chan, The Lieutenant In Ah Girls Go Army, Like Her Dreams Of Being A Mermaid