Guide to Siam Dius
Strobe lights, beer towers and the loud thrumming of man yao that sends vibrations throughout your whole body. No, it's not clubbing at Zouk or Yang, but a different kind of night out — siam dius. 
For those who have never been in a siam diu before and would like to explore these Thai disco nightclubs, you may have these questions in mind: Are siam dius really not lupsup? What do people do inside? How do I diao hua for a siam bu?
Fret not, here's a guide on how you can navigate siam dius like a pro, so you won't stick out like a sore thumb during your visit.
Requirements to enter a siam diu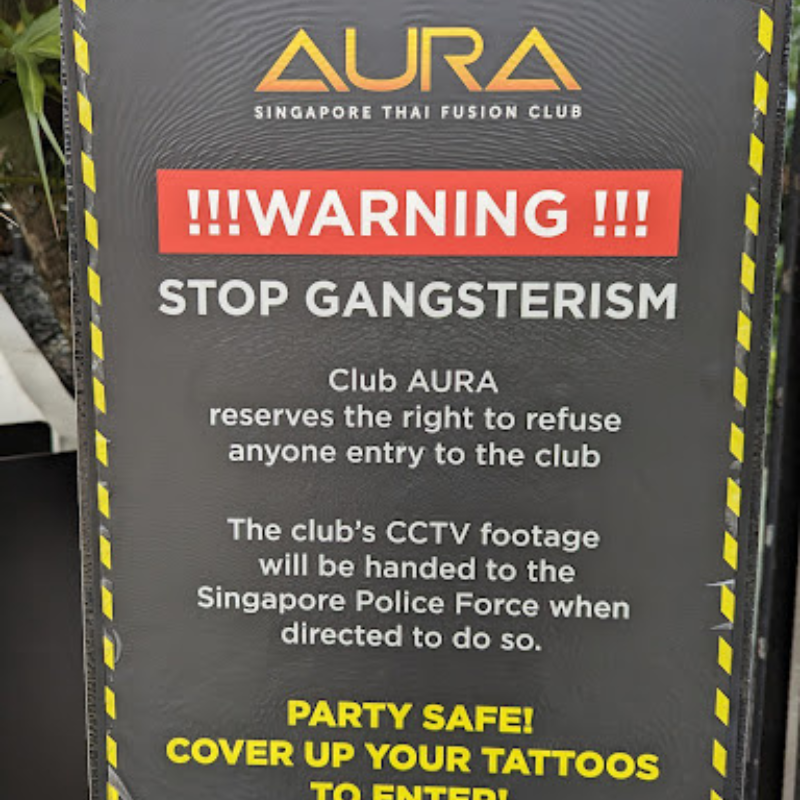 Source
Unlike typical bars and clubs where the minimum age to enter is 18 years old, siam dius often have a higher age requirement of 21 for ladies and 23 for men. Some siam dius, such as Aura, also don't allow attendees to show up with visible tattoos. 
If you want to enter these places, ensure that you're dressed appropriately. Other than tattoos, most siam dius are actually pretty chill when it comes to attire, so it's fine even if you're dressed in a comfy tee and slippers.
Limitations of a siam diu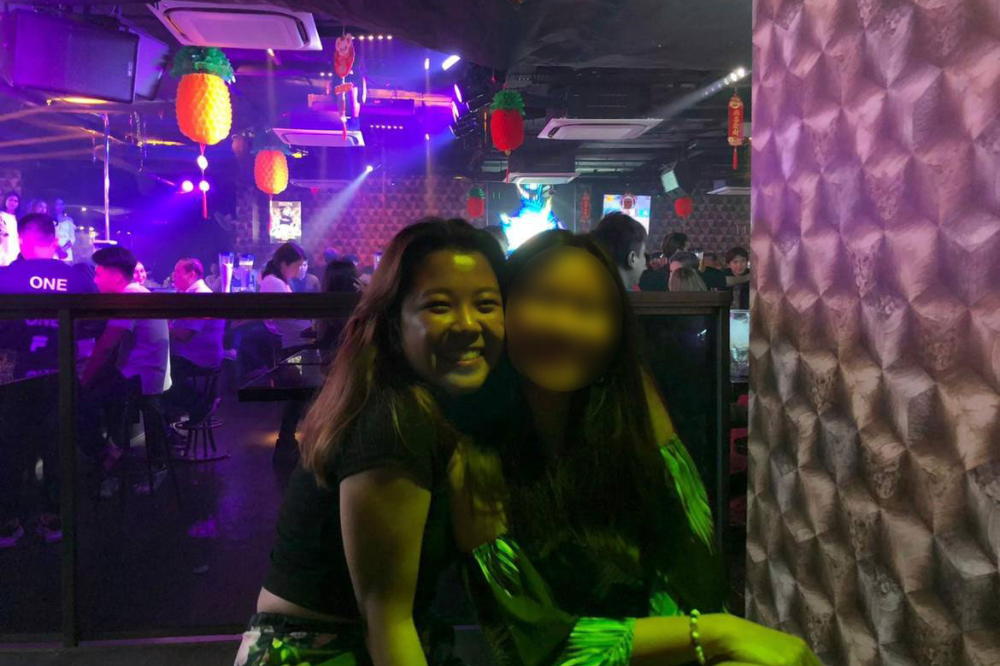 Image courtesy of the writer
A general rule of thumb applies to almost every siam diu: strictly no photography and videography of the siam bus. Some places might be even stricter and limit it to no photography at all, so you might not even be able to take selfies there. 
A siam diu is not a club, so there's no actual dance floor. Most of the time, you'll remain seated at your own table. Recently, there are some siam dius that also double as clubs with a dance floor, but the majority of them do not have this. 
Don't expect your typical EDM either — siam dius are known for their man yao, aka mandopop remixed with fast-paced beats. We're talking about the kind of music that YPs like to blast while riding on e-scooters. 
Look forward to hits from JJ Lin, Jay Chou and G.E.M, and of course, everyone's fave lyrics — "xi wang ni yi hou, bu hui hou hui mei xuan ze wo".   
What to do inside the siam diu
Many often have the impression that a siam diu is a sleazy club where prostitution takes place. First of all, unlicensed prostitution is illegal in Singapore. Secondly, people usually just sit down at a table with drinks and chill while watching performances. 
NGL, siam dius are definitely more appealing for those in their mid twenties onwards. There's no XMMs or XDDs, and you don't have to push your way through a squeezy dance floor.
Watch performances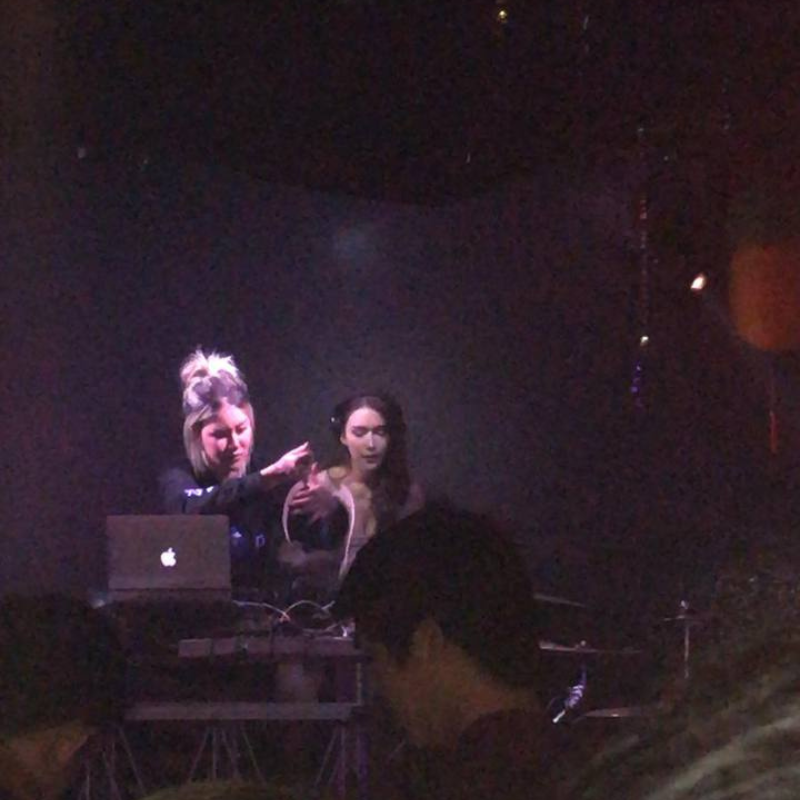 Jade Rasif making an appearance as a guest DJ at ICON II
Image courtesy of the writer
The main appeal of siam dius? Performances to entertain you throughout the night. Each siam diu has an elevated stage for the DJ and Thai disco workers, both male and female, to perform. 
These performances come in a wide variety — mandopop covers, K-pop dances and even band performances. You can also keep a lookout for guest DJs on the various siam dius' Instagram pages, just to catch your fave DJ spin.
Order drinks and food
Just like any bar in Singapore, feel free to order beer towers and snacks to munch on. Siam dius are also known for their Martel bottles, which tend to have happy hour promotions. 
We're not sure why, but another iconic experience at siam diu is enjoying their $1 lollipops. Purchase them from the mama-san as a sweet treat to aid the bitterness of your alcohol.
Diao hua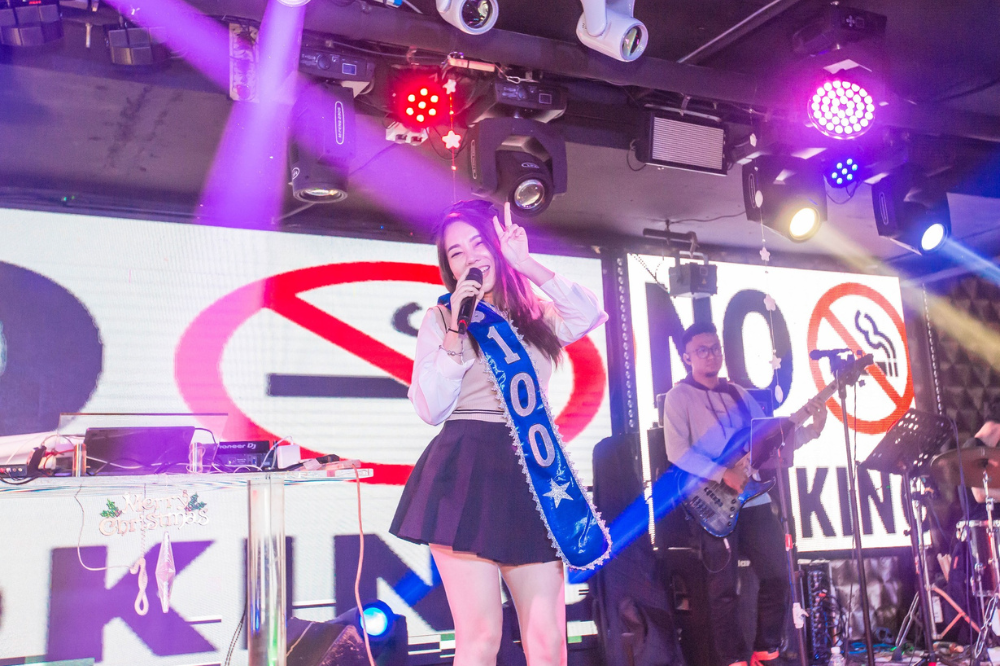 Source
If you fancy a siam bu and would like her to come over to your table to talk to you, you can do so by diao hua, which is the tipping of flower garlands. 
It's common to see the mama-san walk around the area with garlands and sashes around her whole body. She'll approach you to ask if you're interested to diao hua, especially if she sees you eyeing a certain girl on stage. Diao hua isn't limited to the guys — girls can do so as well. 
Note that different types of garlands cost different amounts. Cheaper ones that are less than $50 are flower garlands, whereas more expensive ones that cost a few hundreds are sashes. If you spend a lot of money, the staff will release party poppers. 
Don't worry — the mama-san won't accidentally pick the wrong girl. She has a laser pointer that can reach the performers on stage, no matter where you're seated, to confirm the siam bu of your choice. 
Diao hua sessions usually happen in intervals after a few performances, where all the performers will stand in a row on stage to clearly view them. 
Play games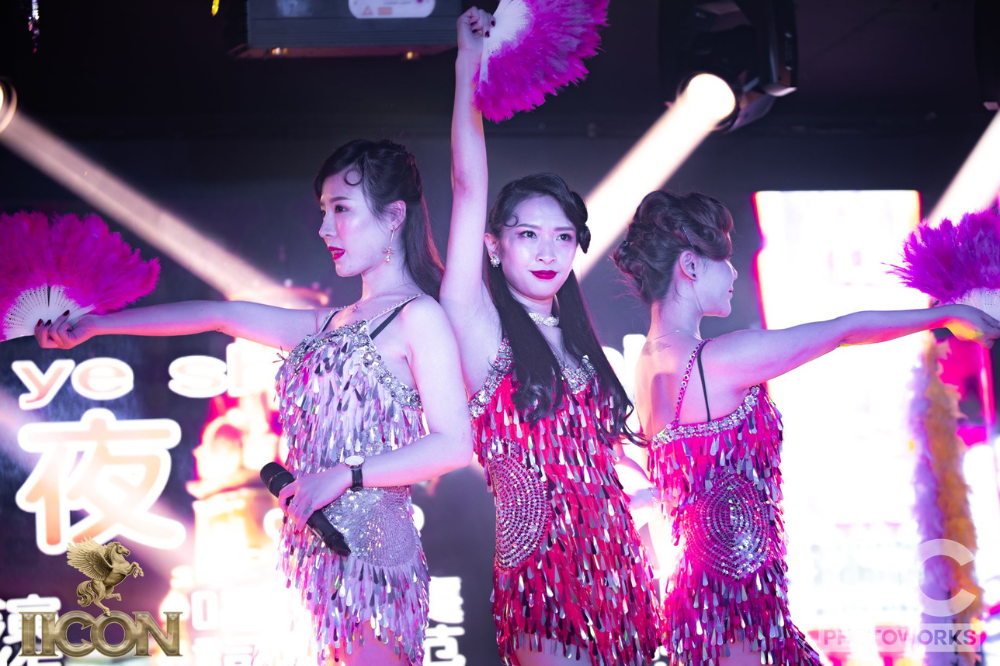 Source
Like some bars, siam dius may offer dice or cards so you can play drinking games with your friends or with the siam bus. Certain VIP rooms, like the one at Las Vegas Club, offer a pool table. 
Also read:
Why Some Singaporean Men Date Thai Disco Girls Instead Of Local Girls
Talking to siam bus
Despite siam diu being a Thai disco club, not all of the siam bus are from Thailand. Sometimes, these girls come from other countries such as Vietnam, Taiwan and even Korea. 
This also means that there may be a language barrier, as many only speak basic English. But don't let that stop you from having a conversation with them. With some drinks and good music, you'll be lip-loose enough to rival Pitbull in being called Mr Worldwide.
Different tiers of siam bus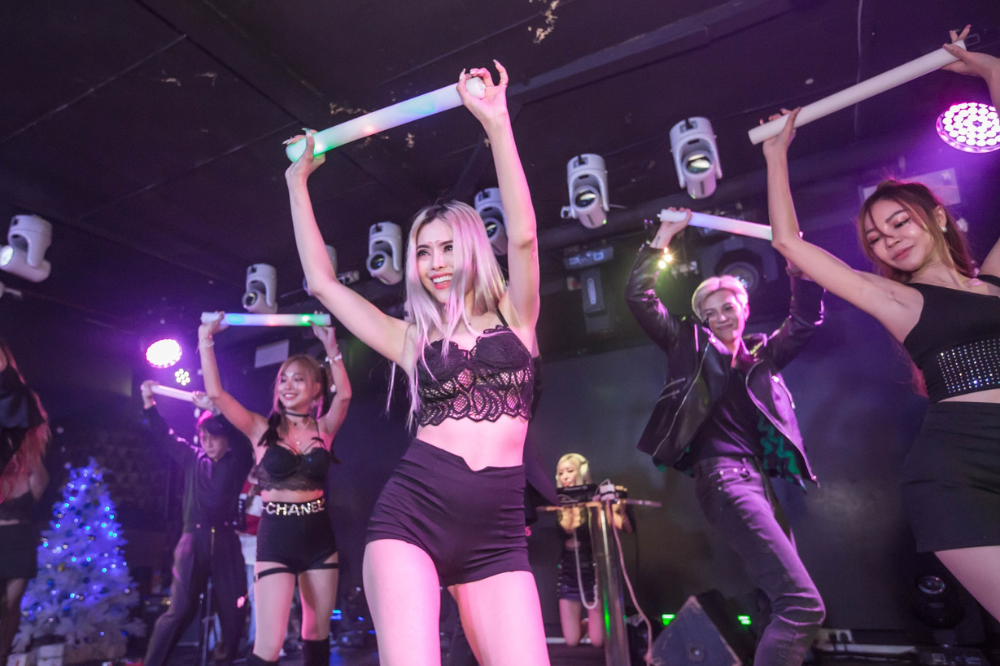 Source
Just like how everything in Singapore is competitive AF, this applies to siam bus too. There are different tiers for siam bus — the lower tiers are normally those who walk around to convince you to diao hua, whereas it can be hard to talk to those from the higher tiers with a lot of garlands and sashes. 
Don't expect a higher tier siam bu to stay at your table the whole night just because you diao hua. Unless you're paying a significant amount, they might only come to your table for a short while before leaving, seeing as their popularity would mean they have to talk to a lot of people throughout the night. 
Girlfriend experience
Note: After diao hua, it doesn't mean that you're allowed to touch a siam bu or order them to do things for you. They are free to do as they like — including leaving your table whenever — and you should still respect them as humans.
One of the most common siam bu services is known as the "girlfriend experience". Basically, they are here to be your temporary girlfriend — talk to you, ask you about your day and treat you nicely.
Sharing drinks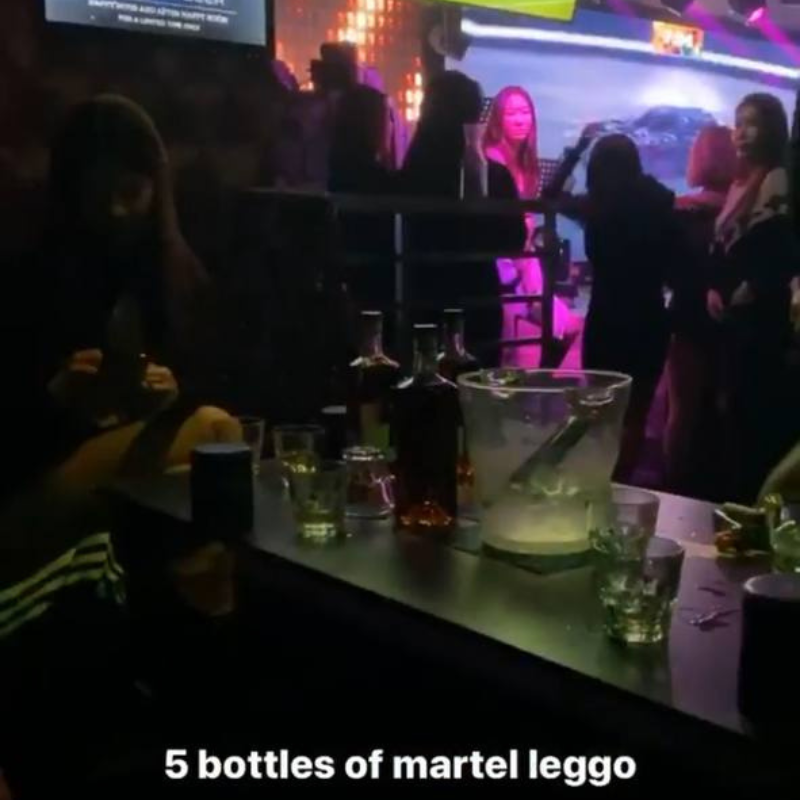 Image courtesy of the writer
Normally, when a siam bu joins you at your table, chances are they'll cop some of the drinks on your table. So don't be surprised if they ask for permission to share drinks while playing drinking games. 
You can think of it as if they are your guest, since they will sit with you and spend time with you at your table. No harm to be a little courteous with your drinks here. 
Limitations
Siam bus are not prostitutes. You're not allowed to demand sexual favours or touch them without consent. Siam bus are also not inclined to spend the whole night with you just because you spent a lot of money.
They are mostly here to make your night a little more fun, make friends and play games, so please treat them with respect.
Gong Tao
People who frequent siam dius often may have heard of the Gong Tao myth, which translates to "black magic" from Hokkien. This is a belief that some siam bus "curse" their clients to be so smitten by them that they resort to illogical and desperate actions just to meet up with the siam bu. 
Disclaimer: Gong Tao is just a myth, so don't take our advice too seriously.
Signs of Gong Tao
According to Gong Tao Help Desk, a siam diu meme Facebook page in Singapore, the biggest sign of Gong Tao includes a sudden change of behaviour for the worse. 
In an interview with Rice Media, Gong Tao Help Desk shared these symptoms in detail:
Easily irritated

Looking haggard and tired all the time

Give off a "zombie" vibe

Threatening divorce or violence towards their loved ones 

Suspicious bank transactions 
How to prevent Gong Tao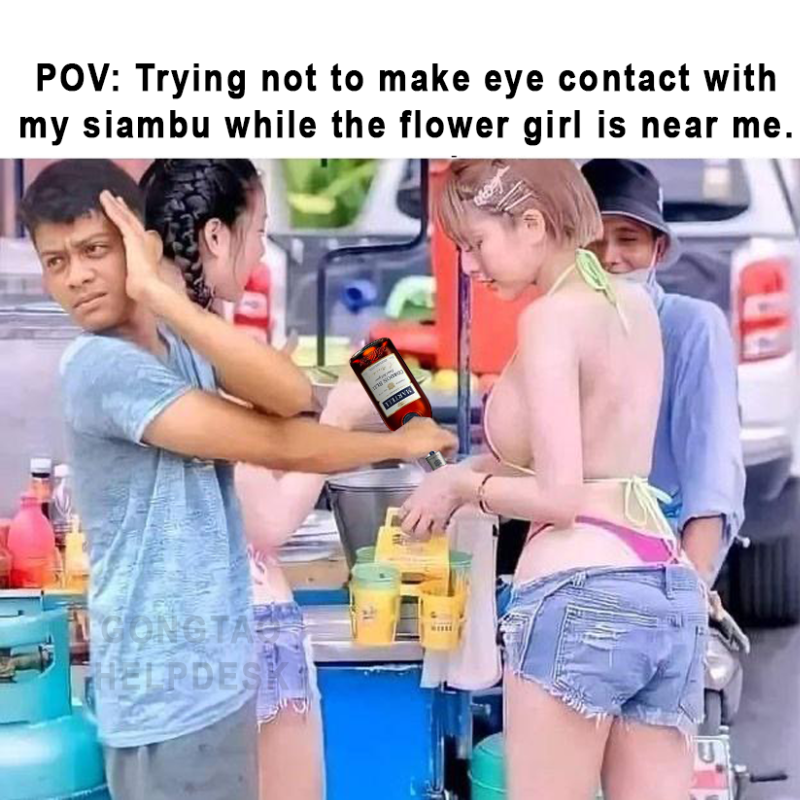 Source
While Gong Tao is a myth, some superstitious individuals may still feel that it's better to be safe than sorry. 
Gong Tao Help Desk shared some precautionary methods in the same interview, such as not sharing your personal information with the siam bus. This includes your full name, birth date and time, and blood type. FYI, you shouldn't be sharing this information with just anyone in general either. 
Some types of black magic also involve the usage of your hair, blood and fingernails. 
But in general, just be wary and don't accept strange gifts such as amulets and ornaments. Having a fun night is also equivalent to having a safe night, so make sure that you don't overstep your boundaries.
Gong Tao Help Desk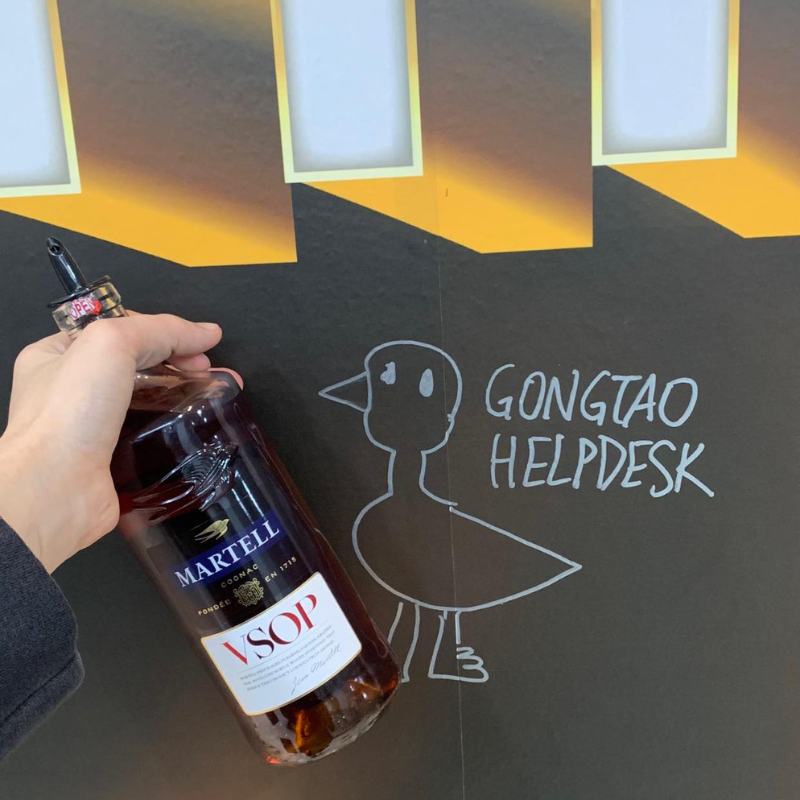 Source
We're not exactly sure how reliable Gong Tao Help Desk is, but their Facebook page has over 55,000 followers, so we're assuming that they have enough experience to share advice with other siam diu goers. 
It's mostly a meme page for siam diu relatability though, so don't expect anything too professional. 
This Guide To Siam Diu Etiquette Will Ensure Your TGIFs Will End Safely & Responsibly
Nightlife in Singapore doesn't have to be complicated. While siam dius may have a different vibe as compared to the standard clubs and bars, they still promise a fun and entertaining night for everyone. 
If you read till the end of this article, hopefully you'll be able to navigate through your next siam diu night out like a pro. 
Also read:
11 Siam Dius In Singapore To Add Entertainment To Your Nightlife, Based On Local Recommendations