Singapore Airlines Poker Set
Poker lovers would know that a quality playing set makes a difference to the game. While not every Singaporean can afford to pay $150 for every visit to the casino at MBS for poker, you can still enjoy the game in the comfort of your own home with friends. 
For something you and your poker buddies can get excited about, Singapore Airlines now has a limited edition poker set that is embellished with unique batik prints, similar to their previously released mahjong set. Read on to find out more about this exclusive item.  
The design 
Singapore Airlines takes pride in their batik print inspired by the native flowers of Singapore, and it is no surprise to see them on every element of this poker set.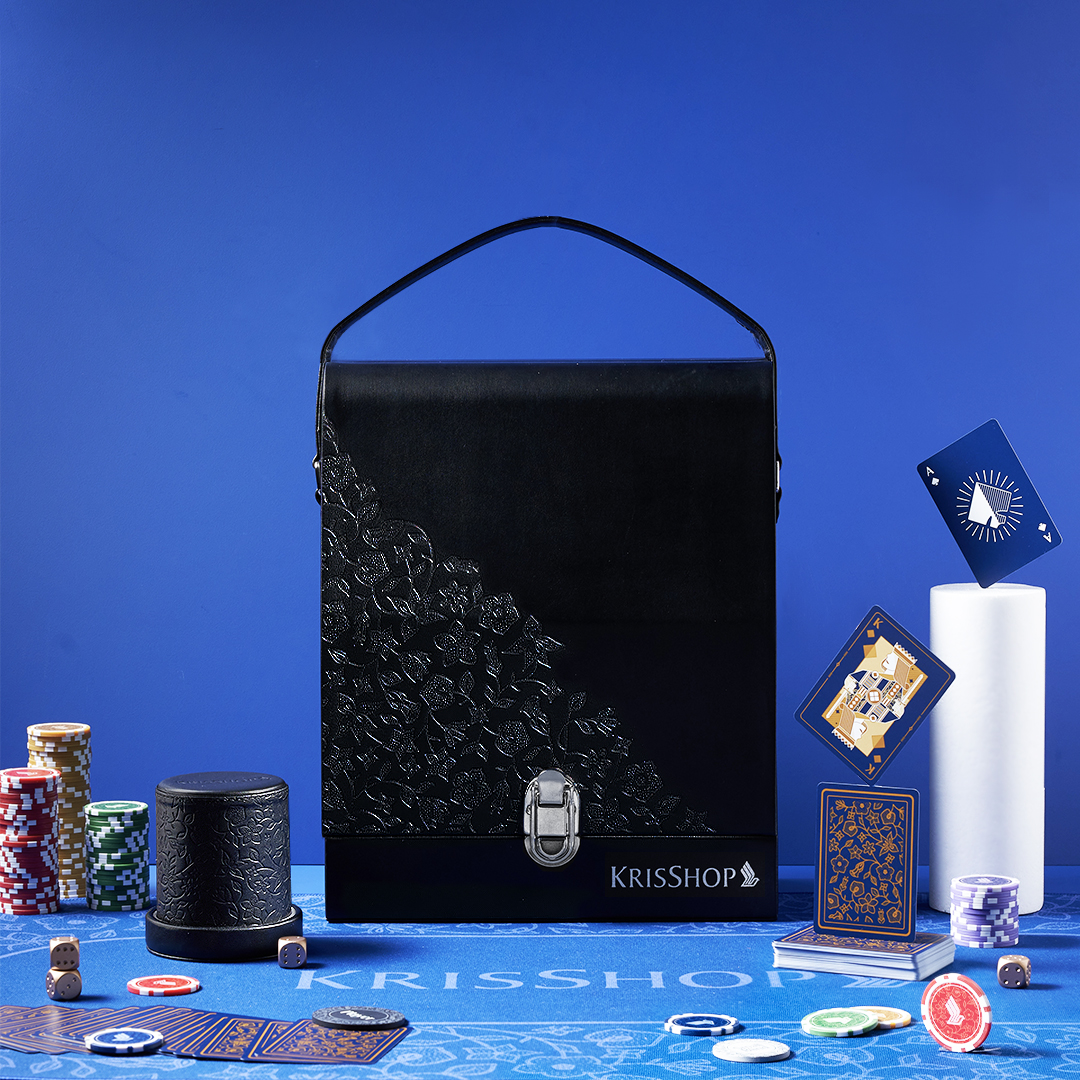 The poker set includes 2 bespoke poker decks, 350 poker chips, 6 golden aluminium dice, a dice shaker, blind buttons, dealer and player buttons that also feature travel-related and aircraft elements – a hit of nostalgia for those who miss travelling overseas.
One look at the sleek black case and you'll notice that the embellishing of the batik print fills up half of the exterior. It is secured with a buckle so that none of the chips would run loose when opened accidentally. 
Plus, the handle on top allows you to carry the poker set with ease to the location where you and your kakis will be playing.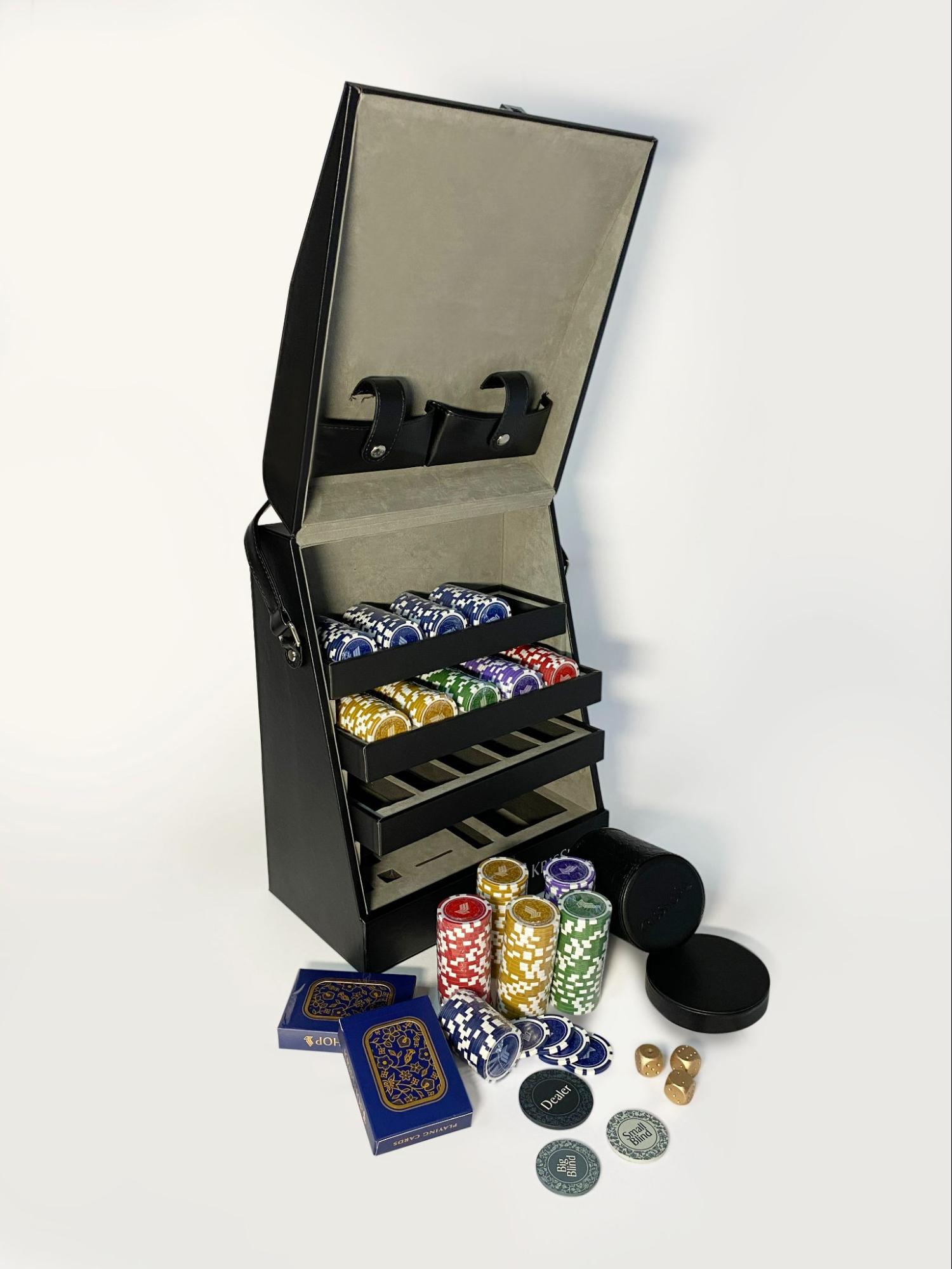 On the inside, the interior of the case is lined with 4 tiers to keep the poker chips and other contents sorted accordingly. To ensure an even more secure packaging, there are also two pockets with straps on top.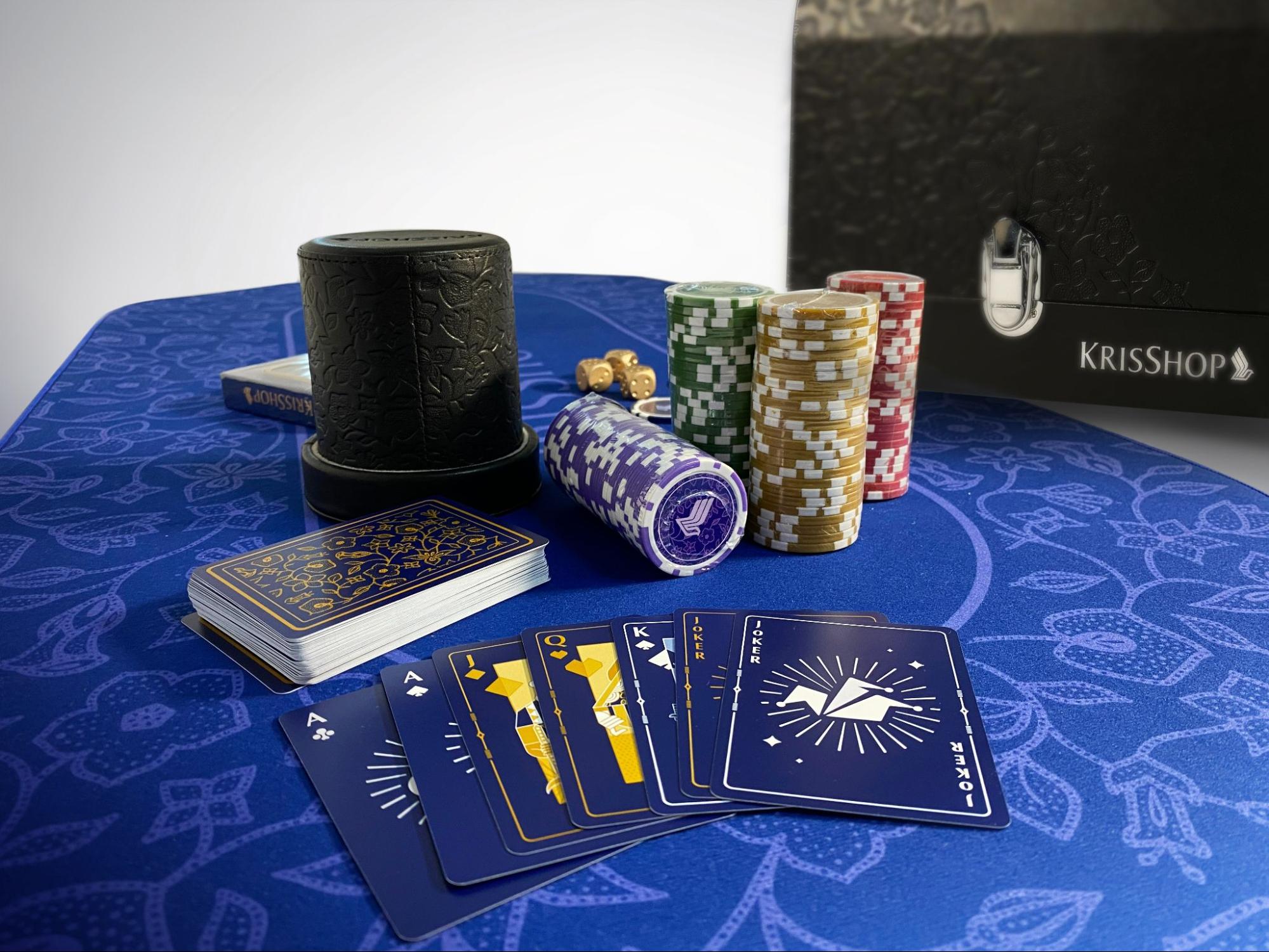 ICYMI: the poker set reflects the colours of the Singapore Airlines logo which are navy blue and gold. In addition, the logo also appears on the poker chips and playing cards.
Once you've purchased the poker set, you can expect to receive it in an exquisite box that is dressed with an aircraft-inspired window design. 
The poker set retails at $318. 
Poker mat
For those who are looking forward to smooth rounds of poker, you can also add this poker mat to your shopping cart. 
Similar to the poker set, the mat comes with batik motifs and is covered with Neoprene so that the cards can glide smoothly across the surface to every player. Plus, it has a rubber-lined bottom to prevent the mat from sliding around. 
As it comes with a carry case, you can roll the mat and store it inside once you and your poker gang call it a night. 
The non-slip poker mat retails at $59 for a stand-alone purchase and at $45 when purchased with the poker set. 
This Singapore Airlines Limited Edition Poker Set Works Well As A Year-End Gift For CNY 
This Singapore Airlines Limited Edition Poker Set works well as a year-end gift, especially for those who enjoy a poker game or two during CNY. The set is now available to pre-order for KrisFlyer members on KrisShop's official website here, with deliveries starting from 15 December 2021, just in time for Christmas.
For those who are not a member, don't worry as the preorders will be made available to the public after 15 December. 
All images courtesy of Singapore Airlines. 
Also read: 
Singapore Airlines Now Has Batik Design Face Masks That Are Both Chio & Breathable