Singapore Airlines Face Masks
As face masks have become an essential part of our OOTDs, it's not surprising to see designs such as Harry Potter and Pokemon while walking along the street. However, wearing face masks for long periods of time can get pretty uncomfortable. Luckily, Singapore Airlines now has batik design face masks that are said to be so comfy, you can even sleep in them.
The design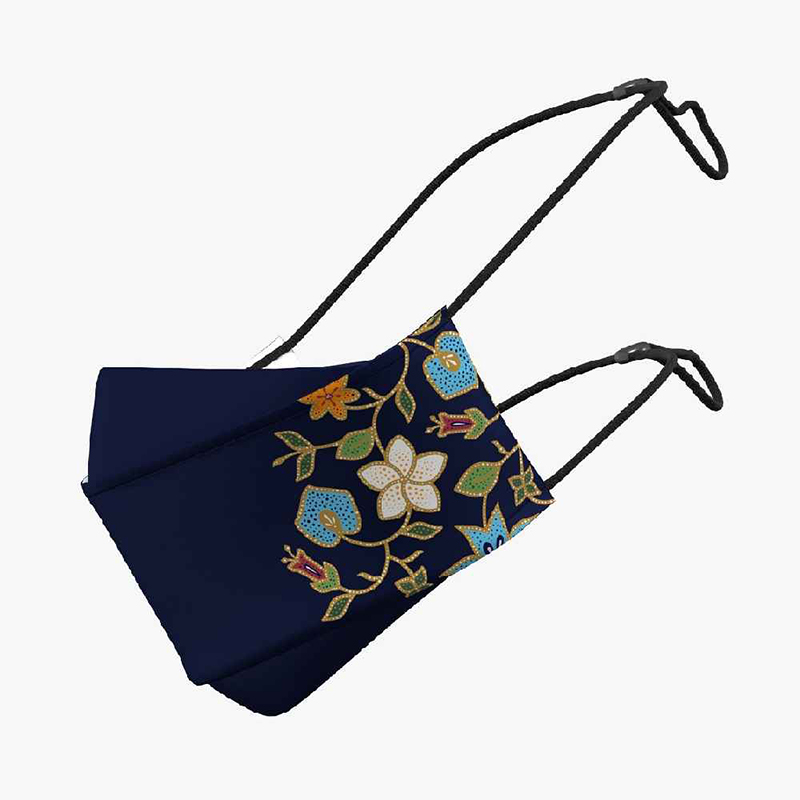 The face mask comes in navy blue with colourful floral patterns on the sides inspired by Singapore's native flowers. It is also known as a Vi-Mask, aka a NanoTech Anti-Viral mask with high resistance, approved for filtering against bacteria and viruses. Pandemic essentials, check.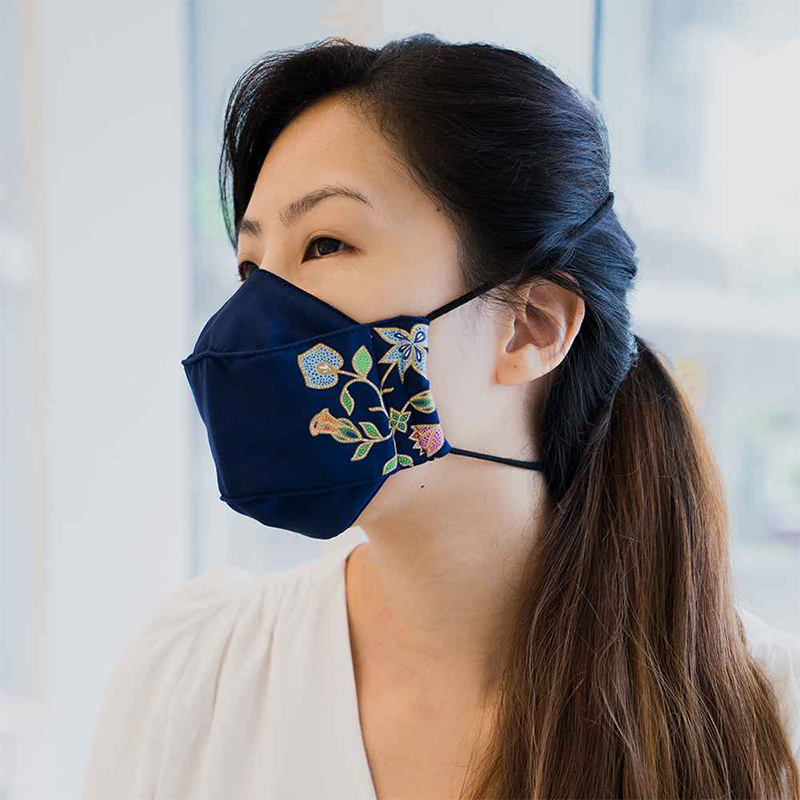 Here's the best part: the masks are also designed for sleep. Its slightly protruding shape allows for better air circulation to give you comfort — a crucial feature we need during long rides on the MRT. It could even be the mask to wear on flights, when leisure travel resumes eventually.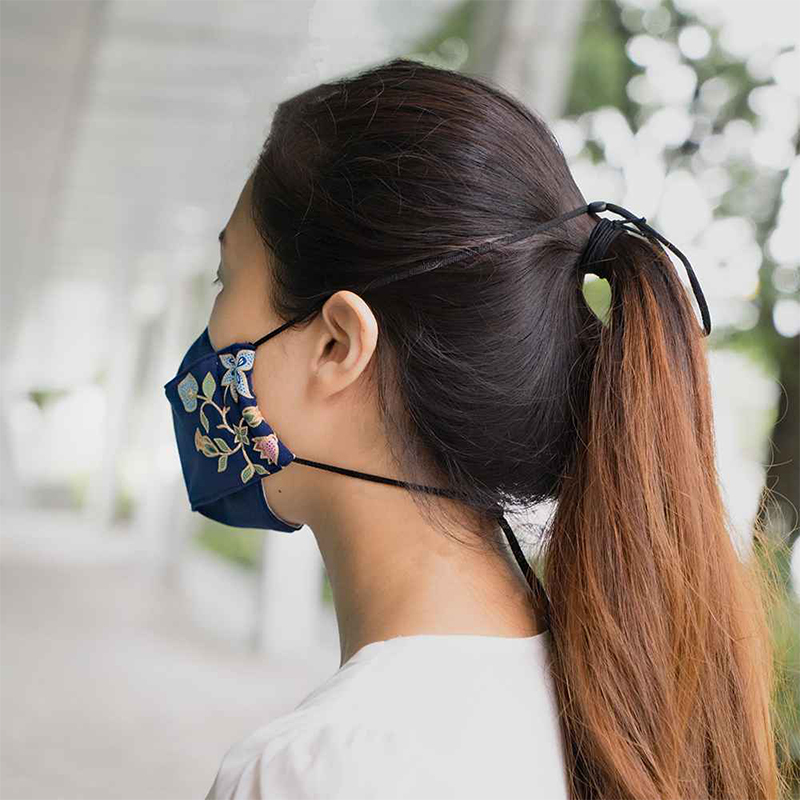 While standard masks come with bands that go around our ears, this mask provides the option of converting into a head loop to suit your preferences. Not only does this release the pressure off your ears, but there is less risk of your mask getting caught in your earrings while removing it. No need to compromise fashion in this pandemic, that's for sure.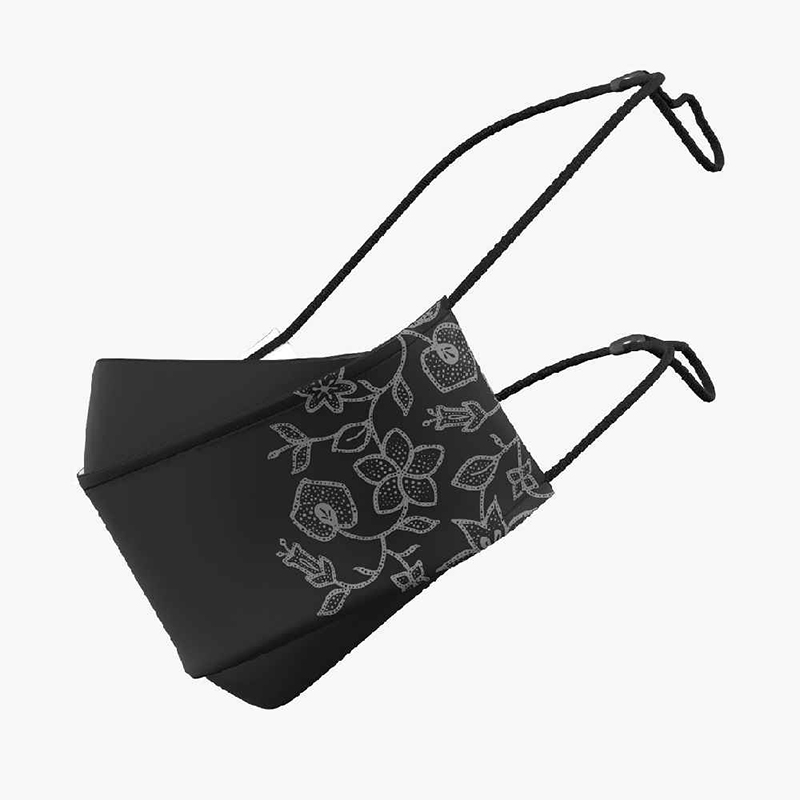 If you prefer to go for a more monotone colour scheme, there is also a black version of this batik mask available. The colourful flowers are outlined in white instead, staying minimalistic while maintaining its elegant look.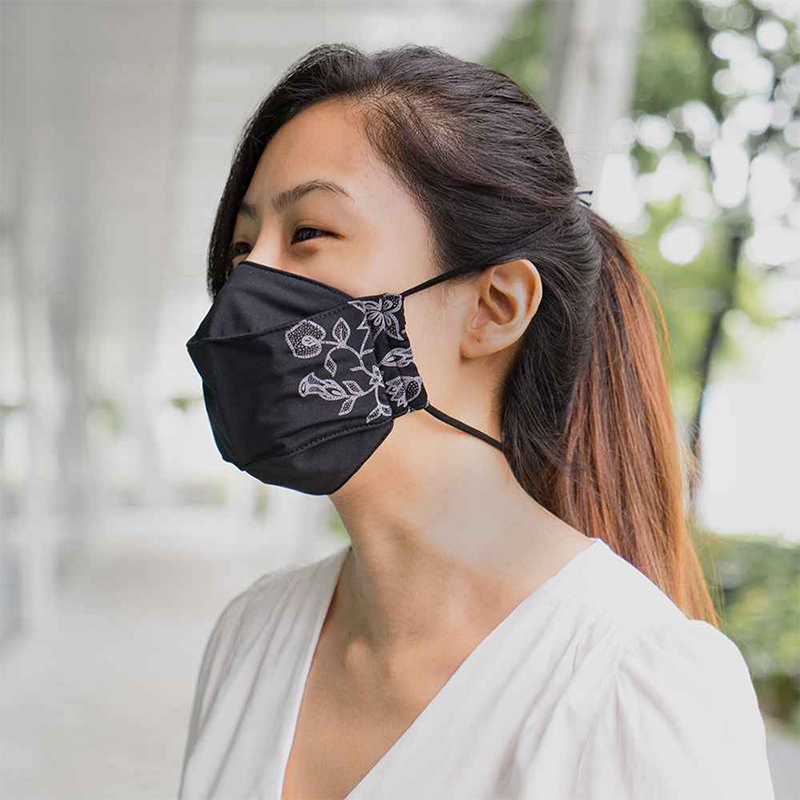 The masks are made of hypoallergenic bamboo lining with cooling technology too, giving you more breathability no matter what weather in Singapore. This life-saving function is able to keep users dry and comfortable, even after wearing it for long hours.
Both the navy and black masks are retailing at $19 each.
Also read:
Singapore Airlines Has A Mahjong Set With Batik Tiles & Chips, Pre-Order It Now Before It's Gone Forever
Jellycat dolls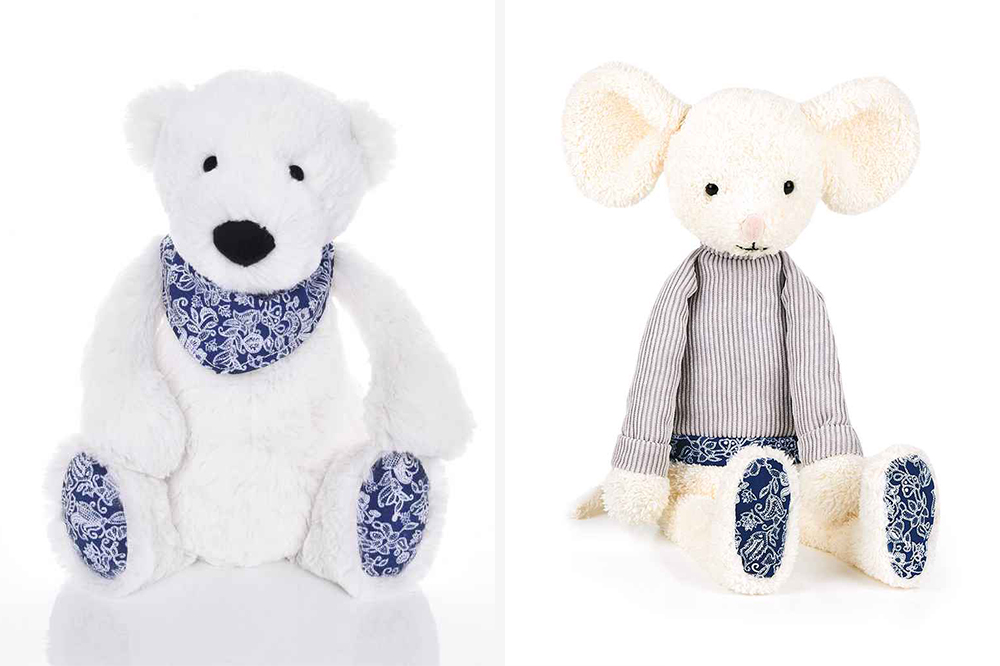 For those who are into collecting Jellycat's adorable stuffed toys, the brand has also collaborated with Singapore Airlines to bring 2 animal plushies — a polar bear and mouse. Both stuffed toys come with batik prints on their clothing and paw pads as well. The polar bear is retailing at $49, while the mouse at $47.
These Singapore Airlines Face Masks Will Make Your OOTD Look More Elegant While Keeping You Safe
Since the release of the Singapore Airlines batik mahjong set last year, Singaporeans have been treated to more lifestyle items in batik prints that remind us of our cabin crew. The Singapore Airlines masks are available on KrisShop's online website, and prints will differ from masks to masks.
All images courtesy of KrisShop.
Also read:
KrisShop's Batik Label Is Inspired By The Iconic SQ Sarong Kebaya Uniform, Includes A Singapore Girl Perfume