Typical Singaporean Aunty
It isn't always easy coming to terms with growing older; you gotta watch what you eat, get more sleep and pay for your own stuff. *shudders* The true O-M-G moment, however, comes when you realise you've become…your Mother. So if you've done these 18 things, you're a certified Singaporean Aunty, confirm plus chop!
1. Hoarding "in case" you need it
Don't you just hate it when you finally need something and you don't have it? That's why you should have at least 100 plastic containers, 1000 plastic bags and maybe 10 wet tissue packets hoarded from restaurants for special occasions. #Auntyadvice.
ZULA's AUNTY PRO TIP: If you've got too many bags and don't know where to store them, fret not! You can fold them into triangles as seen below: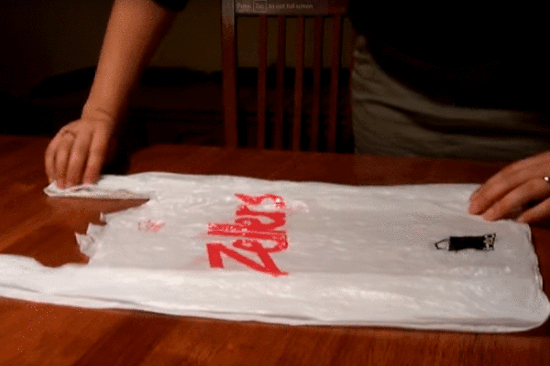 2. You've done chain store deal comparisons
When looking for a relatively common item, you've compared prices in Watsons, Guardian, Fairprice Xtra, Venus Beauty, Qoo10, and Carousell. Even the tiniest Terms and Conditions in font size 6 can't trick you.
2 for $45 in Watsons? That'll be 1 for $22.50. Guardian is using a 20% discount strategy, while Venus Beauty has a buy-1-get-1-free deal. But T&Cs state there is a minimum purchase amount. Carousell has it for $20, but should I factor in shipping fee? How much would fuel cost if I drive there?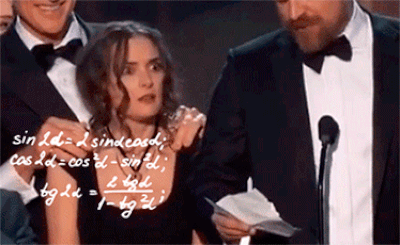 3. You have a bag within a bag
You've got your main bag, and then you've got your bagception. It makes guest appearances at lunch, or if you're running out of the office to grab something because you can't possibly hold all your necessities by hand, and your normal bag is just "too big".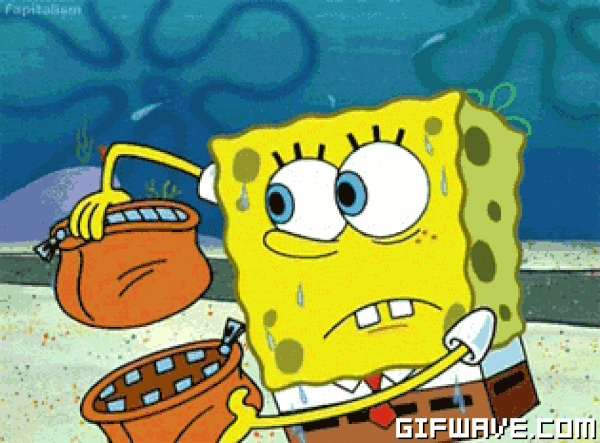 4. You think bulk price applies to two items
People tend to associate being Aunty with negative things, but there's a level of confidence that only Aunties have, which must explain how they manage to be master hagglers. I used to be so put-off by the idea of asking for discounts, but damn! I deserve it. Are you sure I can't get S$5 off if I buy 2 pieces? You see, one shirt has a thread sticking out, it's now worth $2 less.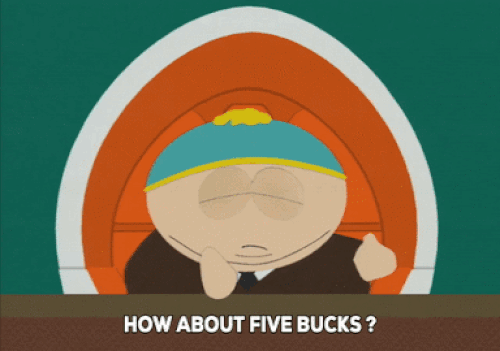 5. Bargain hunting at JB *cough* for pads *cough*
Ain't no mountain high enough to keep me from getting some discounted sanitary/cotton pads from JB, because I'm not paying full price for that. Some people may tell you to save time and energy but no, I want to save my money, got it?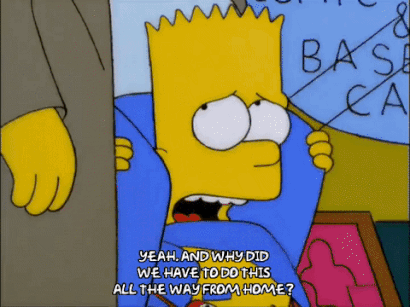 6. You put the physical in physical stores
How else would you know the material, stretchability, colour pigmentation, freshness or sturdiness if you don't caress every item? Whether you're shopping for fruits, Becca blushers at Sephora, or IKEA furniture, you know the best quality items.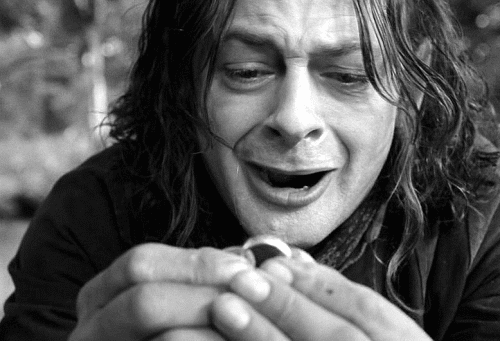 7. Severely over-preparing
We're going downstairs for lunch, so we're probably going to need tissue, wet wipes, an umbrella, Panadol, eyedrops…did I miss anything?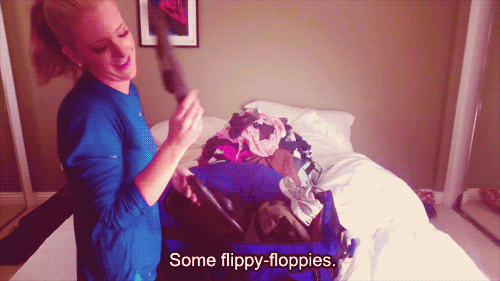 8. You're everyone's "go-to" Mama Shop
The repercussions of being overly prepared comes when you've been labelled the resident "Mama Shop". Need plaster? You have! Hair tie snapped? You've got extra! But then you don't get to use any of your own stock.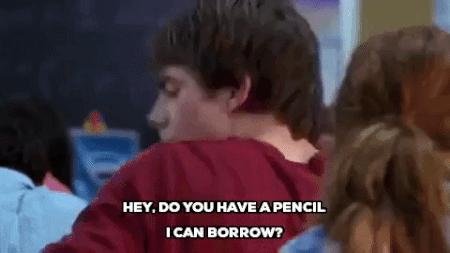 9. Chope-ing table with tissue paper/umbrella
We know, getting a table during lunch hours can be a huge drag. What's worse is when all the tables have been booked by packets of tissue paper—variations include umbrellas and namecards. Is it trash? If I sit here will an Auntie give me an earful about how rude I am? Well, I guess if you can't beat 'em, join 'em.
10. Getting kan cheong about wastage
You might have 99 problems but saving money ain't gonna be one. Dilute your soap till it's 99% water, cut the bases off all your bottles and tubes to get the last 1% of product and please la don't waste the food—do you know how many starving children there are in Africa? Do you want your future boyfriend to have pimples?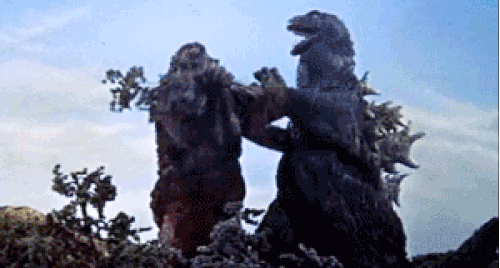 11. You ARE the social network
We all like to believe we're above gossiping, but sometimes you can't help yourself. We're not trying to be reincarnates of our nosy relatives during CNY, but how else are we gonna find out what happened to our sister's boyfriend's cousin?! Sometimes you even get updates faster than a notification on Facebook. From who? Reliable "sources" of course.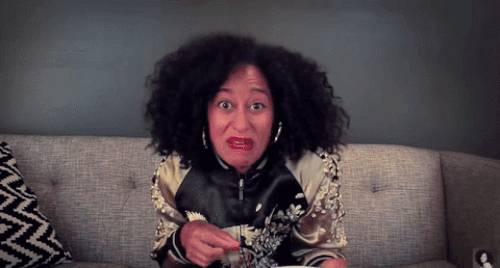 12. Sanitising everything
My Mother used to carry tissue paper and wet wipes around all the time "just in case" *eyeroll*. She warned me that one day I'd understand, but I should have known it was more of a threat because now I even carry hand sanitiser around because you know, "just in case".
13. Taking #throwback to the next level
Have you ever started telling a story, and subconsciously used the phrases "When I was young", "You'll know when you're my age", or in extreme cases "Back in my day". Sigh, we're not old. We're just nostalgic, alright?
14. "Free" amenities just take
If you've ever gone to a hotel and pocketed toiletries (you paid for the stay, it's only right), welcome aboard. Whether it's toothpicks at a restaurant, pencils from IKEA, or beauty freebies from stores, you're gonna grab them all.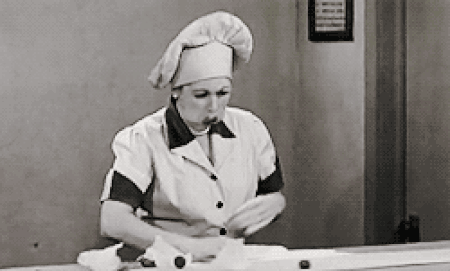 15. If it's not free, ask for samples
If someone tells you nothing in life is free, they're shopping at the wrong places. My mother taught me how to be an expert shopper/sampler at Kiehl's, and let's just say she hasn't had to buy eye cream in ages.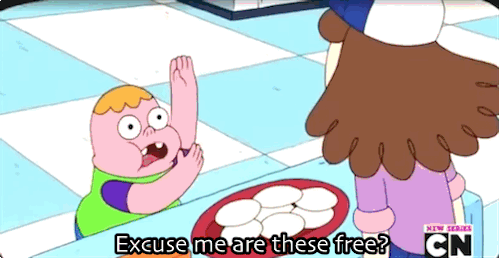 16. You've started to nag
One day you wake up and before you know it, you're telling your friends to drink more water, wear sunscreen and go to bed at a reasonable hour, it's for their own good! But oh God wait, don't I sound like my Mother right now?
17. Rushing onto MRTs
Logically speaking, I know the next train is gonna come in about 4 minutes, but why do I feel the need to get on this one right now?! Maybe it's my Kan Cheong spider instincts. Maybe I need to chill out but aye there's still space on the train what.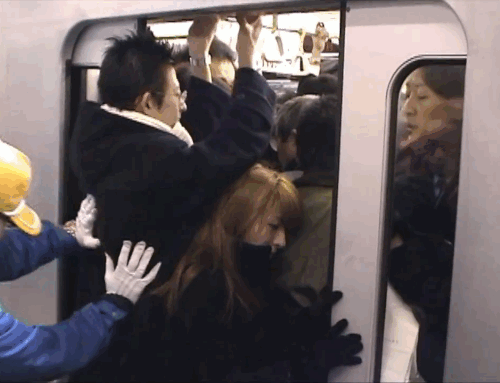 18. We're the greatest supporters of repurposing items
As if reusing the plastic bags we koped from NTUC wasn't enough, we also find ways to repurpose what we've got. Fancy boxes and ribbons bows can be reused for gift wrapping presents and used paper can be made into paper trash boxes.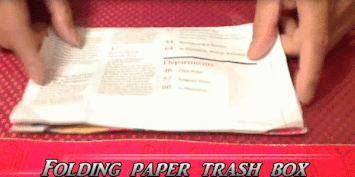 Auntie And Proud
Being called "Auntie" isn't usually perceived as a compliment, but we've gained lots of valuable insights from them over the years. How else would we have become the savvy, cray cray confident ladies we are today? So the next time someone calls you Auntie, remind them that you're the one with the wet wipes and the plasters whenever they need them *hair flip*.