Singapore Idol Contestants
Just like our Miss Universe Singapore winners, many Singapore Idol stars have gone on to make a name for themselves, be it in the local entertainment scene or in other business ventures. However, some have also opted to maintain a lower profile and step out of the public eye. Here is a look at 22 past contestants and what they have been up to since their time on the show.
The winners
Taufik Batisah: season 1

Since making history as the first winner in 2004, Taufik Batisah has released 6 studio albums. He continues to perform at events such as the National Day Concert 2020.
Apart from music, Taufik continues to keep busy with other ventures. In July 2018, he opened his fried chicken restaurant, Chix Hot Chicken, with a second outlet set to open this year. In line with his entrepreneurial spirit, he also broke into the real estate industry with his brother in 2019. He now sells homes with The A-Team. 
Taufik tied the knot in 2015, marrying Sheena Batisah.    
Follow Taufik on Facebook, Instagram and Twitter.  
Hady Mirza: season 2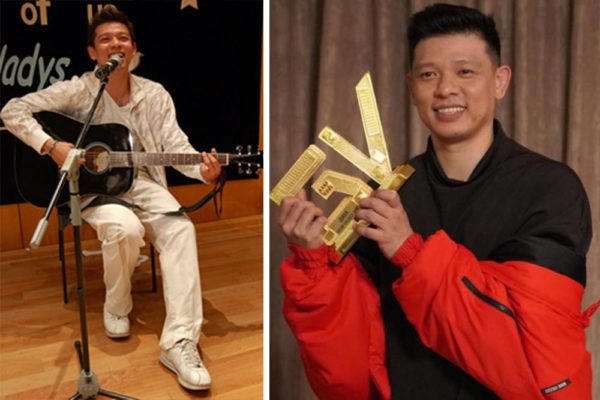 Source, source
A year after being crowned Singapore Idol in 2006, Hady Mirza went on to win the inaugural season of Asian Idol, an all-stars version of Idol featuring winners from around Asia. 
However in 2018, he was arrested for drug offences involving marijuana and was sent to rehab. He made his comeback a year later, when he went on to be declared the co-winner of Malaysian reality singing competition Gegar Veganza 6. 
Hady now remains a public figure, continuing to perform and make music while being managed by events and media agency MakBesar. 
Follow Hady on Facebook.
Sezairi Sezali: season 3

Season 3's winner Sezairi Sezali will be no stranger to those in tune with today's local music scene. After clinching the top spot in 2009, he has gone on to release 1 studio album, Take Two, and 2 EPs to date. His latest single, "Raindrops", was released in November last year. Last year, he also collaborated with Sam Willows' Benjamin Kheng to headline the Back to Live concert. 
Sezairi has dabbled in acting as well. In 2015, he starred alongside actress Joanne Peh in the Singaporean historical film, 1965. He also acted in local theatre troupe, W!LD RICE's The Emperor's New Clothes.
Sezairi wedded his long-time girlfriend, Syaza Qistina, in 2016. The ceremony was attended by other local musicians like Benjamin Kheng, Charlie Lim and 53A. 
Follow Sezairi on Facebook, Instagram and Twitter. 
The runner-ups
Sylvester Sim: season 1

Post-Idol, season 1's runner-up, Sylvester Sim released 1 studio album in 2005 and a single in 2016 titled "New Hope". He also tried out for the third season of The Voice of China, but did not make it through the Singapore auditions.  
Sylvester made the headlines in 2017 when he was slated to have a Muay Thai fight with ex-Singapore Idol hopeful Steven Lim as part of the inaugural Asia Fighting Championship event in Singapore. However, Sylvester pulled out a day before the fight, citing a lack of capital for necessary insurance coverage. His replacement, Pradip Subramanian, lost the fight in less than 5 minutes and passed away soon after the fight. 
He is currently the founder and creative director of SGEE Group, an events and management company in Singapore. 
Follow Sylvester on Facebook.
Jonathan Leong: season 2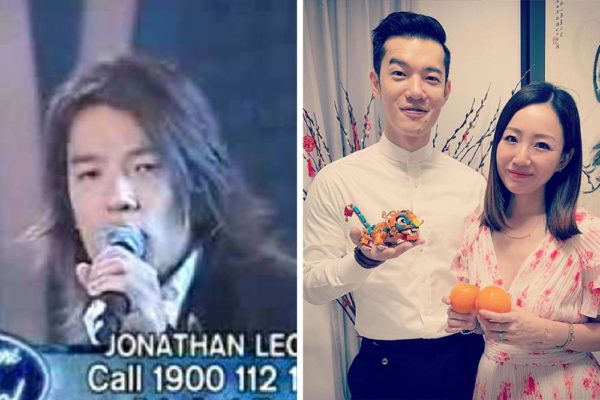 Following his stint on Singapore Idol, Jonathan went on to work in the local media and entertainment industry for about 10 years. He released his debut album, Mysterious Hero, in 2011. From 2010 to 2012, he originated the lead role in Voyage de la Vie, a stage musical that ran at Resorts World Sentosa. 
He is now part of asset and investment management company, Fidelity International's Southeast Asian sales team. Jonathan got married in 2015 to ex-Star Search contestant Jeneen Goh. 
Follow Jonathan on Instagram. 
Nur Sylvia Ratonel: season 3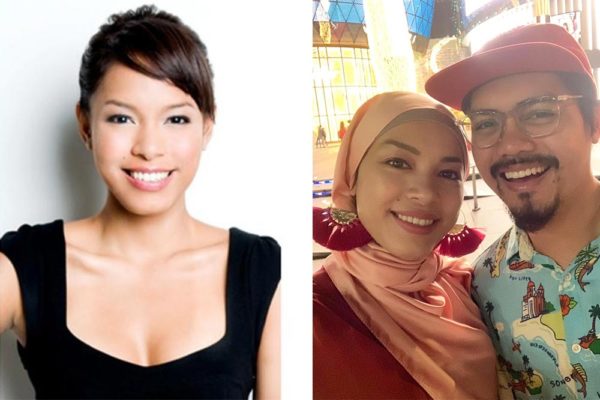 Nur Sylvia Ratonel made history in 2009 when she became the first female to make it to the Grand Finals of Singapore Idol. She released her eponymous album, Sylvia Ratonel, in 2010. In 2012, she collaborated with local artist Shigga Shay on the song "Echoes". She also tried her hand in acting in Toggle's original movie, Curry Curry Christmas. 
She converted to Islam in 2015, got married to Sufyan Saman in 2016 and gave birth to her son in 2018. Nur Sylvia also started a store selling home-baked cookies in 2019, Curious Cookies, though it is not clear if the business is still in operation. 
Follow Nur Sylvia on Facebook and Instagram. 
Third place
Olinda Cho: season 1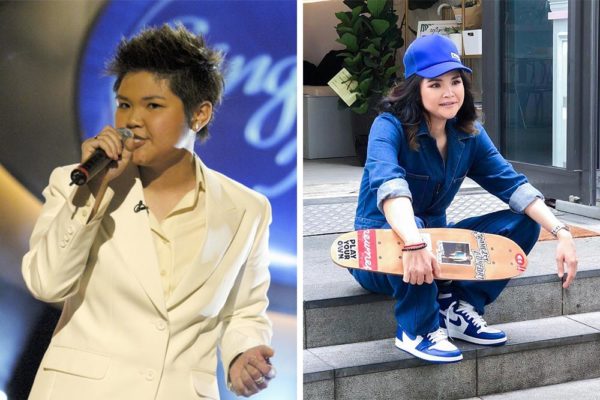 Even though she just missed out on a spot in the Grand Finals, Olinda went on to prove her talent and capabilities both on the local and international stages. She released her debut album, Rewind, in 2007. More recently, she participated in the second season of reality singing competition Sing! China, finishing in the Top 4 of singer Jay Chou's team. Her latest single "Sandcastles" was released in 2019. 
The singer is also an accomplished businesswoman, starting modelling and management agency NU Models, with local actress Sheila Sim. She is now the boss of 888seasons, an online premium fruit selling business that she started during the Circuit Breaker period last year. 
Follow Olinda on Facebook and Instagram. 
Jasmine Tye: season 2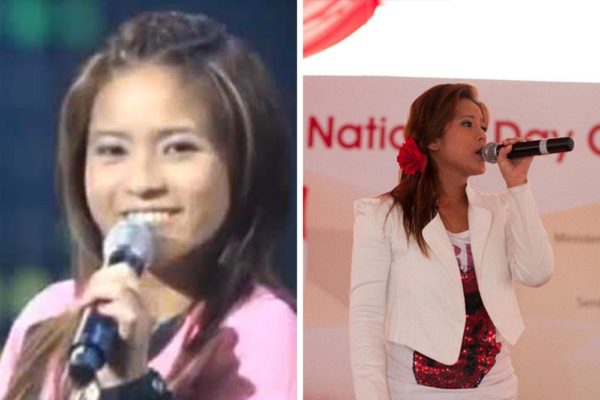 After her time in the Singapore Idol spotlight, Jasmine has kept a relatively low profile. She performed in the local circuit, holding her own concerts at venues like the Esplanade, as well as at grassroots and charity events like National Day observance ceremonies. 
Jasmine went on to pursue a career in music education. She taught music at Canossa Convent Primary School and enrolled in a Master in Music Education programme at the National Institute of Education (NIE). 
Follow Jasmine on Facebook.
Tabitha Nauser: season 3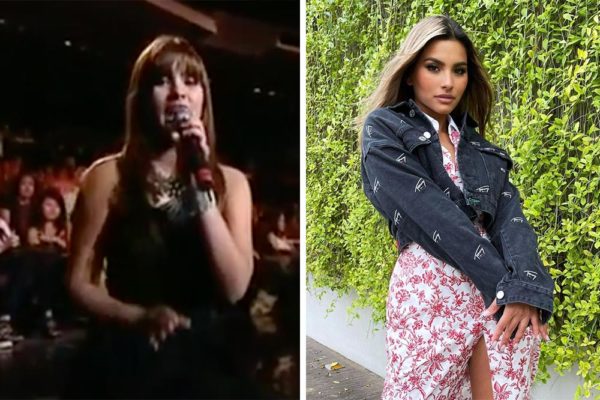 Tabitha is perhaps one of the biggest names to emerge from the Singapore Idol stage. She was even dubbed "Singapore's Beyoncé" by the "mayor of Singapore" Paul Foster, when they starred in Netflix's reality series Singapore Social together. 
In 2017, her debut single "Bulletproof" hit #1 on Spotify's SG Viral 50 playlist. She has also collaborated with international stars like Khalid, opening for the Asian leg of his American Teen world tour. Her latest single "Slow Down" was released on 5 February this year. 
Tabitha threw her hat into the musical theatre ring as well, having played the role of Mimi Marquez in local theatre company, PANGDEMONiUM!'s production of the musical RENT. 
Follow Tabitha on Facebook, Instagram and Twitter.
Finalists
Daphne Khoo: season 1, 4th place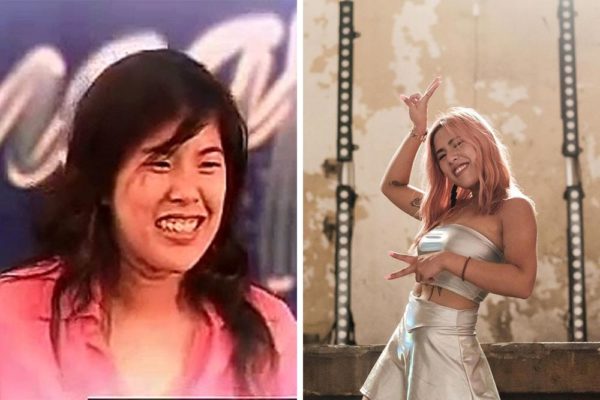 Daphne has definitely led an eventful life after Singapore Idol. Since her days on the show, she has lived in several cities, including Los Angeles and Boston. She completed a diploma in Mass Communications from Ngee Ann Polytechnic. She obtained her degree in Communications from Royal Melbourne Institute of Technology (RMIT) University and degree in Professional Music from the prestigious Berklee College of Music. 
Daphne was diagnosed with ovarian cancer in 2012, which she bounced back from and has since been working with the Singapore Cancer Society. 
Her music career is nothing short of prolific as well. She released her debut album, Desperate, in 2007. Daphne now produces music under the moniker of Haneri. She dropped her EP, Miliona, last year and her latest single "Waiting…" on 19 February this year. 
Follow Daphne on her website, Facebook, Instagram and Twitter.
Maia Lee: season 1, 7th place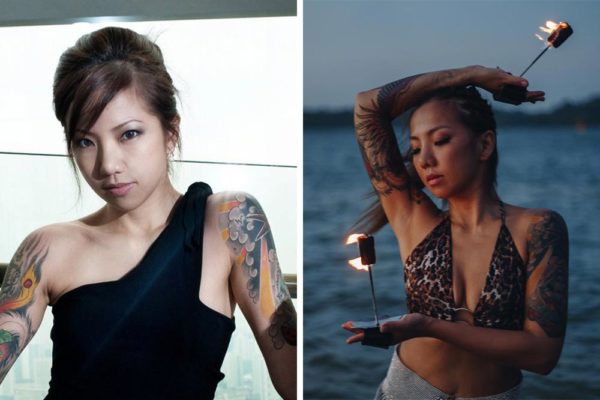 What happened to the girl who was deemed a 'wild child' during the show? 
One year after Idol, Maia released her debut album, Emotionally Advised. In the same year, she became a celebrity guest interviewer/writer for The New Paper. 
The unorthodox personality is now a performer for hire. True to her fiery spirit, she is proficient in fire breathing and dancing. Maia also co-founded Viva Angels, a modelling and talent management agency specialising in child models and talents. In 2018, she finished in the Top 20 of D'Academy season 4, a reality singing competition originating from Indonesia.  
Follow Maia on Facebook and Instagram.
Nat Ho: season 1, Top 30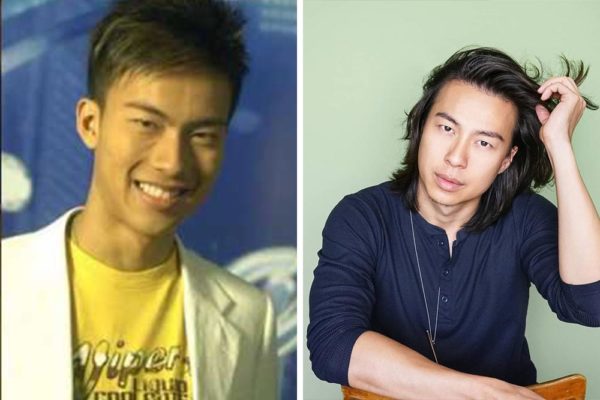 Season 1's Nat Ho is another Singapore Idol alum who has delved into many different fields. Many will know him from starring in a variety of Mediacorp shows, such as playing the role of Jay Lim on Channel 5's Tanglin from 2015 to 2018. The versatile star released 2 albums, Unleashed in 2012 and Second Male Lead in 2014, while he was in Taiwan receiving music and dance training. 
A believer in passive income, Nat has stakes in multiple business ventures including cheese toast shop SayChiizu and ketone dietary supplement business Prüvit. He also used to operate the now-defunct bubble tea store, Bobii Frutii, and bento shop, Love Bento. 
Nat now resides in Los Angeles, after moving there in 2019 to undergo a course in music production at ICON Collective. 
Follow Nat on Facebook, Instagram and Twitter.
Paul Twohill: season 2, 4th place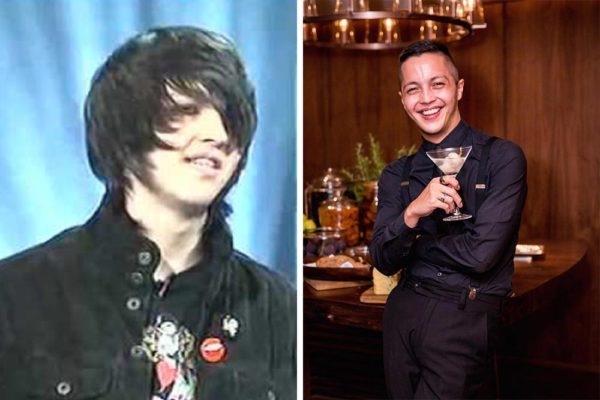 During the show's run, Paul was known for his iconic punk rock-style floppy hair that covered almost half of his face. The singer completed his diploma in Mass Communications at Ngee Ann Polytechnic and obtained his degree in Professional Communications from RMIT University. 
From 2011 to 2017, Paul was a host on the lifestyle video network, Clicknetwork. He hosted 2 shows during his time there: Chick vs. Dick from 2011 to 2014 and Wonder Boys from 2014 to 2017. 
Paul got married in November last year. He now teaches English at the Jan & Elly English Language School. 
Follow Paul on Facebook and Instagram. 
Joakim Gomez: season 2, 5th place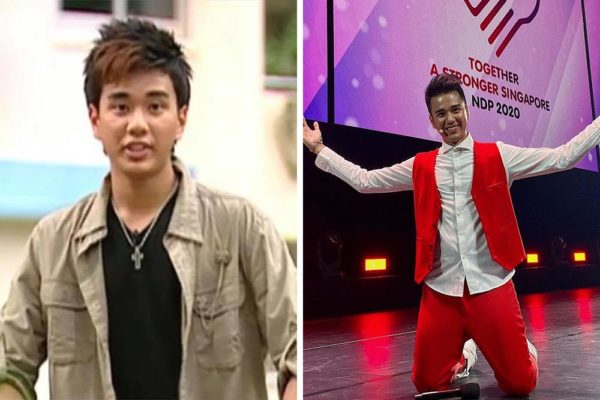 Season 2's Joakim Gomez has made a name for himself since Singapore Idol and will be familiar to many of us. Joakim has worked as a radio presenter on 987FM since 2014 and currently hosts The Shock Circuit with fellow presenter and host Sonia Chew. 
If you aren't familiar with his work on the radio, you would probably have seen Joakim on TV serving as a host on national events such as the annual National Day Parade. Joakim has also stepped into the realm of gaming, regularly streaming on popular platform, Twitch. 
Follow Joakim on Facebook, Instagram and Twitter.
Charles "Stitch" Wong: season 3, 4th place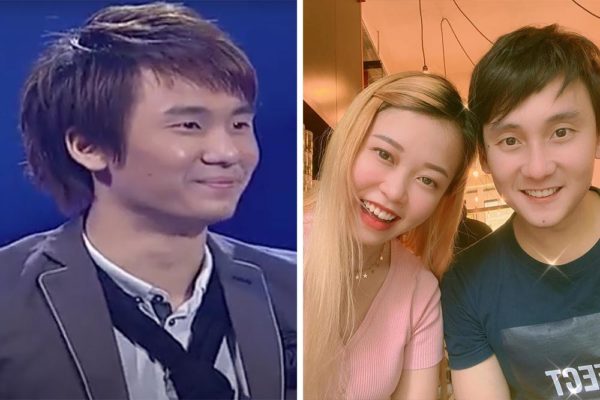 Charles left an impression on the audience in season 3 as an expert beatboxer. He continues to pursue a career in music as an entertainer for hire and event performer. Together with his wife, Ferlyn Chen, whom he wedded this year, the duo formed AnchorBlanc. They provide live music and bilingual emcee services for weddings and events. 
Aside from performing from events, Charles also offers music and beatbox lessons on the side, and even sells ukuleles on Carousell. 
Follow Charles on his website, Facebook and Instagram.
Duane Ho: season 3, 6th place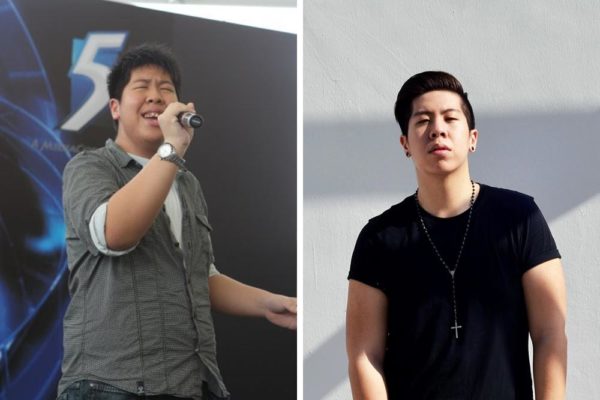 Duane was only 16 when he appeared on Singapore Idol. He released his single "Porcelain" in 2018. In 2019, he performed a duet with British singer Jessie J during her concert in Singapore in 2019. 
The former kid with a big voice is now primarily involved in photography and graphic design. After obtaining his Bachelor of Fine Arts in Photography and Digital Imaging from Nanyang Technological University (NTU) last year, he currently works at LUSH Aesthetics as a creative designer. 
Follow Duane on his website, Facebook, Instagram and Twitter.  
Farhan Shah: season 3, 11th place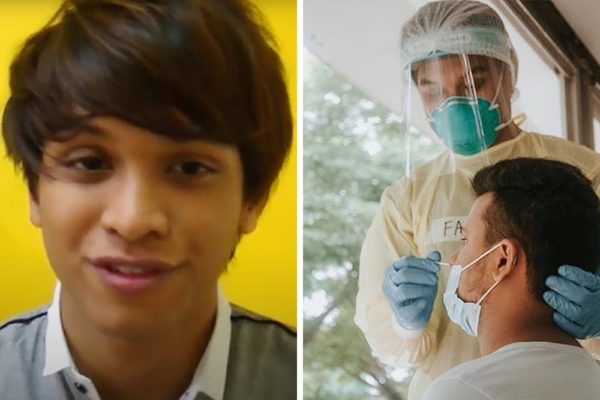 The season 3 finalist continues to work as a recording artist, having dropped his latest single "Pertama" in February last year. He occasionally performs on various Mediacorp shows and made his most recent radio appearance on RIA897 last October. 
He also has many academic accomplishments under his belt, obtaining a Master of Marketing Communications from the University of Melbourne in 2019. 
During the outbreak of the pandemic, Farhan decided to play his part by becoming a COVID-19 test swabber. He has contributed to swab operations at dormitories, hotels and the airport. 
Follow Farhan on Facebook, Instagram and Twitter. 
MJ Kuok: season 3, 14th place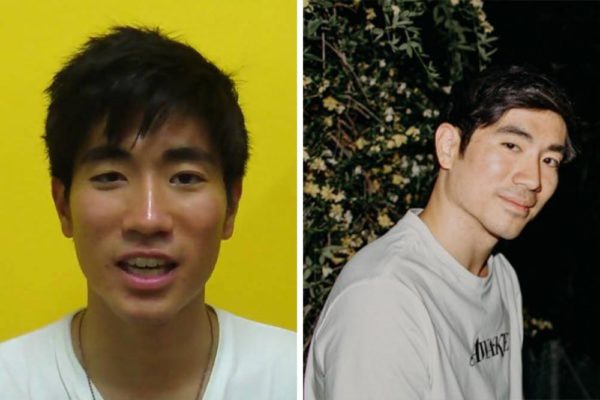 Some of you may remember MJ, who pulled out of the competition before the start of the live shows, as the grandson of Malaysian billionaire Robert Kuok. After the competition, MJ graduated with a Bachelor of Arts in Communications from Stanford University. He  subsequently went to work for his family in Hong Kong. 
However, not forgetting about his passion for music, MJ also started his own record label: Oceana Label, in 2012. MJ is now a DJ and EDM artist, releasing music under the name MMXJ. He collaborated with local artist Gentle Bones to release his debut single "Kings" in 2015. 
Follow MJ on Instagram and Twitter.
Jonathan Cheok: season 3, Top 24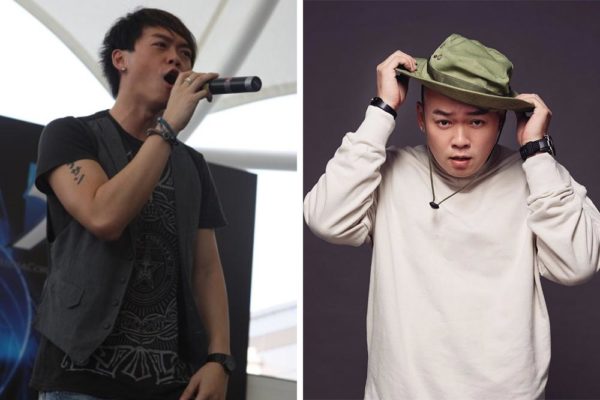 You got that right, even YouTuber Jonathan Cheok had a run on Singapore Idol. Even though he has left the music industry, Jonathan went on to start the popular YouTube channel Cheokboardstudios, which has amassed 208K subscribers. 
Other than posting comedic skits on his channel, Jonathan is also an award-winning filmmaker. He clinched 3 awards, including Best Direction, at the Cine65 Jury Awards 2019 for his short film, Two Halves. 
Follow Jonathan on Facebook and Instagram.
Other notable contestants
Lily Goh: season 1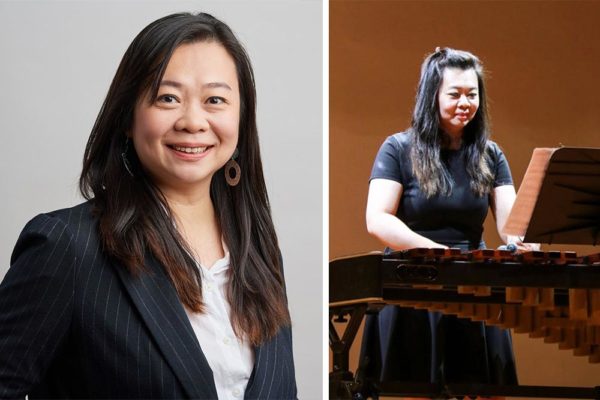 Lily gained the attention and admiration of the public after getting through 2 rounds of Singapore Idol as a deaf contestant. Currently, she is the founder, director and a sign language facilitator of ExtraOrdinary Horizons, a deaf-led social enterprise. 
Lily continues to play music as well, playing the marimba as a member of the Purple Symphony since 2015. She completed her undergraduate degree in Sociology and Communications at the Singapore University of Social Sciences (SUSS) in 2020. 
Follow Lily on Facebook and Instagram.
Steven Lim: season 1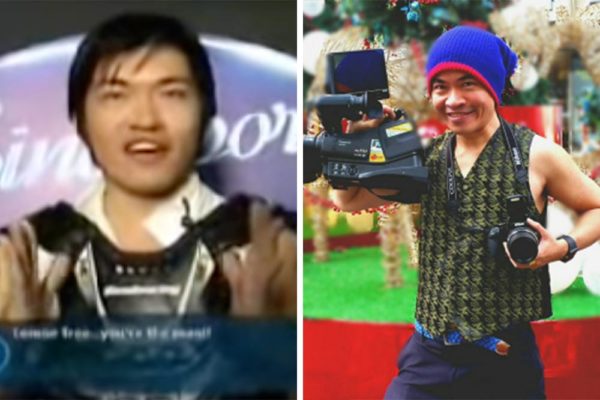 Steven Lim, aka Steven Korkor by the public, will be remembered for his famous audition where he performed a striptease in front of the judges. 
Steven has gone on to gain notoriety as a cult personality and celebrity in Singapore, frequently posting photos of his personal training on his Instagram. You can even pay him $100 to hire him to do a birthday shoutout on his Instagram stories. 
As mentioned earlier, Steven Lim also made  headlines in 2017 for his scheduled Muay Thai fight with season 1 runner-up Sylvester Sim. Steven ended up fighting bodybuilder Pradip Subramanian, whom he beat in under 5 minutes after a technical knockout.
Follow Steven on Facebook and Instagram. 
Patrick Khoo: season 1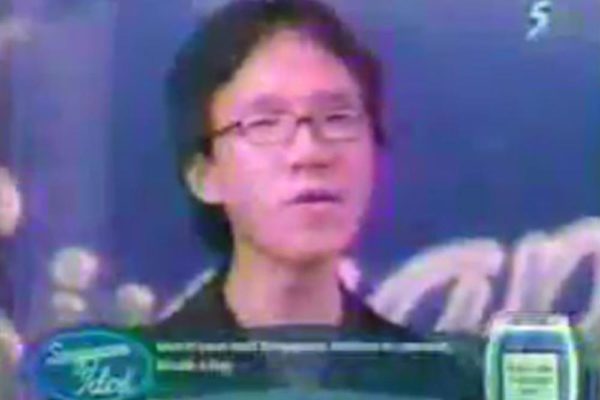 Whether you watched it live on TV or found his clip years later on YouTube, Patrick Khoo's audition, where he inaudibly covered George Michael's "Careless Whisper", might be etched in your mind. 
Not much is known about Patrick Khoo after his audition. However, a year after the first season, Patrick was scouted by local filmmaker Royston Tan to appear in his short film, Careless Whisperer. 
The short film was meant to be a parody of Patrick's audition, with the audio of Patrick's audition playing in the background as he plays a man trying to impress a girl at the workplace. 
More information on the short film can be found here.  
Singapore Idol Contestants Are A Diverse Group
Many contestants have graced the Singapore Idol stage over the show's 3-season run. These nostalgic names have gone on to earn many achievements, be it in the music and entertainment industry or academically. Some of them have even chosen to flex their entrepreneurial skills and operate successful businesses.
Whatever the contestants have gone on to do with their lives, Singapore Idol will remain a fond memory for its viewers and a unique part of Singapore's pop culture history. 
Also read:
Miss Universe Singapore Winners Across 20 Years And Where They Are Now