Singapore Social tries to put Singapore on the world map 
As 2019 comes to a close, Singapore Social makes a final dash to put us on the world stage. 
Last year, many Westerners finally learnt that Singapore is a country of its own thanks to Crazy Rich Asians and the Trump-Kim Summit. However this year, we remained rather low-key. 
In fact, Singapore Airlines recently lost the title of 'Best Airline' to Qatar Airways. *Collective gasp*. Are we going to end the year without once being in the limelight? Well, here comes Singapore Social to save the day… 
But does it? 
Oddly staged scenes that are neither reality nor Singaporean (spoilers ahead)
Many viewers have complained about the characters' privilege. But to be fair, reality TV is not meant to be a documentary. The Real Housewives of Atlanta don't really resemble anyone's aunts, do they?
Where the show falls flat are its awkwardly staged scenes that don't really make sense. Here are some examples: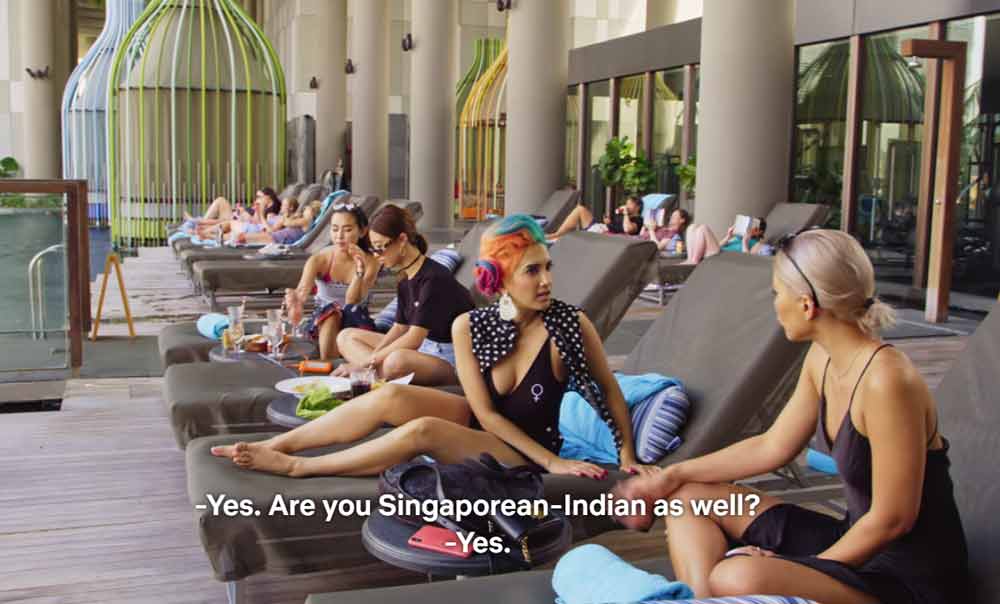 The characters socialising at PARKROYAL On Pickering's pool… do people actually gather in a row next to a hotel's pool without booking a room?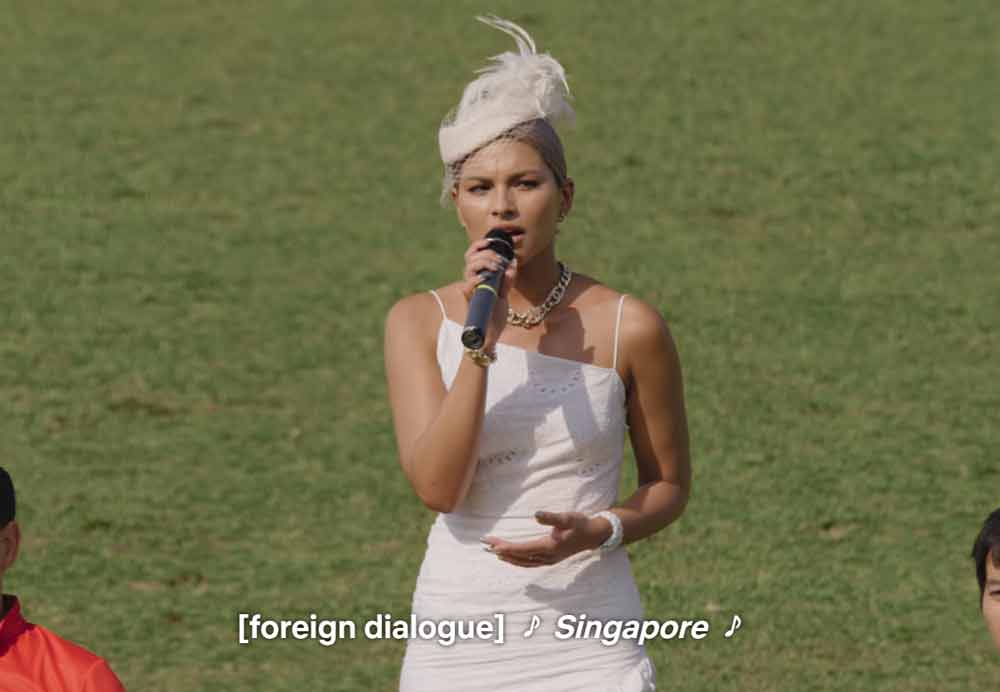 Tabitha singing Majulah Singapura to a bunch of foreigners at the most un-Singaporean setting ever: a polo match.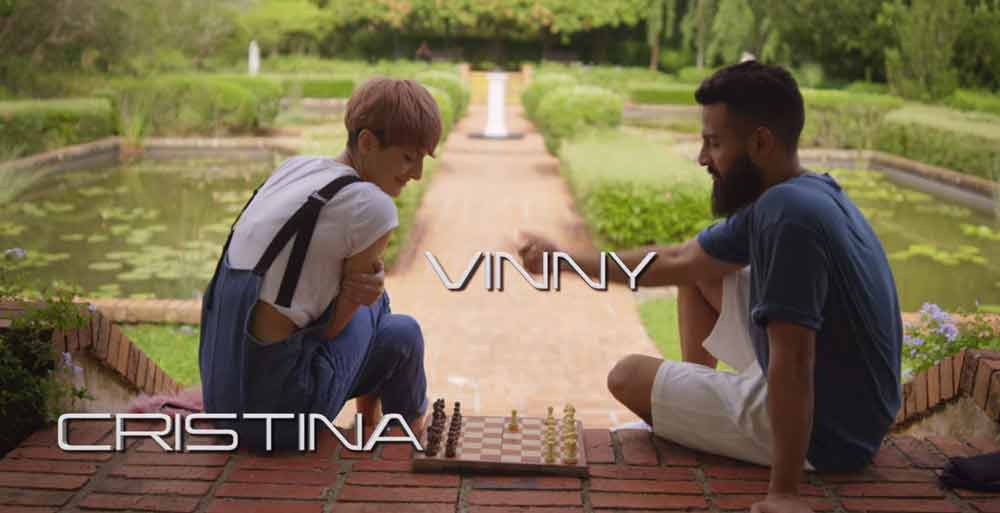 Vinny and Cristina having an intense relationship discussion while playing chess in the middle of the Singapore Botanic Gardens.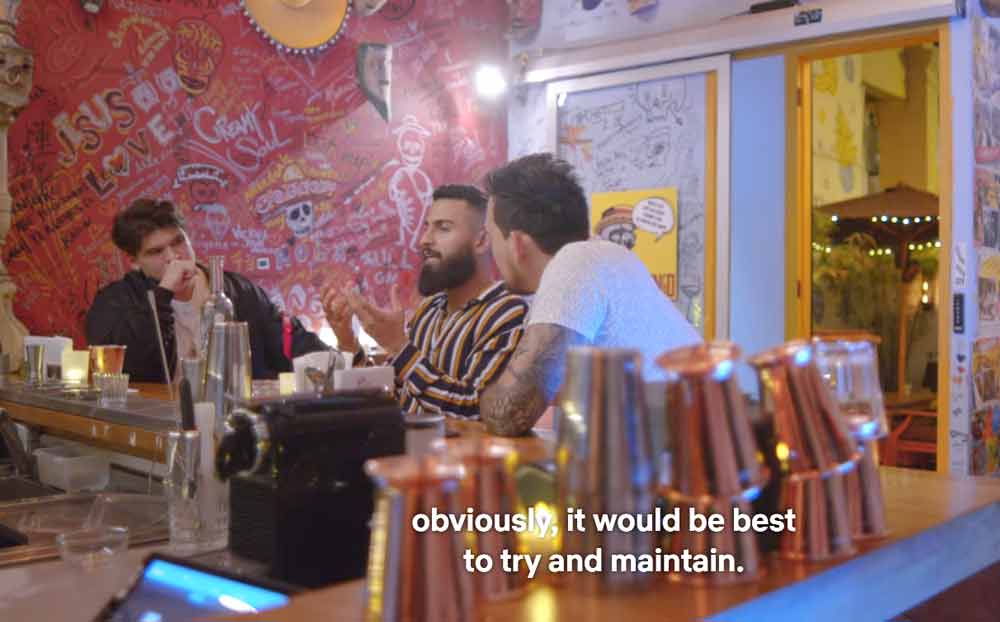 Heterosexual men gathering at an empty, brightly lit bar to discuss their relationships because the girls are at another bar interrogating each other.
These are just a few examples of the improbable scenes that this supposed 'reality' show serves up. No one is biting because the show is neither reality nor Singaporean.
The parts that worked 
I found the show insufferable for its first 2 episodes. But in episode 3, the drama picks up as it becomes clear what each character's storyline is. 
For Mae, it's whether to leave Singapore for university in New York. For Nicole, it's pleasing her tiger mum (relatable). Paul spends a lot of time with his mum for some wholesome family feels and will Sukki succeed in reinventing burlesque or just piss off all her friends?
The show hurtles forward with a generous dose of awful quips from Vinny, who becomes slightly more lovable but still annoying, like a talking animal sidekick from Disney movies.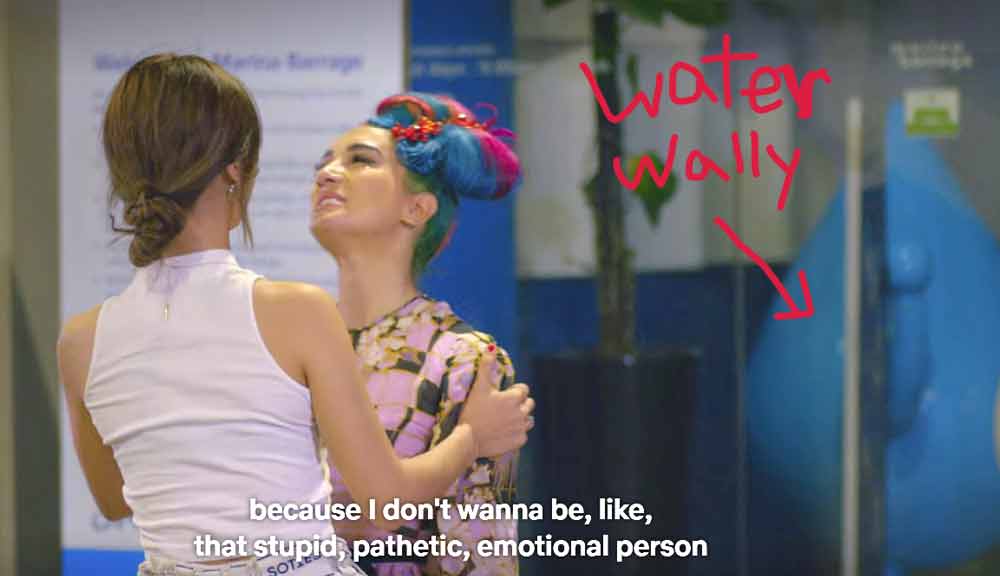 In the second last episode, there's an epic showdown featuring Vinny and Cristina who both confront Sukki for meddling in their relationship. Poetically, Sukki turns on the waterworks in front of Water Wally and Mae offers something nobody, not even someone with 8 colours in her hair, wants to hear when they are sad.
"You are putting on the victim cloak and you are trying to be the victim!" Mae exclaims as Sukki collapses in tears at Marina Barrage. Now that is some reality TV gold. 
For the finale, the characters gather to watch Tabitha perform her new single live. They end off saying pretty bitchy things about Sukki. Tabitha offers Vinny a second chance to make her next music video after her current one by another vendor doesn't meet her expectations. Too real. 
"If you don't get fucked up here, you guys are never gonna get to see me fucked up!" Mae yells, announcing her grand decision to move to New York and it's a wrap. Wow, I was actually worried she might enroll in NUS.
Guess where it all happens? Not just with MBS in the background but on the top of MBS itself! It's the exact finale of Crazy Rich Asians, sans the CGI fireworks and Harry Shum Jr.
Also read:
Sukki Singapora: Former IT Support Staff to Singapore's First Burlesque Artist In Hollywood
How Singapore Social Fails To Be The Reality Series We Deserve
I don't need my Singaporean TV characters to use Singlish or eat at non-Newton hawker centres. The problem with Singapore Social is its desire to ape the glamour of the Kardashians without actually having their jet-set lifestyles. 
Sure, Sukki flies to LA simply to confess her love but that doesn't even make sense for real crazy rich Asians who are known to be very traditional and private, like in Kevin Kwan's book. 
Their incessant chattering about their art, having brunch at a polo match and discussing family affairs in a jewellery store just seem to scream, "Look at how fabulous I am!"
The goal of reality TV is to somewhat trick the audience into believing they have been granted voyeuristic access to an exclusive community. In this case, a bunch of cliched chasing-my-dreams millennials who frequent bougie places, juxtaposed with footage of tourist hotspots just doesn't seem pop culture-worthy. 
The show is like trying to elevate chicken rice by tossing truffle and gold flakes on it.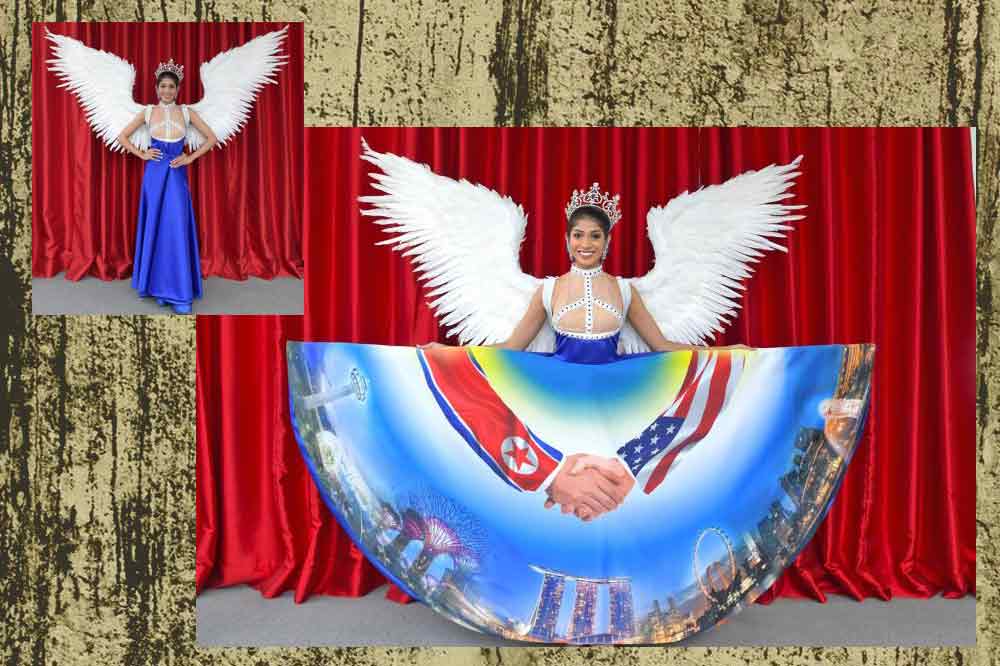 Source
Singapore Social is last year's Miss Singapore Universe's dress reincarnated as an 8-episode Netflix series. We can do better—Majulah Singapura. 
Also read:
Singapore Social images via Netflix