Skechers x Line Friends Collection
Hey sneaker fanatics, you might want to check out the new Skechers x Line Friends collection, which has been gaining hype in Asia.
Skechers is a Californian shoe brand that saw ambassadors like Britney Spears and Christina Aguilera in its heyday during the '90s. But with the hypebeast movement and '90s fashion back again, Skechers has enjoyed a resurgence in recent years.
This time, it has teamed up with Japanese messaging app Line and its adorable characters, Line Friends, for a collaboration that will surely give your gym outfit a cute twist.
Four colours of sneakers available
The collection utilises four main colours, each to represent 4 of its popular characters: Brown the bear, Cony the bunny, Sally the chick and Choco the bear.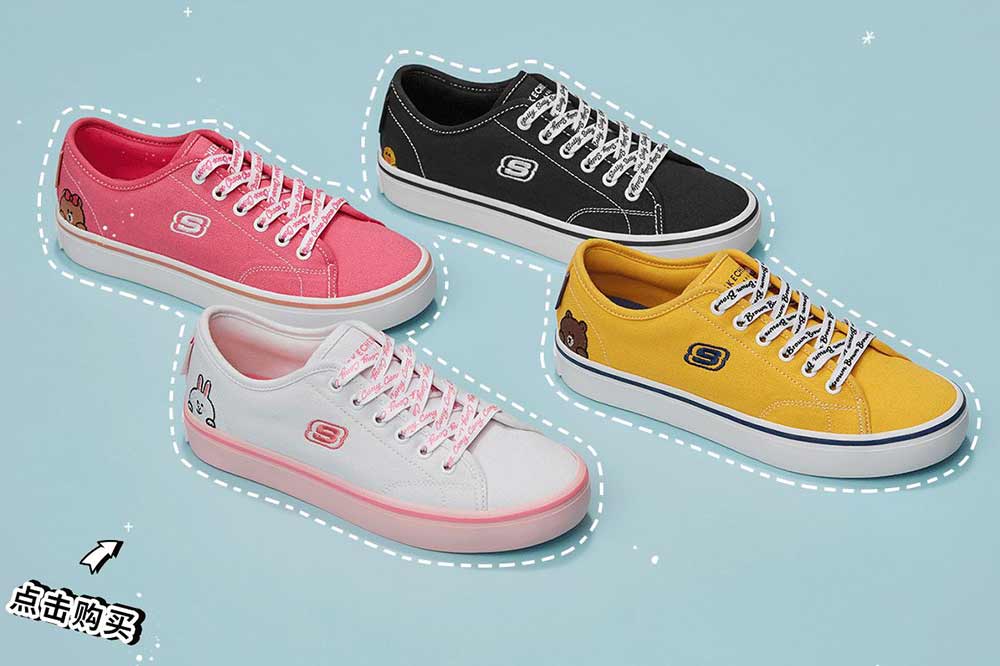 The main collection is rather minimalist, a solid colour with characters peeking out from the back.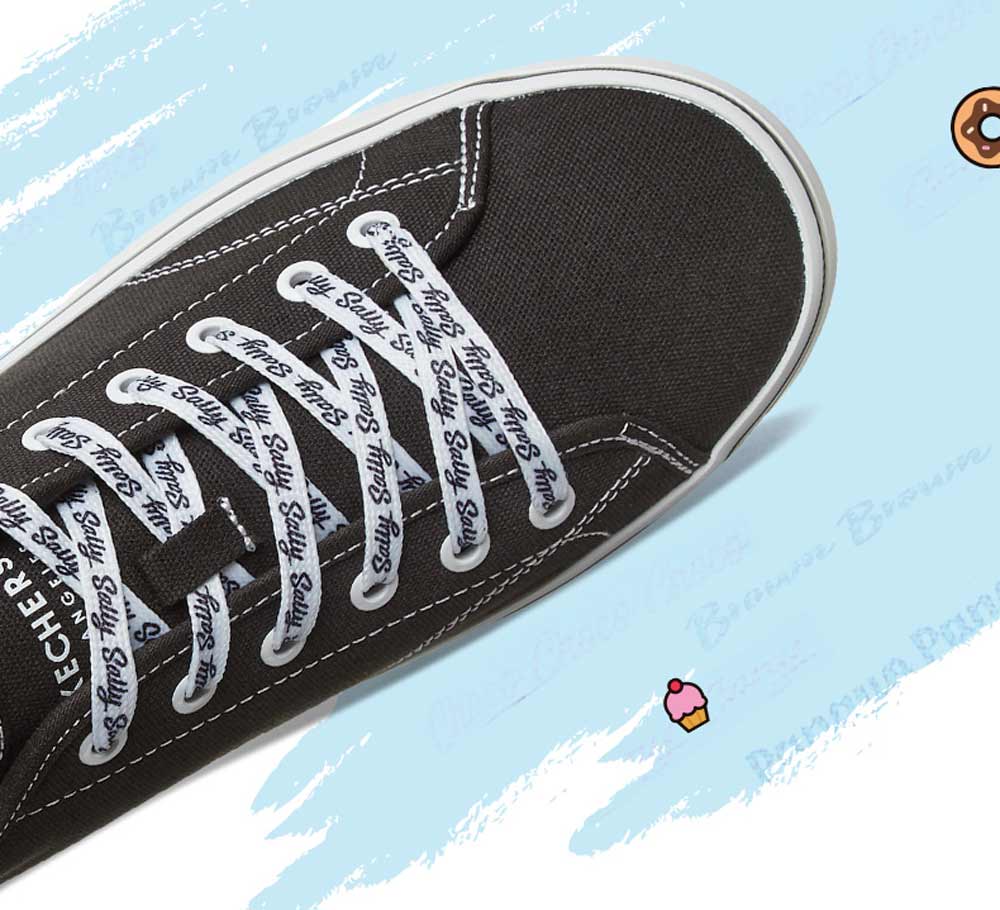 Source
We appreciate the small details like the characters' names written across the white laces in black, which gives the shoes more attitude.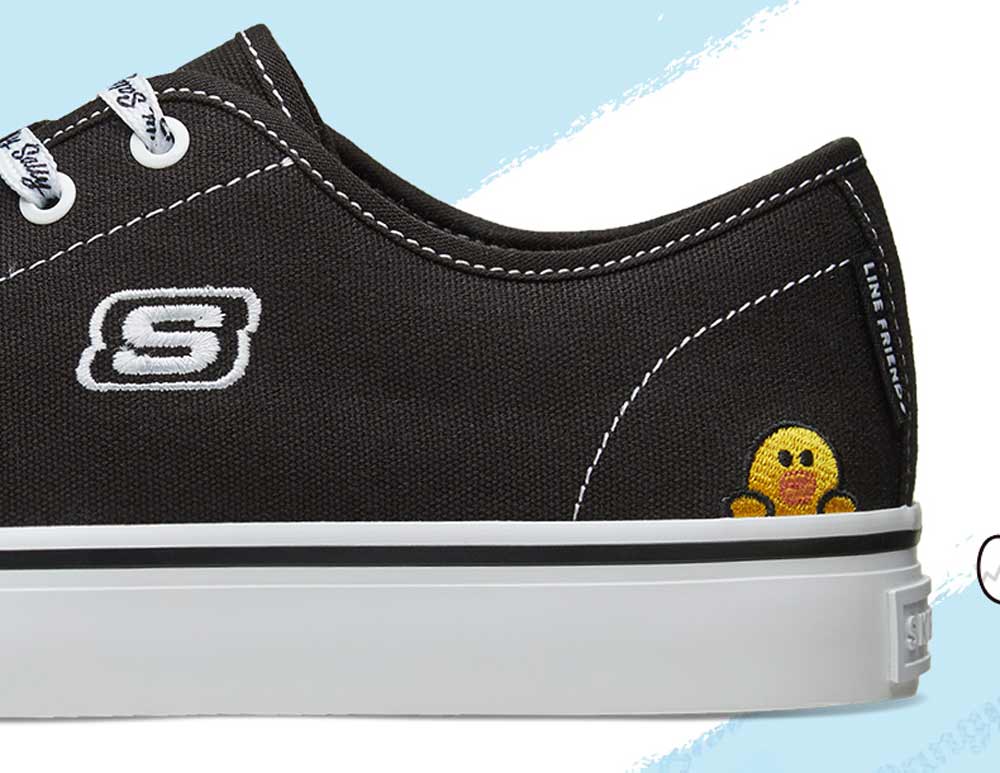 Source
You can pick your favourite character or opt for Sally the chick's black sneaker, which will go with any outfit. Her tiny face embroidered at the back is also absolutely adorable.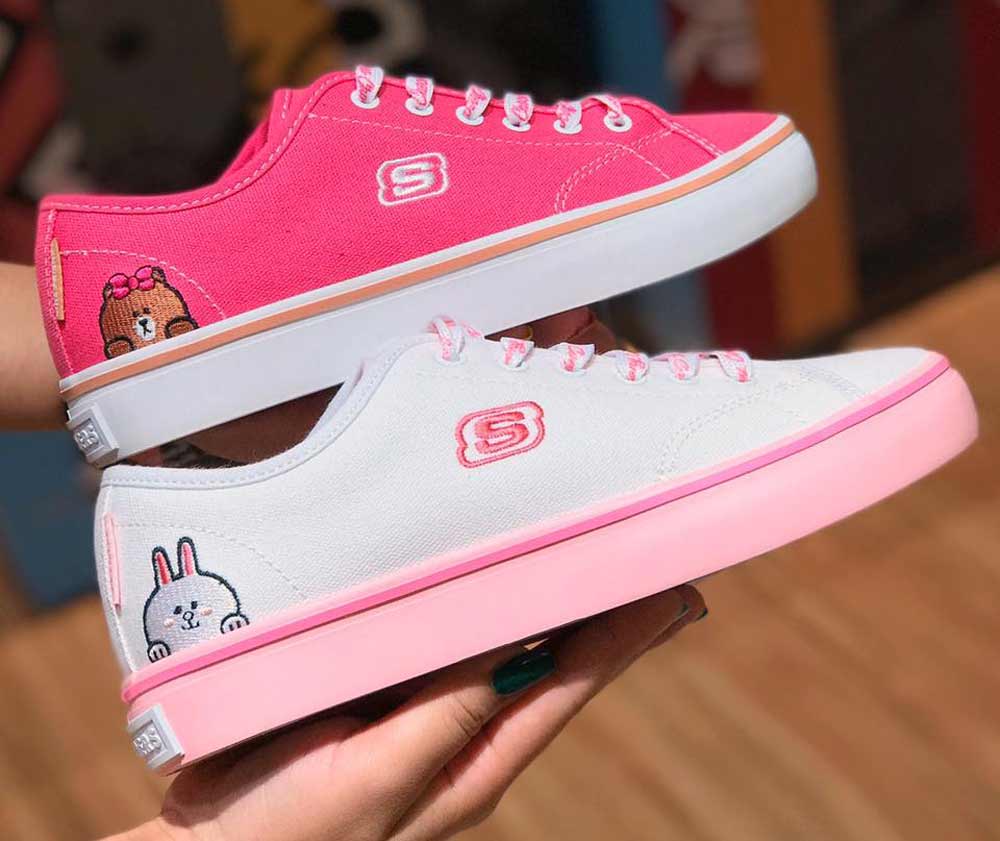 Source
If you love shades of pink, check out the designs with Cony and Choco on them.
Character slip-ons also available
If you prefer something more colourful and casual, Skechers has also designed a collection of slip-ons with Line Friends on them.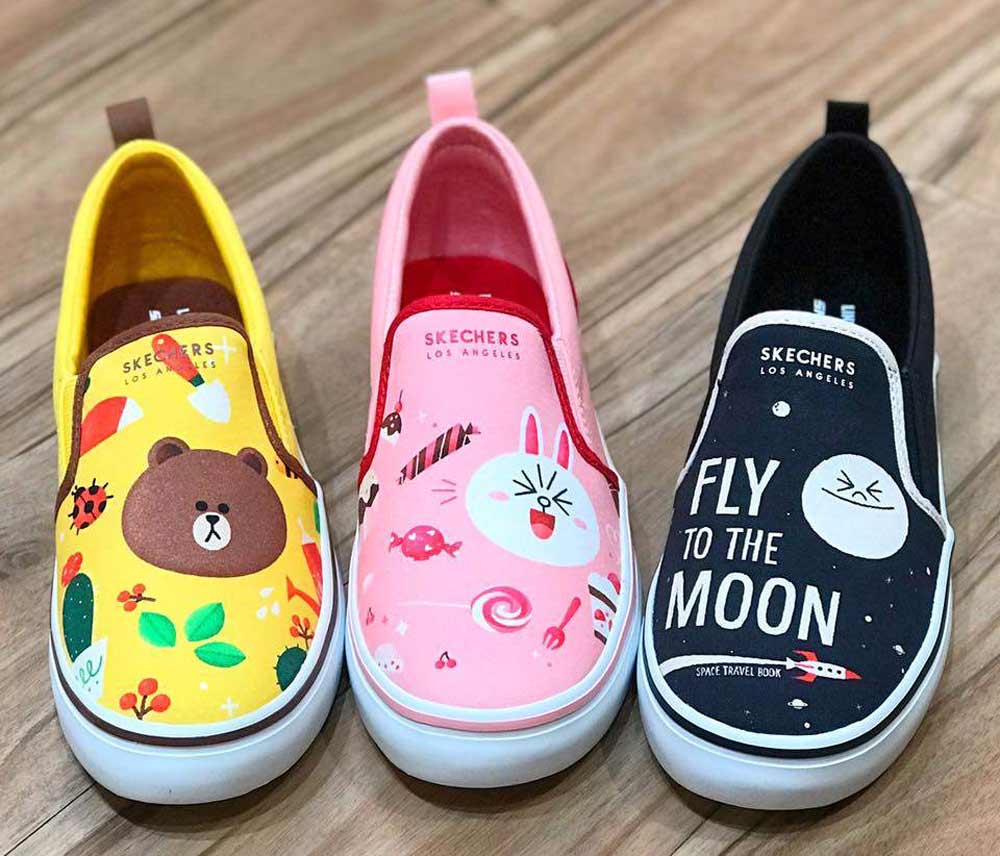 Source
Aren't these a great way to jazz up your outfit if you are just heading out to run some errands?
Also read:
Vans x Kakao Friends Characters Give Your Old Skool Shoes A New Twist
Sandals are also available
If sandals are your footwear of choice due to Singapore's hot weather, you don't have to don them without your favourite Line Friends characters.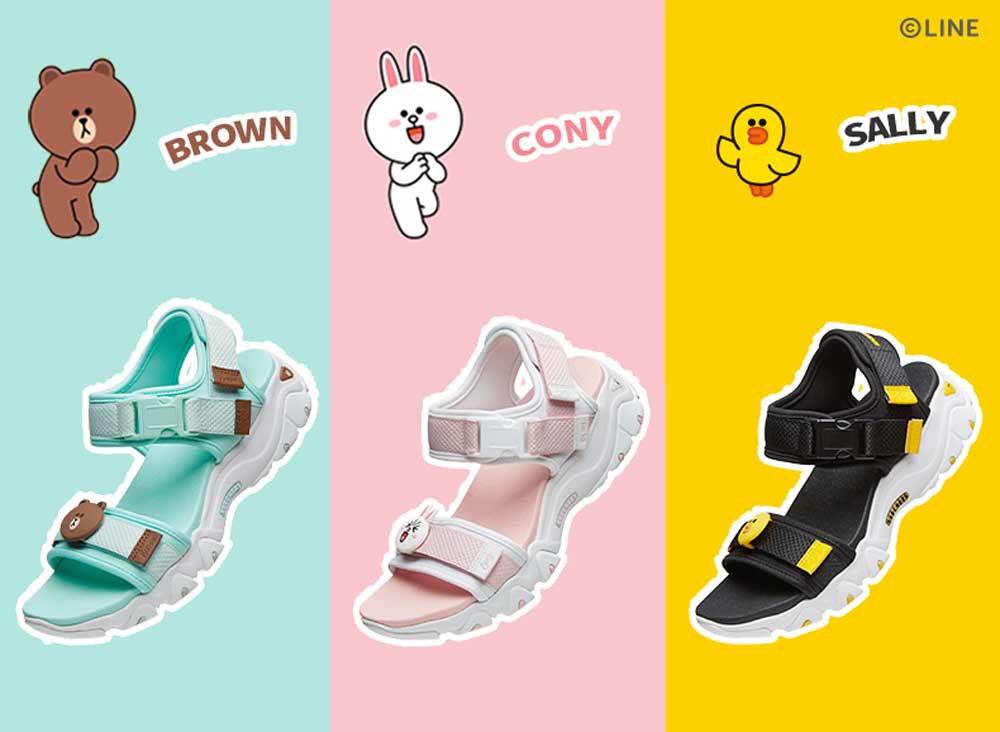 Source
Check out these sandals with Brown, Cony and Sally in mint green, pink and black respectively, with its base made of yoga foam for maximum comfort. Here's a closer look at the products.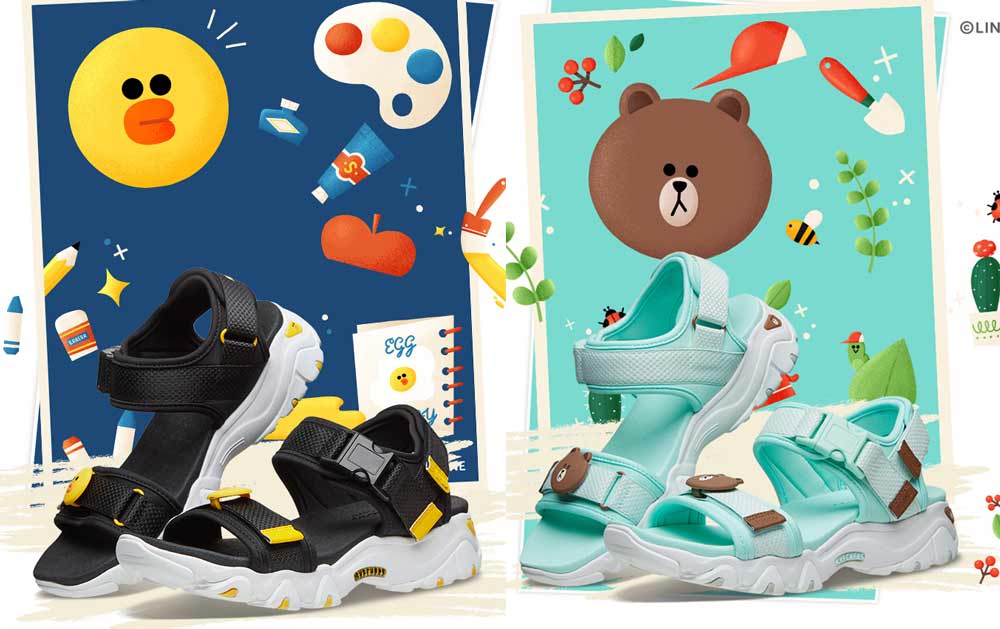 Source
Skechers x Line Friends Collection Give Your Everyday Outfit A Pop Of Kawaii
The above products are available at Tmall. We have approached Skechers Singapore to find out if the products will be for sale in its Singapore stores and will update the article accordingly.
With Line Friends adorning your footwear, you can head to school or Orchard Road and look kawaii at the same time.
Also read:
Kakao Friends' Honey Friends Collection Reminds Us To Always Bee Calm
Cover image: Source