Social Media Photo Edits
As cliche as it might sound, the hardest love to attain is probably self-love. Many times, you are your own harshest critic and when it comes to appearance, it is normal to dislike certain parts of your body or facial features. One easy way out is to edit them on photo apps until you see a more "presentable" version of yourself before posting them online. After all, we're only human and insecurities exist.
We spoke to 5 Singaporean girls to find out why and what they edit the most on their photos before sharing them on their social media.  
1. "I edit my face size to not look "big" beside my friends"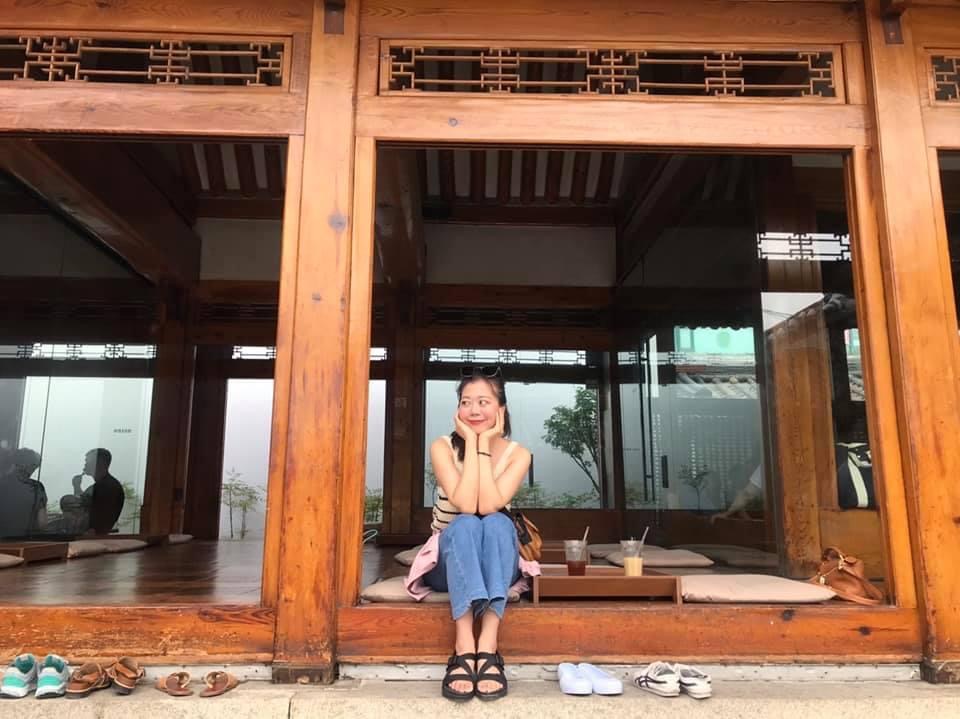 Image courtesy of Cindy
"Coincidentally, all the friends in my clique have small faces so whenever we take group photos, I find myself standing out for the wrong reason. That is why I began to edit the size of my face, especially the fats on my cheeks ‒ even when I take selfies.  
While I don't have any issues with my facial features, the shape of my face makes me self-conscious. It is hard for me to lose those fats on my cheeks and so I opt for the easier way by editing my photos with an app called Soda." 
– Cindy, 28
2. "Remove acne scars to have smooth looking skin"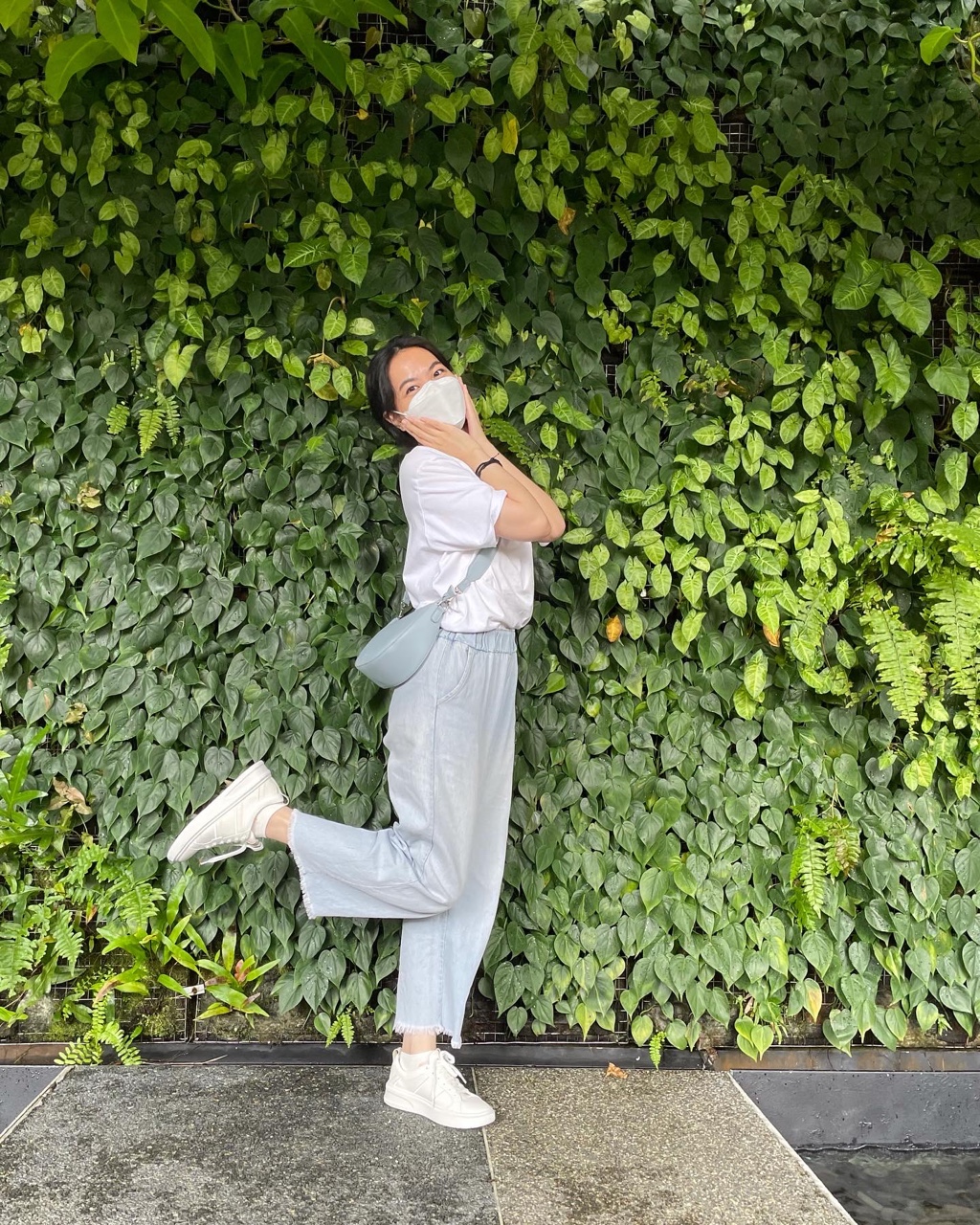 Image courtesy of Jou
"My skin condition has improved drastically compared to when I was a teenager, but the remaining acne scars still bother me. I prefer to "erase" them when taking photos by using a camera app to achieve smooth looking skin. It makes me feel prettier, especially when I post those photos and receive positive reactions on my social media. 
TBH I could work on my skin condition like going for skin treatments, but I prefer to save the money for something else. Since I only smooth out my skin, I don't think the edits are considered as "too much". As long as you look similar to how you look in real life, I think there's nothing wrong with editing photos and being in a good mood."   
– Jou, 28
3. "I edit my teeth to have a prettier smile"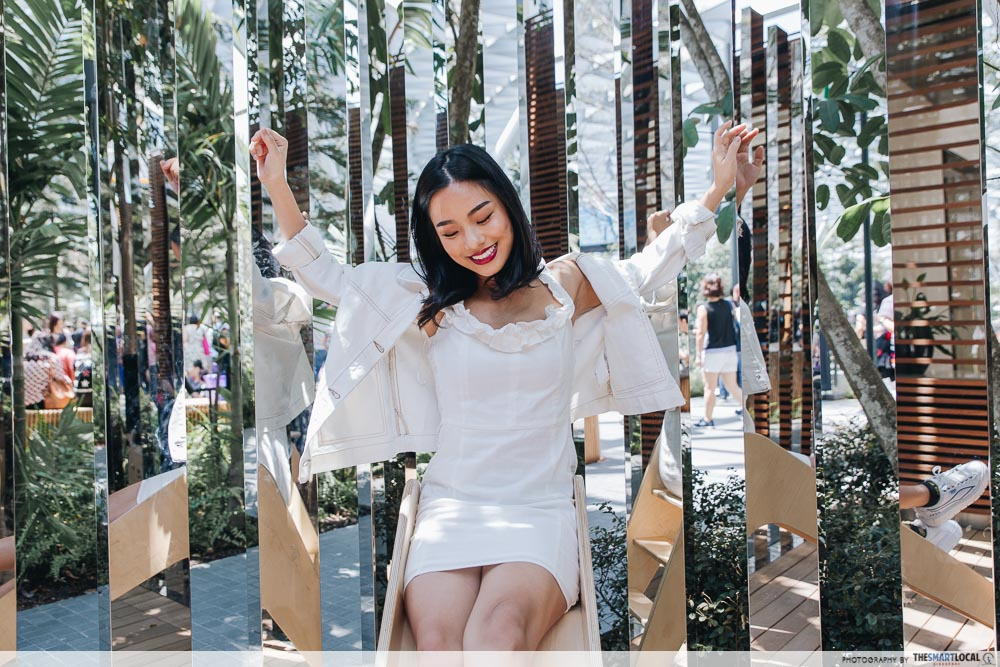 For illustration purposes only
"For me, a pretty smile makes a good impression and I would love to have that when I meet people for the first time. However, I'm not planning to go for teeth whitening anytime soon as it's tough for me to afford these treatments as a student. Instead, I make do with whitening my teeth through an editing app.
I used to have the habit of smiling with my mouth closed for photos but after using apps, I began to show more of my teeth. In a way, I find myself more comfortable as it provides me with a boost of confidence. I hope that one day I can seek professional and proper dental help for teeth straightening or whitening."
– Pei Xuan, 23
4. "Using a makeup filter as I'm not good with makeup"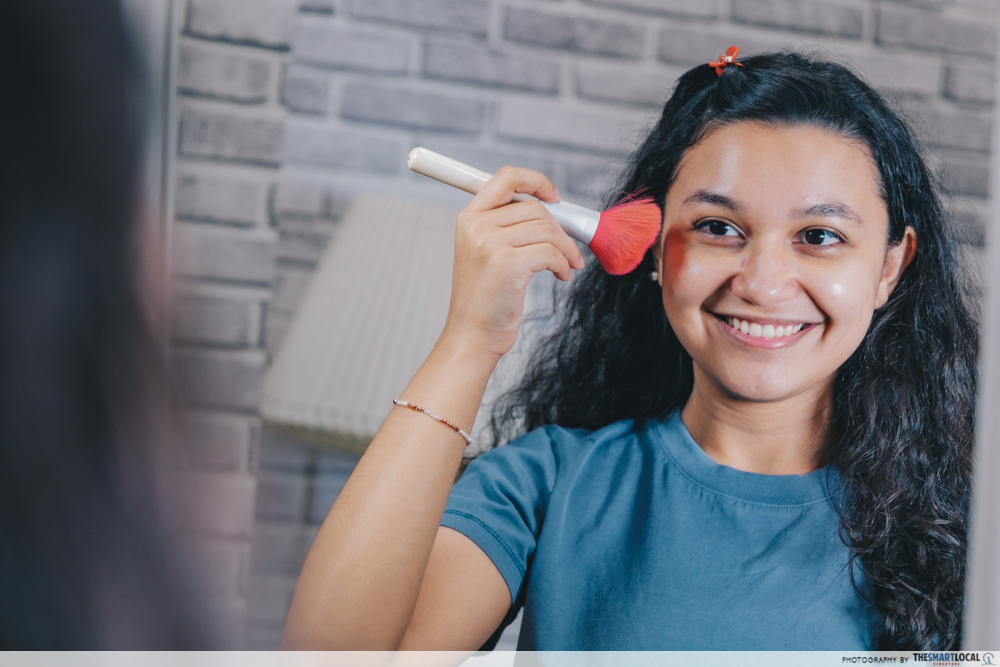 For illustration purposes only
"As someone who is horrible at putting on makeup, I use the makeup filter on the Snow app to give myself some blush and lip colour when taking selfies. The makeup filter makes me look more "alive" and I like how you can adjust the intensity of the filter to make the photos look more natural. 
Since it only takes a few seconds to choose the filter, pose and smile for the camera, I don't see why people wouldn't want to use these apps. Being vain is normal and everyone has the desire to be good looking. 
As long as you don't go too heavy on the edits such as having an unrealistic waist size, I don't think there's anything wrong as long as you are happy with the results."
– Michelle, 23
5. "Having bigger eyes make me feel more attractive"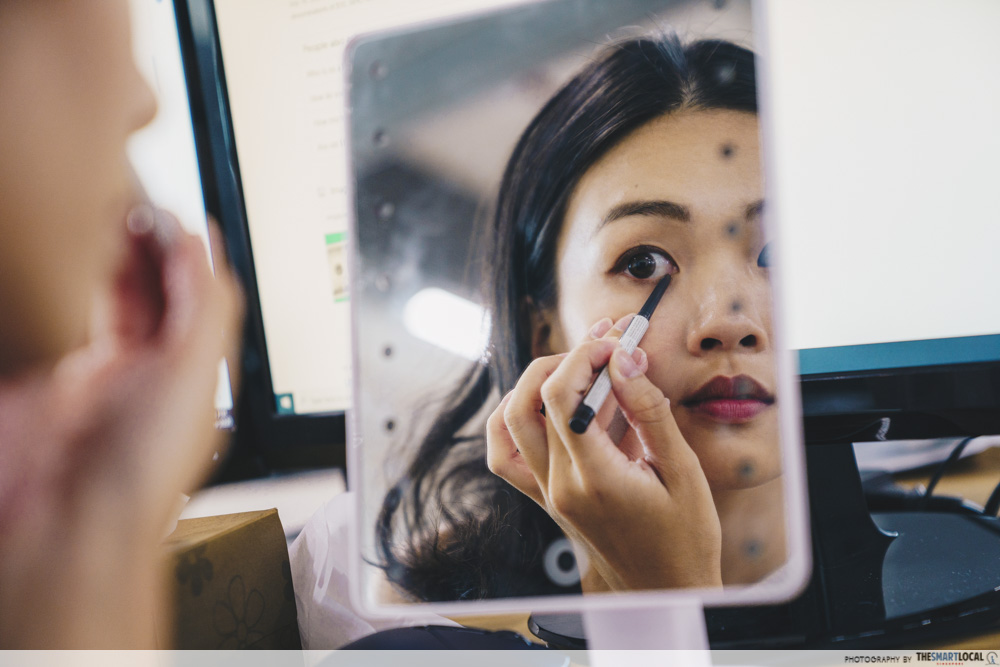 For illustration purposes only
"Sometimes I get too lazy to put on eye makeup to make my eyes appear bigger for photos so I edit them afterwards. There are many camera apps with instant filters so they save my time and also provide me with even better results, in other words, prettier selfies. 
I find myself with bigger eyes more attractive but I don't intend to go under the knife just to change my appearance. I think it's normal for people to want to change or accentuate certain facial features of themselves to make themselves more likeable. 
Photo editing gives a good gauge to see if they like the before and after so it is definitely better than regretting after doing plastic surgery or any irreversible procedures."
– Ailing, 26
Improve your smile for a confidence boost with Invisalign Clear Aligners 
With social media being the norm, it is no surprise to feel insecure about your appearance at times, especially when you compare yourselves to others. The quick and easy solution might be photo editing, but when it comes to IRL situations like a blind date or job interview, you just can't "edit" yourself. Instead, why not work on changes that will make you look and feel good. 
For those who dream of owning a beautiful and healthy smile, you can consider straightening your teeth with custom-made Invisalign clear aligners. Apart from the aesthetic factor, teeth straightening also aids in better oral health and speech according to WebMD – leading you towards a glow up inside out.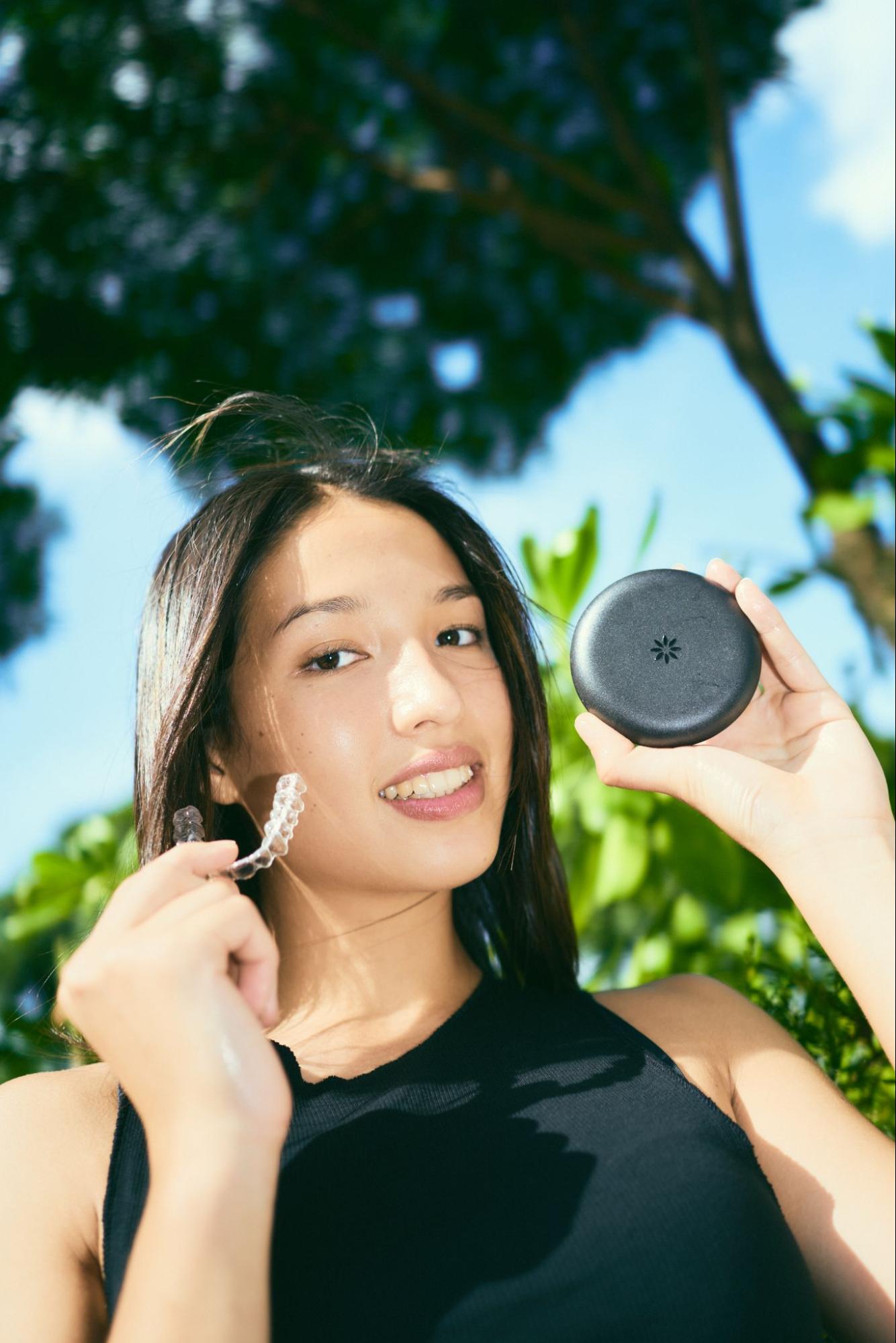 Girl with Invisalign clear aligners
While different options in the market might look similar, not every treatment process is the same. In fact, unlike others, Invisalign clear aligners are individually trimmed to your own unique gum line. This means that these clear aligners only hug your teeth and not your gums – so you can bid farewell to discomfort and irritation.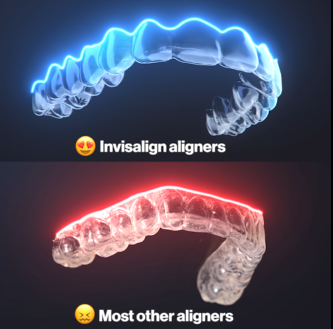 Difference in Invisalign treatment vs other clear aligners
Starting with a 3D image of your teeth captured with the advanced iTero Element scanner, the aligners are made out of Patented SmartTrack material that gently shapes your new smile with more predictability. Rest assured the transformation journey will be comfortable and safe as the treatment is fully supervised by a dentist from start to end.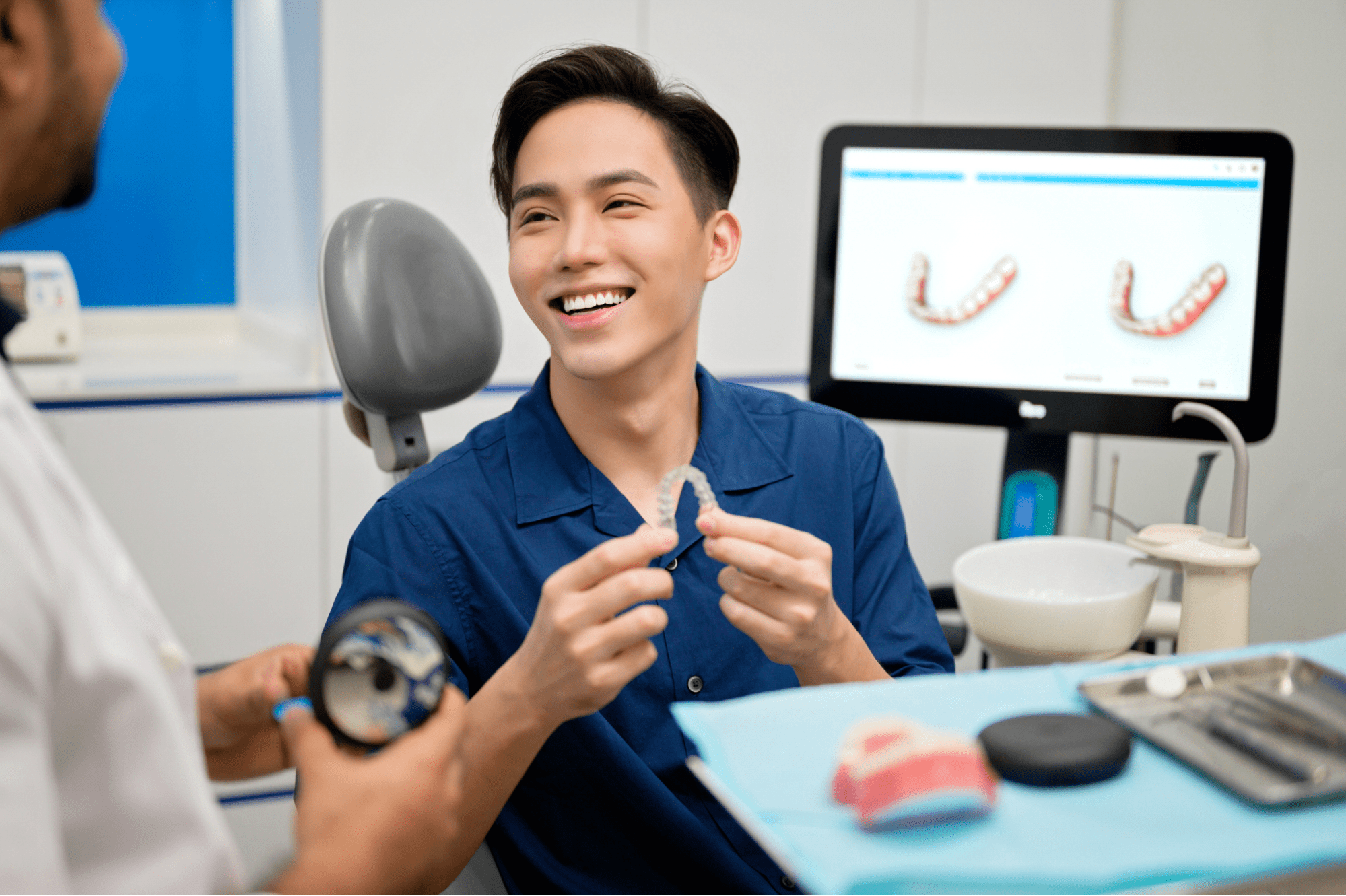 Visiting an Invisalign dentist in Singapore
If you have concerns like Pei Xuan about how much teeth straightening might cost, you'll be happy to learn that Invisalign offers treatments at different price points, depending on what your goals and needs may be. 
For instance, for those who only require simple to moderate teeth movement, Invisalign Go has an indicative price that begins at $3,288. For more information on the available options, be sure to check out Invisalign's treatment comparison chart. 
Achieve A Beautiful Smile When You Transform With Invisalign Clear Aligners  
To date, more than 12 million smiles have been transformed with Invisalign clear aligners and perhaps, yours is next. 
Since every journey to a brand new smile is personal and unique, the process starts with a consultation session that allows you to share all your concerns and queries with a preferred Invisalign doctor so that they understand your specific treatment goals.
When you undergo Invisalign clear aligner treatment, you can rest easy knowing your dentist will be there every step of the way. For more information about how it works, you can visit Invisalign Singapore's official website. 
Cover: Images courtesy of Cindy (left) and Jou (right)
All images courtesy of Invisalign unless otherwise stated. 
This post is brought to you by Invisalign.
Responses were edited for grammar and clarity.