Soju Bottle Diffusers
While soju might have originated from Korea, the popular spirit has effectively assimilated itself into Singapore's alcoholic beverage arsenal. Whether you drink it neat, with Yakult or as a soju bomb, soju has become a staple of our local drinking culture. 
If you like to crack open a bottle for every occasion, this line of soju bottle diffusers from South Korean furniture and home accessories brand, Oneroom Make, will certainly capture your attention. Now you can pay homage to your favourite drink while making your room look as cute as Seo Dal Mi's from Start-Up. 
The bottles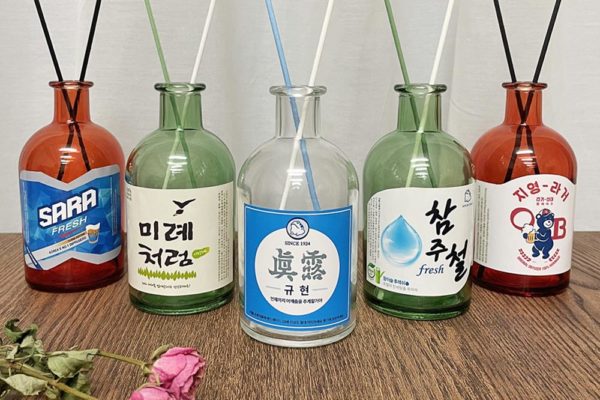 The diffusers are designed to resemble the bottles of 5 different alcoholic drink lines. For soju, it includes Lotte's Chrum Chrum Soju (second from left),  HiteJinro's Original Jinro (middle) and Chamisul Fresh (second from right).
Beer lovers are not excluded. The line includes bottles reminiscent of South Korean brewery, Oriental Breweries' CASS Fresh (extreme left) and OB Golden Lager (extreme right).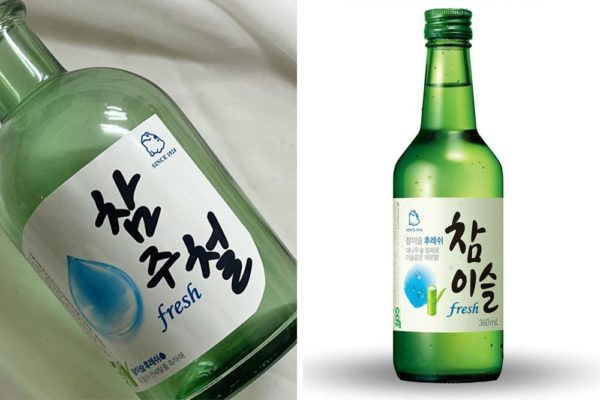 Oneroom Make's designs are faithful to the originals. In the case of its Chamisul Fresh replica, the bottle is also coloured transparent green, reads "fresh" and includes the gwiyeobda ("cute" in Korean) frog mascot on the label.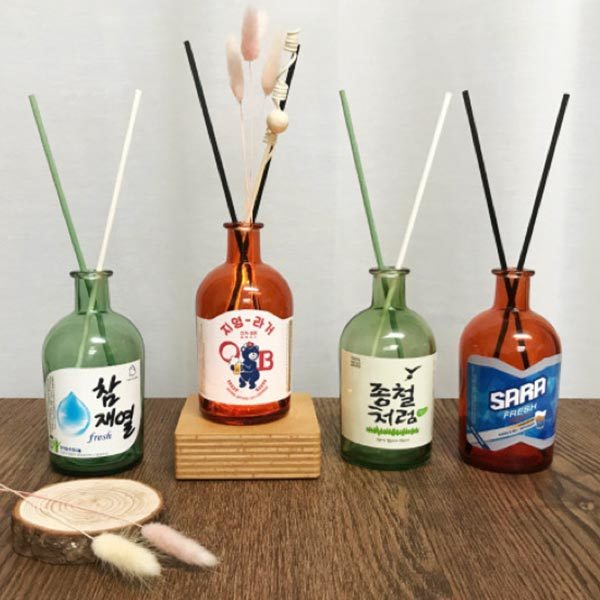 Purchase options for the diffusers also vary. Apart from the 5 different designs to choose from, the bottles also come in 3 sizes: 120ml, 160ml and 200ml. You can even decide the number and type of diffuser sticks you want to be included.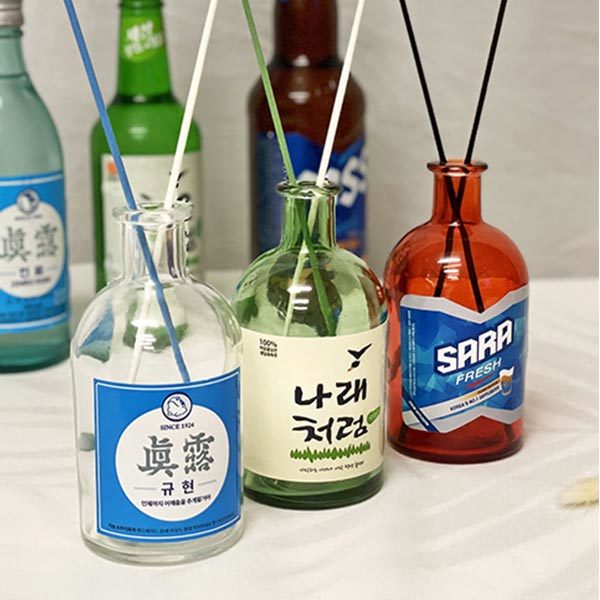 Don't worry about getting drunk while working from home. These aren't actually meant to diffuse the scent of soju or beer. There are 6 scents to select from: White Suede, Garden Party, Rose, Woodsage, Vanilla and Lemon-Lime. 
Also read: 
This Nail Polish Looks Just Like A Mini Bottle Of Soju But Will Give You Healthy Nails Instead Of A Hangover
Customisable labels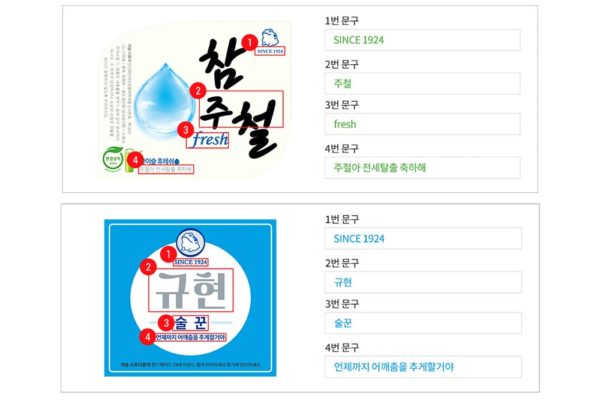 Another noteworthy feature is the customisable label of the bottles. Oneroom Make gives you the option of having personalised text on the diffuser bottle's label. On its website, the retailer specifies which parts of the label will be changed. It also indicates the maximum number of characters that can be included.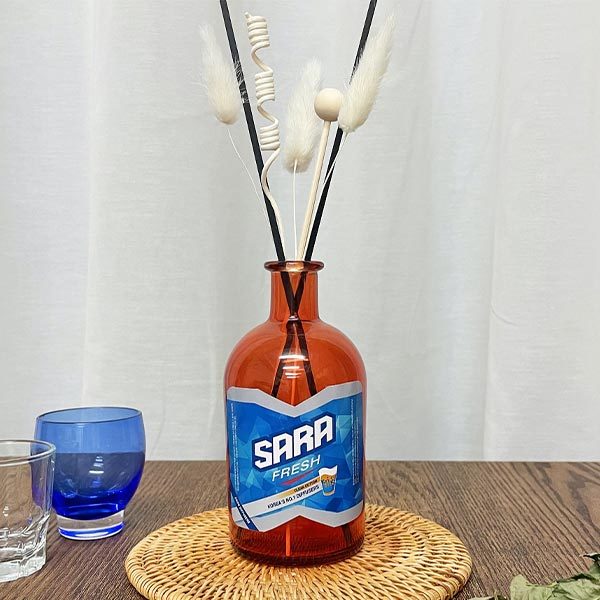 Slap on your friend's name on the label and this diffuser will make a wonderful personalised gift for your alcohol-loving pals.
Give Your Room A Relaxing Aroma With These Soju Bottle Diffusers
From soju nail polish to soju diffuser bottles, it seems that the world cannot get enough of the delightful and versatile drink. The diffuser bottles retail from $27.15 (KRW 22,900) for the 120ml with 4 normal sticks option. You can check the diffuser bottles out at the Oneroom Make website. While it does not ship directly to Singapore, you can try out freight forwarding services such as Airfrov or Buyandship if you're desperate to get your hands on the diffusers. 
In the meantime, satisfy your soju craving with the real deal by checking out these alcohol delivery services. 
Cover: Source
Also read:
12 Start-Up Life Lessons From The K-drama Including Letting Go Of Your Ego & Choosing Your Own Family