Start-Up K-drama Life Lessons
Warning: Start-Up spoilers ahead, so proceed at your own risk if you've yet to complete the K-drama!
We've seen our fair share of spectacular K-dramas in 2020, starting with the immensely popular Crash Landing On You at the start of the year to The King: Eternal Monarch, which gave us something to look forward to during the Circuit Breaker. Just when we thought Record of Youth was the final K-drama to make our list in 2020, Start-Up squeezed its way in at the last minute, gracing our weekends with bits of joy and inspiration.
With a dreamy cast consisting of Nam Joo Hyuk, Bae Suzy, Kim Seon Ho and Kang Han Na, Start-Up is a K-drama that follows the story of young adults manoeuvring their way through the corporate world, while they overcome challenges in their careers and love lives. Here are 12 life lessons from the K-drama Start-Up to bring with you into the new year.
1. Stay grateful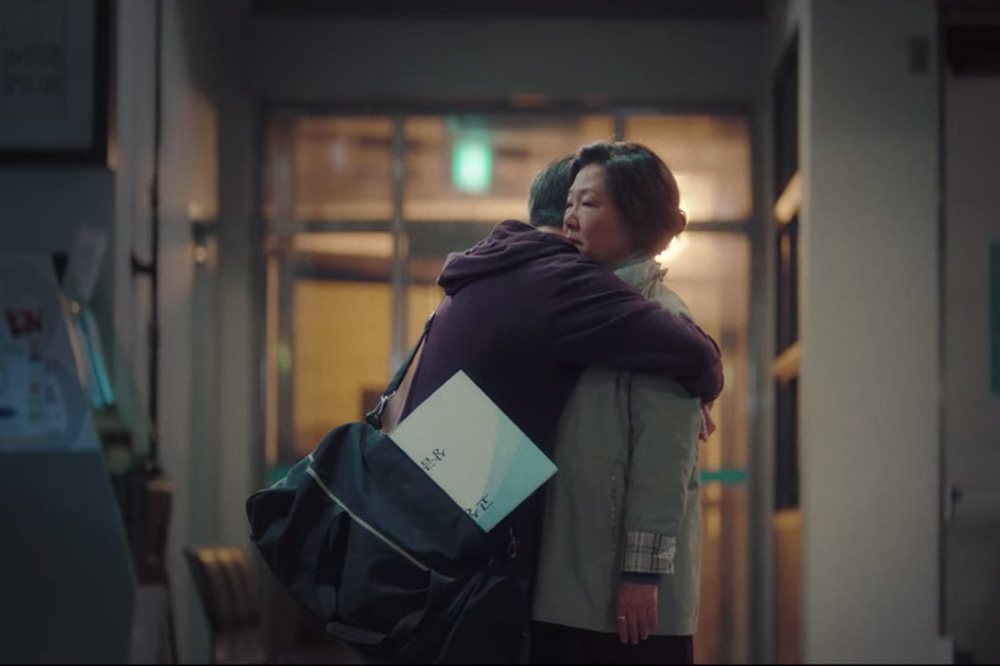 Han Ji Pyeong (Kim Seon Ho) and halmoni ("grandmother" in Korean) Choi Won Deok (Kim Hye Sook) go way back. When he is a young orphan struggling to make ends meet, halmoni is there to provide Ji Pyeong with all the daily necessities so he can survive, and yet expects nothing in return.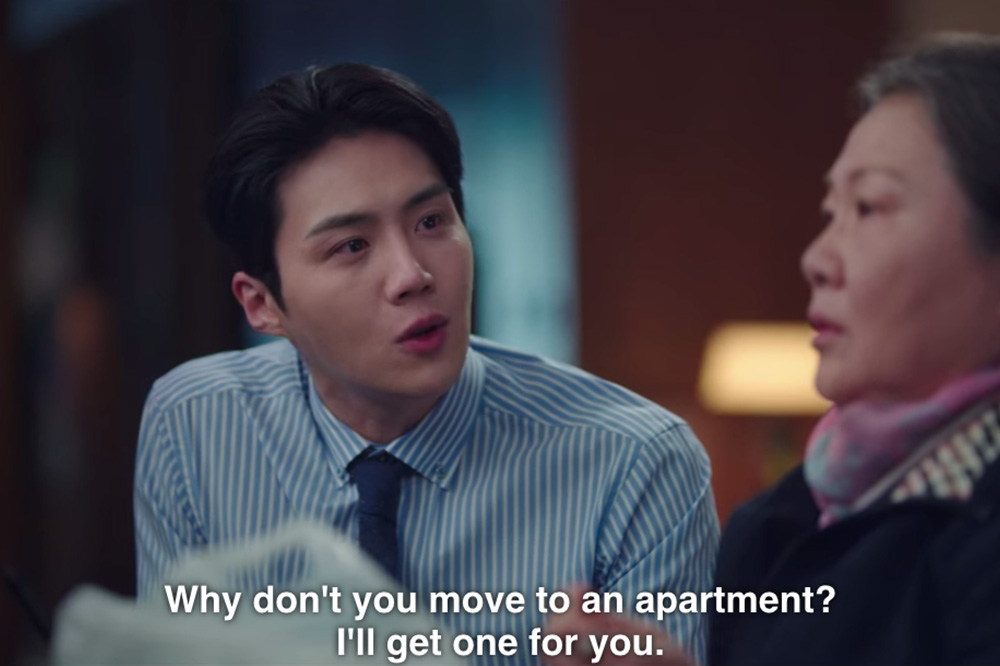 As an adult, Ji Pyeong recognises that he wouldn't have made it without her help. Now a successful venture capitalist, he is always looking for ways to pay her back—wanting to buy a shop and an apartment for her, always visiting her and spending time with her, supporting NoonGil (an app created by Samsan Tech that helps those with visual impairments to identify daily objects), and paying the kindness forward as a tribute to halmoni.
You can pay back monetary debts, but the debts you owe to people who have extended their unconditional kindness to you should stay with you for a lifetime.
2. White lies are still lies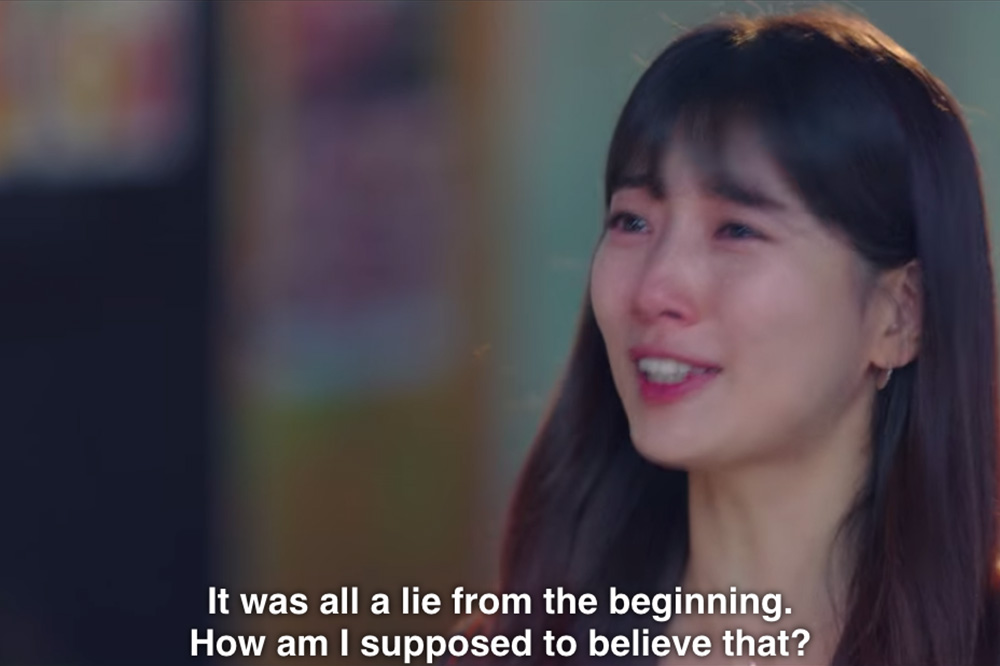 Han Ji Pyeong and Nam Do San (Nam Joo Hyuk) join forces to dupe Seo Dal Mi (Bae Suzy) into believing that Nam Do San is the person behind the letters she received in the past. But like all lies, a white lie with good intentions can snowball.
The original white lie is meant to give Dal Mi what she yearns for just for one night during a networking party. But as their paths continue to cross, it results in more cover-up lies. With that many lies and loopholes, it's hard for Dal Mi not to get sus.
It's always only a matter of time before the truth comes out, and when it does, someone is bound to get hurt.
3. Fight for your way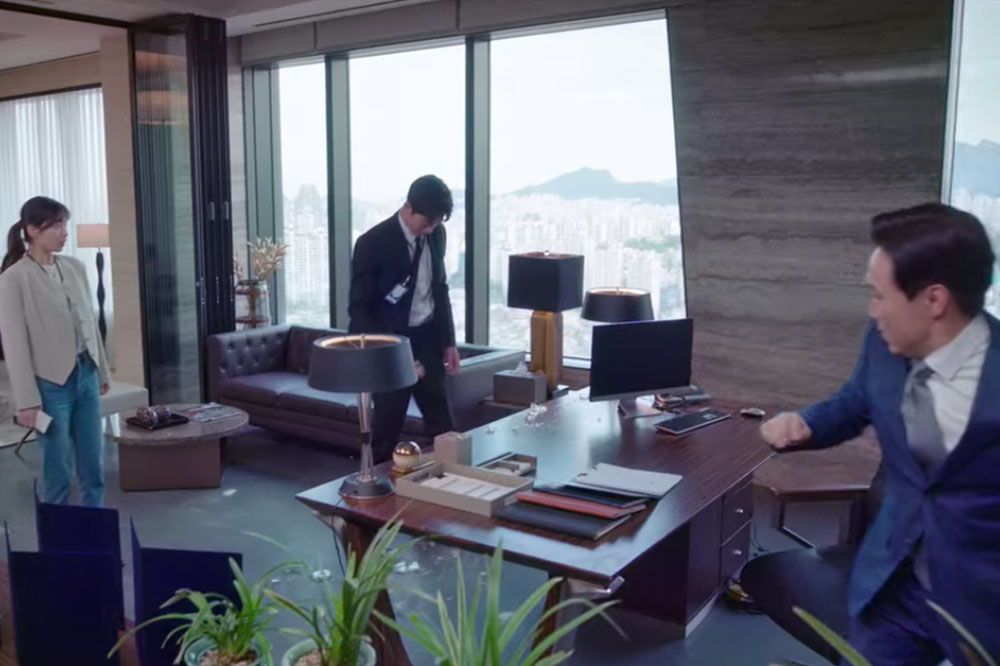 When it comes to Nam Do San, he's all about pushing ahead. He readily gives Dal Mi everything he has even when he has barely anything—his CEO position, his company shares, and prioritising her even when his reputation is at stake.
After the lie is exposed, Do San's sincere apology involves taking care of a drunk Dal Mi and running around the city to cheer her up, a small display of the lengths he is willing to go for her.
Giving your all for something or someone you want does not necessarily mean you will succeed, but it does put the odds in your favour.
4. You only fully own the things you earn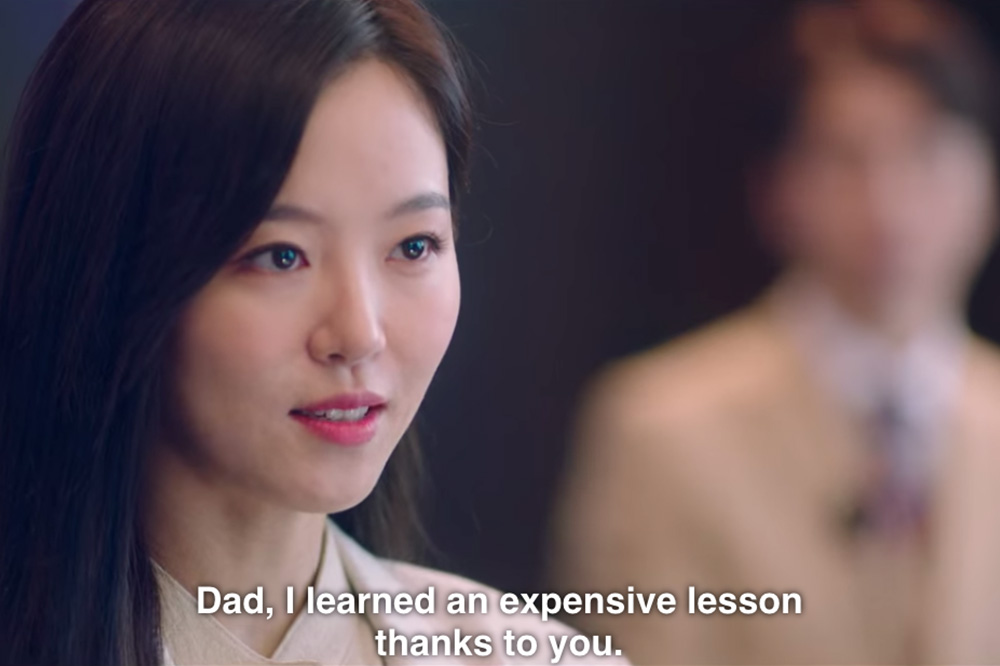 For Won In Jae (Kang Han Na), being given the role of a CEO by her stepfather also means that she hardly had to build connections with people of the company. She did not need to fight to gain shares because she relied on her stepfather's power to back her up.
In Jae's great fall from being a CEO of a mega-conglomerate to a humble start-up owner has taught us one thing: What has been given to you can be taken away from you just as easily. If you want to truly own something, the only way to go about it is to earn it yourself.
5. Dare to take risks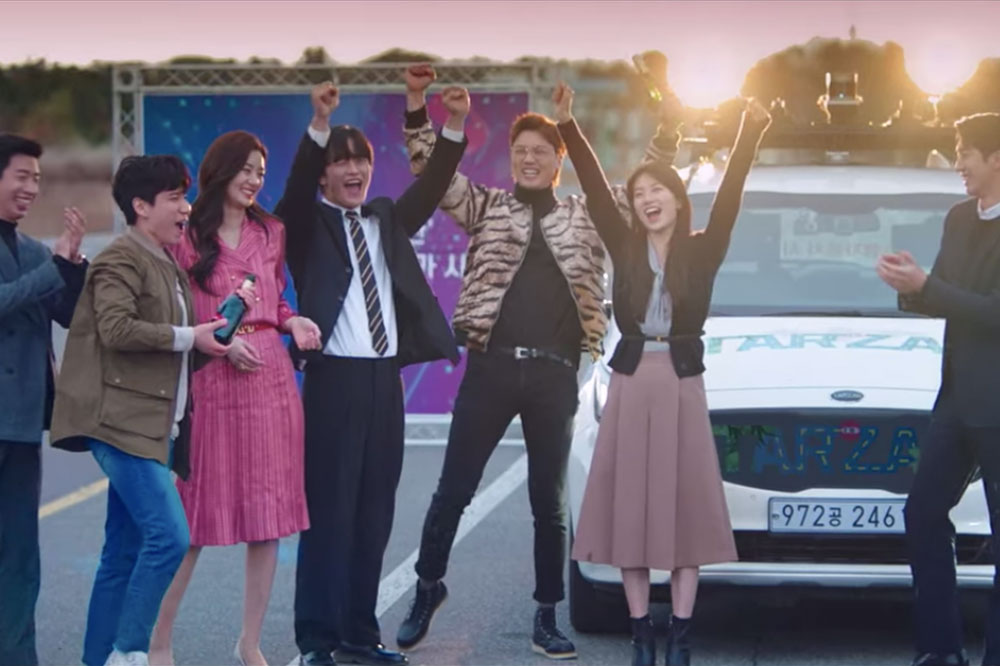 Despite a failing business model, Dal Mi pushes for the NoonGil app in hopes of finding suitable investors to fund their business. She even ventures into the world of self-driving cars, placing a bid among tough competitors although her team is new to the industry.
The biggest risk Dal Mi takes though, is when she quits her job to chase her dreams in Sandbox with no stable income and no assurance of success.
In the words of Elon Musk, one of the biggest risk-takers of today: "People tend to overweight risk on a personal level. It's one thing if [you've] got a mortgage to pay and kids to support…But let's say you're young and you're just coming out of college…What do you risk? You're not going to starve…People should be less risk-averse when there's not much at risk."
Venturing out of your comfort zone like Dal Mi takes courage. You risk your life savings, your time, your effort and so much more. But living life in routine and comfort also means you may never reach your greatest potential. So calculate your moves, but take a leap of faith when you need to.
Also read:
21 Kim Seon Ho Facts Including His Love Life, Viral Kissing Scene & Future Projects For #TeamJiPyeong
6. Let go of your ego for greater purposes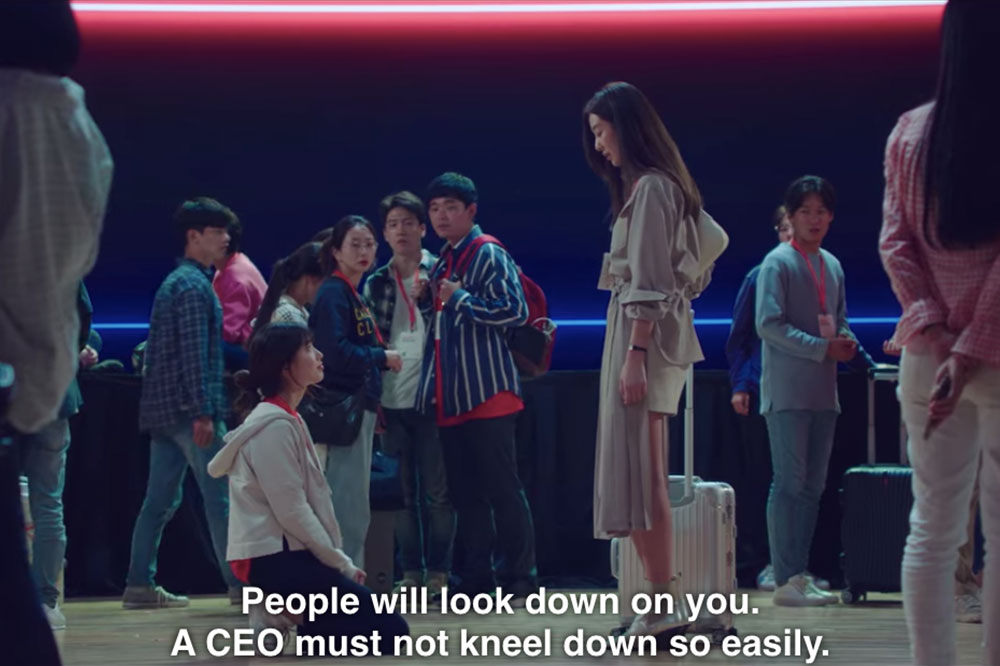 When you're at your wits' end like Dal Mi, you have to choose what is more important. For her, it's achieving her life goals ahead of protecting her ego.
As a CEO, you would think her priority is to be revered among her contemporaries. That's not the case for Dal Mi. She is willing to drop to her knees to recruit Jeong Sa Ha (Stephanie Lee), an act that many find difficult to do.
After SamSan Tech is broken apart, Dal Mi finds herself unemployed. Instead of returning to the mainstream corporate world, she humbles herself and applies for a position as the strategic planning manager at In Jae's company even though they are rivals, showing just how much she can sacrifice for her greater purpose.
7. Balance makes things work
Here's one for #TeamJiPyeong. Han Ji Pyeong's chemistry with Seo Dal Mi is a tad bit different from the usual lovey-dovey relationships we always see in K-dramas.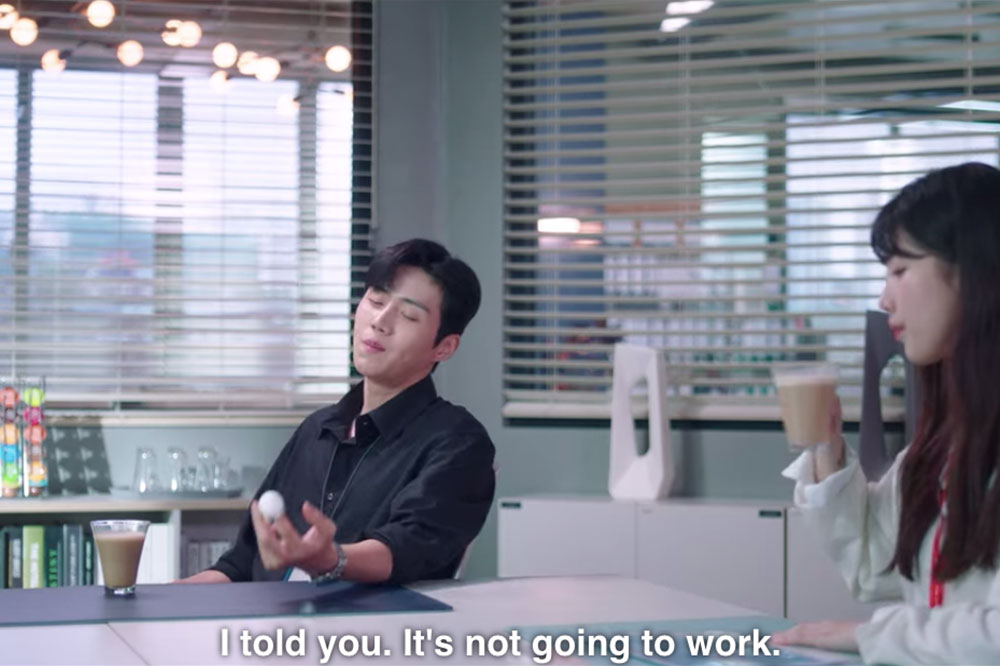 Being both older and a mentor to Dal Mi puts Ji Pyeong in a somewhat precarious position as a love interest. He can and must criticise her work, but nobody is thrilled to have a party pooper around. Behind all the firm refusals and tough love though, we know all Ji Pyeong wants is the best for Dal Mi.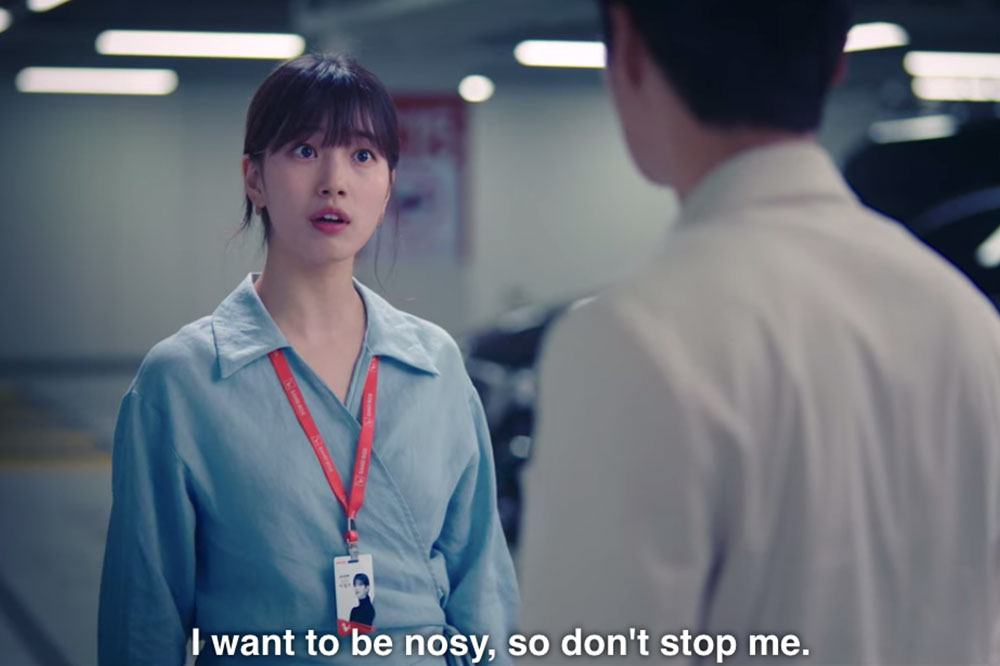 With Ji Pyeong, Dal Mi isn't the demure, cutesy lady she is with Do San. She's feisty and communicates what she believes is right, even if that means getting into conflict with Ji Pyeong.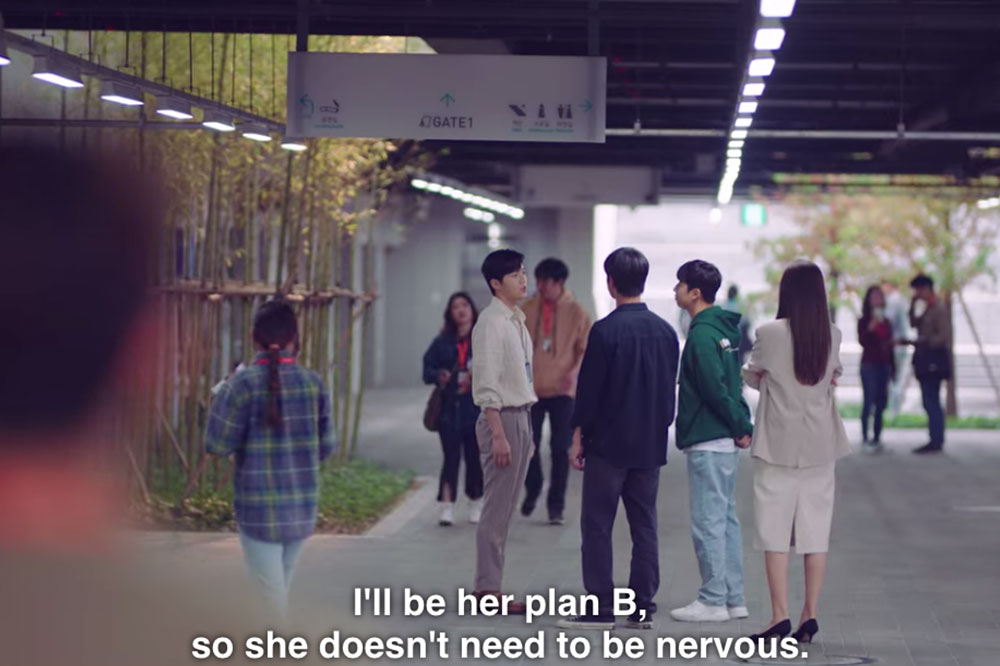 As Ji Pyeong says: he doesn't give constructive criticism to companies he doesn't care about. At the end of the day, Ji Pyeong is Dal Mi's hero. He shows her tough love because he cares, and still is always there as her safety net.
Cheerleader friends make us happy, but we all need a friend who can tell us the harsh truth.
8. When one door closes, another opens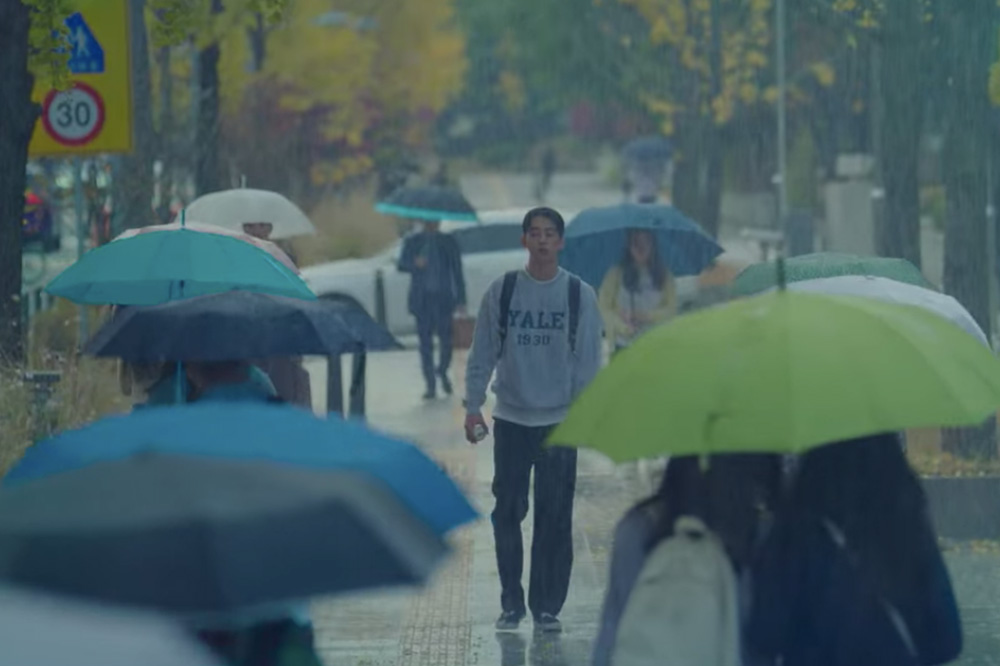 When the fantastic 5 break up because of the aqhiring (acquiring a company with the main purpose of hiring their star employees) scheme by a major tech company 2STO, hearts are shattered, relationships are broken, and all the effort put into SamSan Tech goes down the drain.
Not all things work out perfectly as planned. Life throws us numerous hurdles, plunges you into despair and makes you think there's no hope left. 
Think of all the times you felt like it's the end, and how you managed to find a way out eventually. When one door closes, it opens up an opportunity for you to try something new. There's always a way out, as long as you don't give up.
9. Hesitation is cause for regret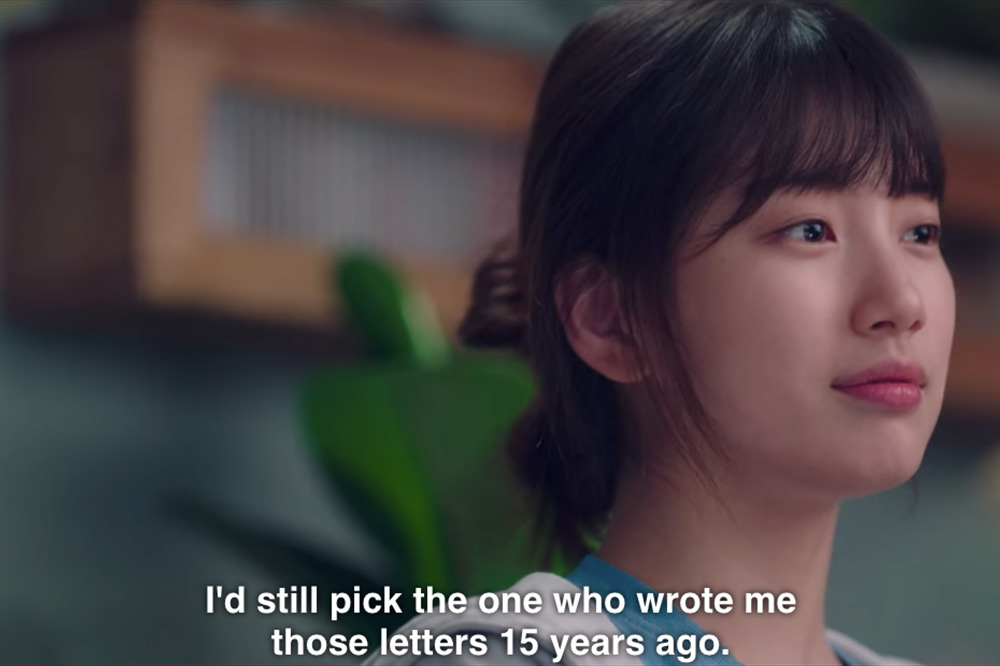 Ji Pyeong has his chances with Dal Mi—he is her first love, and Dal Mi has lingering feelings for him because of the letters, whereas she only likes Nam Do San because of his big hands.
After being acqhired by 2STO, Nam Do San, Lee Chul San (Yoo Soo Bin) and Kim Yong San (Kim Do Wan) are forced to move to its Silicon Valley HQ to work for 3 years. Ji Pyeong doesn't face competition from Do San for 3 years, leaving him a shot at winning Dal Mi's heart. During this time, he gets unbelievably close to her family and sees her daily at work. However, he fails to jump at his chances.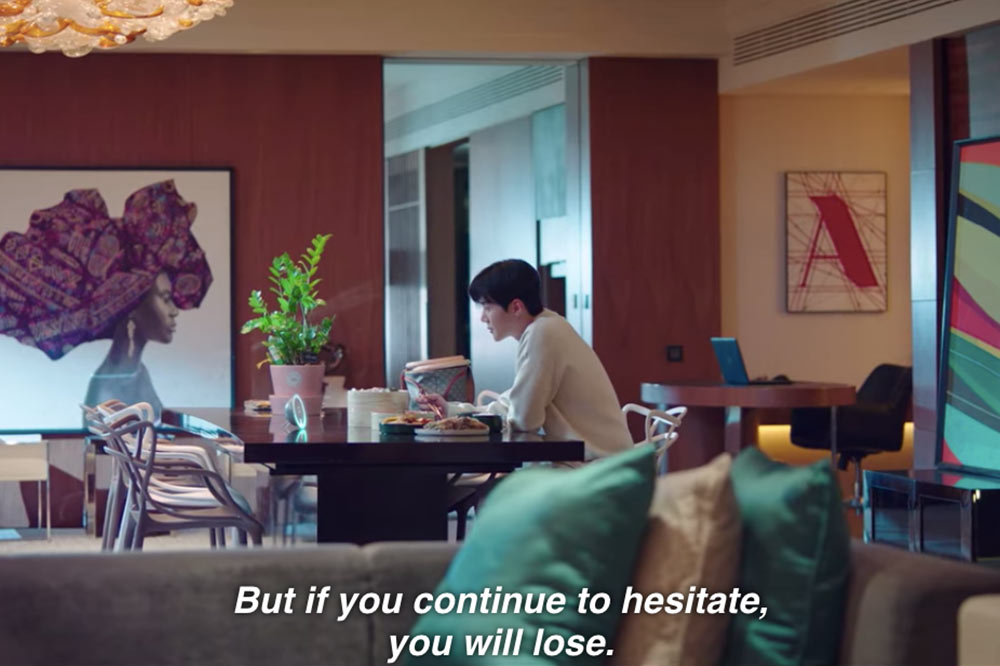 Yong Sil, Ji Pyeong's smart speaker, pinpoints the reason why Ji Pyeong loses his chance with Dal Mi. His hesitation causes him to lose the girl he likes, even though she is gradually opening up to him.
Having little moments of hesitation is like losing your grip on a rope inch by inch, until you're finally left with nothing.
10. Good guys don't always finish last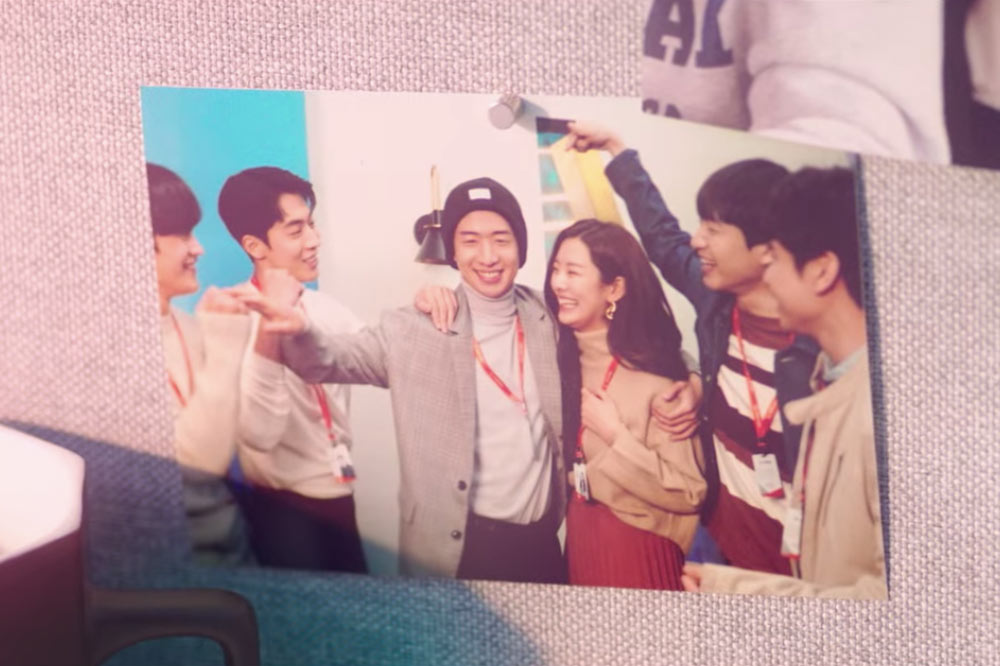 Jeong Sa Ha starts off hardly even considering Lee Chul San as a potential romantic interest, even though he unrelentingly simps for her.
However, time passes and his effort shines forth, like when he reads the infinite numbers of pi in an ASMR video to lull Sa Ha to sleep. Eventually, the couple gets together when Sa Ha finally realises that no other guy is better for her.
So if you've heard that good guys finish last, Start-Up is a K-drama that assures you that is not always the case.
11. You can choose your own family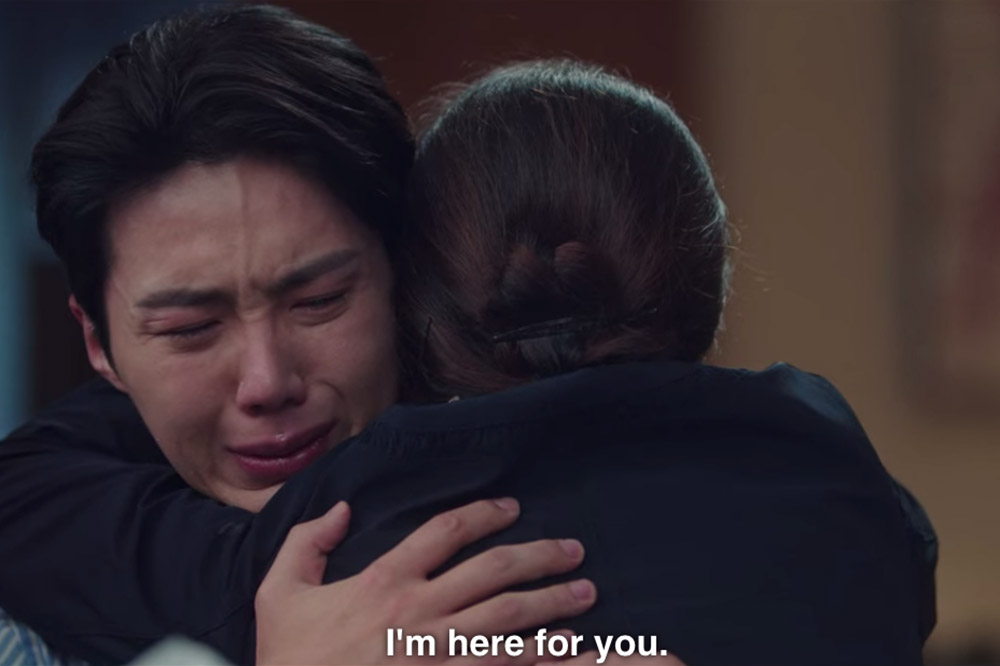 Alone in life as an orphan, Ji Pyeong shows us his journey of building his own family beyond blood ties. For one, halmoni is his closest confidant. He visits Dal Mi's family often like he's part of the family as well.
It's not easy to meet people who can become your family in this world, but you can make a home outside home. Like how Ji Pyeong will always be halmoni's good boy.
12. Have faith in yourself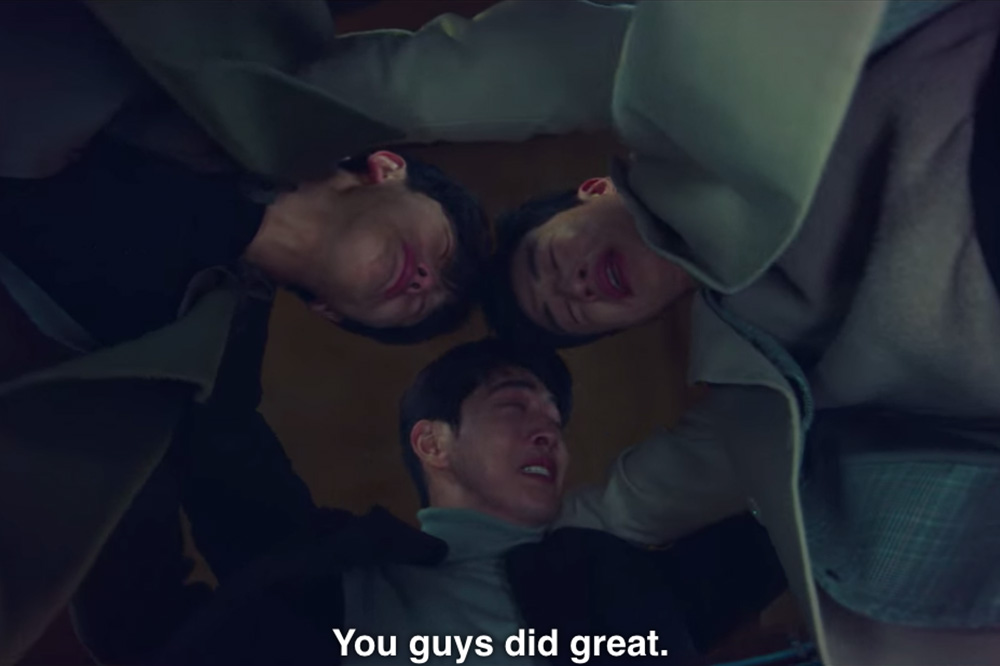 Crying in the run-down warehouse that once used to be the Samsan Tech headquarters are the same 3 young men who used to live there. Do San, Chul San and Yong San return for one final look at the place where it all started, and to reminisce about the arduous period in their early 20s.
Apart from the trio, Dal Mi and Ji Pyeong also start off as nobodies. Yet, they all pave their own way to become accomplished individuals.
The circumstances may differ for each person. But as long as you have skills, potential, the will to keep working towards your goals and, most importantly, faith in yourself, you can achieve what you set out to do.
Overcoming insecurity is another part of the journey towards self-assurance. Do San's insecurity stems from his unintentional cheating during the Math Olympiad as a child. Because of that one incident, Do San suffers from impostor syndrome, and feels like a fluke.
While his cheating is not condoned, objectively, all his subsequent successes are his own. Experience helps build confidence. As Do San breaks out of his comfort zone in his warehouse office, and experiences working in Sandbox and 2STO, meeting new people along the way and doing bigger things each time, he builds up his self-esteem.
K-drama Start-Up Ends Off 2020 With A Bang
As 2020 draws to an end, we're glad that Start-Up has given us some additional zest for life. Whether you're #TeamDoSan or #TeamJiPyeong, we hope these 12 life lessons from the K-drama Start-Up have your unanimous approval.
All images courtesy of Netflix.
Cover image: Source
Also read:
42 Upcoming K-dramas To Look Out For In The Second Half Of 2020