Spao x Harry Potter 
From the Harry Potter movies, it's no secret that Hogwarts students clearly have fashion in the bag with their collared tops, layered pullovers and pleated skirts.
To help you look the part yourself, Korean fashion brand Spao now has a collection of Harry Potter themed apparel. From pullovers to pyjama sets, you'll be able to piece together outfits that'll leave others completely spellbound. 
Pullovers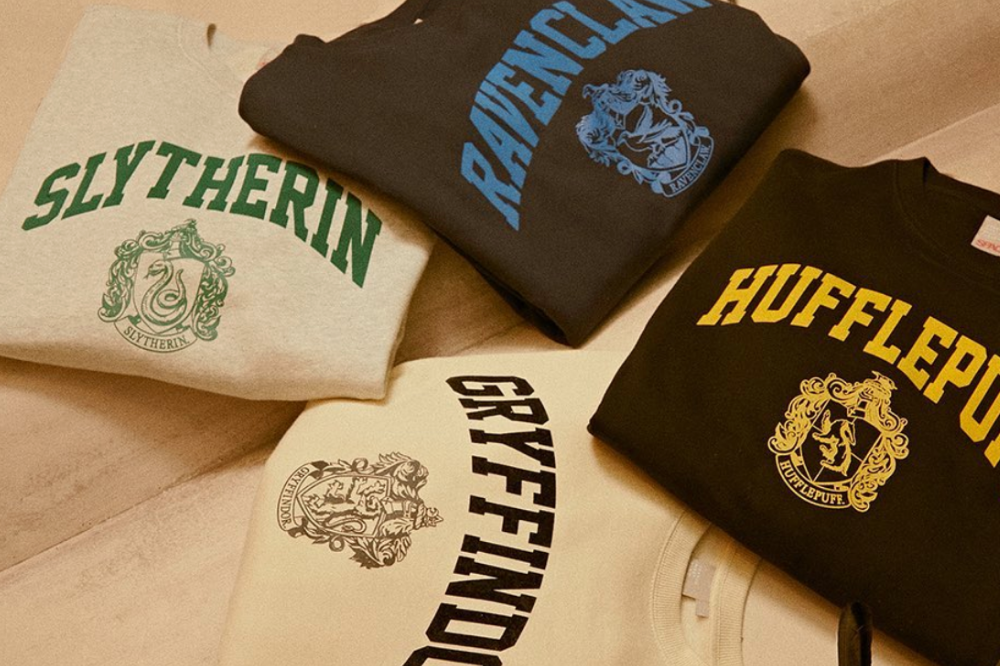 These pullovers are both classic and chic, with 5 different designs available in the same cut.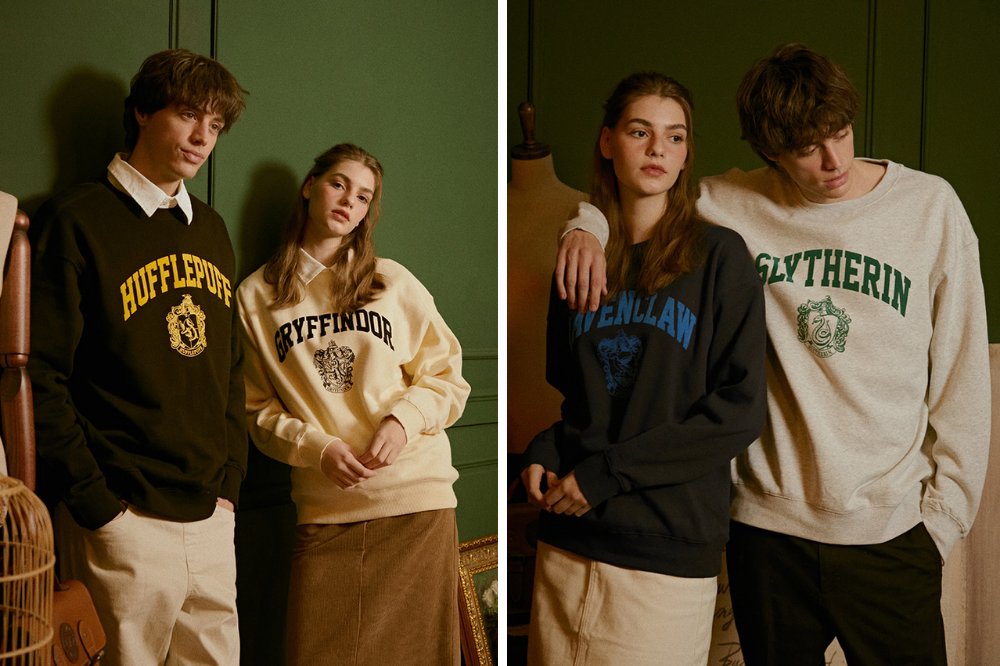 The first 4 designs display Hogwarts' various houses across the front, with their respective emblems printed on as well. They each come in monochromatic colours, like off-white for Slytherin and black for Hufflepuff – giving your OOTDs a dark, mystical edge alongside their respective house colours.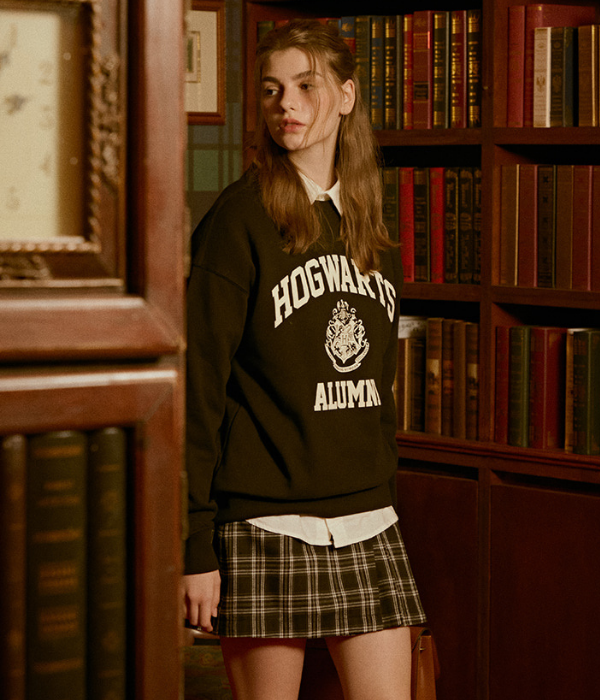 Alternatively, there's also a Hogwarts Alumni version of the pullover – perfectly paired with a collared button-up and a tartan skirt or pants for a look that reads "smart and stylish". 
The pullovers are priced at 32,310 won (~S$37.09) each.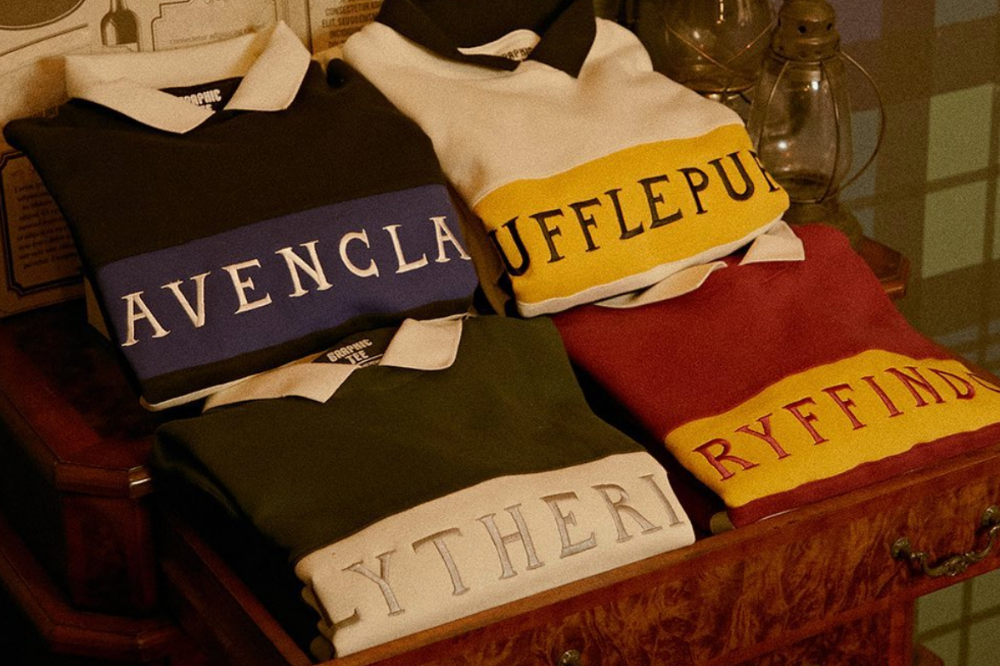 The collection also includes these 4 collared pullovers, which also feature each of the Hogwarts houses.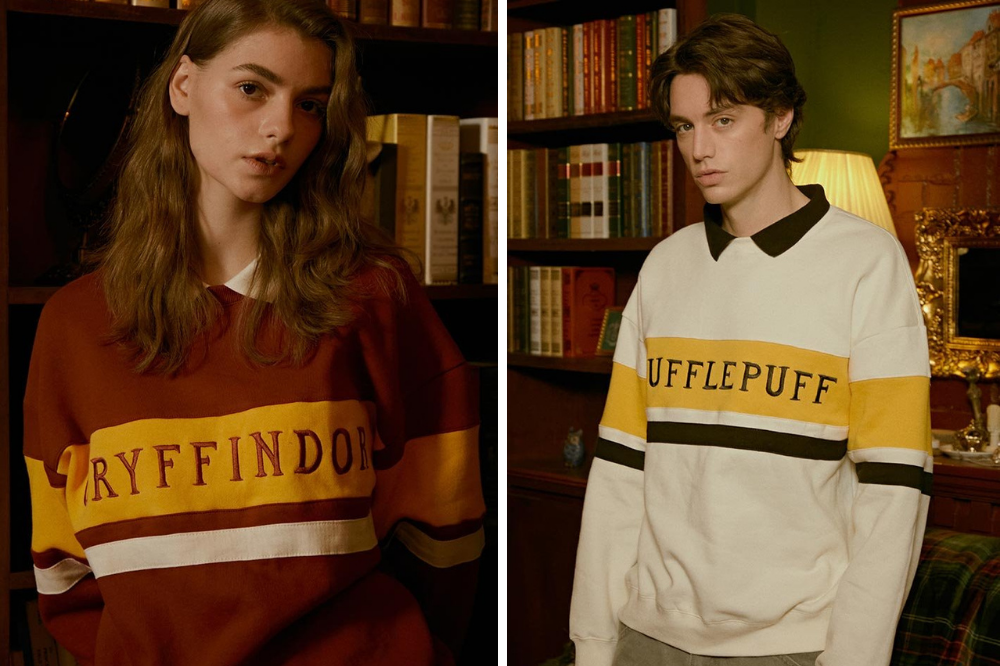 Each pullover is themed to match the vibes of the respective houses – the Gryffindor version, for example, is coloured a crimson red with a bright yellow panel that runs across the centre.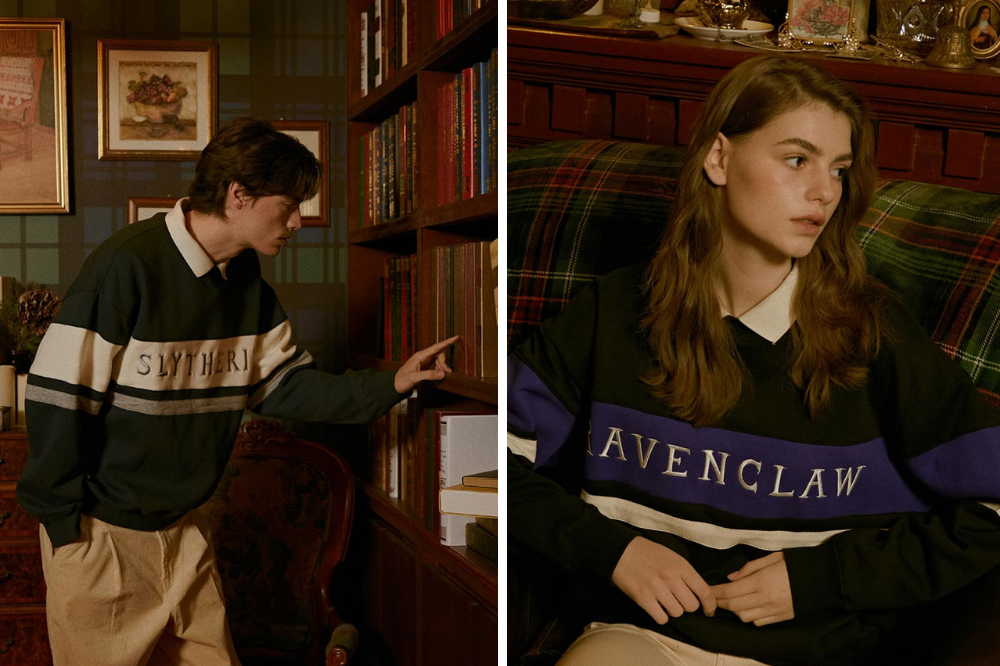 The wording on the shirts are all embroidered on in a bold font, so you can showcase your go-to house, loudly and proudly. 
The collared pullovers are priced at 35,910 won (~S$41.23) each. 
Pyjama sets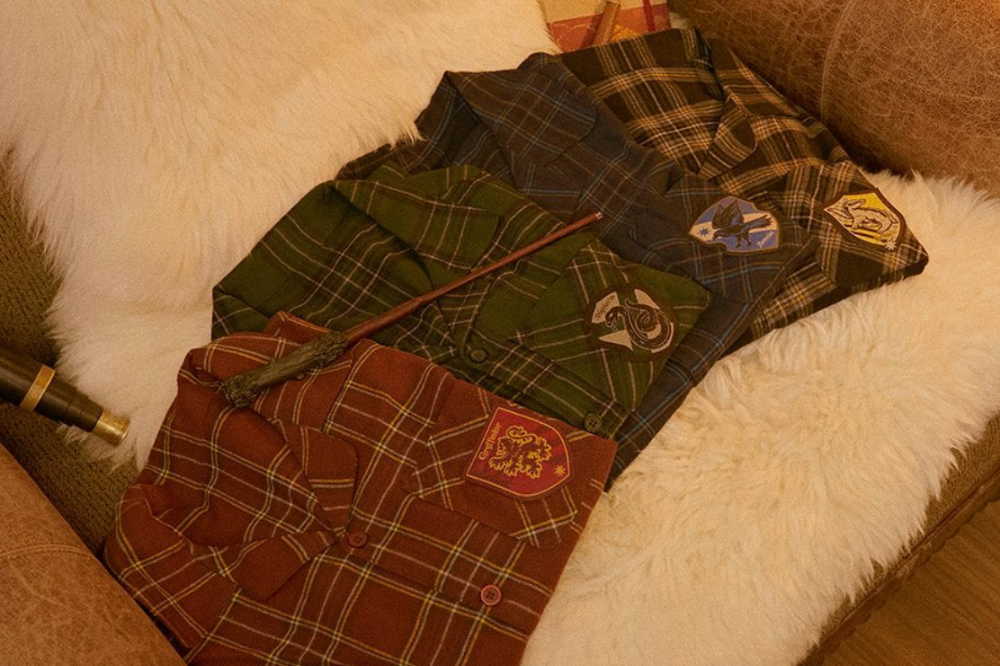 Since we can't ​​Expelliarmus away our need to laze around and take naps, why not get a Harry Potter pyjama set so you can switch between lounging about and attending Zoom meetings while still looking put together.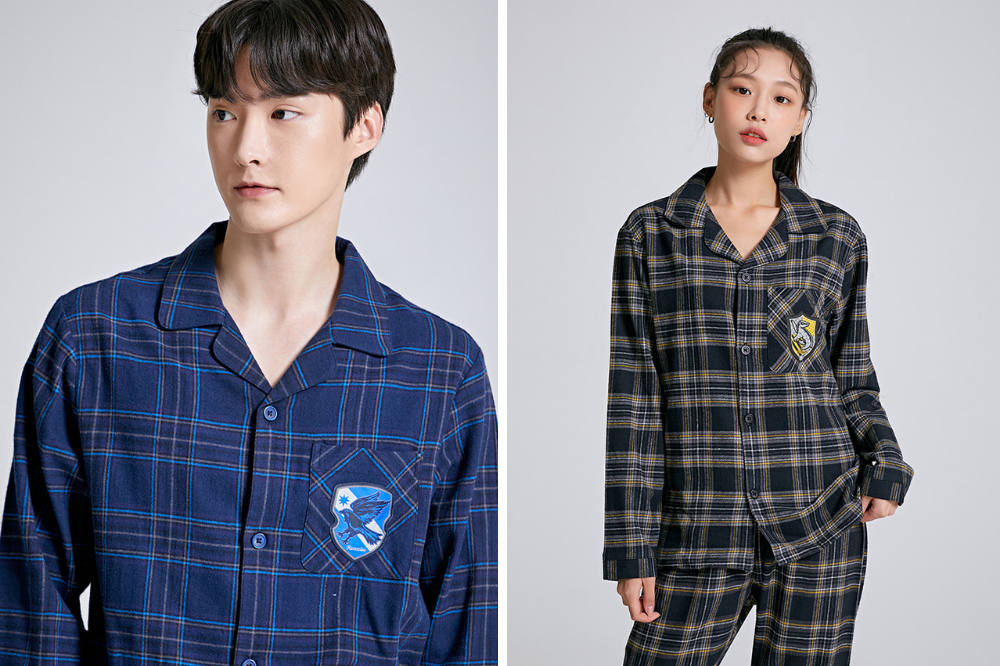 Available in 4 different styles, these plaid pyjama sets include a button-up top and matching bottoms. For added detail, the pocket on the top also has either Slytherin's, Gryffindor's, Hufflepuff's or Ravenclaw's crest symbol sewn onto it.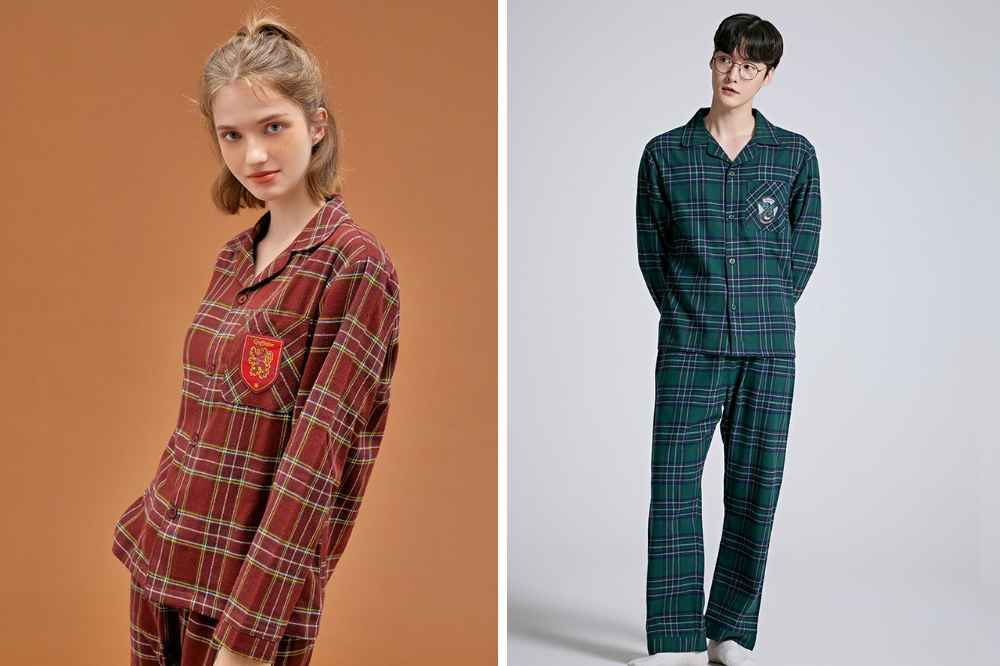 While they're ultimately a PJ set, you can wear the top and bottom separately to create a sharp fit that you can chill in the second you're back from an evening out. 
The plaid pyjama sets are priced at 34,900 won (~S$40.07) each.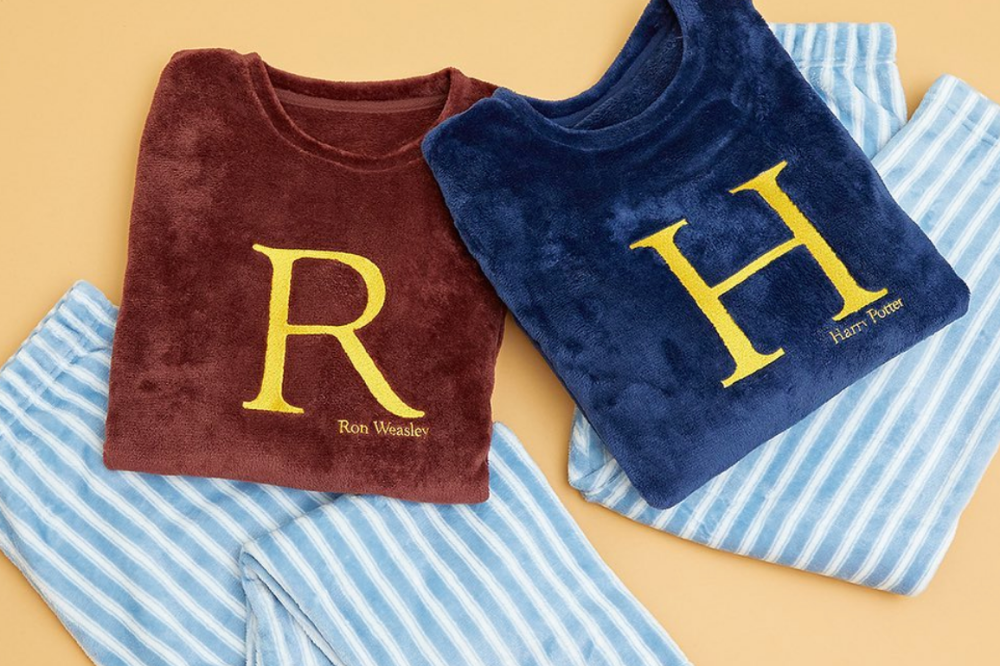 With a soft fluffy cotton top and matching striped bottoms, you can save these PJ sets for cold rainy nights.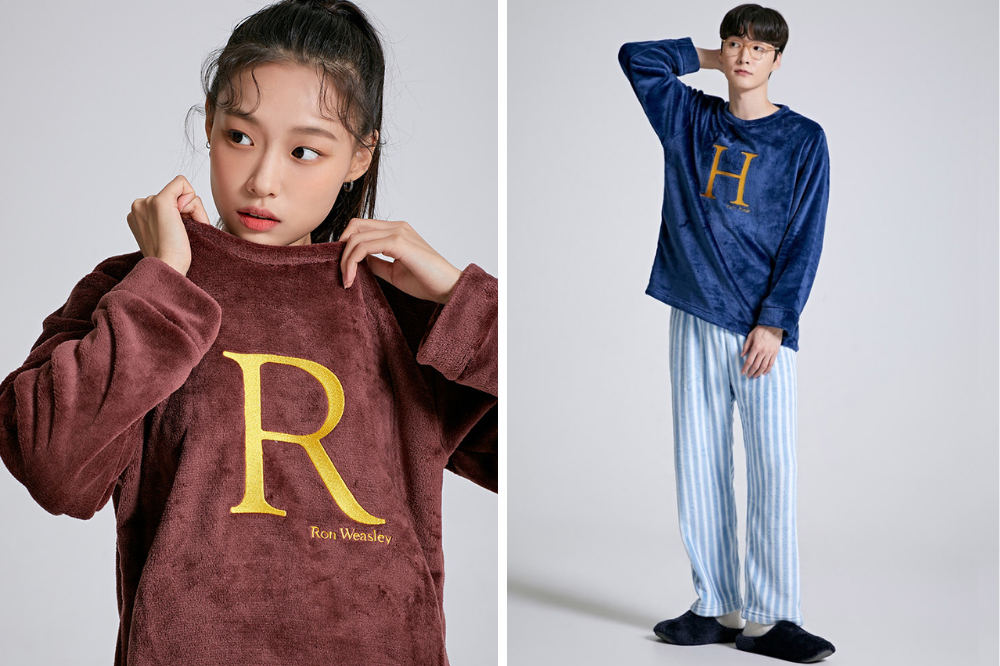 The R and H embroidered in gold on the tops, stand for Ron Weasley and Harry Potter respectively – so, are you team #Harmiony or #Romione? 
The pyjama sets are priced at 34,900 won (~S$40.07) each.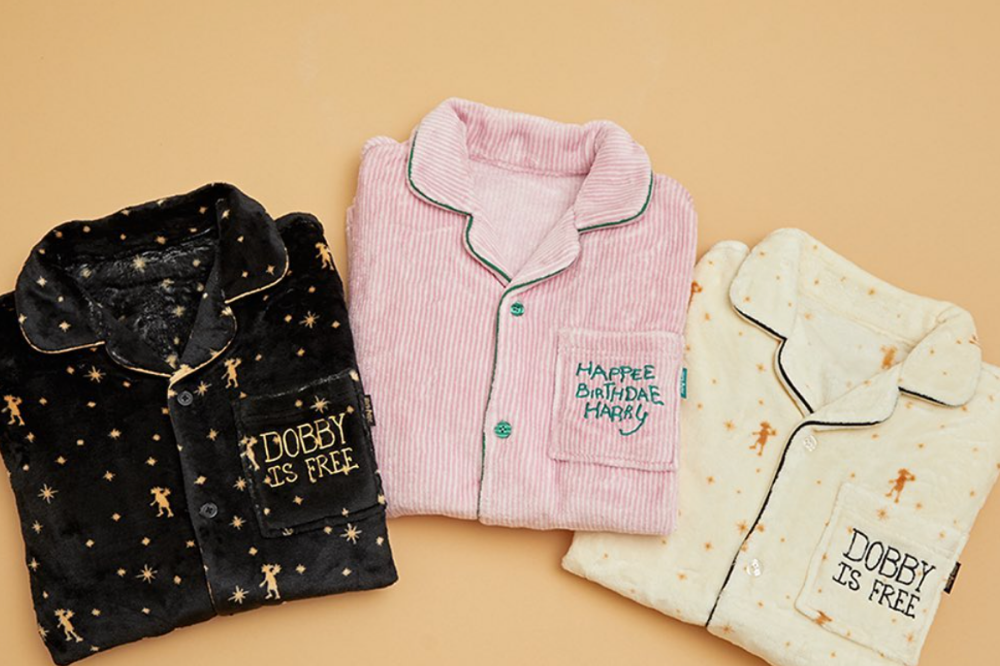 These 3 final sets each come with matching fleece tops and bottoms, with textured prints for that extra comfy-cosy feel.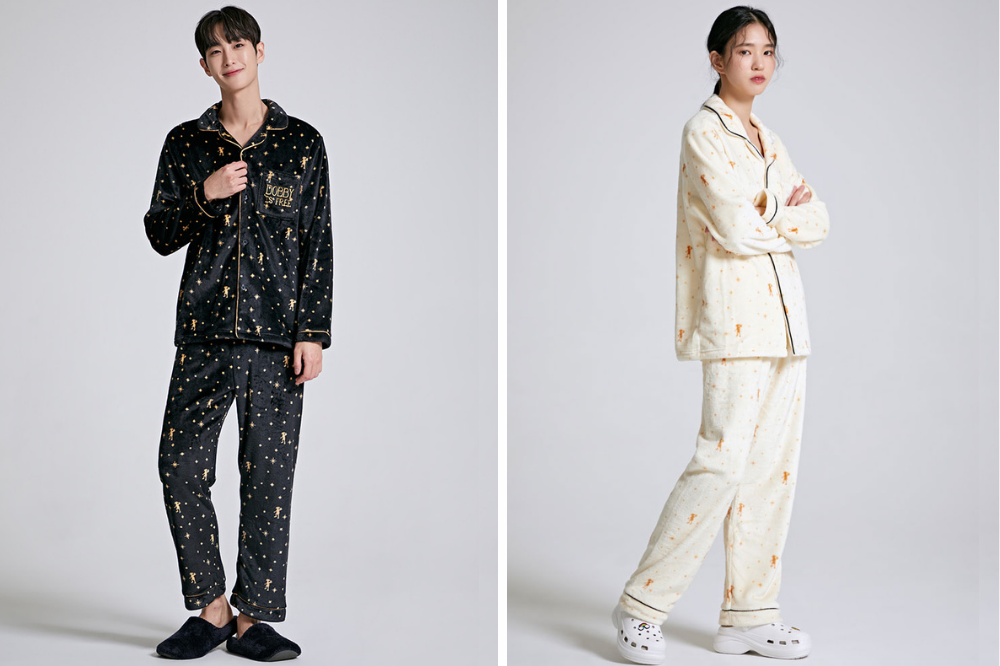 The black and cream versions of the sets have the same design with mini Dobbys printed all over. The pocket on the front has the phrase "Dobby is free" sewn on – you can gift these ones to a friend who's just as wide-eyed as the cheeky elf.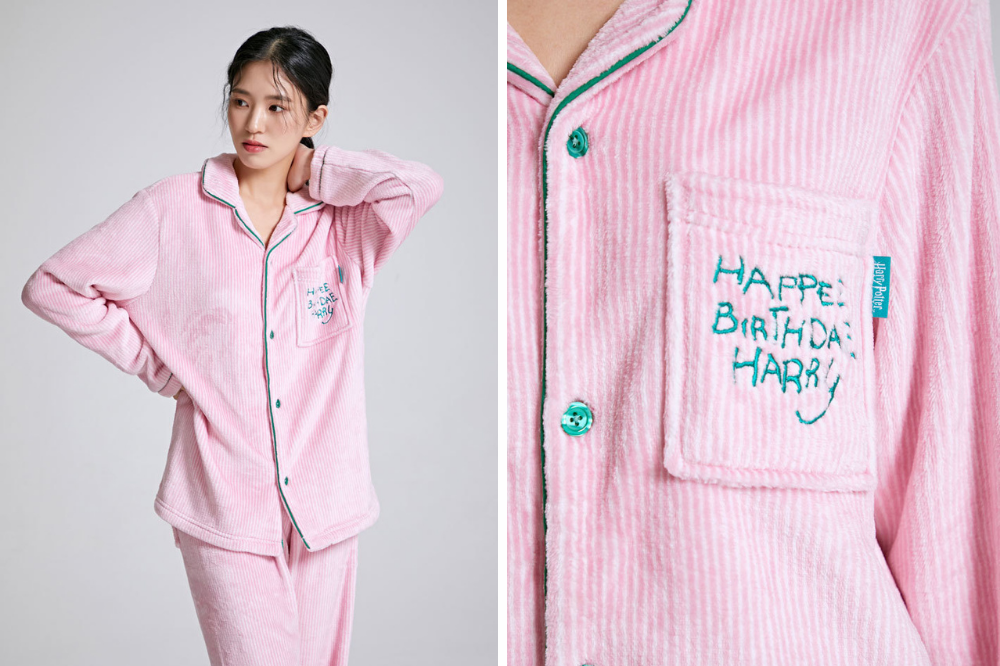 And, if you're in need of a birthday garm, this striped set in bright pink is worth considering. On the pocket, the words "Happy Birthdae Harry" are embroidered in green – after all, what better way to spend your special day than in sleepwear?
The textured pyjama sets are priced at 34,900 won (~S$40.07) each.
These Spao x Harry Potter Fits Will Fill Your Chilly Evenings With Whimsy & Chic
As the rainy season rolls around, these Spao x Harry Potter apparel are the perfect accompaniment to lazy days in. All the items in the collection can be found on Spao's website, which requires a freight forwarder for shipping to Singapore. Alternatively, selected pieces are available on Shopee as well. 
All images courtesy of Spao.
Also read:
The Pomelo x Harry Potter Collection Lets Potterheads Express Their Love For The Magical World