Juno & Co. x SpongeBob Sponge
"Absorbant and yellow and porous is he!" go the lyrics of the iconic SpongeBob SquarePants theme. San Francisco-based beauty brand Juno & Co. has tapped on these exact qualities of the Nickelodeon cartoon show's star to come up with a Bikini Bottom Bundle. It contains a SpongeBob sponge, and also stars Patrick Star as well as Gary the Snail.
Bikini Bottom Bundle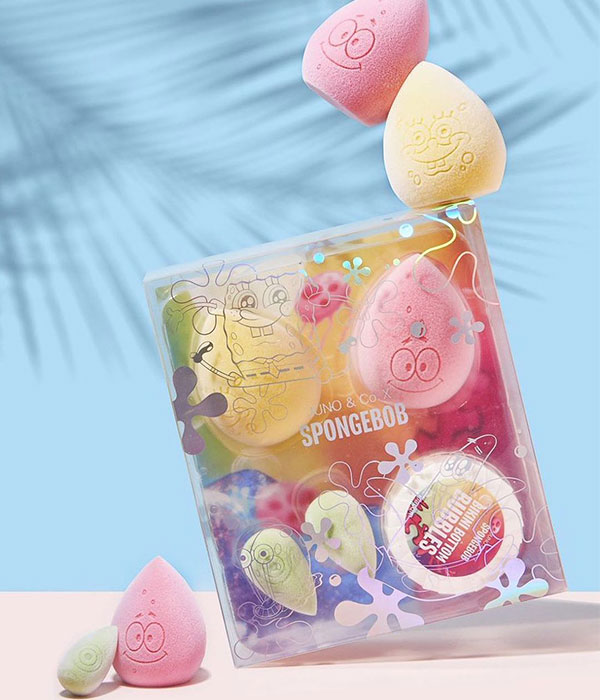 Source
The Nickelodeon cartoon's main characters, SpongeBob and Patrick, appear on the 2 larger sponges. You can use the soft microfibre sponges as you would a makeup blender for a natural, airbrushed finish.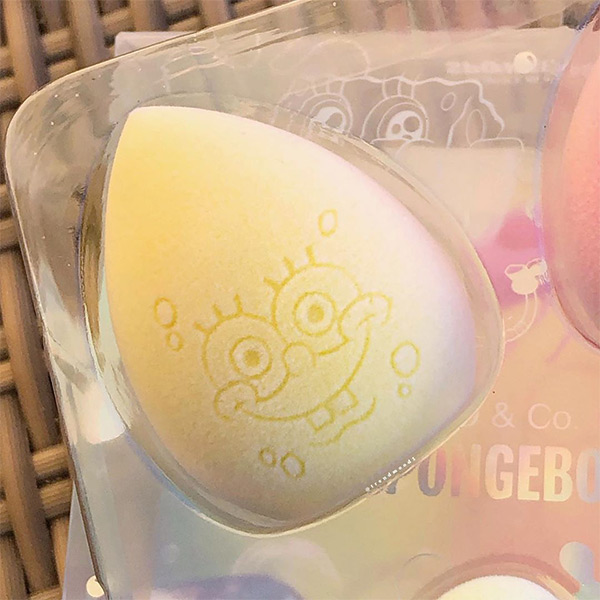 Source
"Microfibre, and yellow and porous is he," reads the copy on the back of the bundle. The Microfiber SpongeBob Sponge is modelled after the brand's Microfiber Velvet Sponge, named for its velvet-soft microfibre bristles. A slanted edge gives you more control as you're applying your makeup.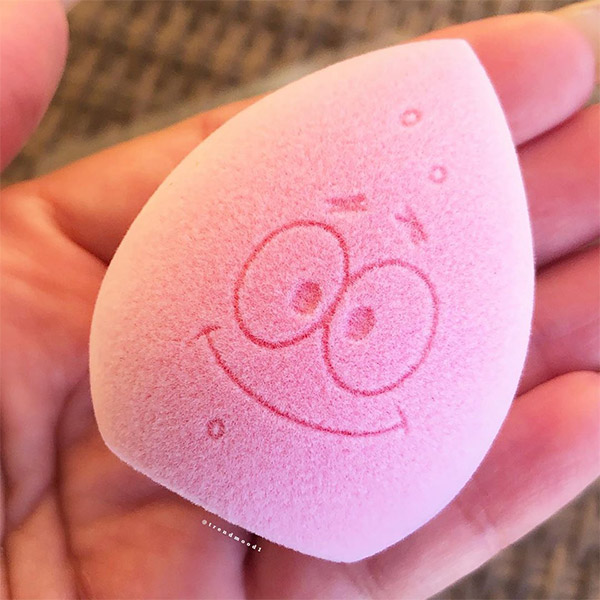 Source
SpongeBob's BFF, Patrick, is also modelled after Juno & Co.'s signature Microfiber Velvet Sponge. Both sponges can be used either wet or dry. Wet it, squeeze it and then stipple liquid foundation or concealer onto your face. To use it dry, dip it into your powder bronzer, blush or hushlighter, tap it, then pat it onto your face.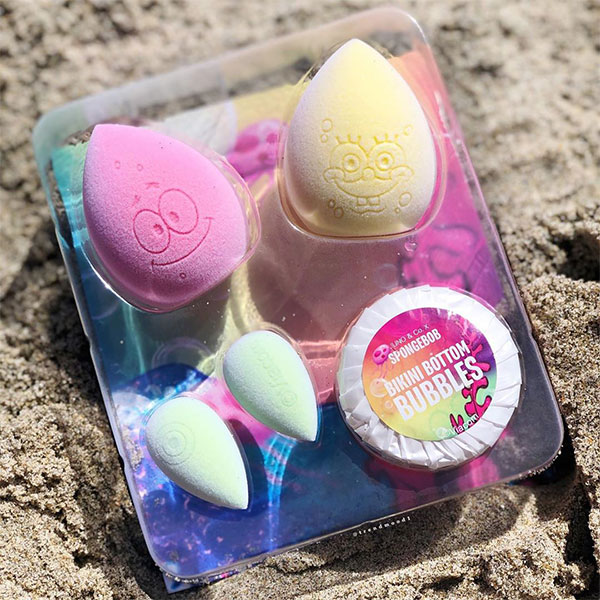 Source
Gary the Snail shows up on the Gary Mini Duo. Use the smaller green sponges to apply makeup on harder-to-reach areas of your face, such as the corners of your nose, inner eye and under your eyes. The set also includes a Bikini Bottom Bubbles soap bar, a solid cleanser to wash away your makeup at the end of the day.
Juno & Co. x SpongeBob Sponge Is A Match Made In Meme Heaven
Juno & Co. x SpongeBob's Bikini Bottom Bundle will be available on Juno & Co.'s website from 10 August 2020. It is retailing for US$24 (~S$32.85), with free international shipping for orders over US$50 (~S$68.45). Jio your other meme culture connoisseurs and mark your calendars!
Cover: Source
Also read:
TonyMoly Has A New Minions Collection That'll Further Brighten Up Your Phase 2 Life