TonyMoly Launches A New Minions Collection
While we're celebrating the announcement of Phase 2, TonyMoly has just released a bright and cheery collection featuring Minions from the movie Despicable Me. 
This new collection by the Korean beauty brand features the chirpy banana-like character on a variety of products, including sheet masks, hand creams and lippies. Prices range between US$5.50 (~S$7.66) and US$23 (~S$32). While the collection is only available on TonyMoly's US website and Ulta at the moment, we're hoping it will arrive on our shores soon.
If you're wondering why the Minions are suddenly making a comeback, it's actually in anticipation of the upcoming sequel, Minions: The Rise Of Gru, which is set to be released in 2021. 
TonyMoly x Minions sheet masks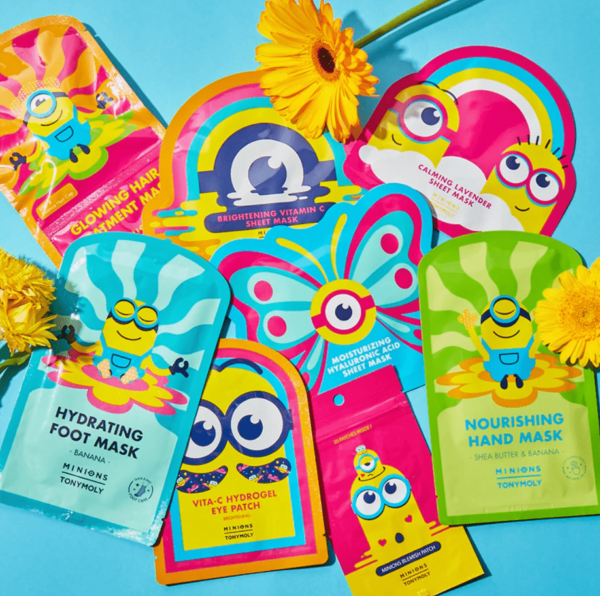 The sheet masks would probably be considered the most adorable of the lot. There are 3 variants to choose from, namely Moisturizing Hyaluronic Acid, Calming Lavender, and Brightening Vitamin C. Each pack comes with 2 sheet masks, at US$8 (~S$11.15).
The Moisturizing Hyaluronic Acid is great for hydrating your skin, especially if you've been spending 24/7 in your air-conditioned room. Those who've been wearing face masks regularly might want to consider the Calming Lavender, which contains lavender extract to soothe your skin. The Brightening Vitamin C would be good for those who are all ready to impress, as it helps in giving your skin that extra glow. 
Also read:
Starbucks Korea Has A Sakura Makeup Collection For Beauty & Coffee Junkies
TonyMoly x Minions banana hand and feet masks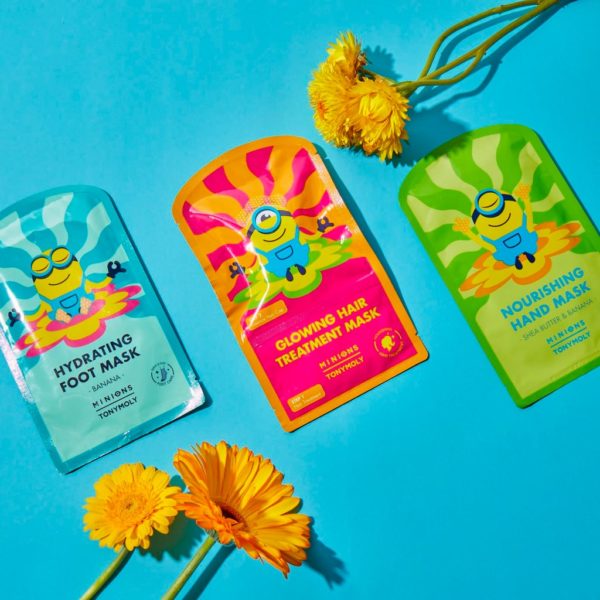 If your face needs no pampering, check out their hand and feet masks instead. Priced at US$5.50 (~S$7.66), these are the most affordable of the lot, and they come in the forms of disposable gloves and socks. Both masks contain banana extract to hydrate your skin.
Aside from masks, the collection also includes a range of other skincare and beauty products such as cleansing wipes and lip balm. 
TonyMoly x Minions Collection Has Sheet Masks, Hand Creams And Lippies
Even though it's only available in the States, we can get our hands on these adorable products via forwarding services. Alternatively, check out other cute new launches in Singapore such as Etude House's collaboration with By Invite Only!
Also read:
This New Etude House x By Invite Only Collection Comes With Jewellery And Eyeshadow For Easy Glam Looks
All images courtesy of TonyMoly.