Squid Game Charms
Despite it being 2 months since the hit Netflix series Squid Game was released, the show remains as popular as ever. Especially since the announcement of Squid Game season 2 by the show's director, many fans are eagerly waiting to find out what will happen next. 
While waiting for season 2 to drop, you can now get your hands on these Squid Game-themed charms to add some bling to your Crocs. Featuring characters and game motifs from the show, this collection is cute enough to die for.
The collection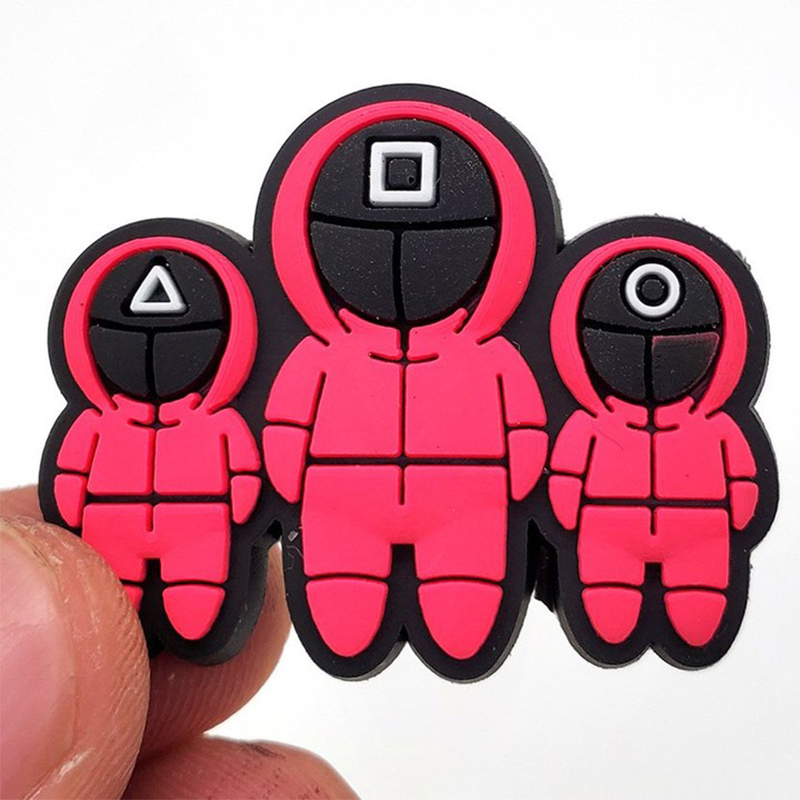 The pink soldier outfits were undoubtedly one of the most popular costume choices for Halloween this year. Even if it was common, we can't deny that it's an iconic look. 
The collection includes charms of all 3 types of soldiers wearing their square, triangle and circle masks to display their ranks. Individual soldiers of each mask design are also available.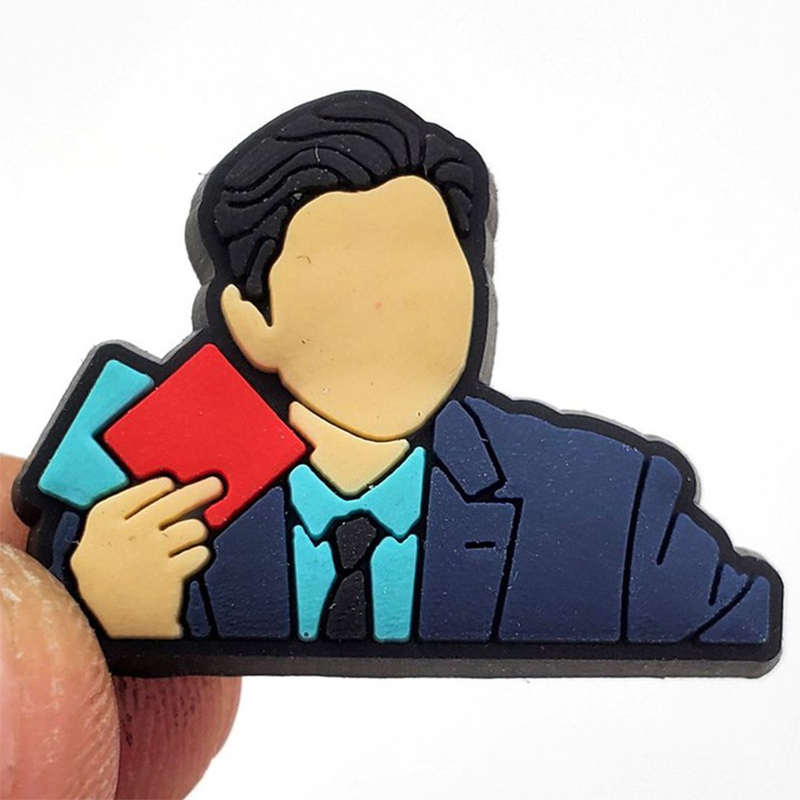 Though he played a minor character role, Gong Yoo still managed to steal the attention from fangirls who couldn't get enough of this Goblin oppa. This charm pays tribute to Gong Yoo's salesman character holding onto 2 ddakji squares, ready to recruit the next Squid Game player.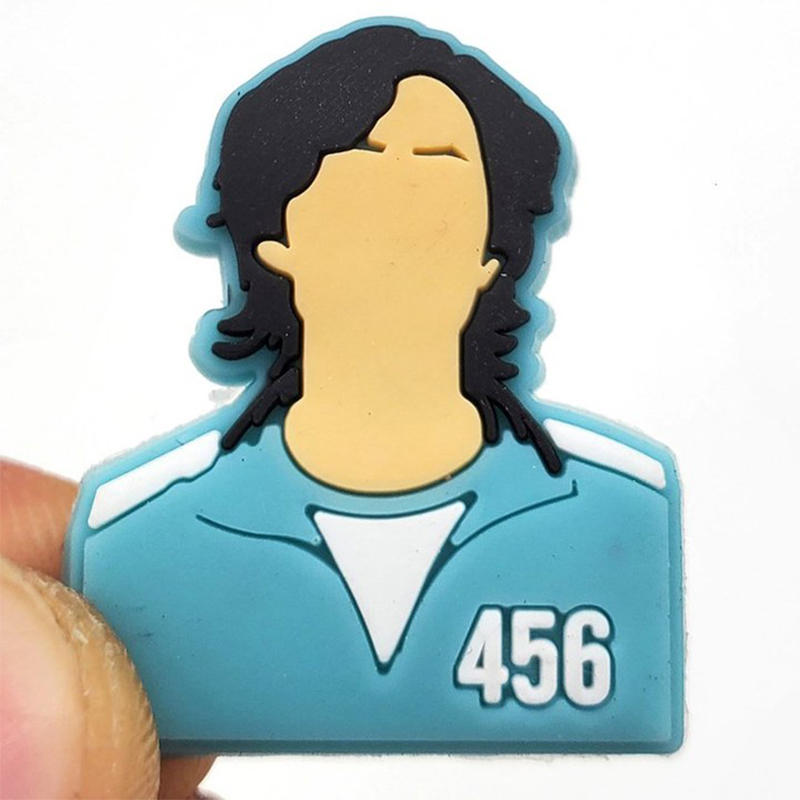 Of course, we can't miss out on Squid Game's main character, Player 456. Wearing the Squid Game jumpsuit, this charm is a detailed outline of the gambling addict ahjussi on the show.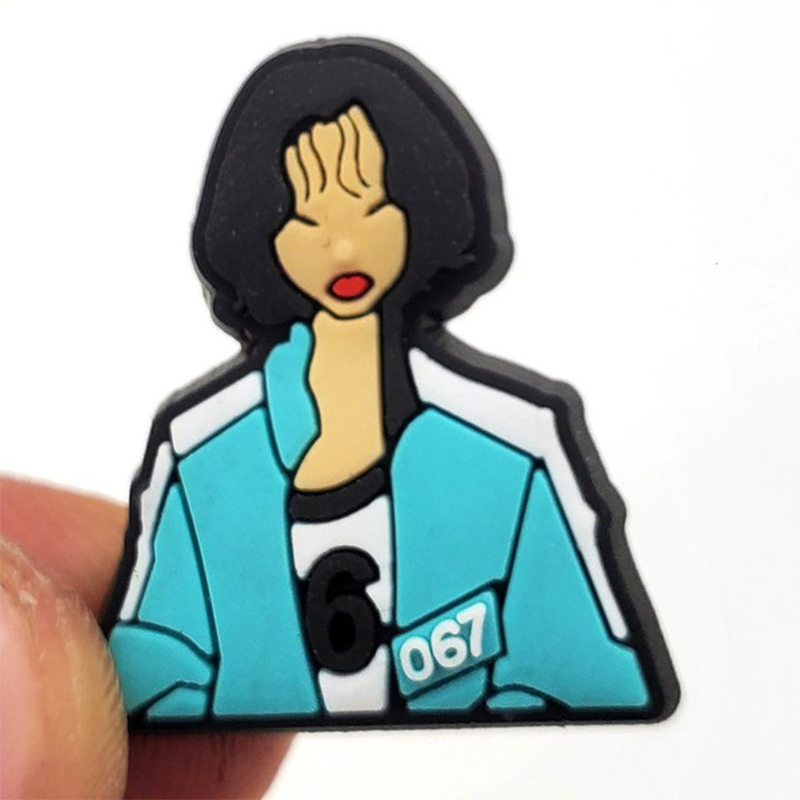 While episode 6 was tear-jerking in the most painful way, we applaud Player 67 Kang Sae Byeok for being so brave through it all. This next design features Sae Byeok as the confident girl boss she is, which actress Jong Ho Yeon managed to pull off perfectly.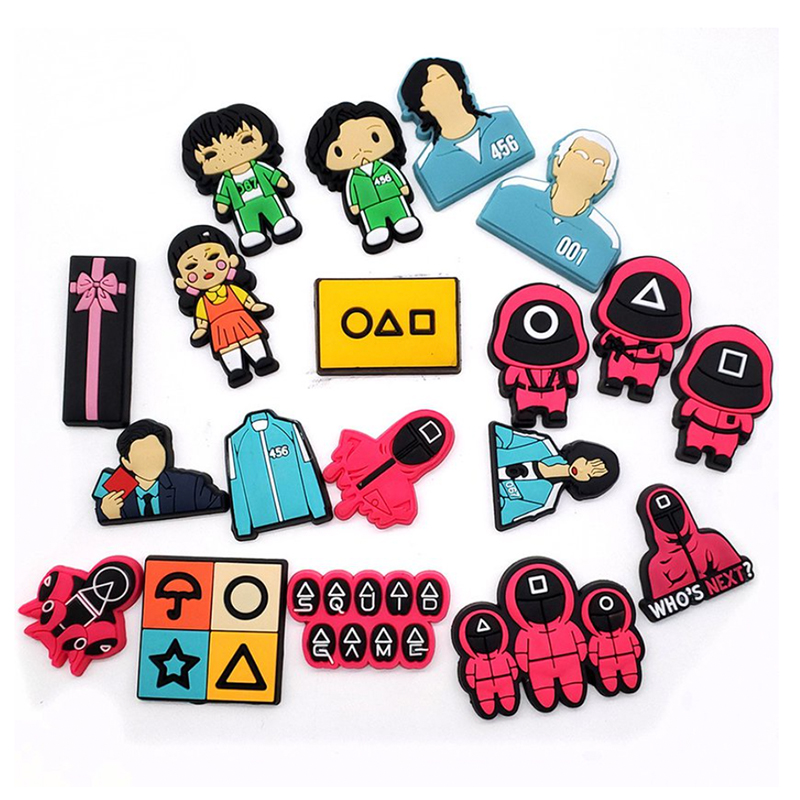 More characters such as Player 001, aka the old man, and the creepy doll from Red Light, Green Light are also available in the set. 
Additionally, game motifs like the business card, dalgona game shapes and the present box coffin can add some personality to your kicks.
These Squid Game Charms Have Us Hyped For More Thrills To Come In Season 2
Each pack of 19 Squid Game-themed charms are available on Shopee's online website at $4.17 per set. BRB, now that we can fly to Korea via VTL, we're on our way to show Gong Yoo our new kicks.
All images courtesy of Shopee.
Also read:
You Can Now Take Squid Game Selfies At Photomatic, Time To Channel Your Best Player 456 Smile