Starbucks x Ang Ku Kueh Girl
With National Day just around the corner, Singaporeans are gearing up for new merch to celebrate our country's 57th birthday. Coming in theme with red and white hues, Starbucks is launching their first-ever collaboration with local illustration Ang Ku Kueh Girl. 
Coffee addicts can now get their hands on tea towels, pouches and even free cup sleeves in unique designs inspired by the iconic Asian pastry.
The collection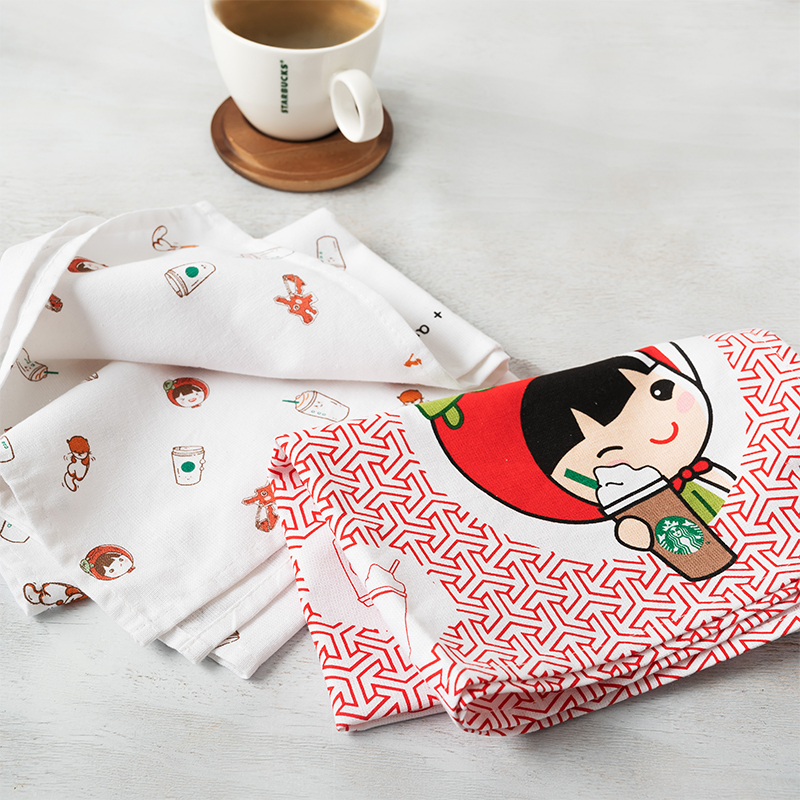 It's safe to say that the humble "Good Morning" tea towel is almost a staple in every grandparents' home. But if you want to zhng up the household with sweeter designs, the Ang Ku Kueh Girl tea towels feature her winking and posing with Starbucks coffee designs. 
The towels are 45cm by 60cm each and are retailing at $28.90 per set of 2.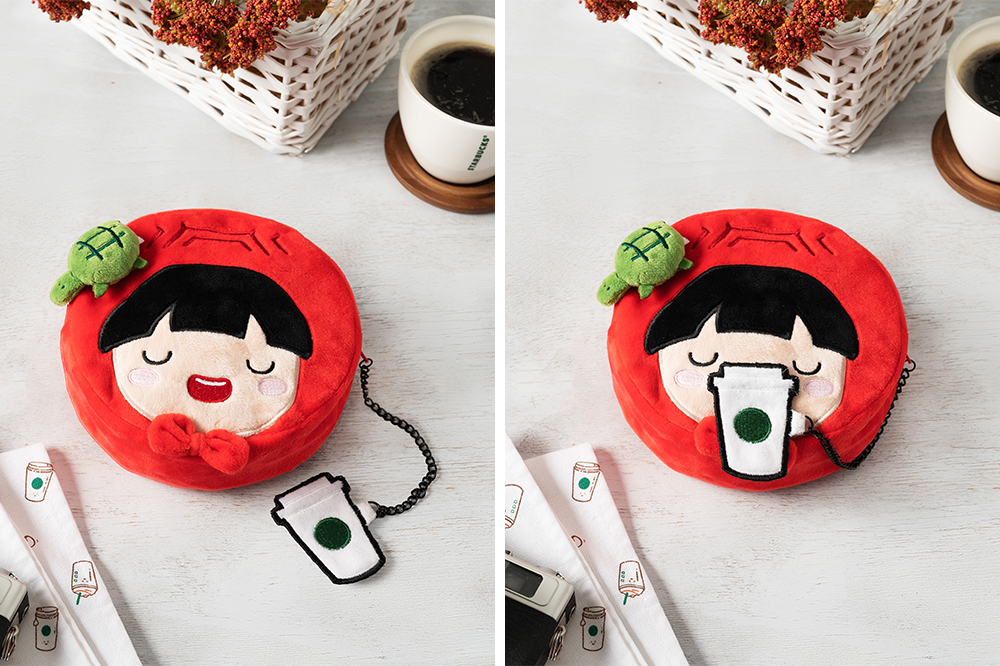 Bring your headphones and spare change with you in this soft and squishy Ang Ku Kueh Girl pouch. It retails at $39.90 and comes with a Starbucks cup charm, so you can have her "drink" her daily cuppa while on the go.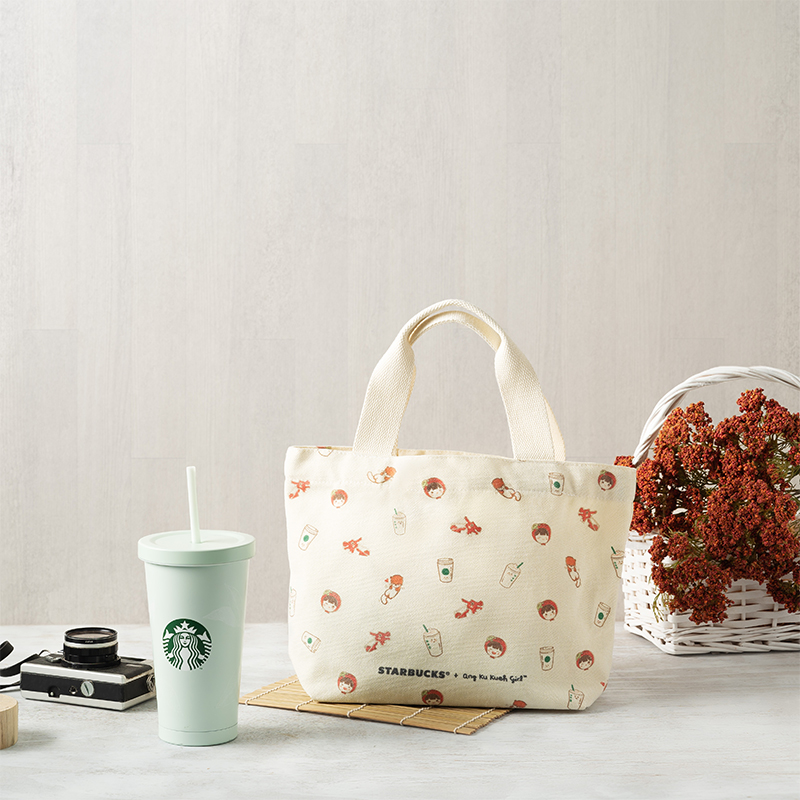 Cut down on plastic bags when you dapao food with this Ang Ku Kueh Girl tote bag, available at $28.90. Upon closer inspection, our beloved otters and Singapore landmarks are also designed alongside Ang Ku Kueh Girl's smiling face.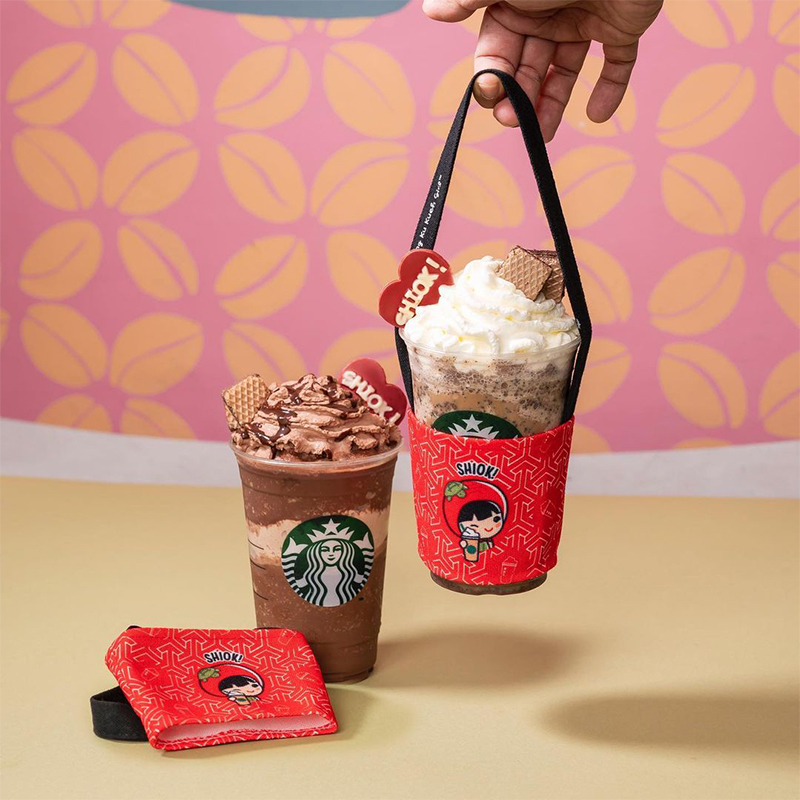 That's not all — with every purchase of a Venti-sized Shiok-ah-ccino, aka Starbucks' upcoming chocolatey drinks, customers are also entitled to a free Ang Ku Kueh Girl cup sleeve holder. 
It comes with an adorable print of Ang Ku Kueh Girl saying "shiok!" to the new drink, available while stocks last.
Voucher pack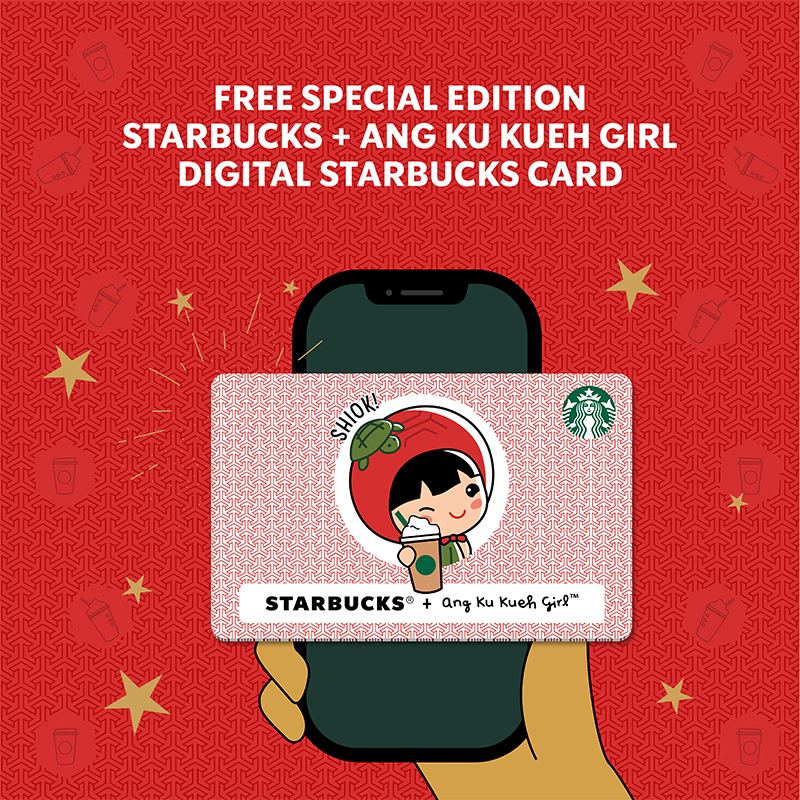 As National Day approaches, it's no surprise that Singaporeans also want in on fun yet money-saving promotions. From 18 to 24 July 2022, Starbucks Rewards members can purchase the SHIOK! Voucher pack and earn free drinks, discounts, and even an exclusive Ang Ku Kueh Girl Starbucks card. 
The voucher can be purchased from Starbucks' online store and is limited to one voucher per member.
This Upcoming Starbucks Collection Celebrates Singapore's 57th Birthday
We've seen the lovely Ang Ku Kueh Girl make her debut in 2012 and become fun Whatsapp and Telegram stickers to share with our loved ones. Her symbolism of good fortune and longevity makes her all the more suitable for this exciting Starbucks collaboration.
Launching on 13 July 2022 on Starbucks' online website and in Starbucks stores islandwide, now you can celebrate National Day while reminding yourself that life is sweet. 
All images courtesy of Starbucks.
Also read:
Samsung x Starbucks Korea Has Cafe-Inspired Cases & EarBuds To Espress-o Your Love For Caffeine