Starbucks Essentials Collection
For Starbucks fans, keeping up with Starbucks' new merch all year round can be pretty tiring. Luckily, the well-loved Starbucks essentials collection is available on all 365 days of the year, so you don't have to rush to purchase new drinkware before the next collection takes over. 
This month, Starbucks is adding more merch to their essentials collection, featuring classic designs that are perfect at home or to take with you on the go.
Drinkware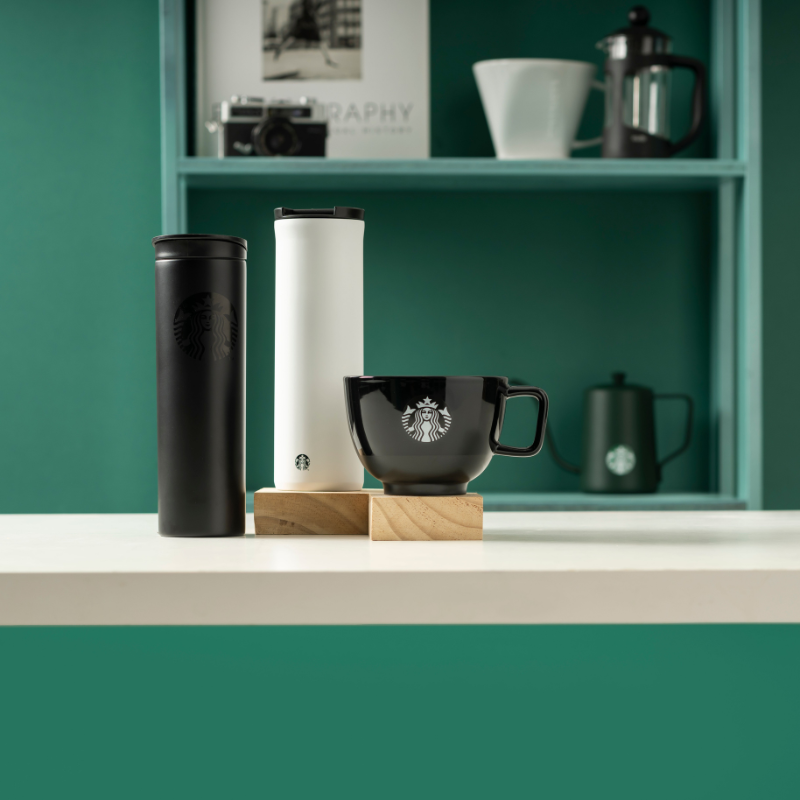 From left: 16oz tumbler, $39.90; 16oz tumbler, $39.90; 16oz mug, $21.90
For those who couldn't get enough of the monochrome collection that was launched just last month, this collection also includes black and white stainless steel tumblers. There is also a classic black mug for your favourite daily brew while you work from home.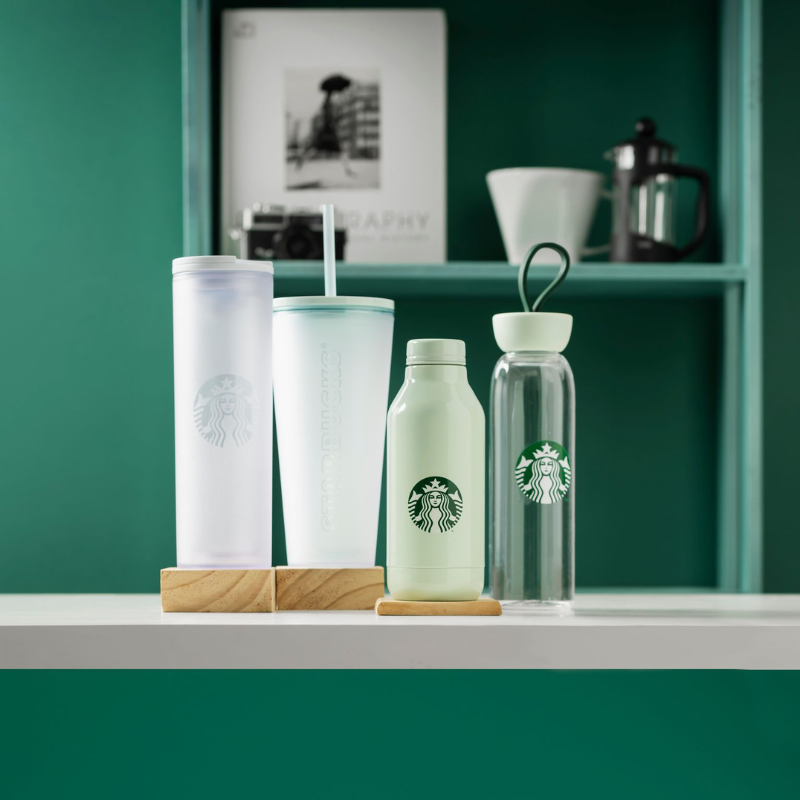 From left: 16oz tumbler, $22.90; 20oz Cold Cup, $24.90; 20oz water bottle, $39.90; 18oz water bottle, $19.90
Take your iced drinks to go in the translucent tumbler and Cold Cup, featuring a frosted exterior to suit your everyday look. 
Or you can also add a pop of colour with the mint water bottles, available in stainless steel or tritan.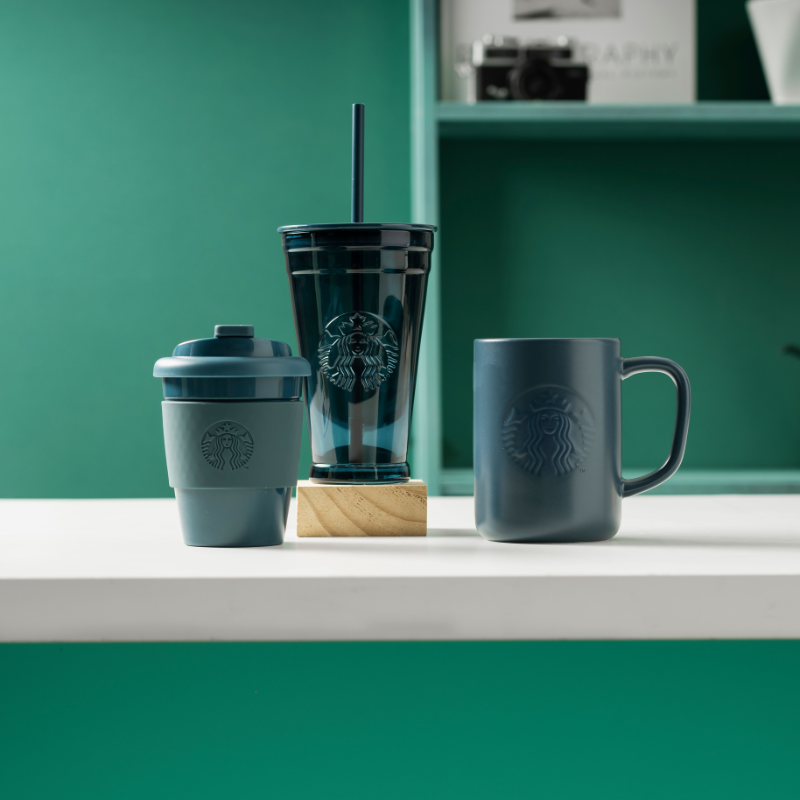 From left: 11.5oz tumbler, $24.90; 16oz Cold Cup, $24.90; 16oz mug, $21.90
The Starbucks essential collection stars a new colour palette: navy. Unlike the standard Cold Cups that are typically made of polyethylene, aka recycled plastic, this navy Cold Cup is uniquely made of glass for an extra atas vibe.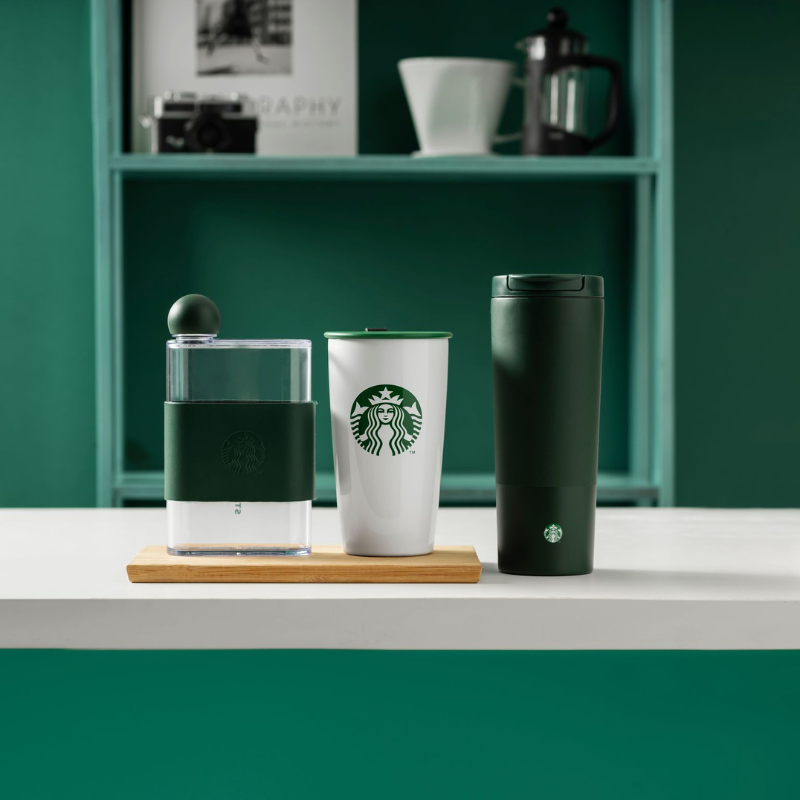 From left: 14oz water bottle, $24.90; 12oz tumbler, $39.90; 16oz tumbler, $39.90
For those who aren't a fan of chunky water bottles, the 14oz flat water bottle might be more up your alley. It comes with a removable sleeve that can also be used on to-go Starbucks paper cups, so you can protect your hands from hot drinks.
Go back to basics with the white and green stainless steel tumblers, available in a glossy and matte finish.
Accessories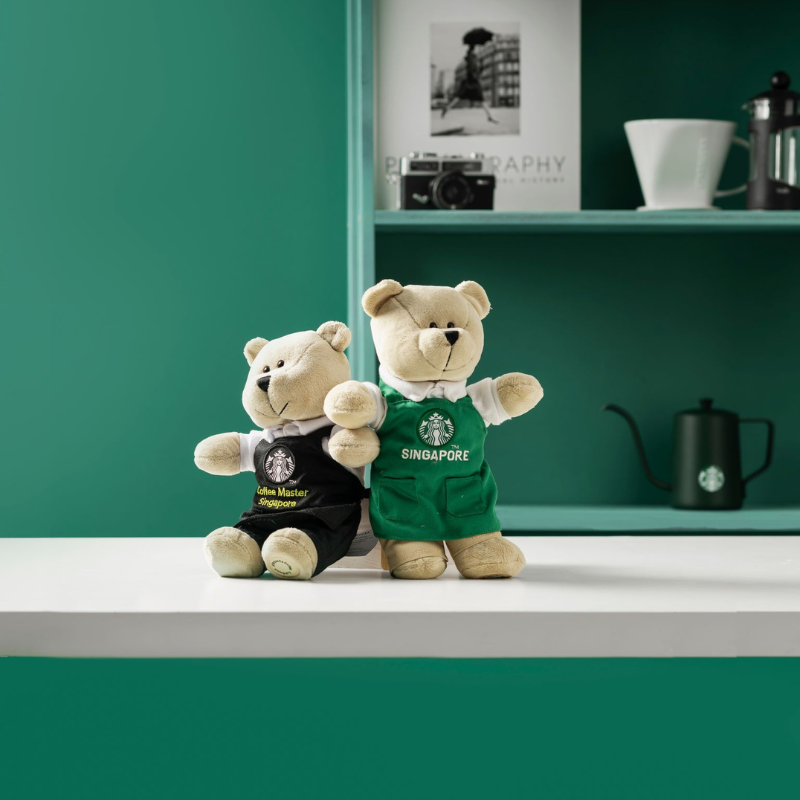 While we've seen the iconic Bearista transform itself to suit different collection themes, the Bearistas in this collection look just like the coffee baristas at Starbucks. Retailing at $32.90 each, the Bearistas don either black and green aprons, ready to whip up a new mug of coffee for the next customer.
The Starbucks Essentials Collection Has New Drinkware That Will Be Available All Year Round
The Starbucks essentials collection is now available on Starbucks' website and in-stores islandwide. While fans can purchase these merch all year round, it is only available while stocks last, so make sure to get your fave drinkware before it sells out.
In the meantime, Starbucks has also recently launched a cherry blossom collection with merch in pretty hues of pink and purple.
All images courtesy of Starbucks.
Also read:
Starbucks Singapore Has A Cherry Blossom Collection In Pretty Hues Of Pink & Purple To Welcome Spring