Starbucks 50th Anniversary Free Reusable Cups
Do you keep track of just how many Starbucks cups you toss out? For some of us, the number can get a little worrying. As Starbucks celebrates their 50th anniversary, they're on a mission to get consumers to swap out disposables for their special edition reusable cups. The best part? They're completely free. 
If you want to get the deets on this exclusive deal, read on. 
The cups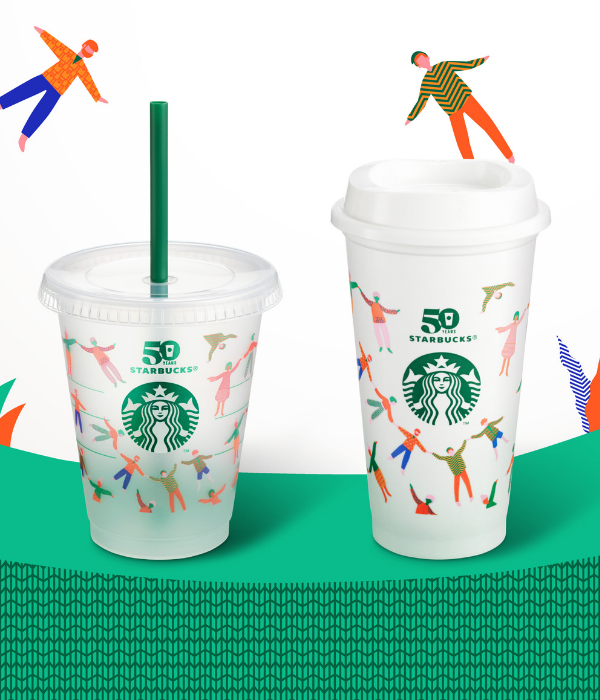 The cups, available in 2 designs, each have the iconic Starbucks logo printed alongside "50 Years Starbucks" on the front.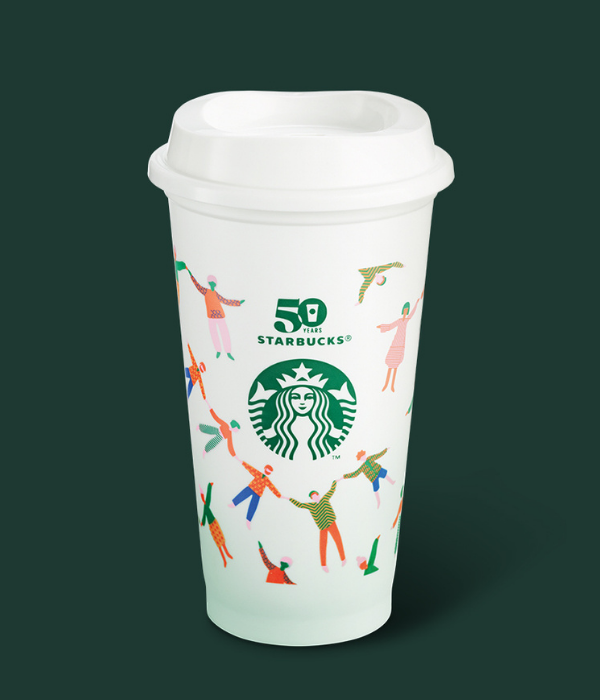 One of the 2 options is a coffee cup with a lid. Printed all over the cup are motifs of animated people in vibrantly-patterned clothing – definitely a striking and convenient way to collect your warm morning brew.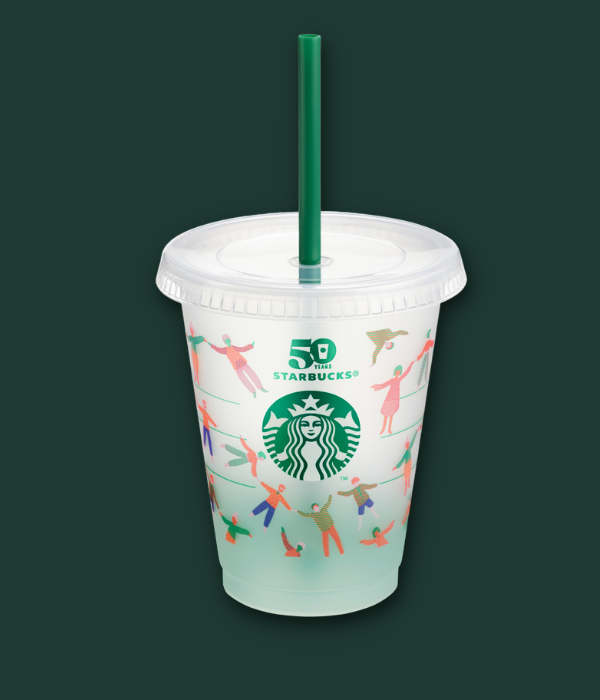 The second version is this straw cup, with similar patterns as the previous, alongside a simple yet chic translucent base. 
Both the limited edition cups can only be redeemed on 28th September 2021 islandwide, at all Starbucks outlets. Just purchase any hand-crafted beverage from a physical Starbucks store, through selected delivery channels or via the Starbucks Order and Pay mobile app, and you'll get yourself a free, reusable cup, while stock lasts. 
What's more, this is all part of an effort by Starbucks to reduce their waste footprint by 50% by 2030. So on top of this limited edition redemption, they also encourage customers to bring back their cups or any other reusables for drinks, to qualify for a $0.50 discount off their next beverage purchase. After all, why not save money and the earth, at the same time? 
These Starbucks Reusable Cups Will Up Your Coffee Game While Decreasing Your Wastage
More information on the initiative can be found on the Starbucks website here. Whether you're heading out for lunch or spending the day huddled up at home, why not consider getting yourself a cup of coffee to perk up your day and save the planet.  
All images courtesy of Starbucks. 
Also read:
Starbucks Hong Kong's Halloween Collection Has Mugs Shaped Like Cats & Ghosts For The Spooky Season