Starbucks Frosty Collection
Just last week, Starbucks released their adorable Holiday Collection with drinkware featuring polar bear motifs. Though we can't experience winter in Singapore, it seems like the brand is adamant to bring snow to us instead. 
As we start singing along to classic carols, Starbucks has released a new Christmas collection highlighting the one and only Frosty the Snowman. Introducing snowman-themed mugs and tumblers, this collection is a must-have for those who are counting down the days to Christmas.
Snowman collection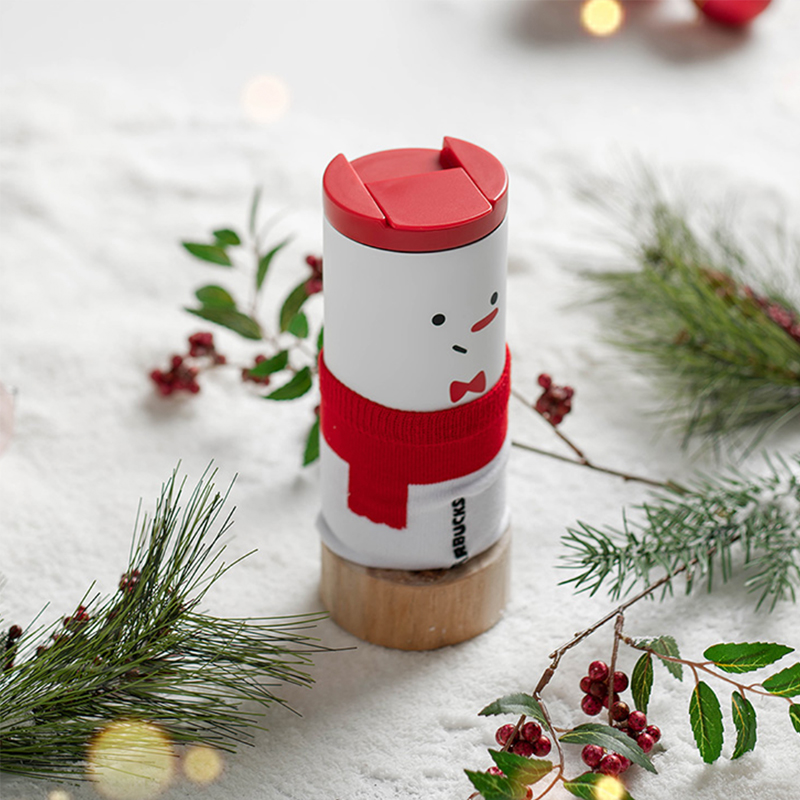 This 12oz tumbler comes in a simple snowman design with a warm red scarf wrapped around its neck. It retails at $32,90, and is perfect for getting the new Starbucks Christmas drinks on the go.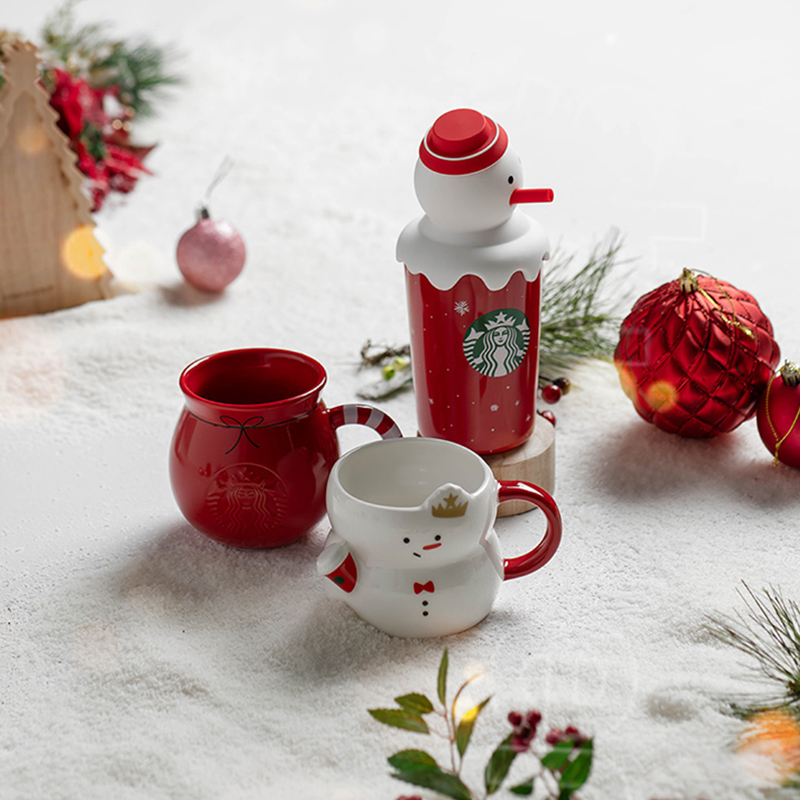 From left: 12oz mug, $24.90; 10oz mug $27.90; 12oz tumbler, $32.90 
Impress your guests with these mugs designed as either a present or a snowman to serve frosty fun sips of coffee. The snowman-themed tumbler also comes with a 3D cover of a snowman's head, ready to keep your iced latte cool.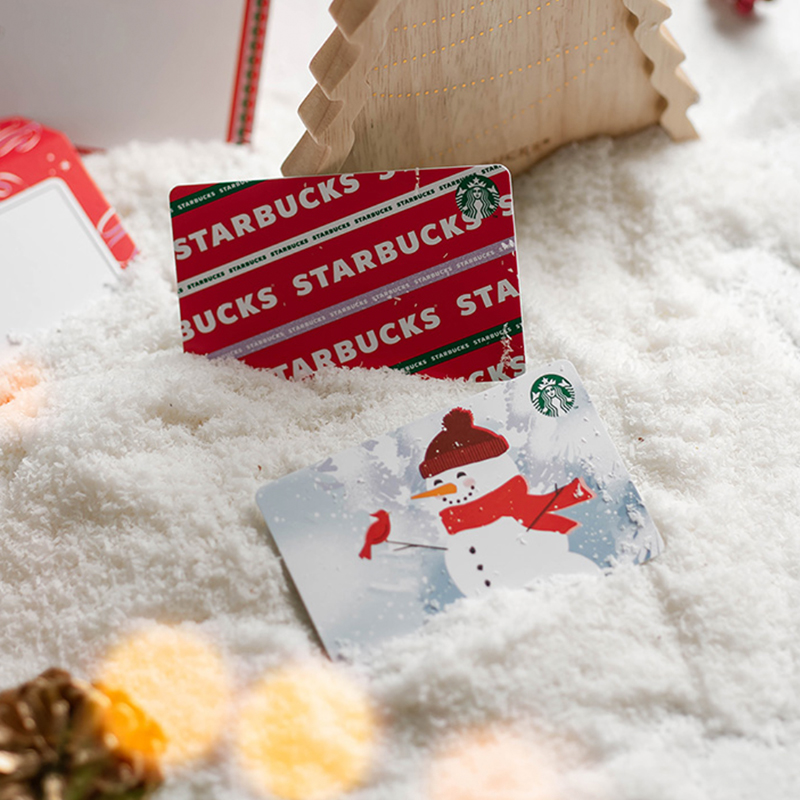 As Christmas is the season of giving and receiving, treat your loved ones to a cup of coffee with these new Starbucks card designs. 
Pick between a minimalistic gift wrapper theme or a design featuring a snowman enjoying the winter snow. A minimum load of $10 into the card is required.
Christmas tree collection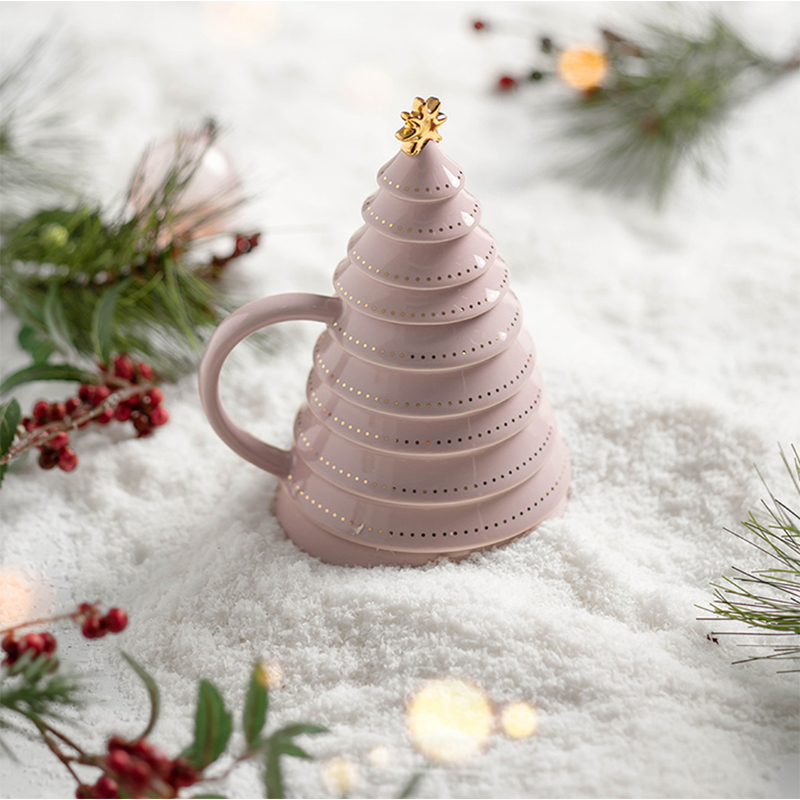 It's not a Christmas celebration without the iconic Christmas tree with a golden star on top. Besides the frosty snowman drinkware, chic Christmas tree designs are also available, such as this 12oz mauve pink mug. It is retailing at $34.90.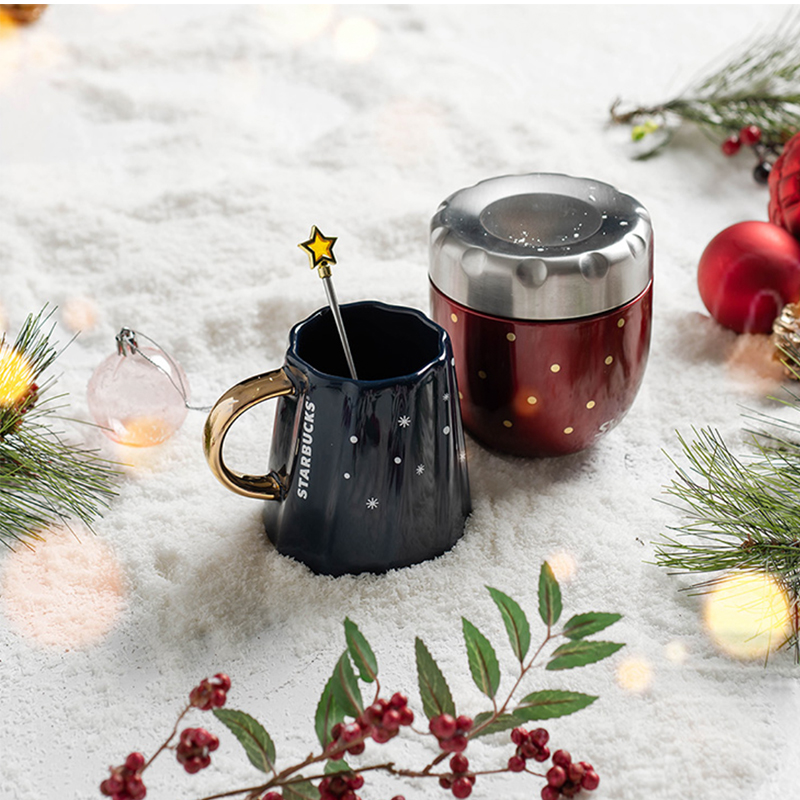 There's nothing like the soft glow of Christmas lights to get you into that holiday mood. The 12oz mug (left) comes with a star-shaped spoon lighting up your stay-in nights, retailing at $34.90 each.
Meanwhile, if you're looking to go on a hike with bae to celebrate this Christmas, snacks are one of the most important things to take with you. The 16oz stainless steel container (right) can conveniently fit in your bag, retailing at $85.90 each.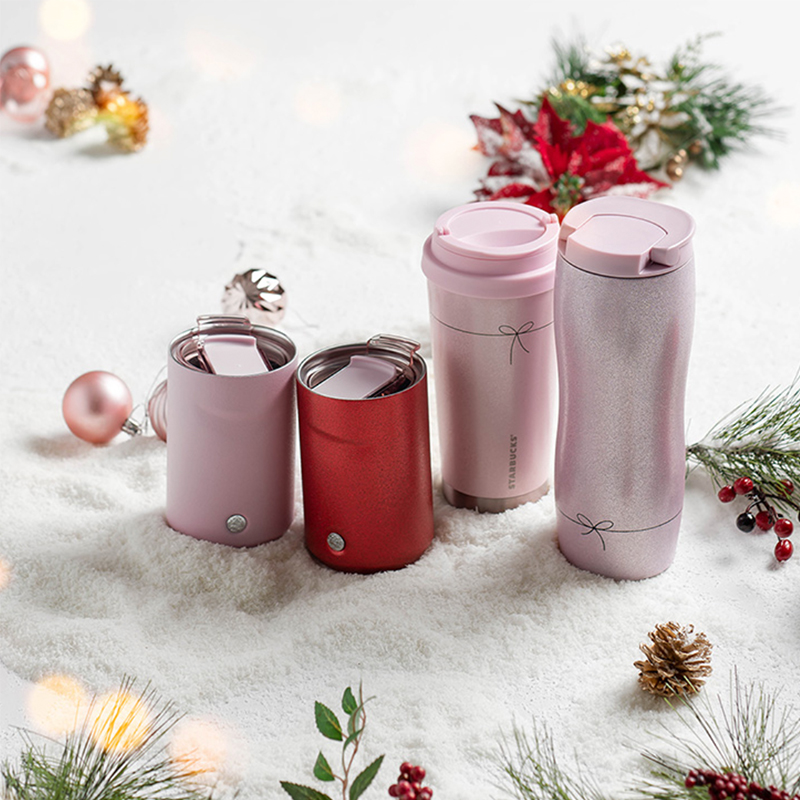 From left: 12oz tumbler, $39.90; 12oz tumbler, $39.90; 16oz tumbler, $46.90; 16oz tumbler, $49.90
Get matching tumblers with your BFFs in these sparkly pink and red hues that remind us of gifts under the tree. The 16oz tumblers are complete with a simple ribbon design around it, adding a hint of Christmas spirit to your drinks.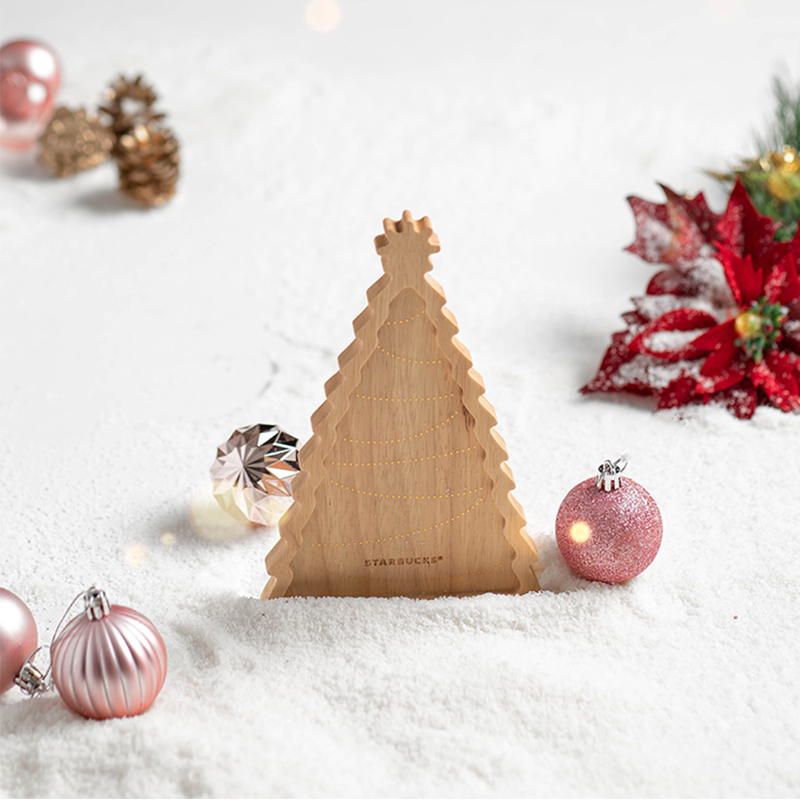 Pair your Christmas tree-themed tableware items with this wooden plate shaped like a tree. It's the perfect table decor for a cosy dinner with your family to spread some love and festive cheer. The plate is 13cm by 21cm, retailing at $30.90 each.
Gift of the week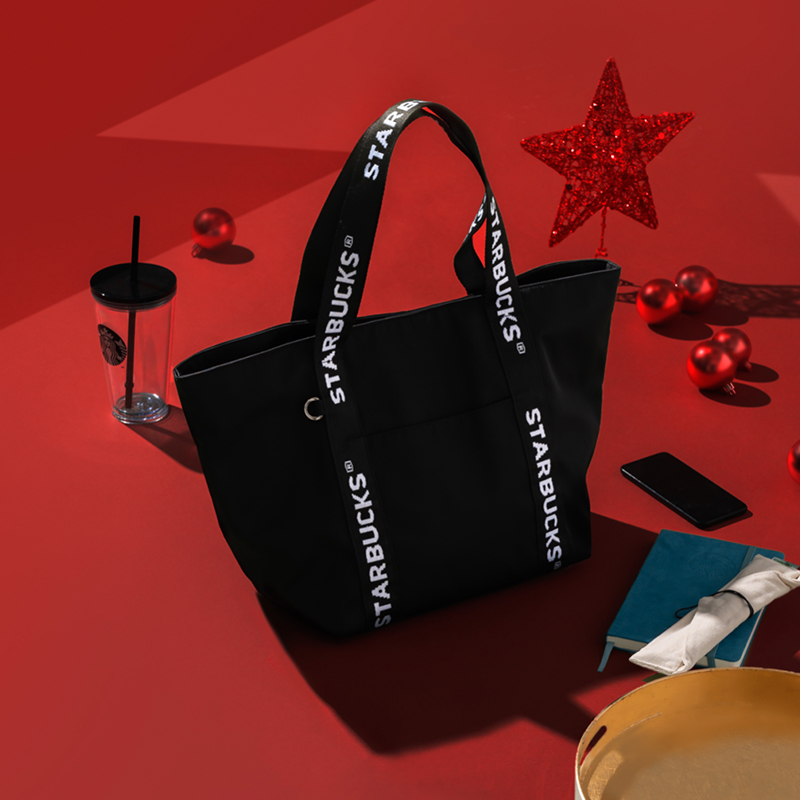 From November 2021 onwards, Starbucks has introduced weekly launches known as Starbucks Gift-of-the-Week. While the Colour Changing Reusable Hot Cups were the kickstarters of this event, Starbucks has now launched 2 bag designs to add to your everyday essentials.
This spacious tote bag comes in an all-black design with thick straps, retailing at $35.90 each.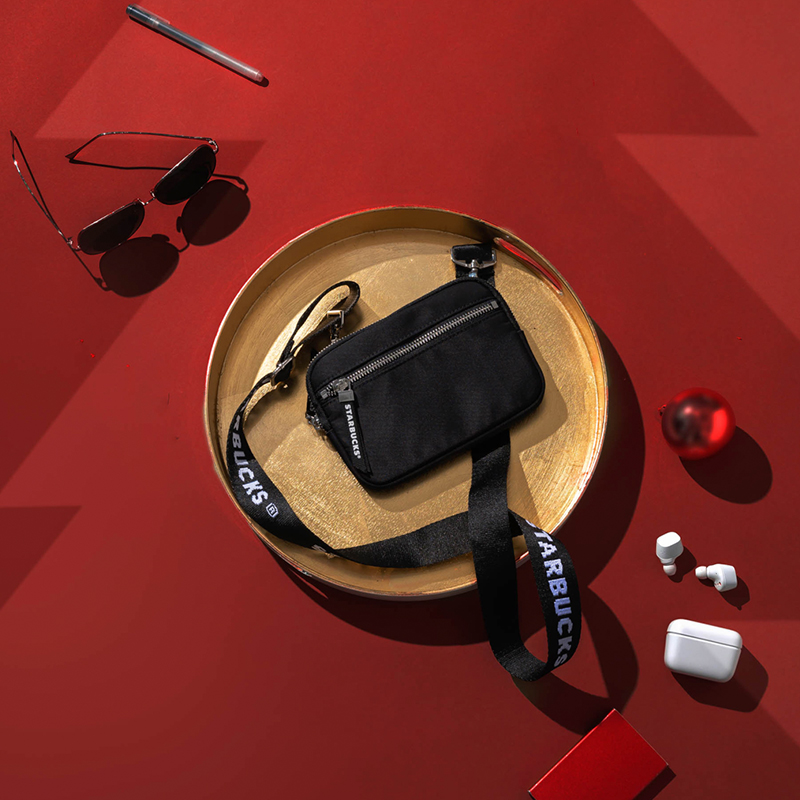 The next mini sling bag in this collection comes in a similar design while remaining stylish and light for any outing. It is retailing at $25.90 each.
Starbucks Frosty Collection Is Filled With Festive Christmas Vibes For The Upcoming Holidays
While we're anticipating the most wonderful time of the year, Starbucks is here to make it even better. The Starbucks Frosty Collection and bags from gift of the week are available in Starbucks stores islandwide from 10 November 2021 onwards. 
The collection is also available on Starbucks' official flagship store on Lazmall and Shopee, so make sure to head over to Starbucks Singapore's website for the full details.
All images courtesy of Starbucks.
Also read:
Starbucks SG's Holiday Collection Features Polar Bear Pals Who'll Add Warmth To Your Festivities