Starbucks Korea Jeju Hydrangea
Starbucks Korea has launched a new set of merch including a tumbler, umbrella, snow globe and more. The series is inspired by Jeju's signature hydrangea flowers, which are in full bloom in June.
Tumbler and cup
The SS Jeju Hydrangea Troy Tumbler (473ml) is large enough to hold your Grande-sized frappuccino at Starbucks, minus whipped cream.
Starbucks also has the Jeju Hydrangea Eco Cup Set, which comes in a pack of 3. The first cup features hydrangea flowers in front of rock walls, which are a common sight in Jeju, and a cat resting above the wall. The second cup shows a bird's eye view of the island of Jeju, while the third is a smattering of hydrangeas in pink, blue and purple.
Each cup has a capacity of 400ml, and can only be used to store your cold drinks.
Also read:
Starbucks Korea Has Mini Luggage & Foldable Chairs To Let You Simulate Summertime Camping At Home
Umbrella
The Jeju Hydrangea Umbrella will keep you feeling fresh and jolly even on rainy days with its flowery underside design. It is also UV-coated to shield you from the sun's harmful rays.
Keychains and others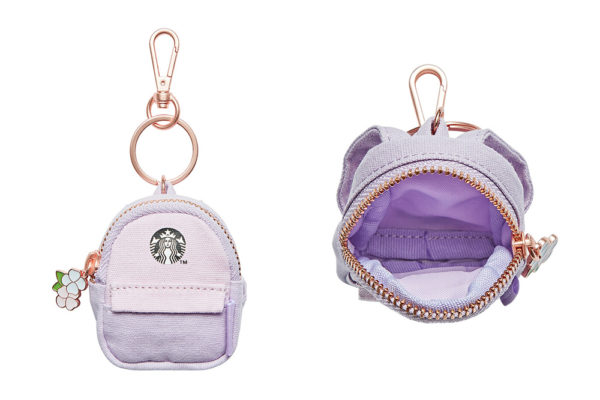 Arguably the most adorable item in this collection, the Jeju Hydrangea Keychain Pouch is both decorative and functional. You can probably fit your AirPods in here if you don't already have the Starbucks China airpods case for your little buddies.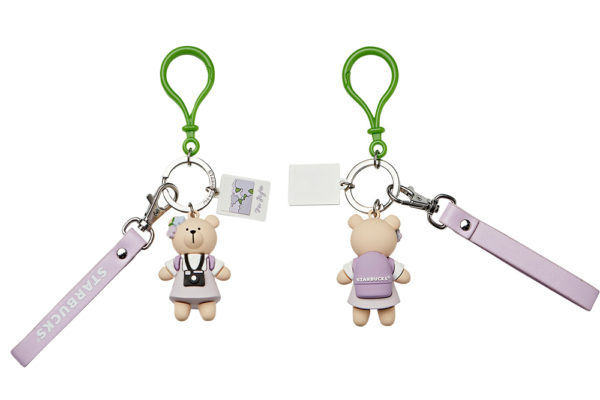 The next keychain is the Jeju Hydrangea Bearista Keychain. It stars the Starbucks Bearista as a traveller in Jeju, carrying a camera and a Starbucks backpack. The keychain also comes with a detachable purple Starbucks tag.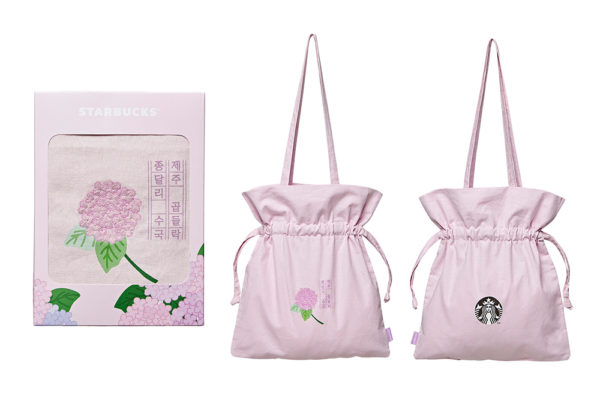 This Jeju hydrangea Eco-bag measures 40 cm x 45 cm. It has a small hydrangea illustration on one side and the Starbucks logo on the other, perfect for those who enjoy the minimalist aesthetic.
Last but not least, there is a Jeju Hydrangea Snow Globe. It has a Starbucks mug as its platform, while the snow globe itself depicts Jeju with its hydrangea-filled landscape.
Starbucks Korea Jeju Hydrangea-Themed Merch Is For Nature Lovers
Sadly, the items are only available in Starbucks outlets in Jeju. If you need the items in your life, however, you can opt to check for any listings on eBay or Airfrov. Good luck!
All images: Source
Also read:
This Sleek Water Bottle Has A Hidden Reusable Coffee Cup For That Minimalist Zero-Waste Life