Hitch Bottle With Reusable Coffee Cup
If you're a habitual water drinker, a coffee addict and a sustainable living advocate, this is the Kickstarter project for you. Hitch is a new water bottle by Remaker Labs with a reusable coffee cup hidden inside. It is made from 100% recyclable and biodegradable materials. 
Early birds can get the Hitch bottle from a starting price of US$49 (~S$68.51). That is 30% off the expected retail price of US$69 (~S$96.41).
An aesthetic and functional bottle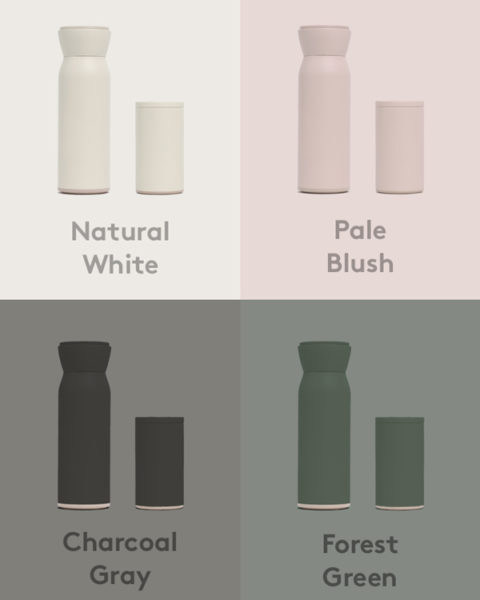 The sleek design has options in 4 different colourways—white, pink, grey and green.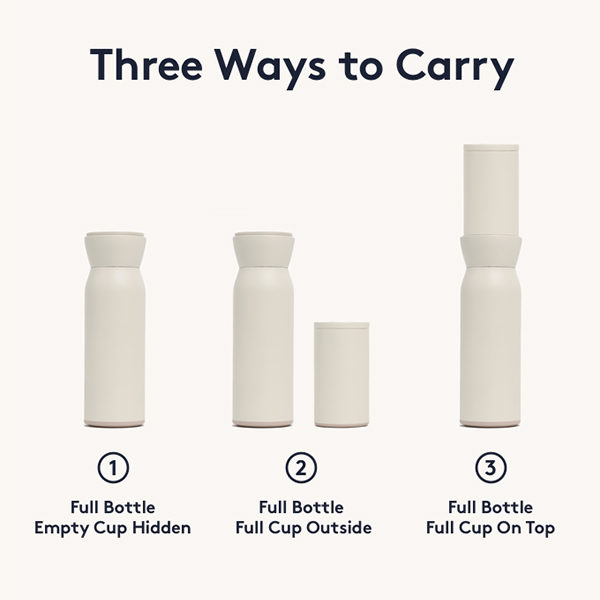 The Hitch bottle can be carried in 3 ways. You can carry the 18oz (532ml) bottle alone while the 12oz (355 ml) cup remains hidden after you slide it into the underside of the bottle. 
Otherwise, you can have them out separately, for when you're chilling at your home office set-up. The cup and the bottle both have separate lids. Once you pop the cup out, just take the lid off from the bottle and cover your cup.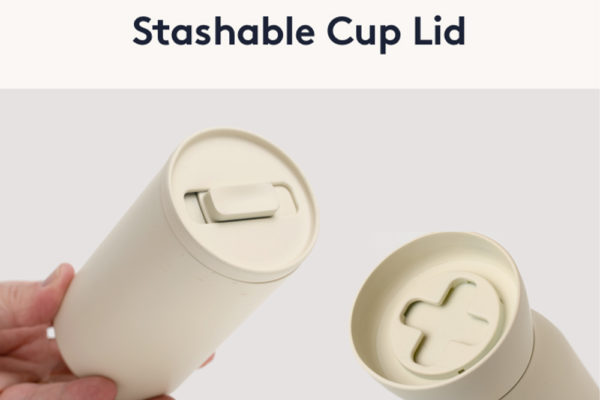 If you're out and about with 2 drinks and want to free up one hand, the lids of the bottle and cup will lock into each other so you can attach your cup to the top of your bottle.
Also read:
10 Aesthetic Reusable Food Containers That Will Sustain Your Eco-Friendly Habits Even After CB
An environmentally conscious project
If you want to make reusable food containers your new bae, pledge US$69 (~S$96.38) for the Zero Waste Bundle Set to add a bamboo lunchbox, bamboo cutlery set and silicon straw to your order.
Each purchase will help to plant a tree and halt 1kg of ocean-bound plastic from reaching the waters. Shipping is also certified to be 100% carbon neutral.
This Hitch Bottle With A Hidden Reusable Coffee Cup Is Both Convenient And Environmentally Friendly
You can pledge your support for the Hitch bottles now on Kickstarter. The project will only be funded if US$10,000 (~S$14,060) is pledged by consumers by 4 June 2020 at 10.44pm Singapore time on Kickstarter. With over US$1,000,000 already pledged, you should be able to receive your bottle by October 2020. There are limited slots left for the Hitch pledge and the Zero Waste Bundle pledge, so do act fast.
Also read:
Starbucks Has New Pineapple, Lemon And Peach Fruit Tumblers To Lift Your Post-Circuit Breaker Spirits
All images: Source