Starbucks Korea Sakura Makeup
Cherry blossom season might have come and gone while we were stuck in Singapore but thankfully, we can still feast our eyes on Starbuck's gorgeous sakura merch from around the world, including Starbucks Korea.
The Starbucks Korea x Stonebrick collection consists of 2 lipsticks and an eyeshadow. Stonebrick is a Korean cosmetics brand known for its colourful Lego-like packaging, which lets you combine different makeup items together. Similarly, the Starbucks x Stonebrick collection also has different toppers and bases in pastel blue and pink, so you can stack up your products however your heart desires.
Lipsticks
Moisture Lip STIX in 310 Coral Make looks like more of brick red in the tube. When applied, it turns into a warm coral hue.
The red-and-white tube is accompanied by a cone-shaped topper dotted with sakura blooms.
Moisture Lip STIX in 501 Milkshake is a blush pink. It's great for days when you just want to add a hint of colour to your look.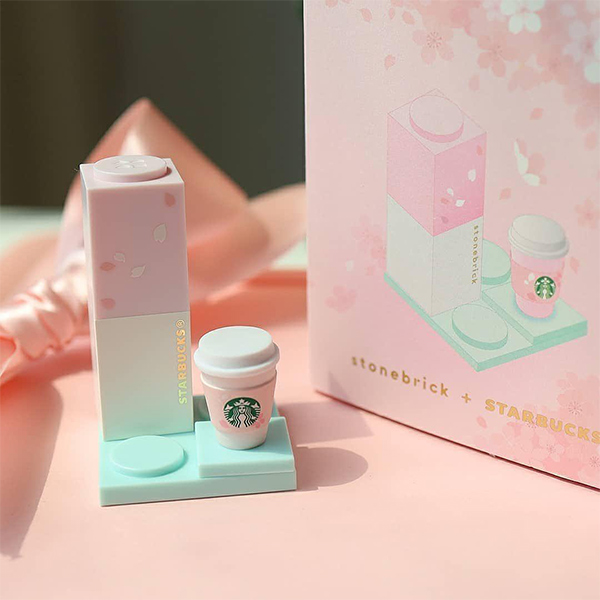 The pastel pink end of the lipstick packaging features sakura petals reminiscent of those in other Starbucks sakura collections. The accompanying topper is an adorable mini Starbucks cup with a matching pink sleeve, so you can get your coffee fix without getting buzzed on caffeine.
Also read:
Nike Has Pastel Pink Outfits So You Can Look Cute While Working & Working Out
Eyeshadow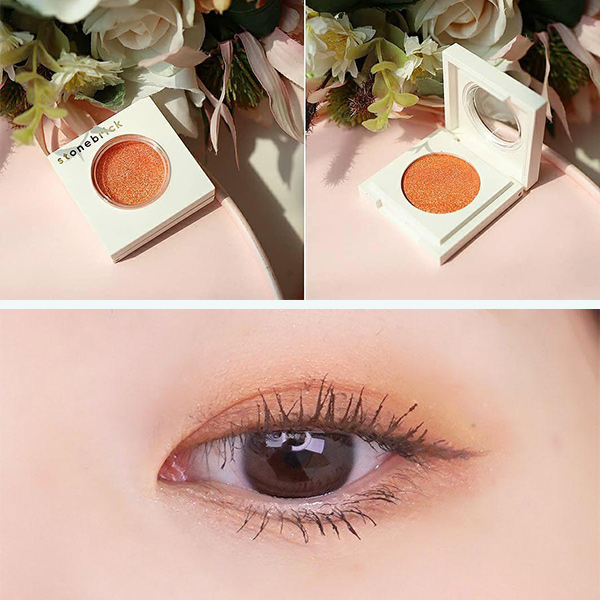 Don't be put off by the thought of orange eyeshadow. Shimmer Mono Eyeshadow STIX in 302 Orange Pound is a subtle and warm shade that can compliment all skin tones. Use it in place of brown for an unexpected yet totally welcome take on a smokey eye.
The Starbucks Korea Sakura Makeup Collection Has 2 Lipsticks & An Eyeshadow
Sadly, the Starbucks Korea x Stonebrick sakura makeup collection is not available in Singapore. However, if you desperately need the lipsticks in your life, you can submit a request on Airfrov to see if someone is able to get them on your behalf. In the meantime, you can try out these makeup tutorials for some beauty inspiration instead.
All images: Source
Also read:
12 Easy TikTok Makeup Tutorials You Can Practise To Pass Time At Home